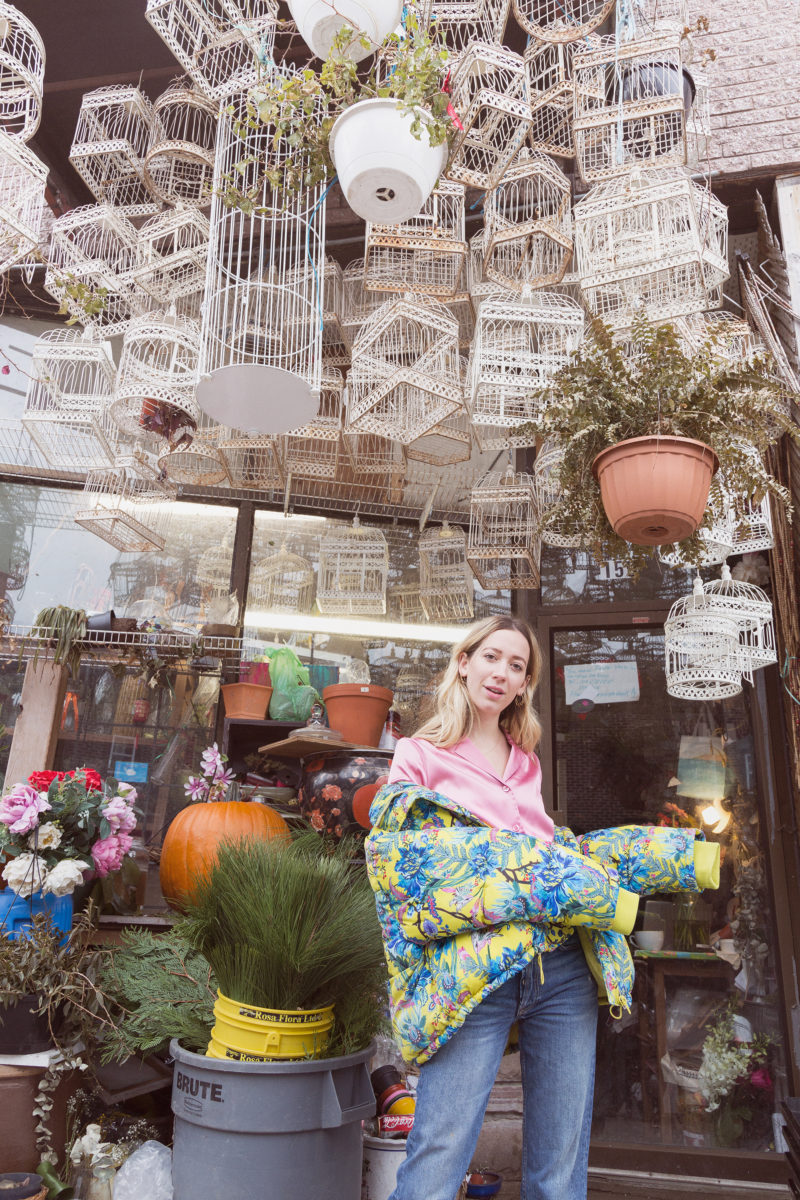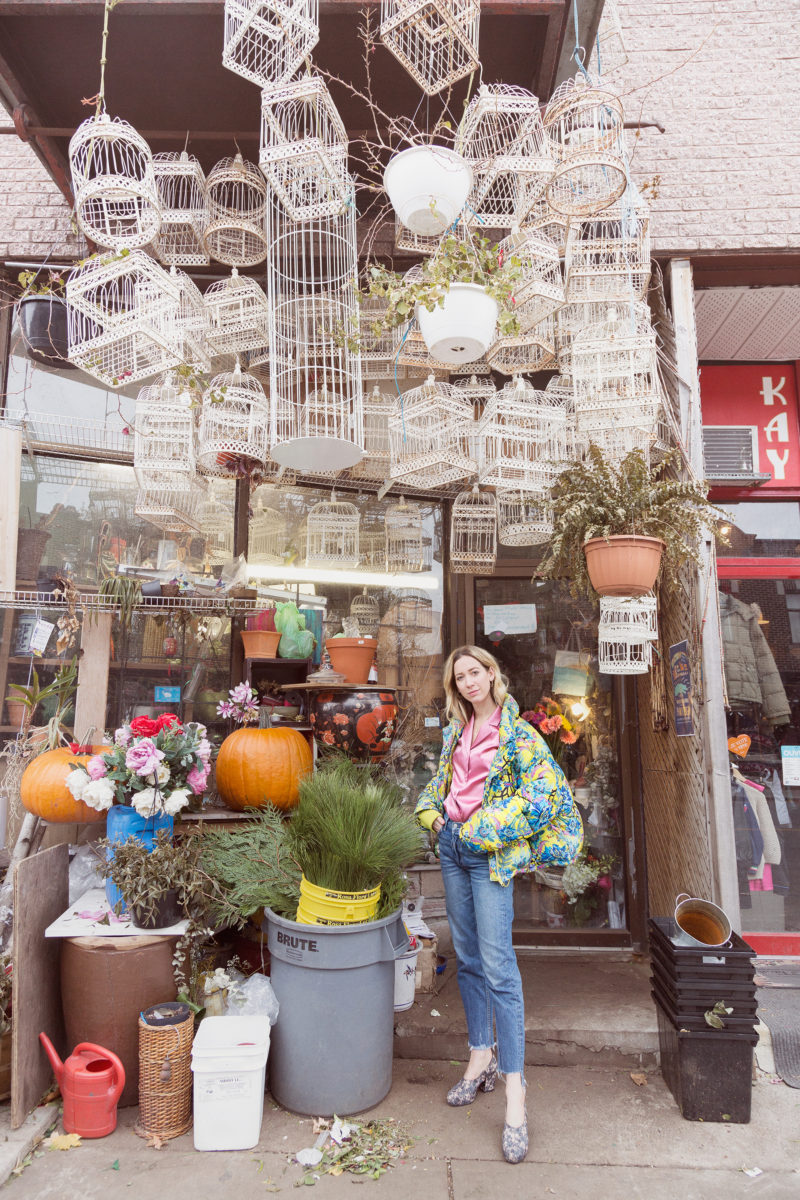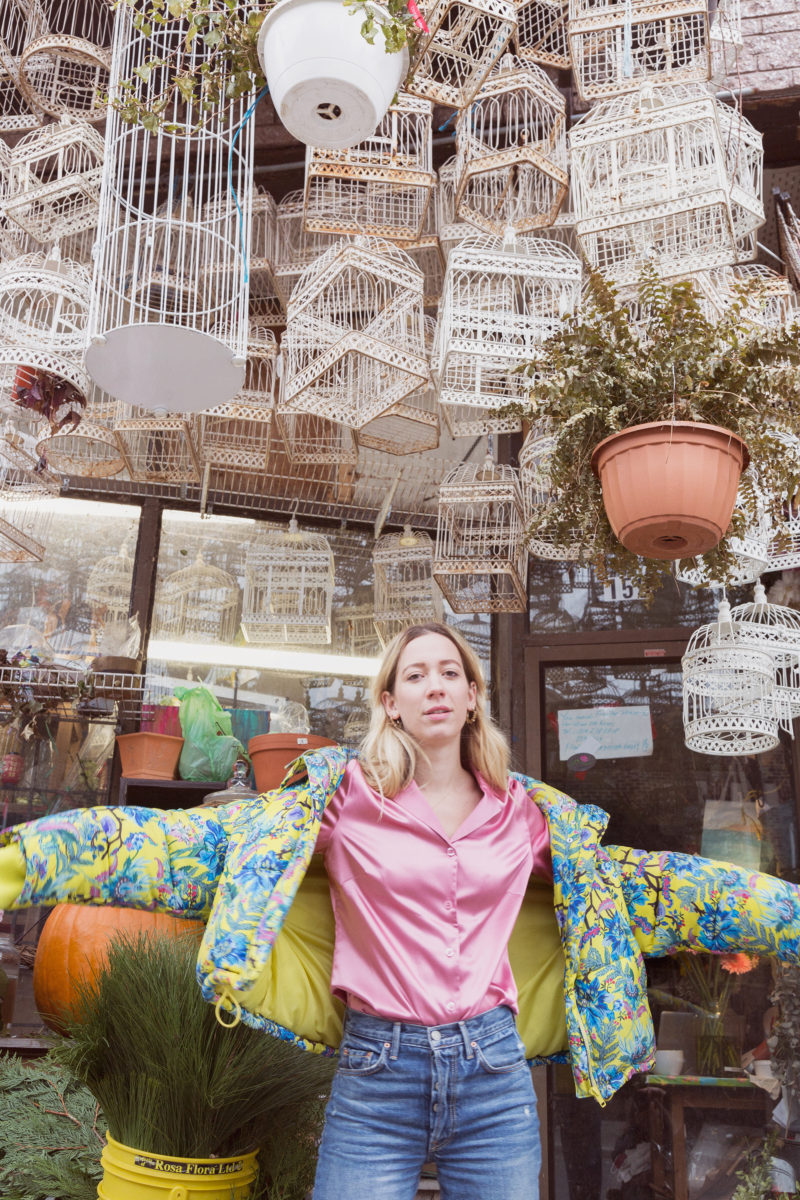 Some people would just call puffer jackets big sleeping bags and I have to admit I kind of agree. When I fly, I immediately grab my puffiest puffer jacket to make sure I will be cozy and ready to sleep during the flight.
I went to H&M this week to pick up a new coat (as Canadians, it is kind of mandatory to get a new coat if you don't want Winter depression to get the best of you) and didn't exactly find what I was looking for, as I thought. I was in the changing room, trying to convince myself that a long red jacket was what my wardrobe needed, when I saw a girl dragging this huge yellow jacket in the cabin next to me. I promptly questioned the H&M-working-lady: "Hi, may I also please please try this jacket in a size 2 or maybe 4 thank you I appreciate". She responded quickly "Oh so sorry m'mam, but it is our last one". Yep, the last one. You should have seen the look on my face.
I wasn't going to leave this one-and-only jacket in the store behind, no questions allowed. The H&M-working-lady tried to cheer me up by mentioning it was a size 12, so way too big for me anyways. Guess what? I didn't care. I waited 15 more minutes at the entrance of the changing room to see if the girl trying it on was going for it. The minutes felt like hours (yeah, I'm trying to be a little dramatic here, sense it?). Unfortunately for her and omg-yes for me, she left the coat behind, probably because it is quite an intense piece. I jumped on the occasion, tried it on and simultaneously discovered that size 12 is just the oversize fit I was looking for. The rest is history (well, photographed here actually).
Shop what I am wearing + similar pieces below. The shirt is thrifted so I pulled a few vintage pieces for you on the interweb.
[show_shopthepost_widget id="2899731″]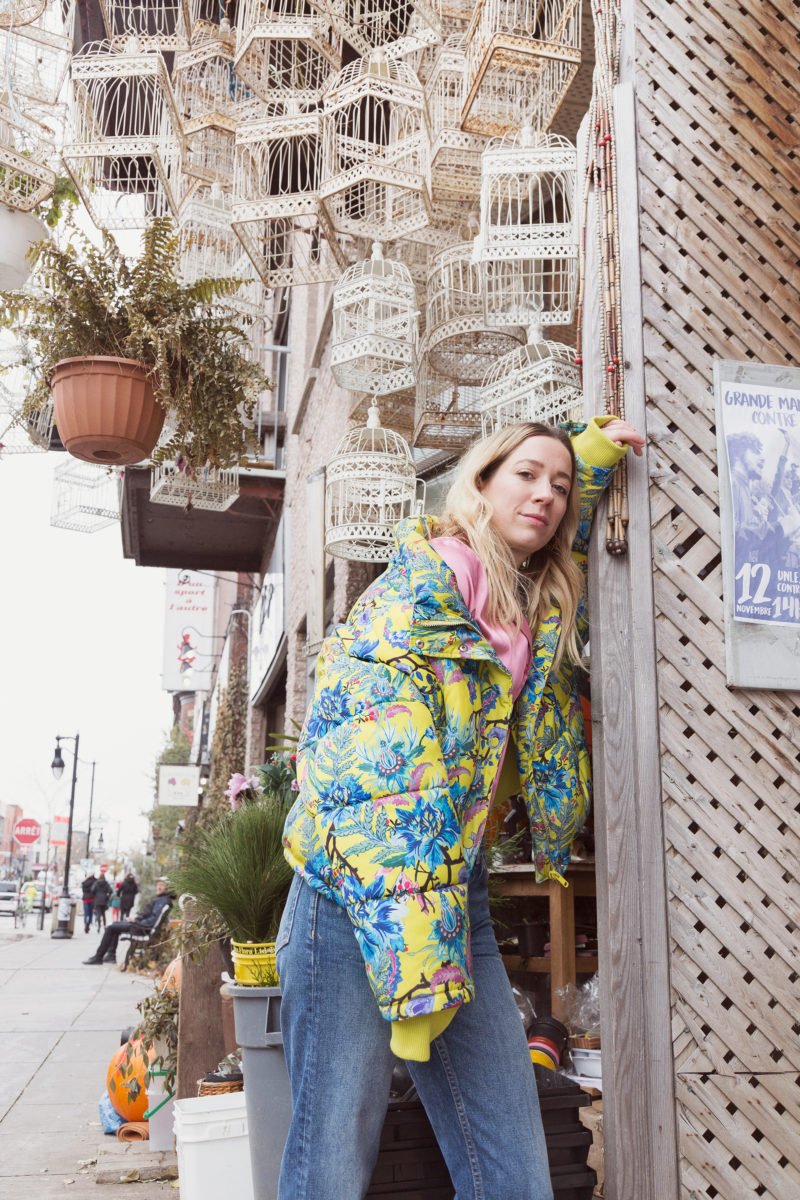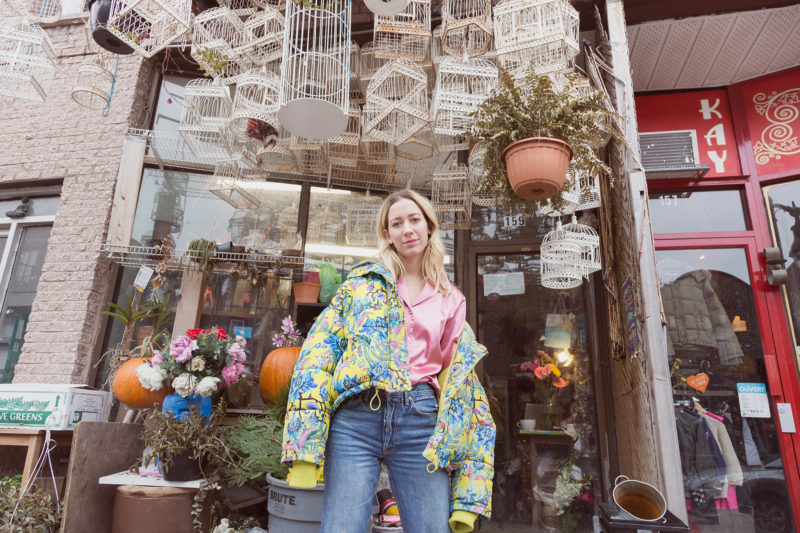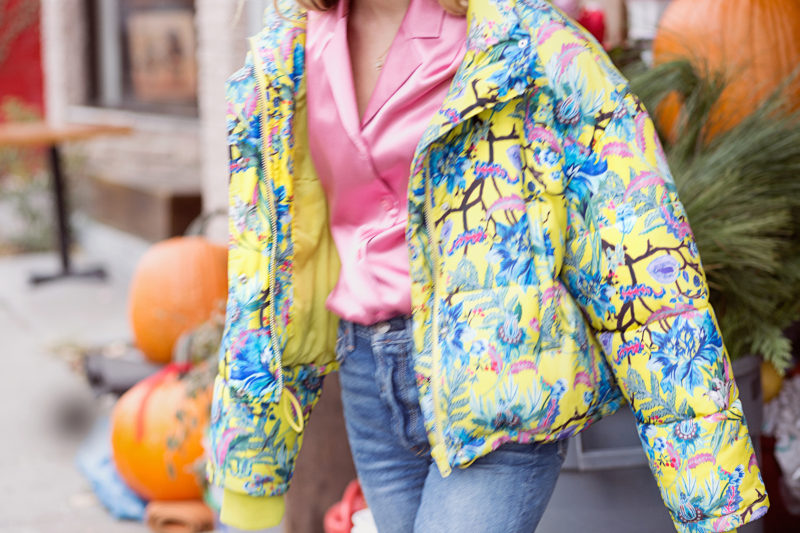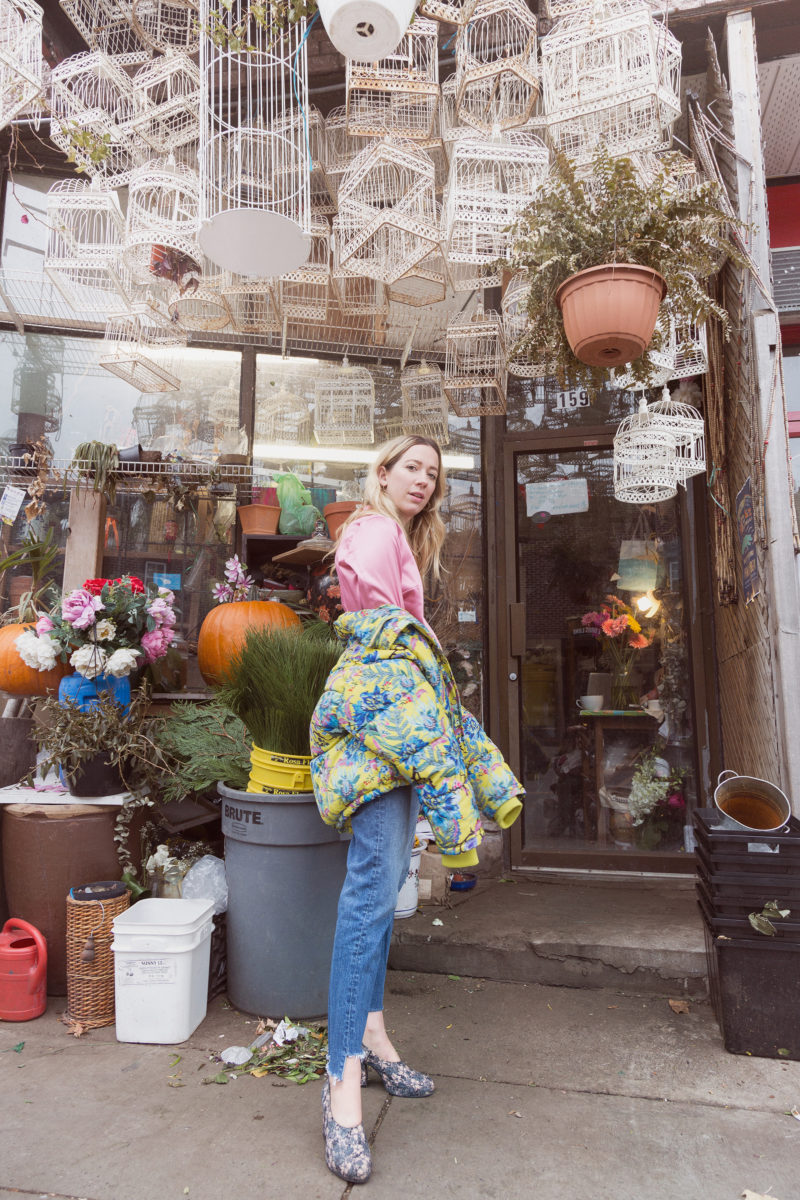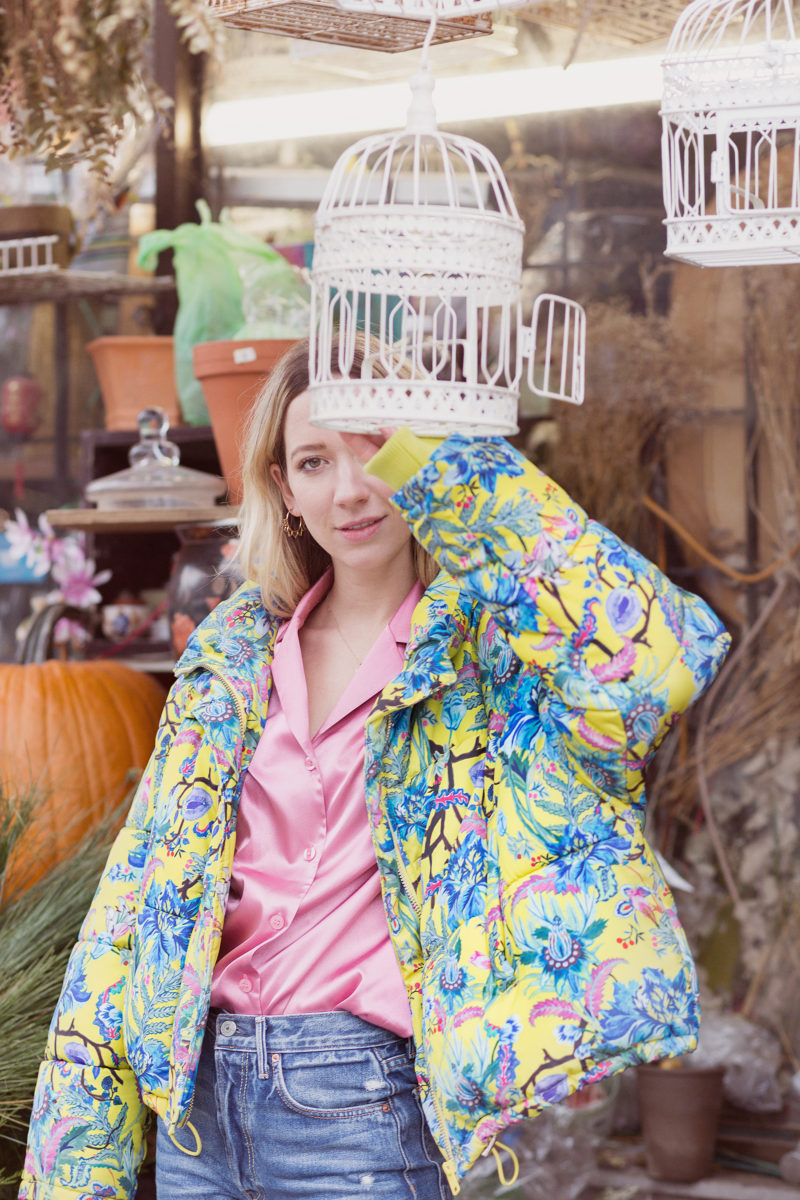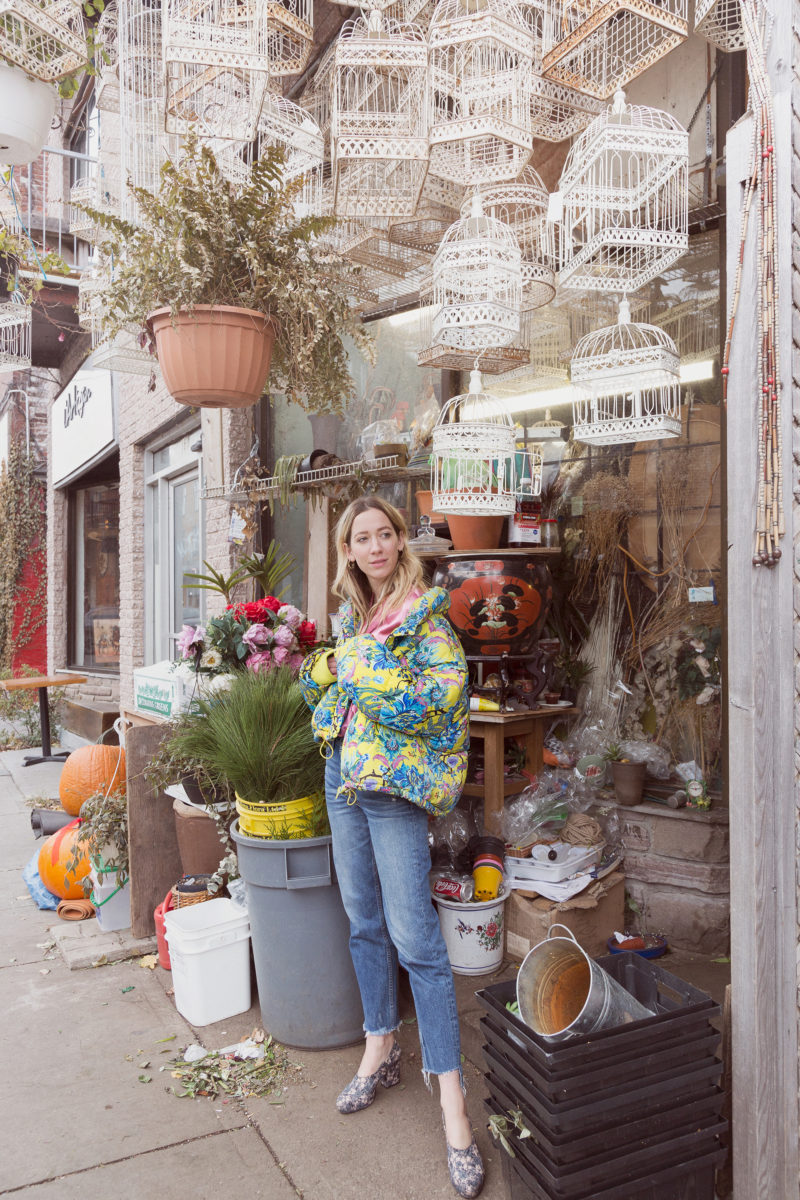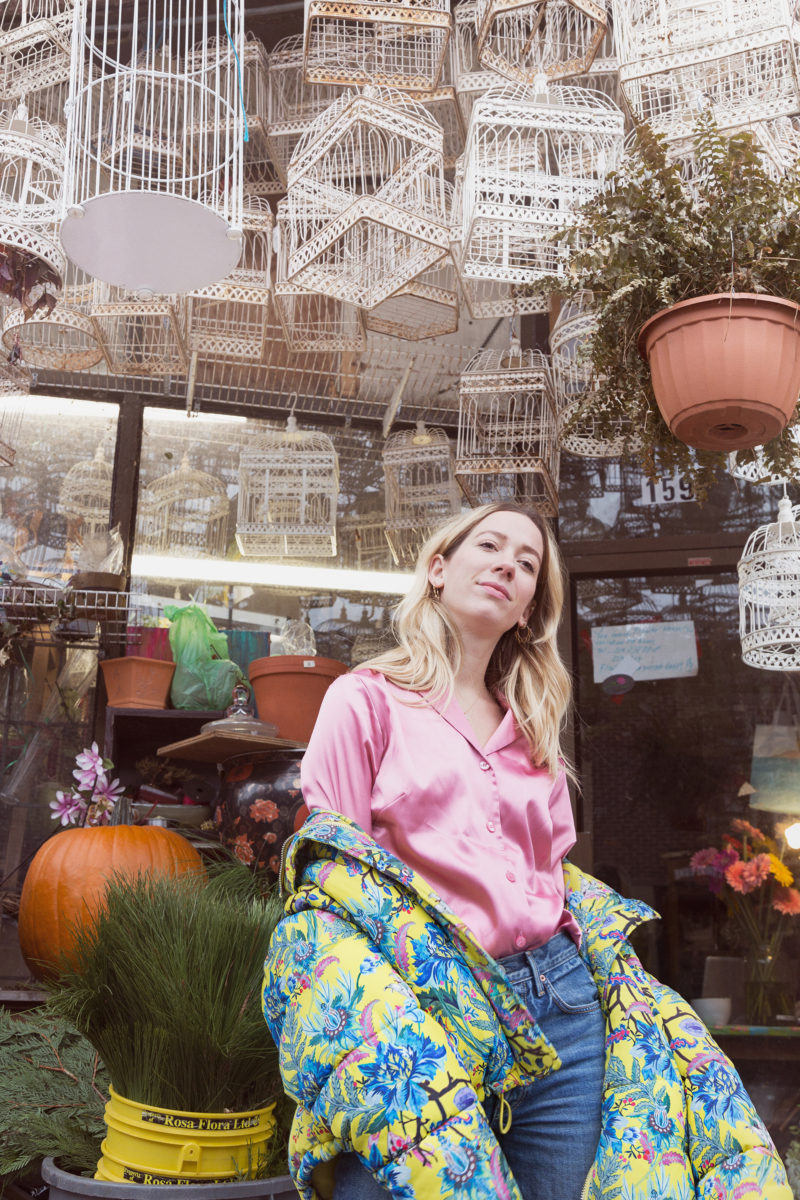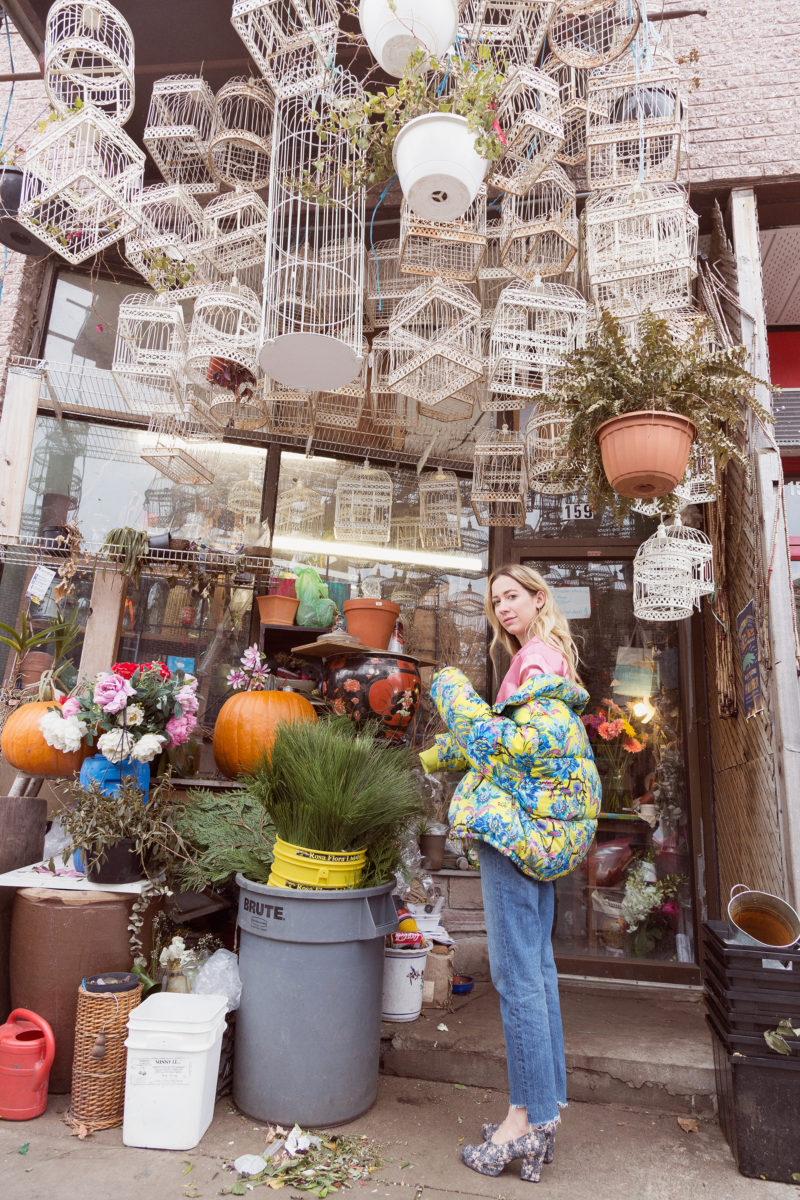 I am wearing: H&M yellow puffer jacket. Asos shoes (from a few years ago). Grlfrnd denim Helena jeans. Thrifted shirt.
Photos: Sarah Emily St-Gelais