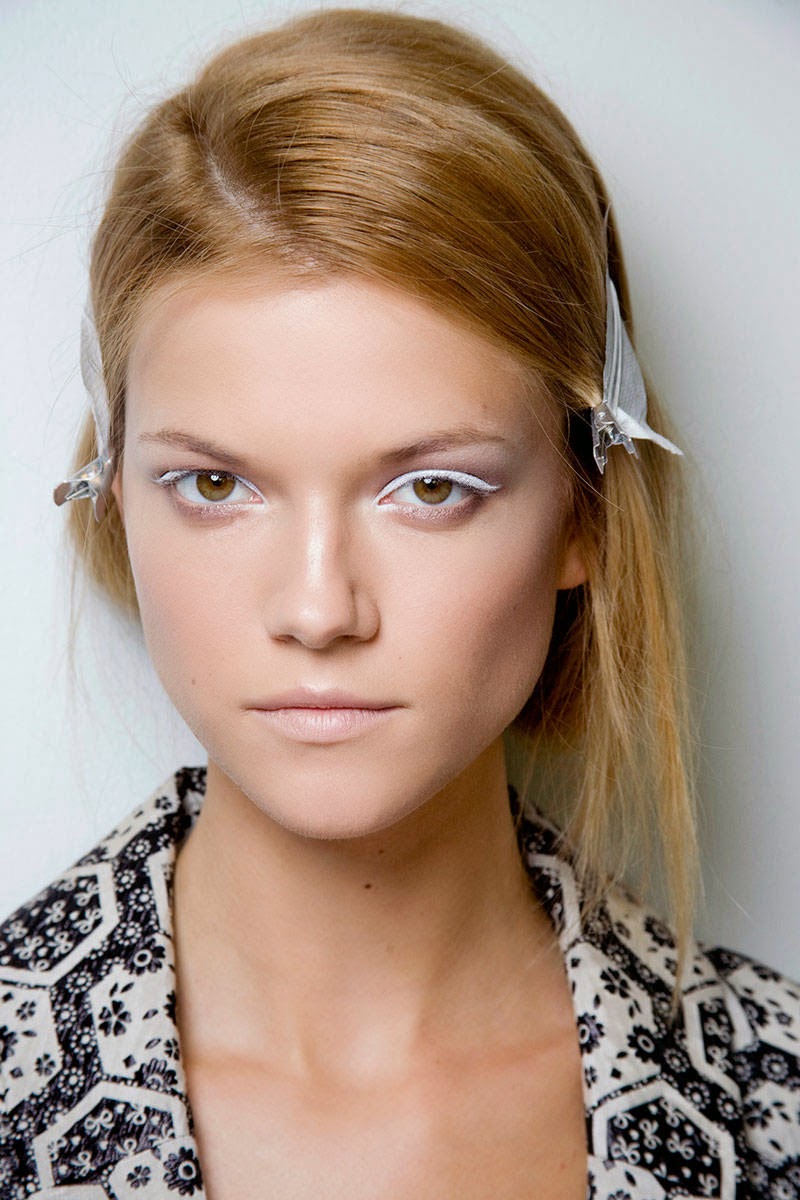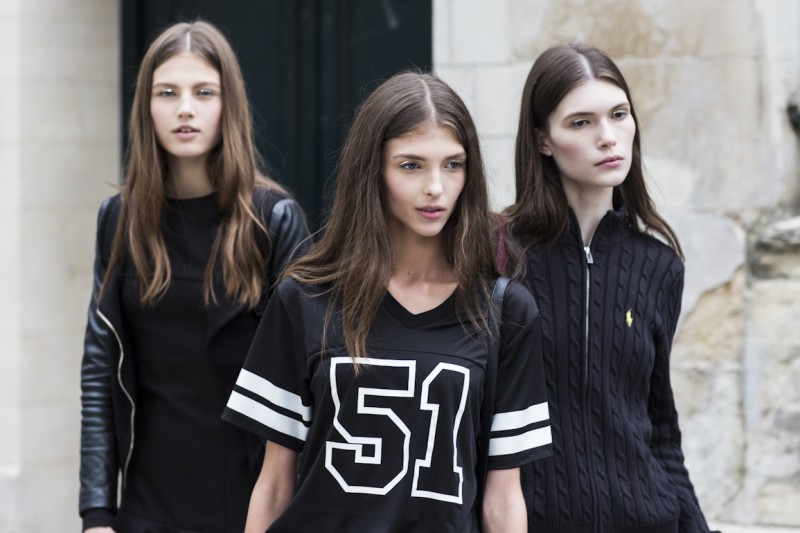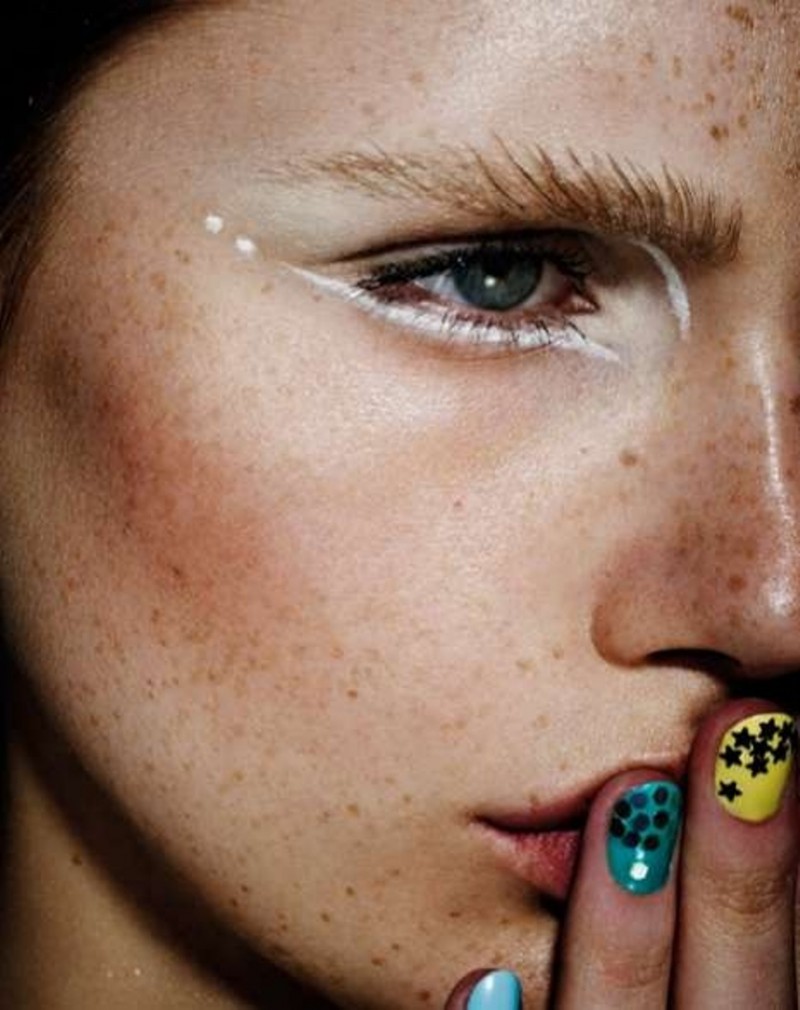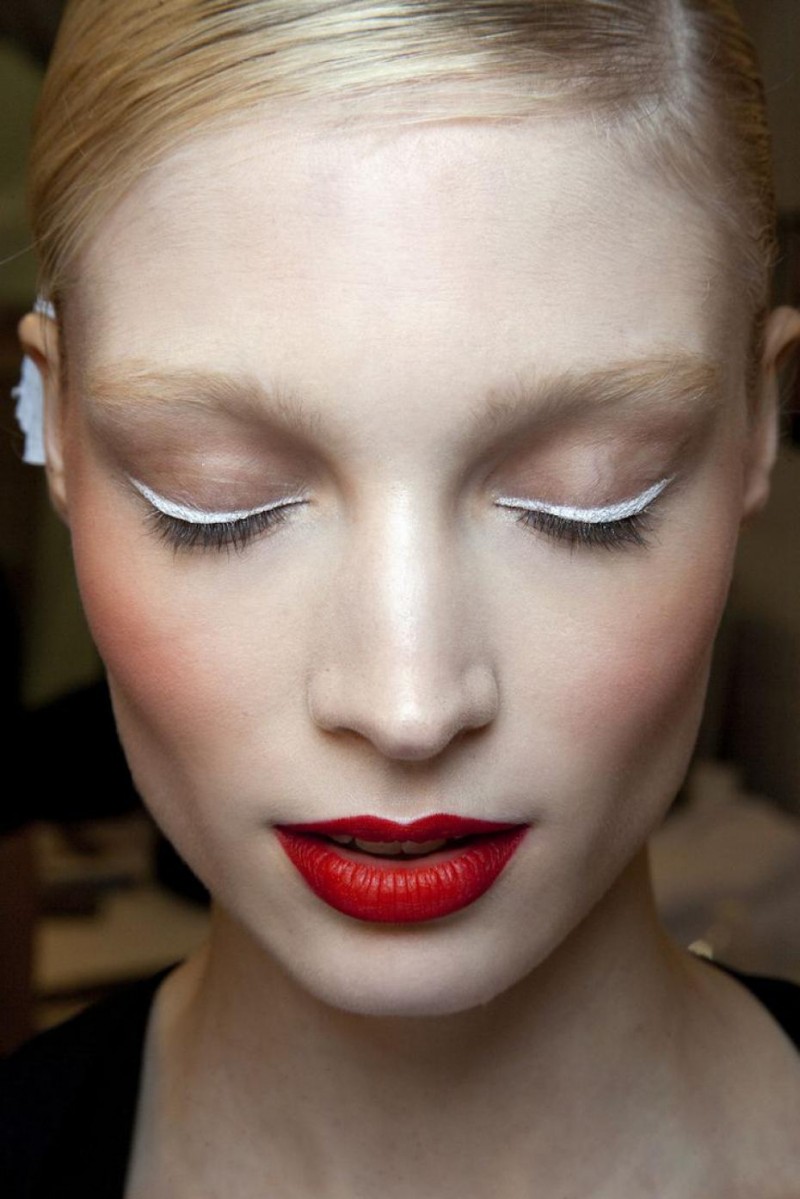 Have we told you yet about our love for white? White walls, white clothes, white shoes. We now have a new (or old?) love: white eyeliner. It is such an easy way to upgrade your look. It makes your eyes looks brighter and your face shines immediately. Here are some simple advices for you, if you want to try it out:
Double your black liner with a thin line of white liner
Apply it at the bottom line only
Apply it just in the corner of your eyes for an instant pop
Go with a metallic version (only if you dare)
Tell us what you think about the trend, too 90's or too good?
Pics from Studded Hearts, Weheartit and FGR