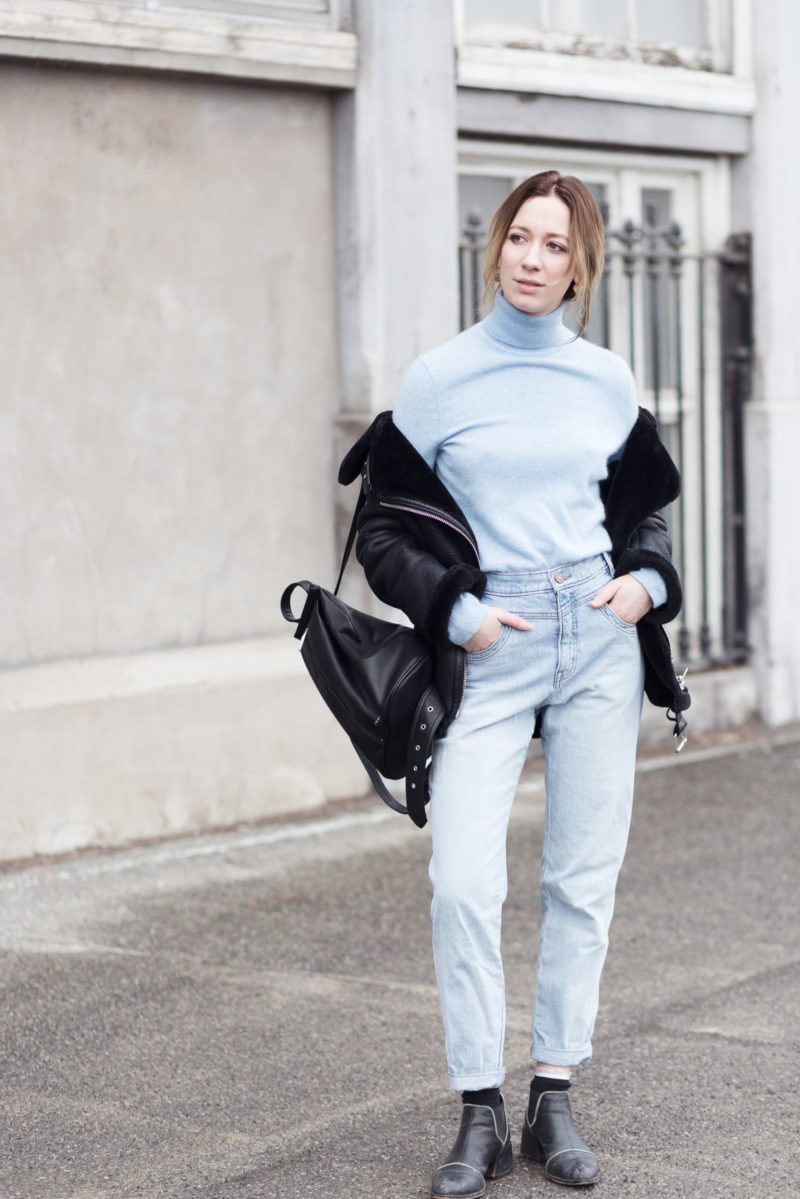 I thought light jeans were only for summer, because sometimes I am stubborned like that, but I decided to give those a try to complete my monochrome baby blue outfit I had in mind. Guess what? I think it worked out pretty well.
On another note, I have LOTS of travelling planned in 2017 and I am very excited about it. I realized not too long ago, with everyone around me settling down and having kids, that I was not ready to do the same. I feel like I have a lot of places to explore and people to meet before I start my very own family. My twenties are ending pretty soon and since being young is a once in a lifetime experience, I decided I was going to make the most of it before the big 3-0. So, watch me moving around this year.
Shop my outfit and similar style below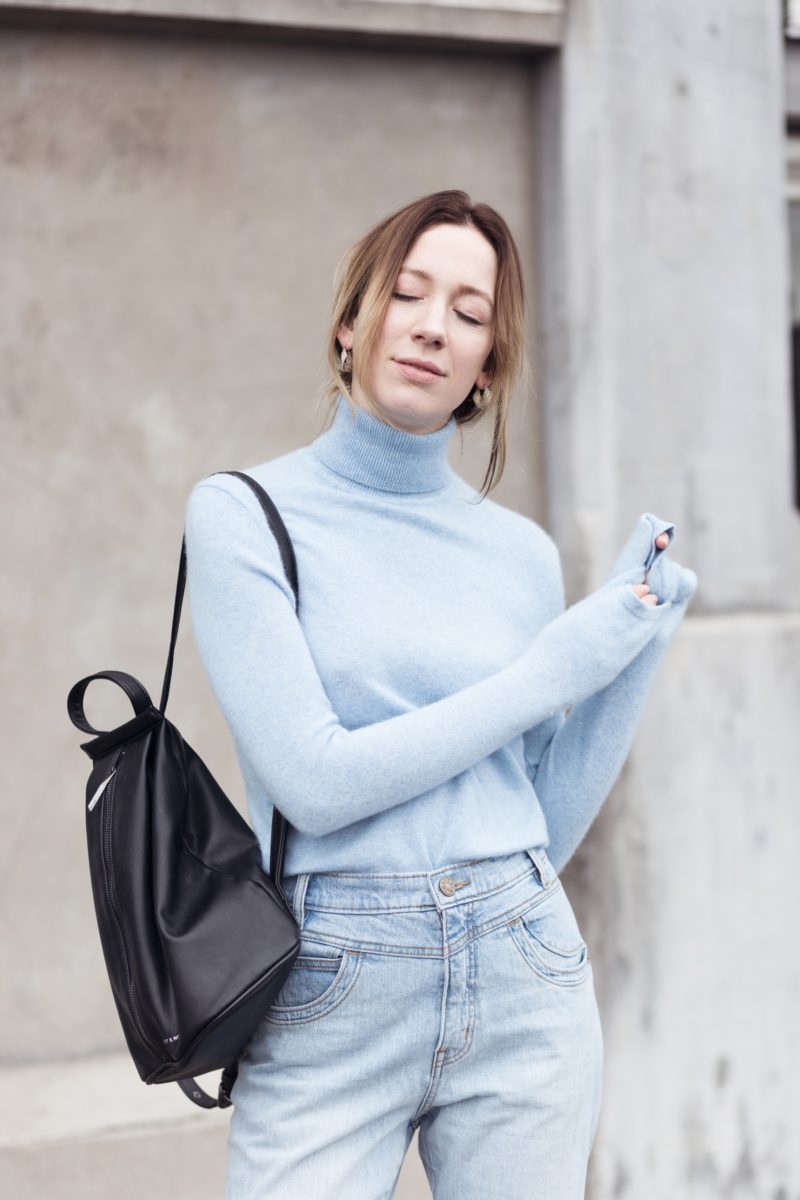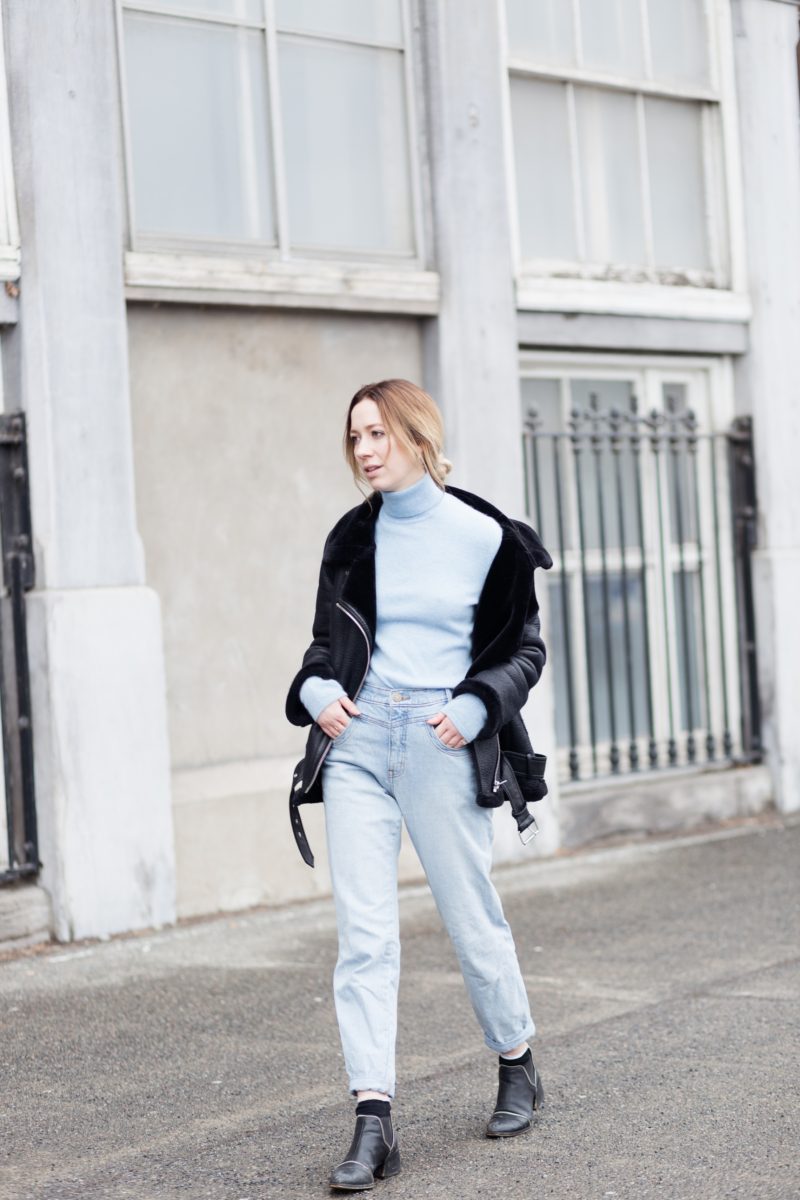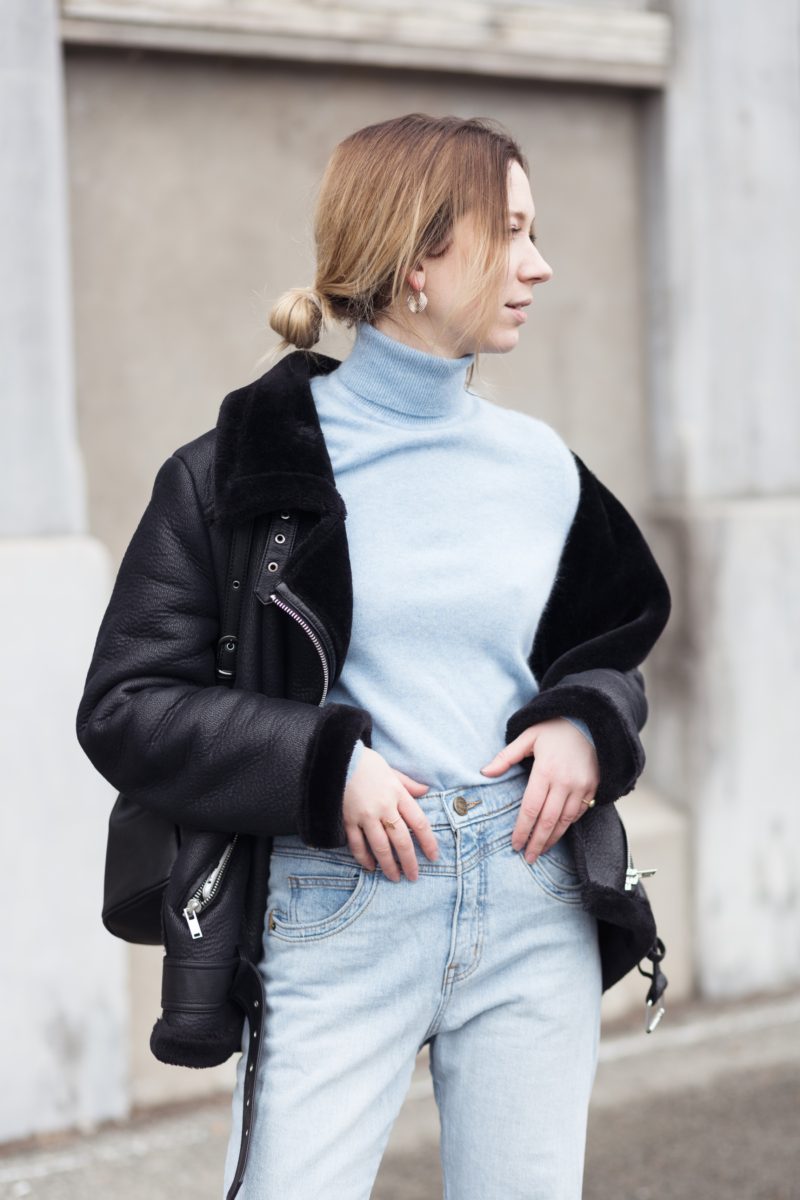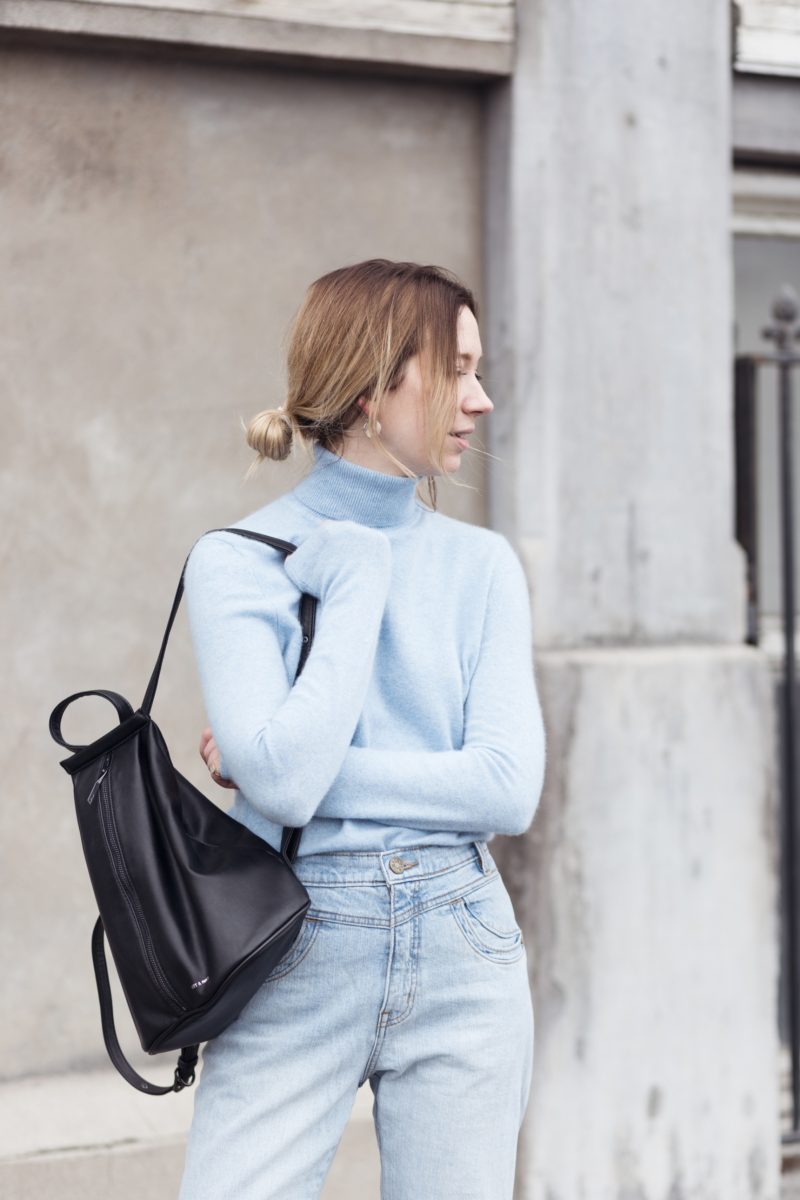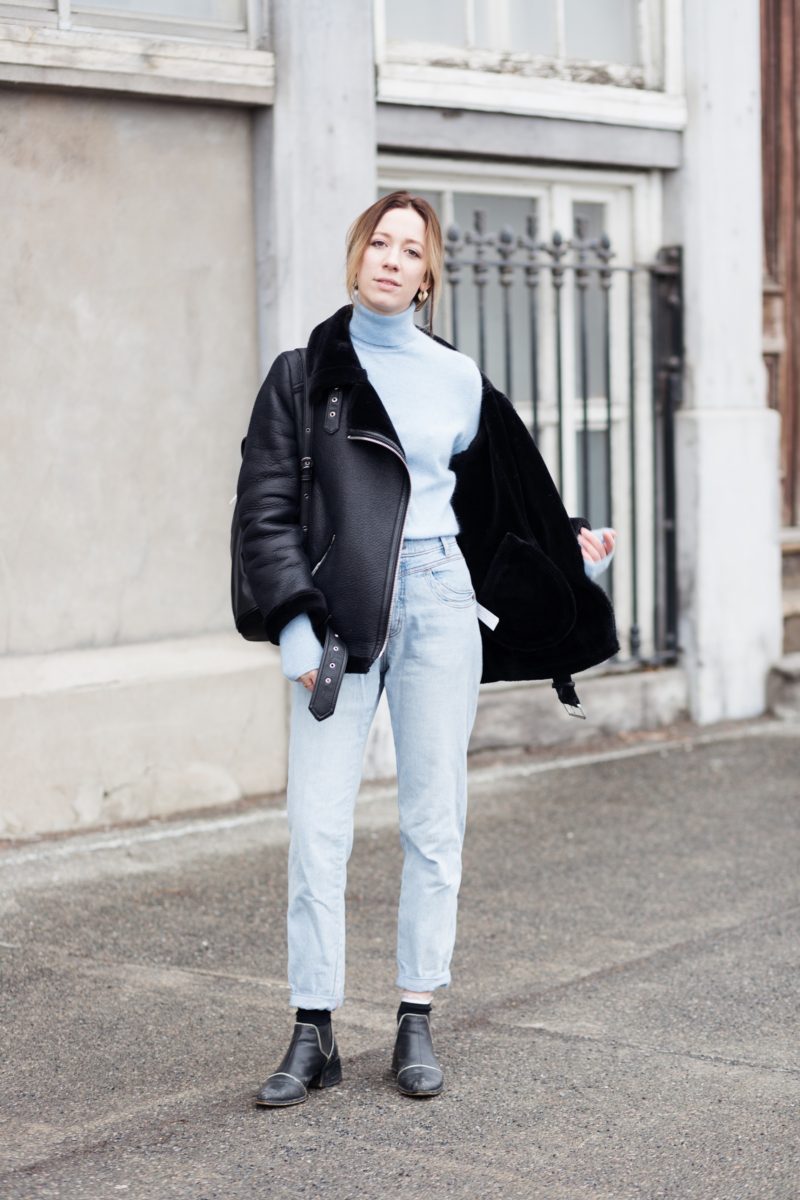 I am wearing: Vintage turtleneck via Citizen Vintage. Senso boots. BDG jeans. Zara Coat. Matt&Nat backpack.
Photos: Sarah-Emily St-Gelais