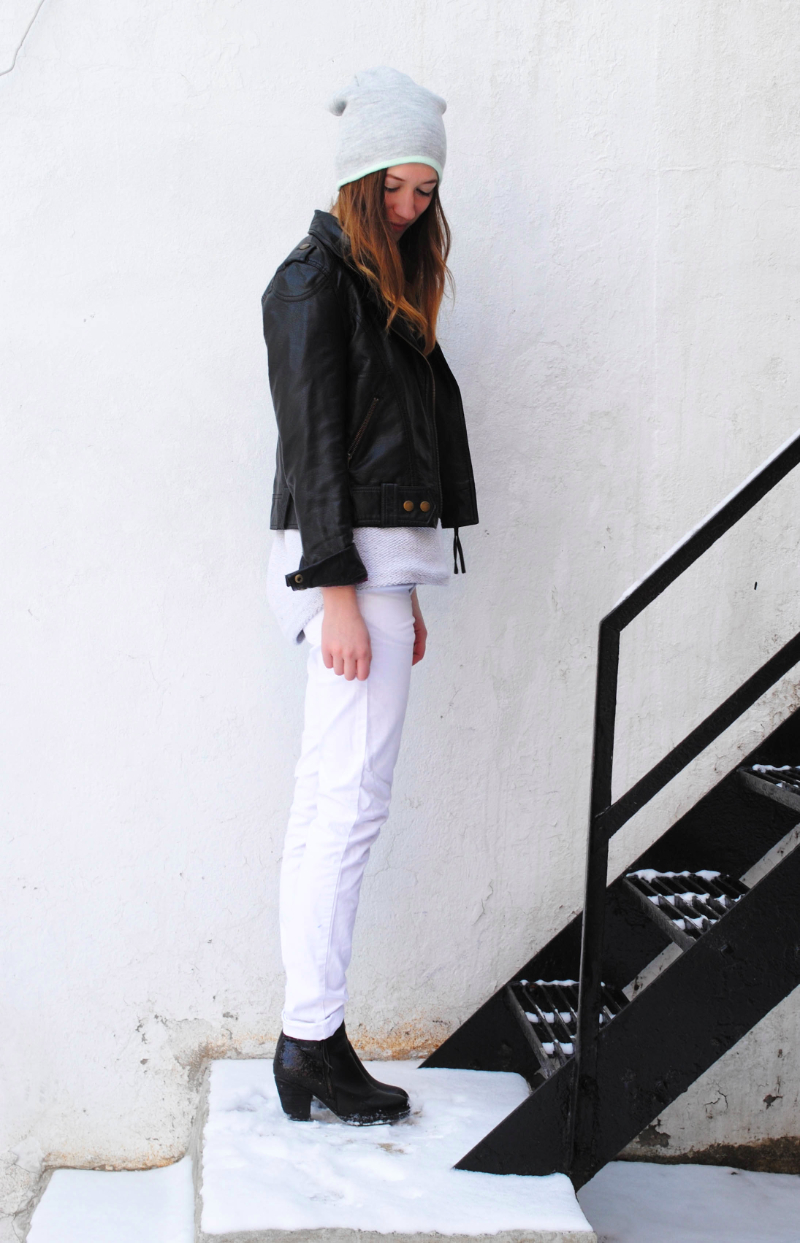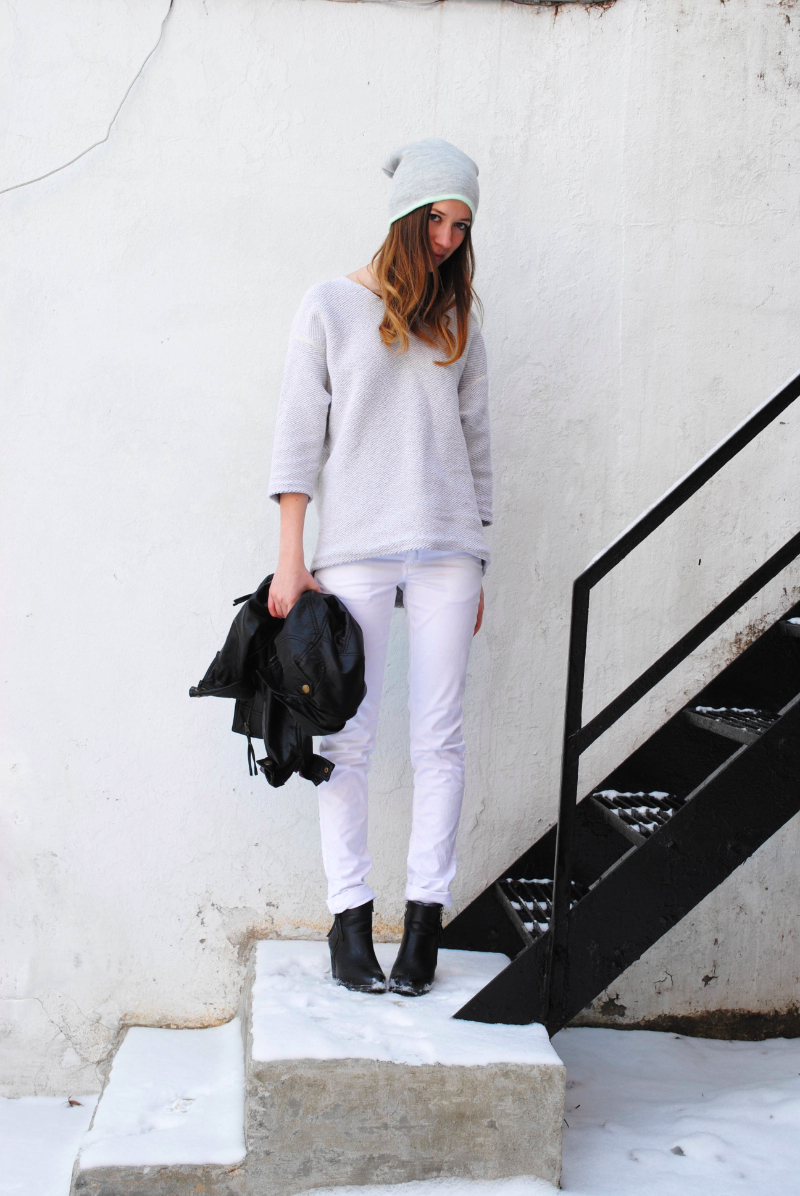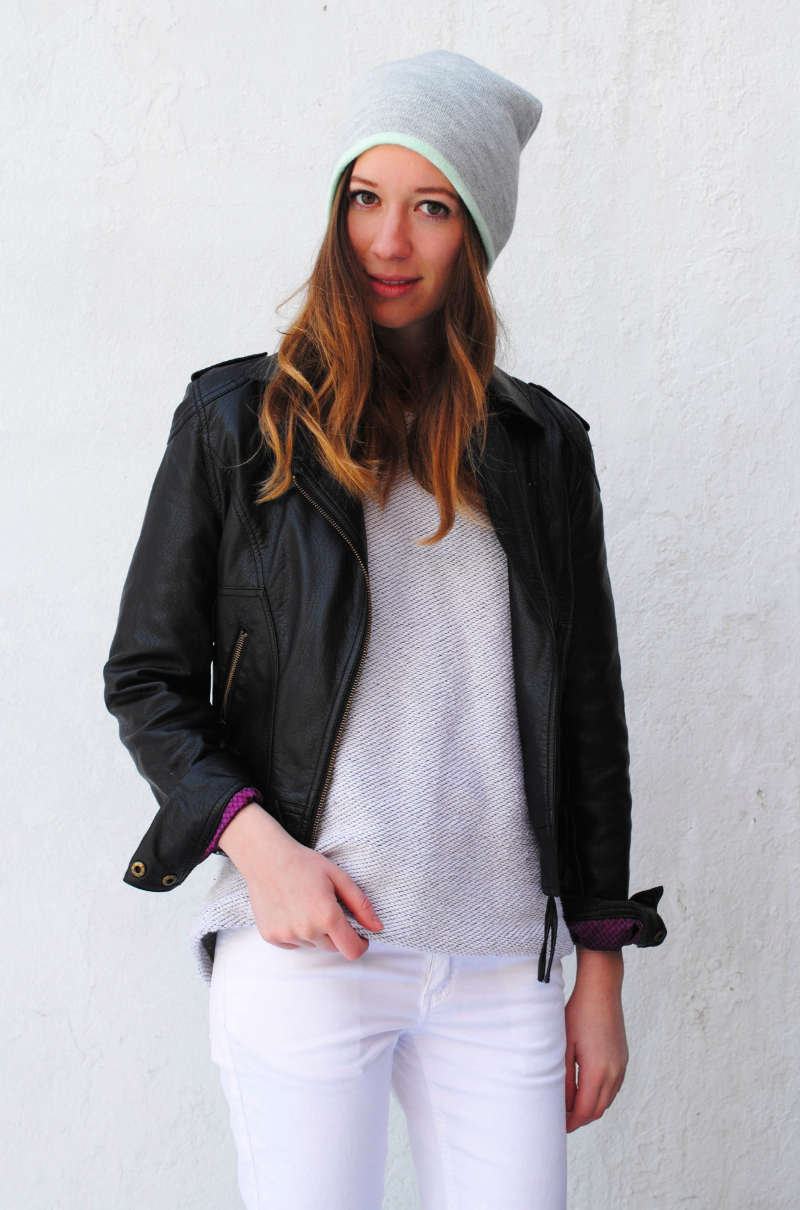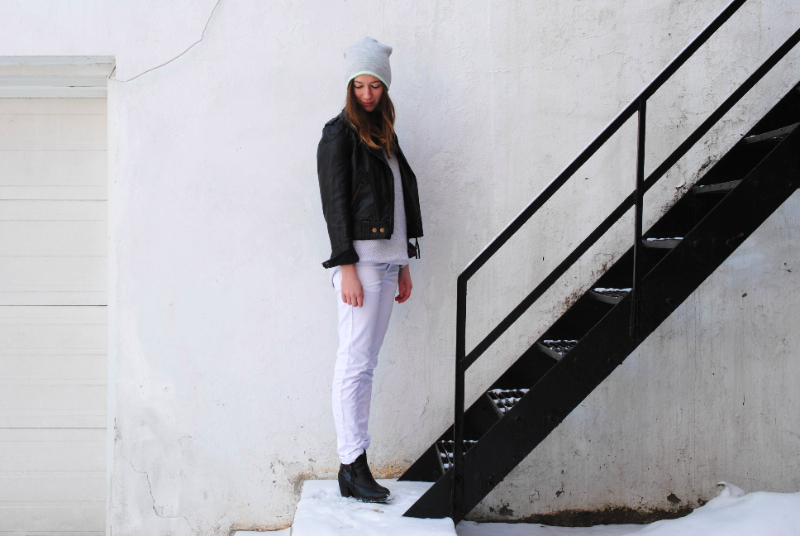 Cheap Monday jeans. American Apparel sweater. Twik coat. Call it Spring booties. Asos beanie.
Yep, went outside again, how crazy am I, right?
I love the idea of wearing white pants in winter, I kinda blend in with the nature and l love it. People might mistake me for a big snowflake or something. How cool, right? Because being a snowflake is very trendy, okay!

Photos: Anik Lacasse-Richard