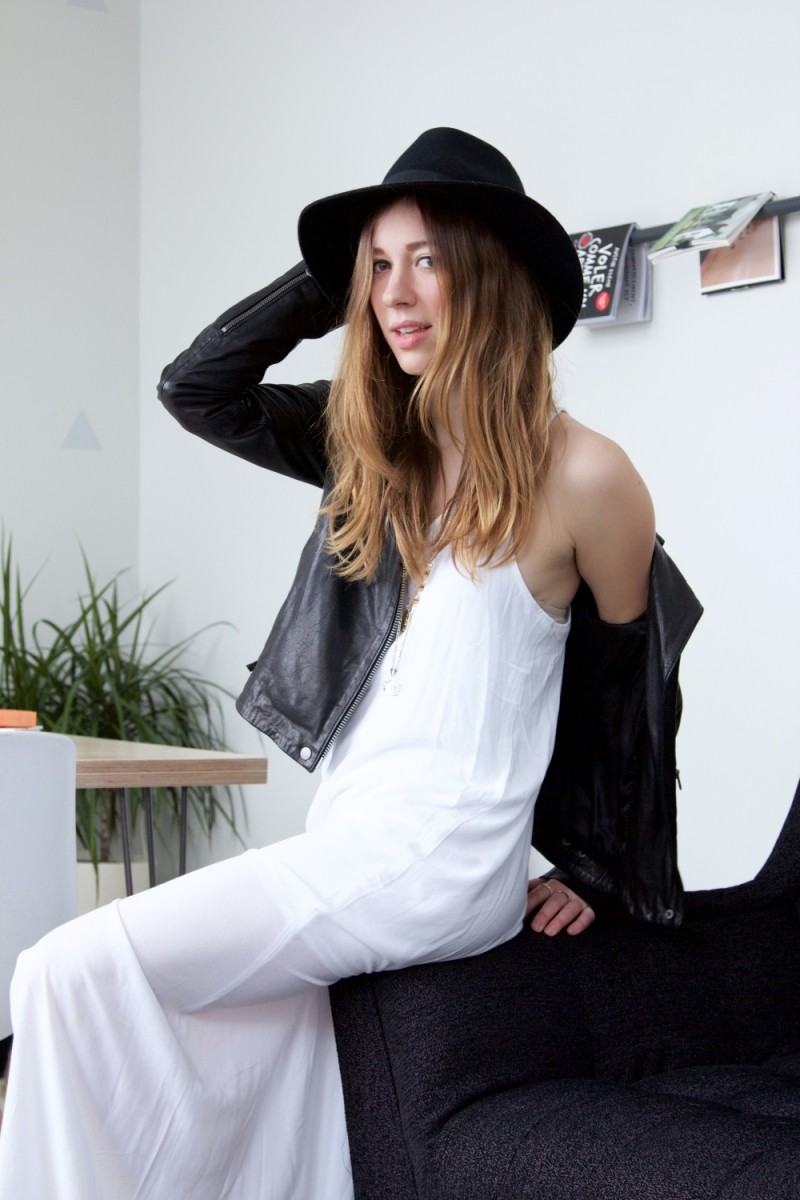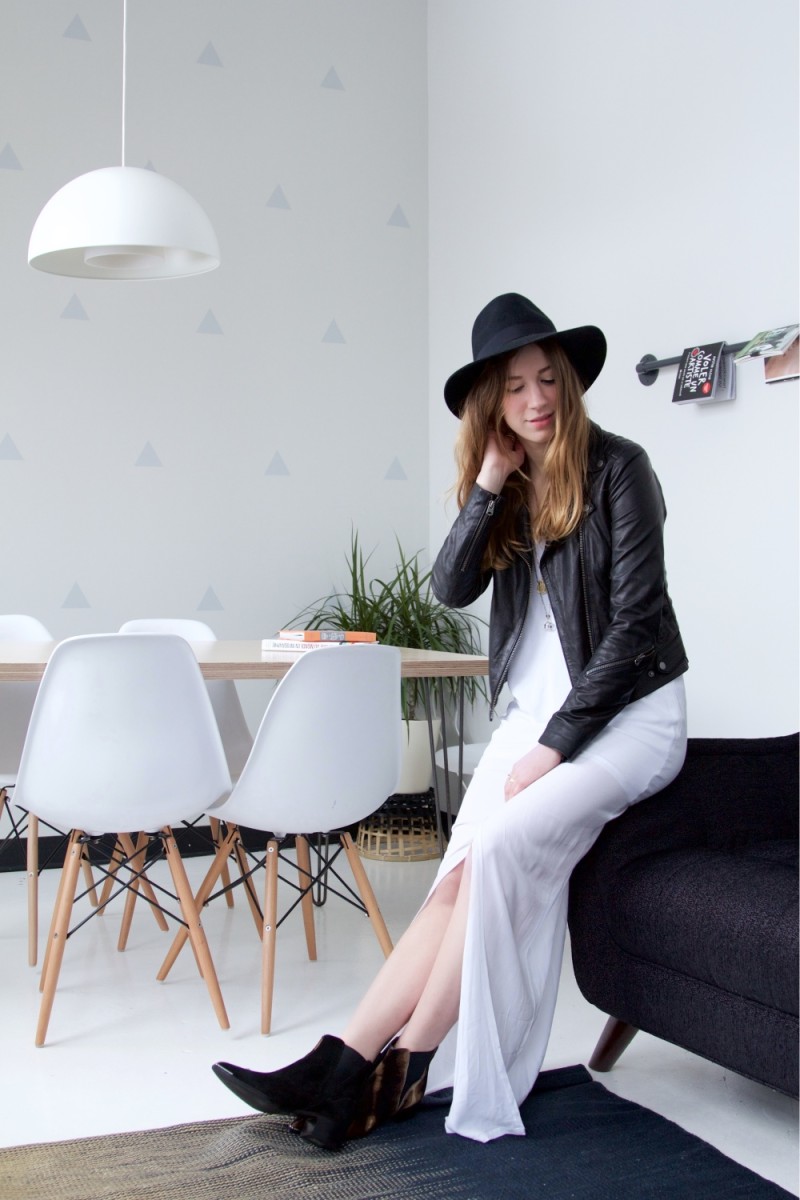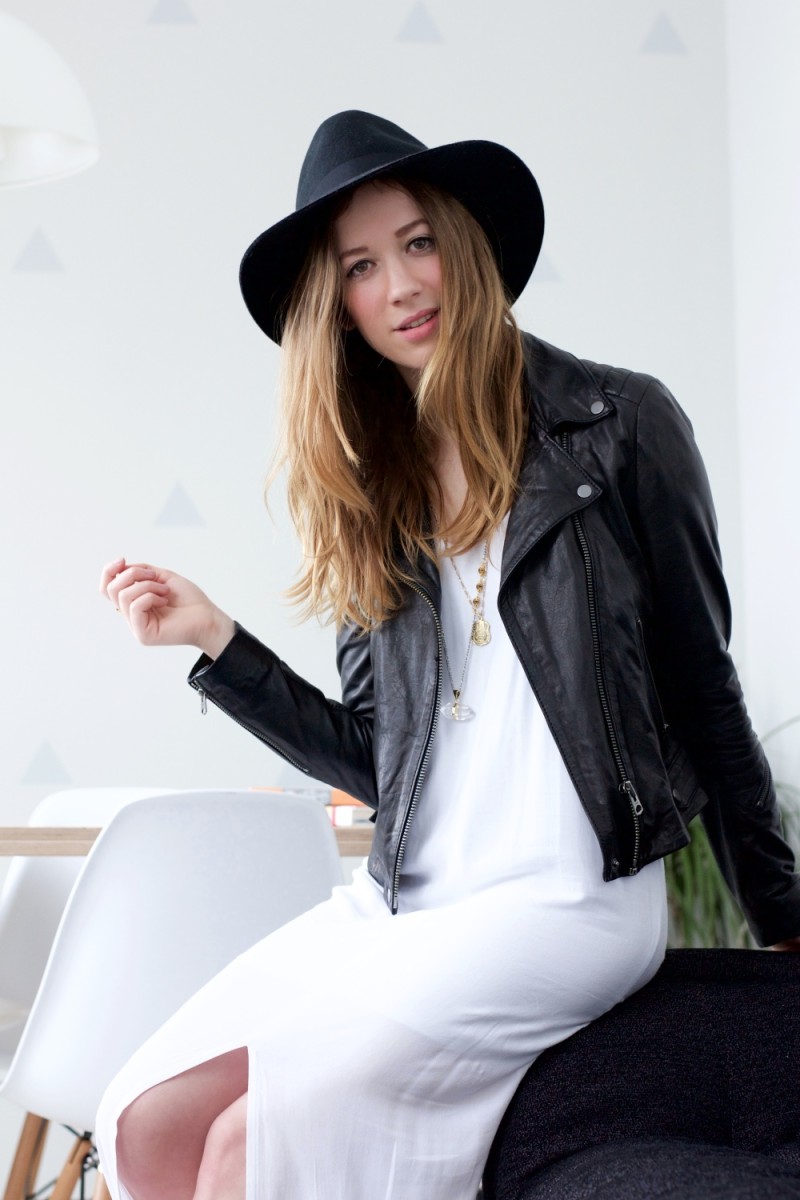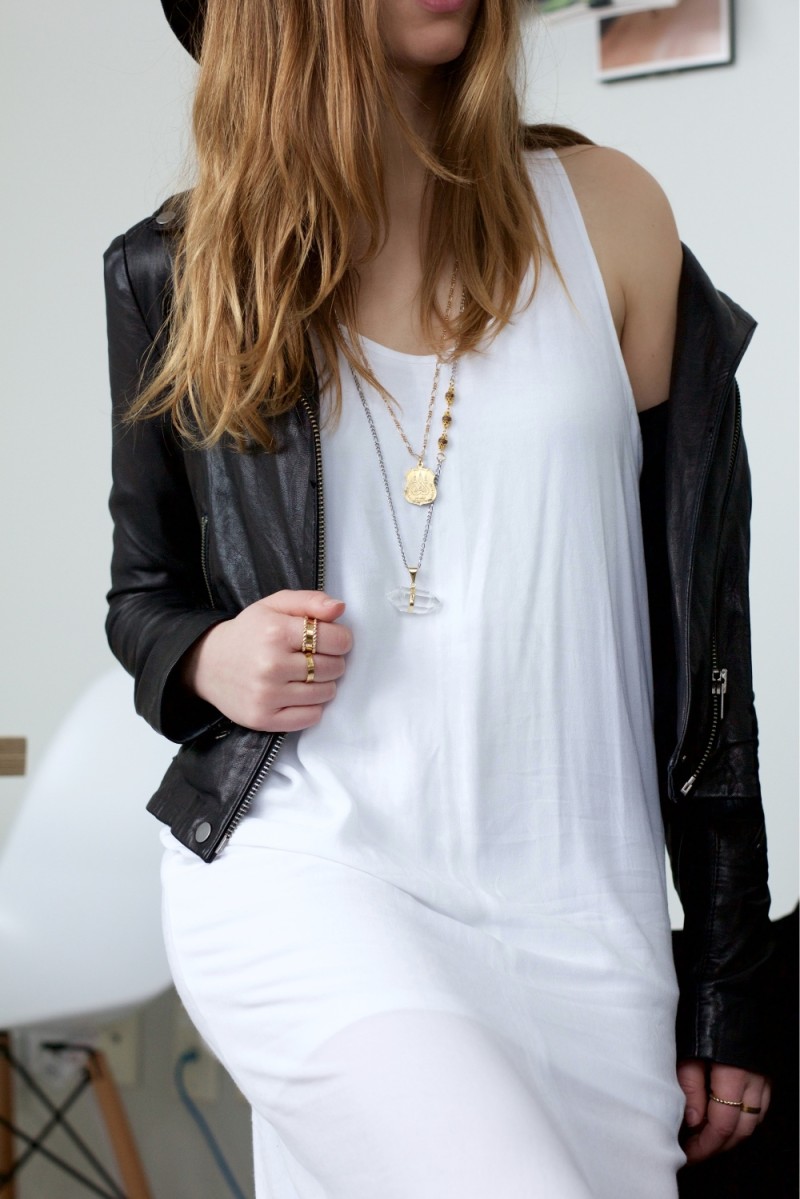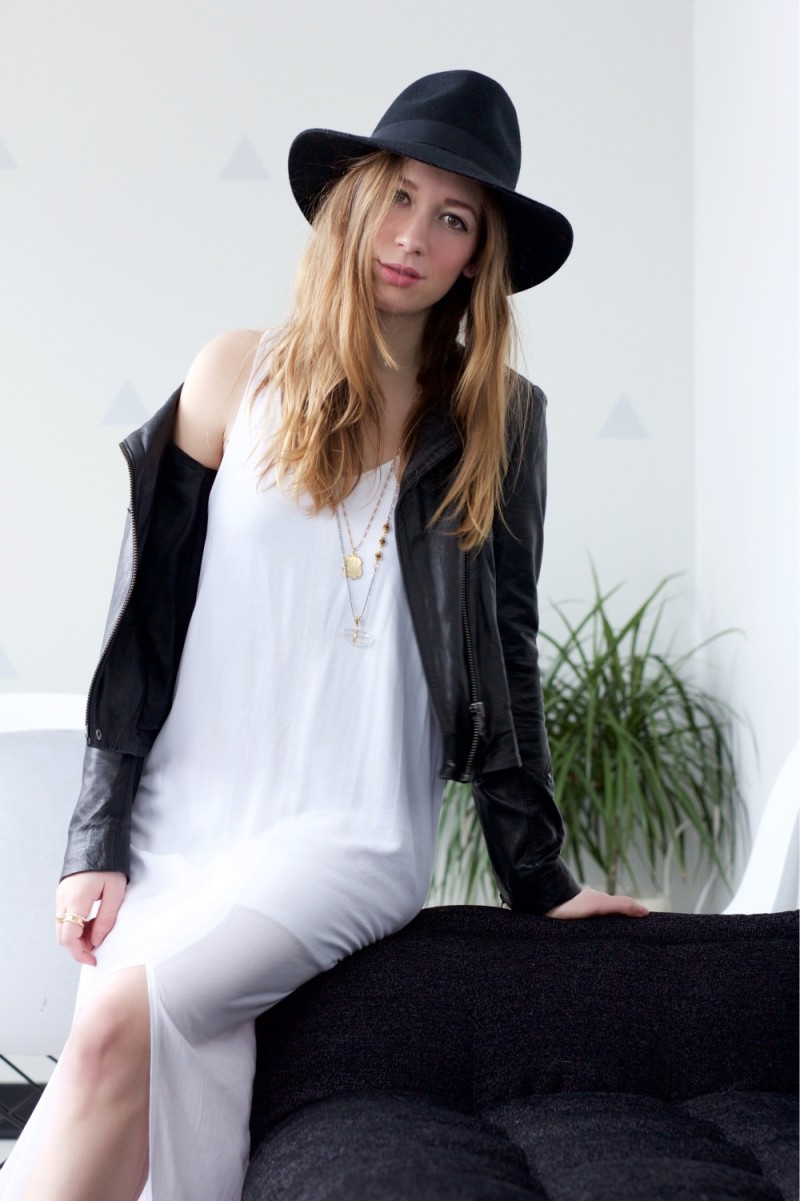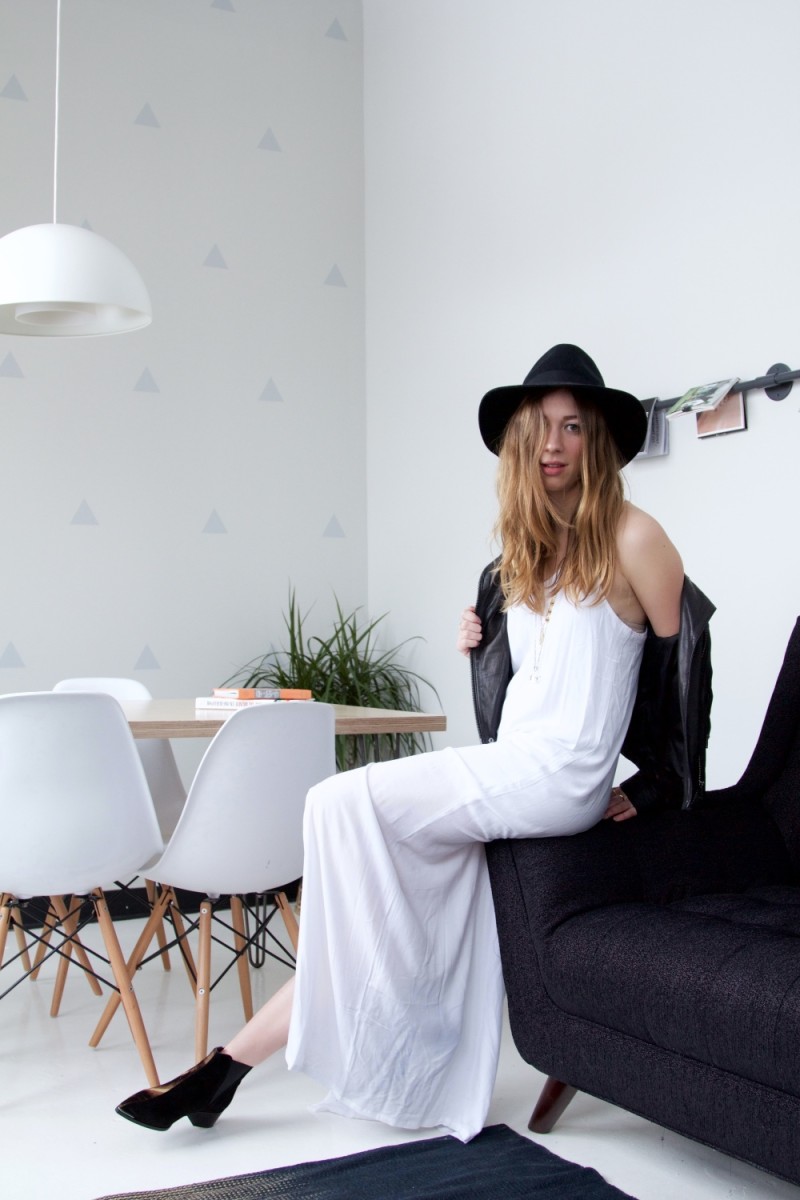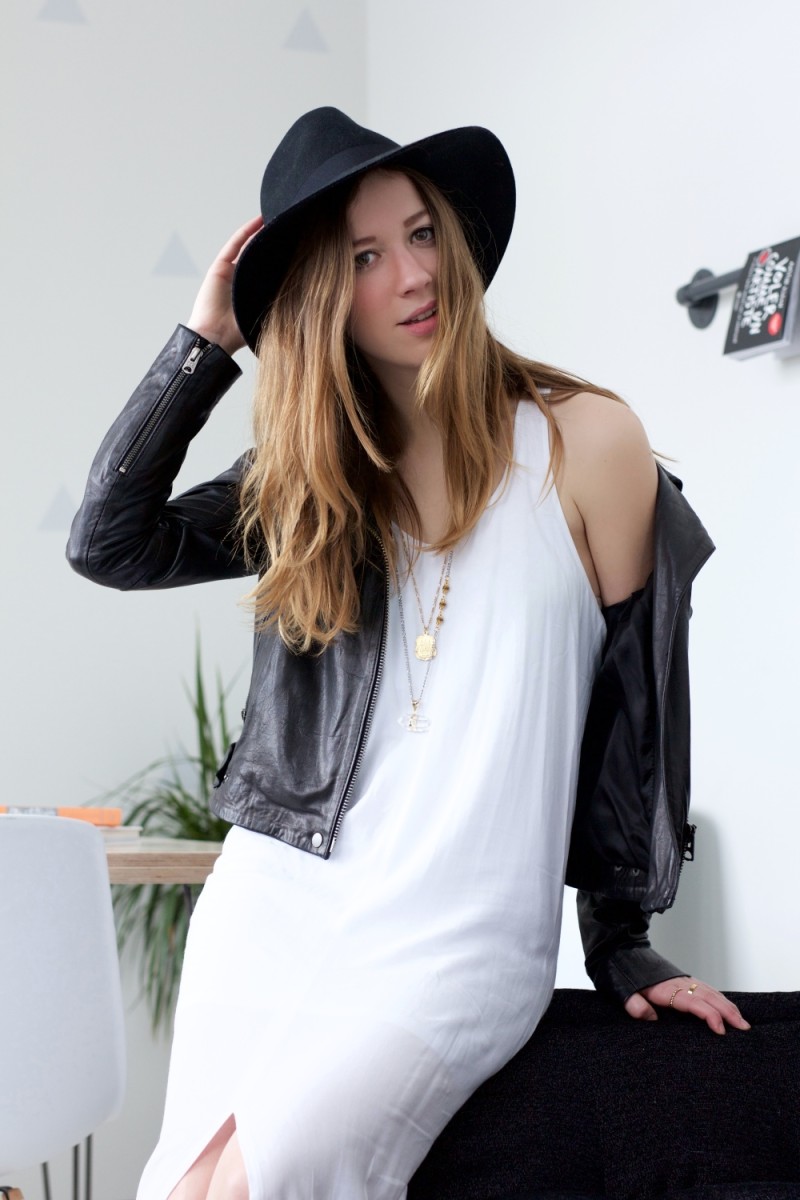 Wearing a white dress in winter can be quite tricky. To me, it is the same as white pants: dangerous, but fun if well done. The only way I can do it is by pairing the dress with a leather jacket and all black accessories.
By the way, those necklaces and rings are from Jane&Rye, a cool Montreal based company. I am now sharing my work office with the 2 fun girls, so you will definitely see a lot more of them in the next few months!
On another note, I am heading tomorrow to NYFW, trying to pack and stuff. Ahhh, so difficult (but fuunnn!)
Outfit details: Bellaluxx dress. Jane&Rye accessories. Acne Studios boots via Lyst. Forever 21 hat. Aritzia leather jacket.
Photos: Versepasi