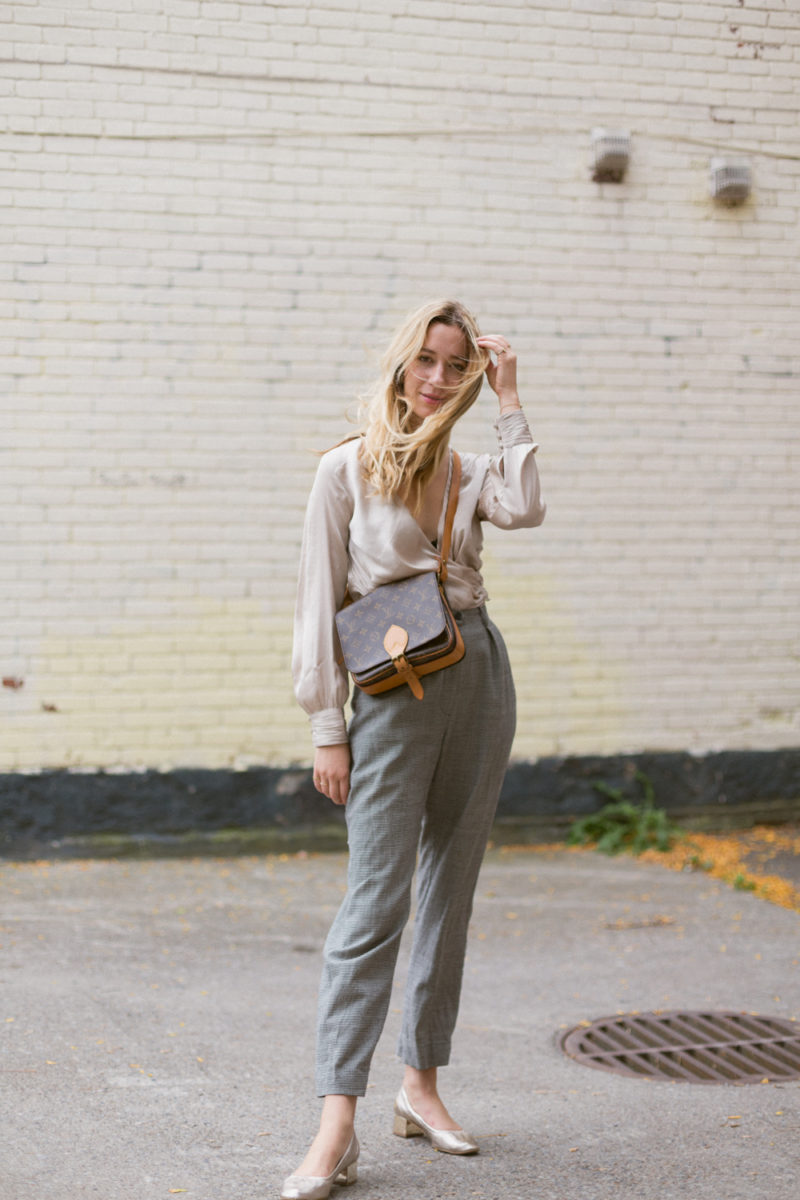 You know my obsession for vintage designer bags. Why pay full price when you can get a piece that was pre-owned, pre-loved and help the environnement at the same time? It is such a great way to save big bucks, since this type of obsession can cost you a lot, trust.
I found this great Louis Vuitton cartouche bag online on LXRandCo, a website that is specialized in selling vintage bags this like one. The prices are reasonable and you can expect to pay WAY less for shipping, since their head office is located in Montreal. Too many times I bought something vintage online on a USA based website and the shipping fees and taxes were almost as much as the piece itself.
If you tend to shy away from buying designer goods online, you can visit their boutique at The Bay, on the main floor, downtown. You will be able to feel the material of the bags you are crushing on and try it on to see if it fits you like a glove. It is a new thing for me, since I thought you could only find gems like that on the Internet. A very, very dangerous discovery if you would ask me.
Psst, if you buy online, use code DF5 to get 5% off your purchase. It doesn't give me anything in return, it is just a way for you to save a few dollars on your new Gucci bag.
I am wearing: Vintage pants. Vintage Louis Vuitton bag via LXRandCo. H&M top. Aldo shoes.