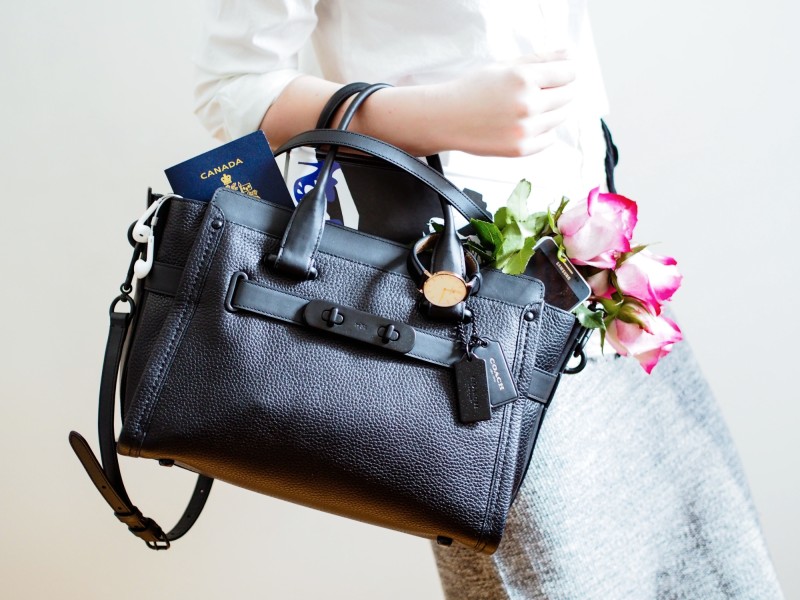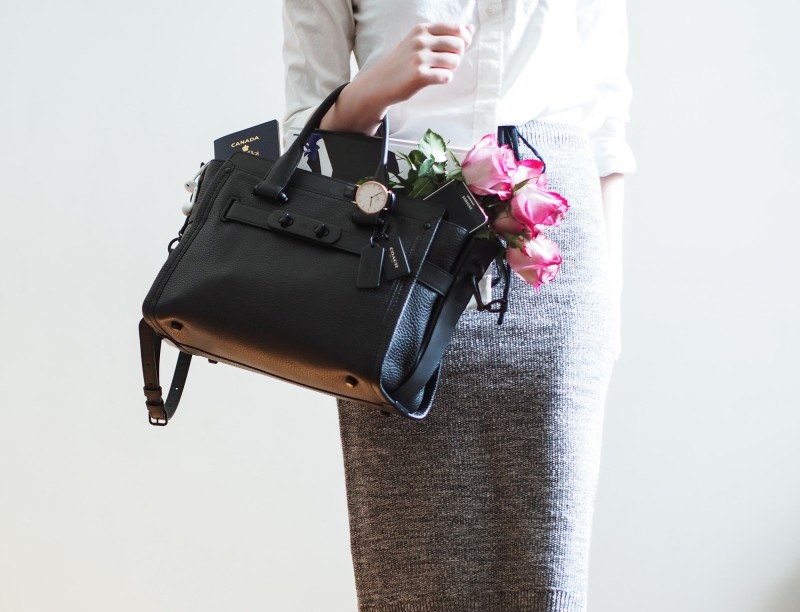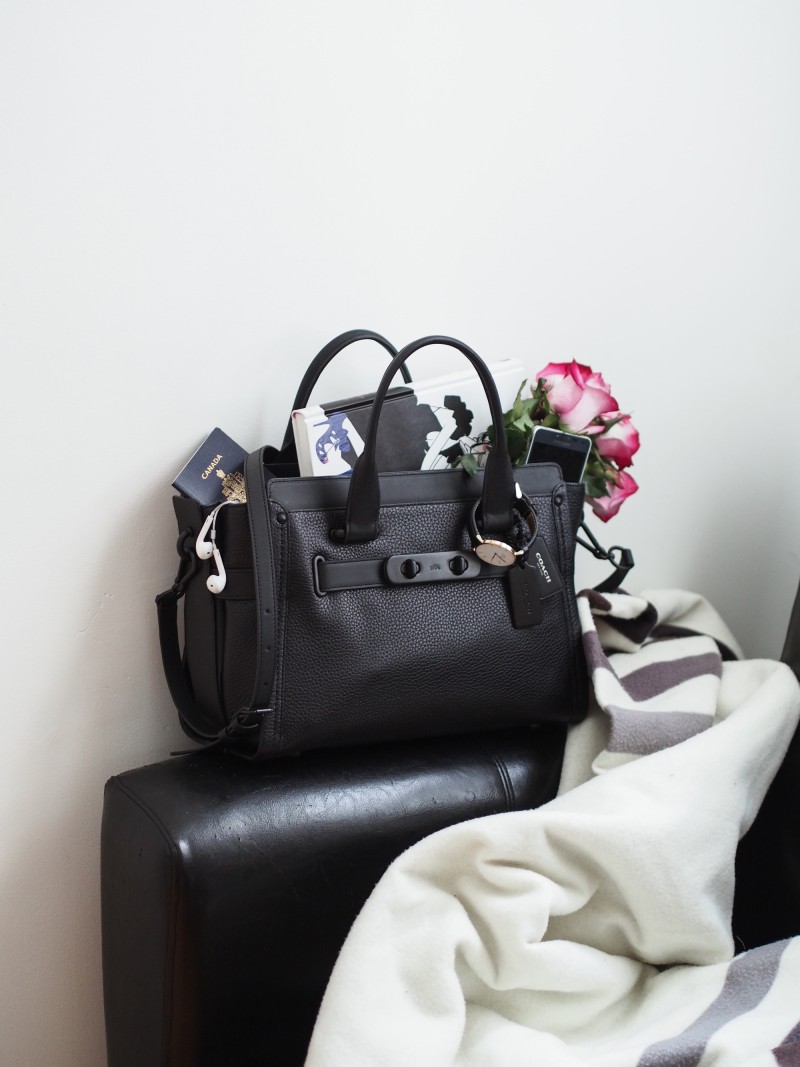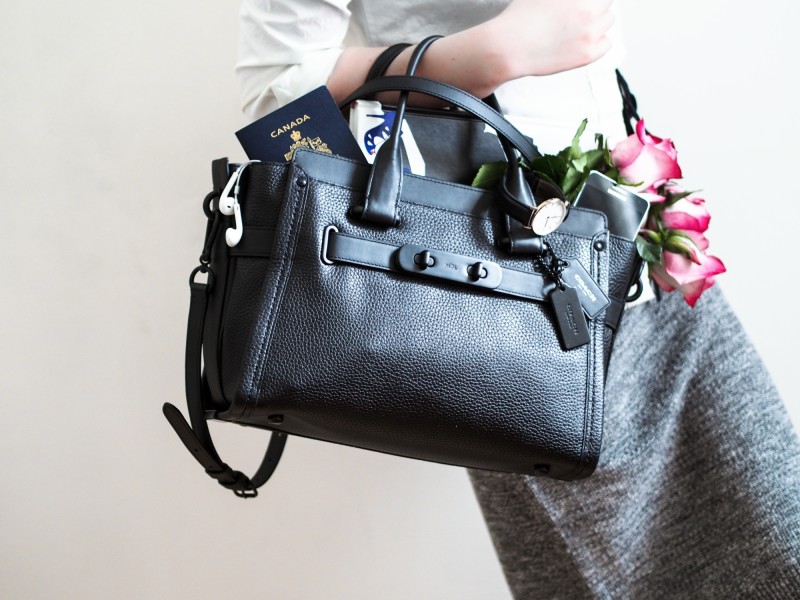 Coach is running this fun #whatsyourswagger campaign over the Internet, which consist of customizing this new Coach bag with your own "swag" (aka, what you like, what moves you).
They sent me this black on black version to customize, so that I can share with you guys what I bring with me everywhere and what I like in a bag. Since I love traveling, I had to incorporate the passport, the earphones (for plane matters) and my I-wear-it-everyday watch. I then added a fun book from Margaux Motin, which makes me laugh out loud every time I read it. I completed the customization with flowers (had to) and my cell phone, because connecting is not only part of my work, but it is also what I love the most about it (Instagram!).
This bag is one hell of a piece, since it is absolutely beautiful and has enough space to carry my camera and my favorite books. I can't tell you how excited I was when it got delivered to my home. And, yes, friends were kinda jealous!
Want to know more about the Swagger campaign? Follow the #whatsyourswagger hashtag on IG to know how other bloggers from all over the world are switching up their own bag. I already spied a few of my favourites!