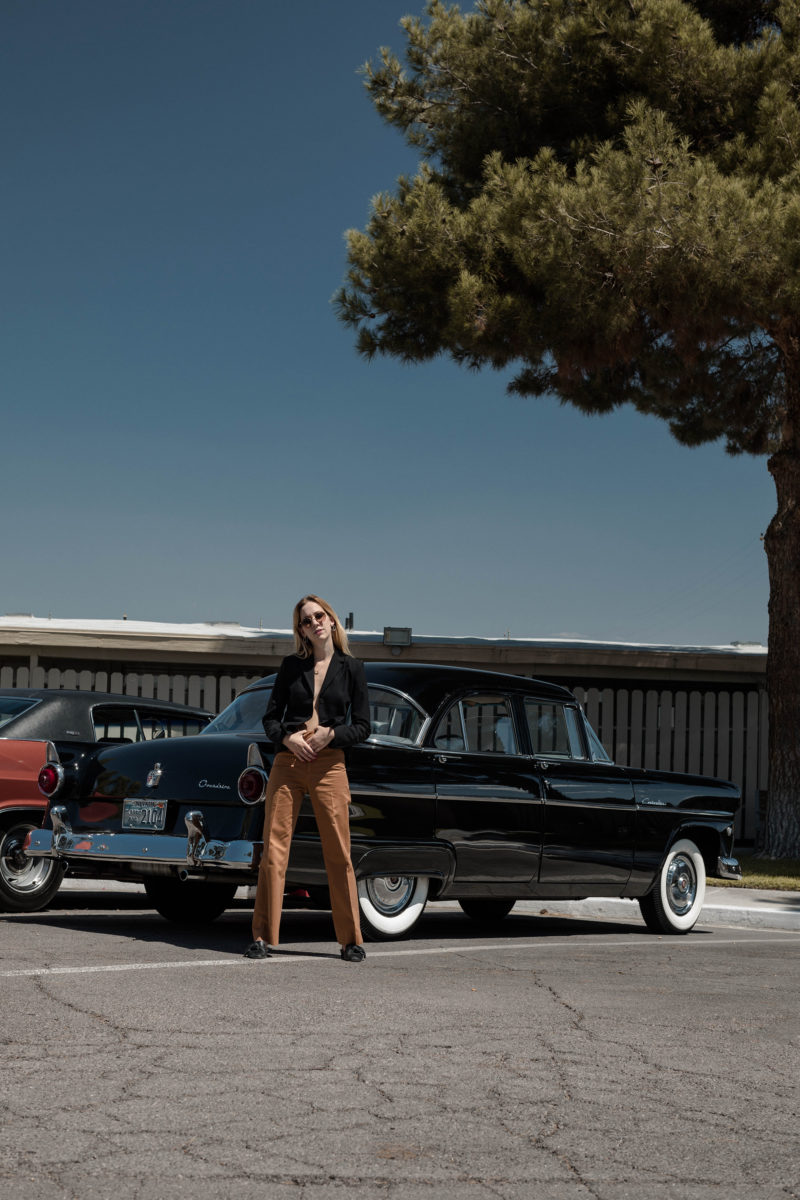 I promised myself that this time around, I was going to share more of my looks from my travel here, on the blog, as well as all the travel videos I create. I usually explore and post everything on Instagram only, but you know how I feel about the platform now (HATE IT), so I thought I should take the time to share everything on my very own platform.
These photos were taken in Las Vegas on the Strip while I was travelling with Project Show for the Blogger Project. Hailley and I were cruising and we decided to stop the car since these two vintage automobiles were perfectly matching my outfit. I hope you guys enjoy this little editorial and hopefully more work with Hailley is coming up- we love working together.
If you are curious to see the BTS of this shoot and learn more about my Vegas travel, you can watch this video I filmed while I was in Nevada.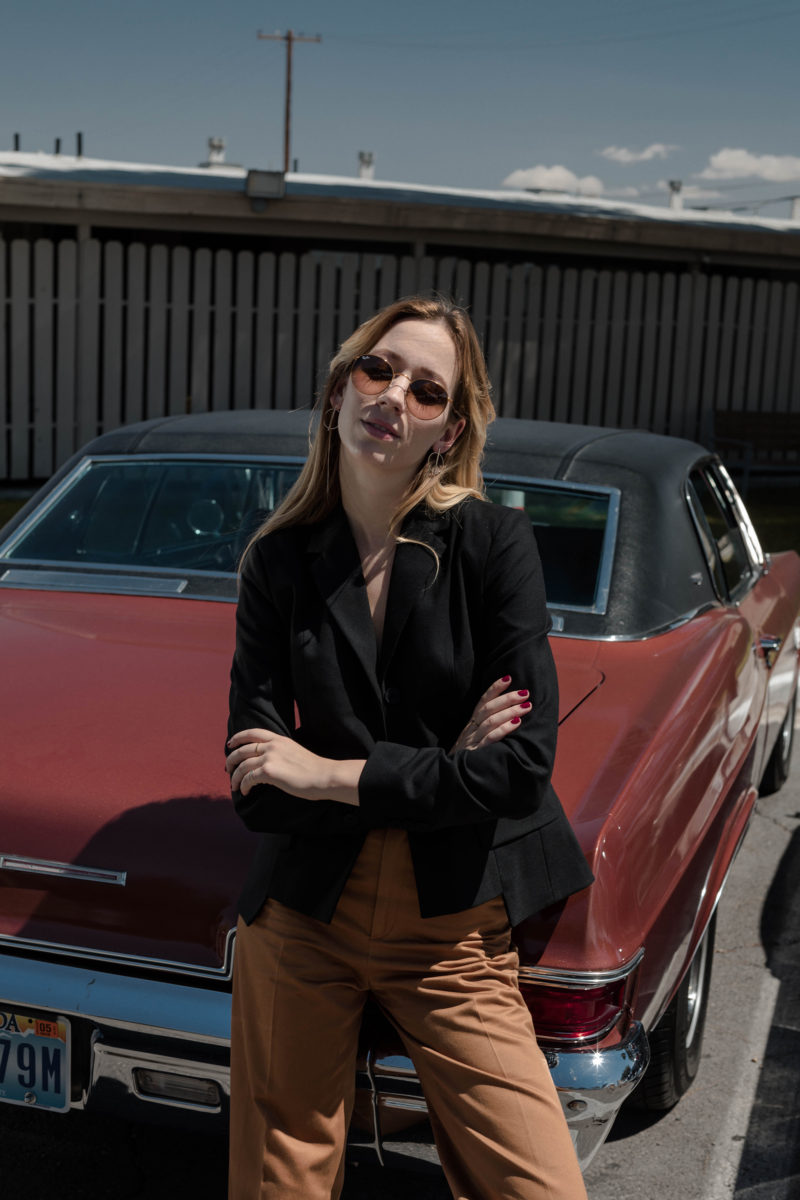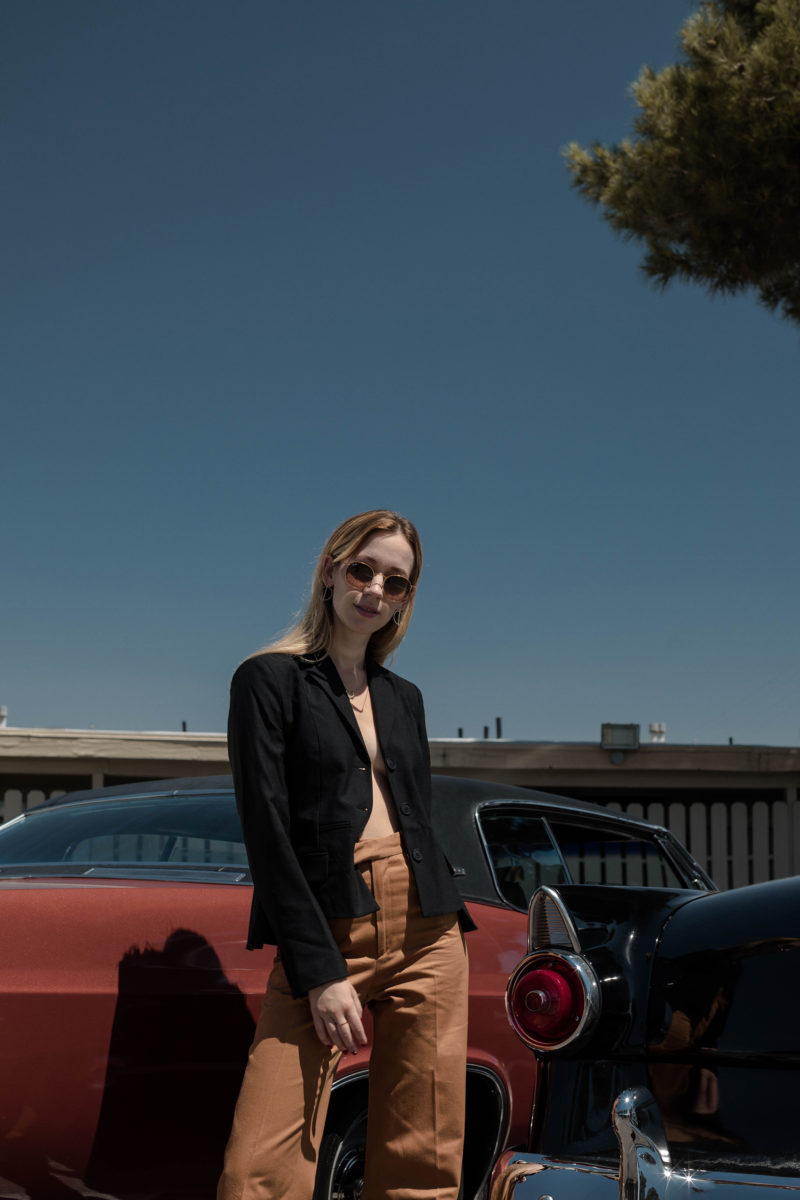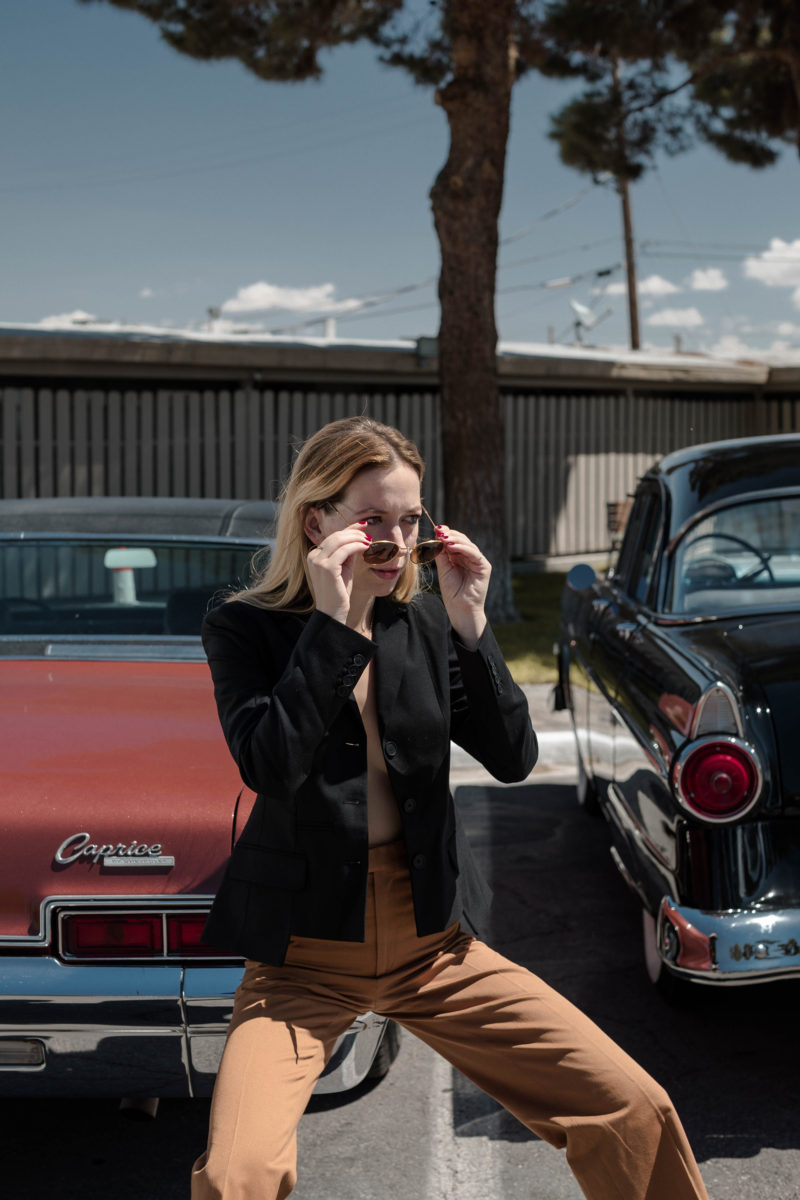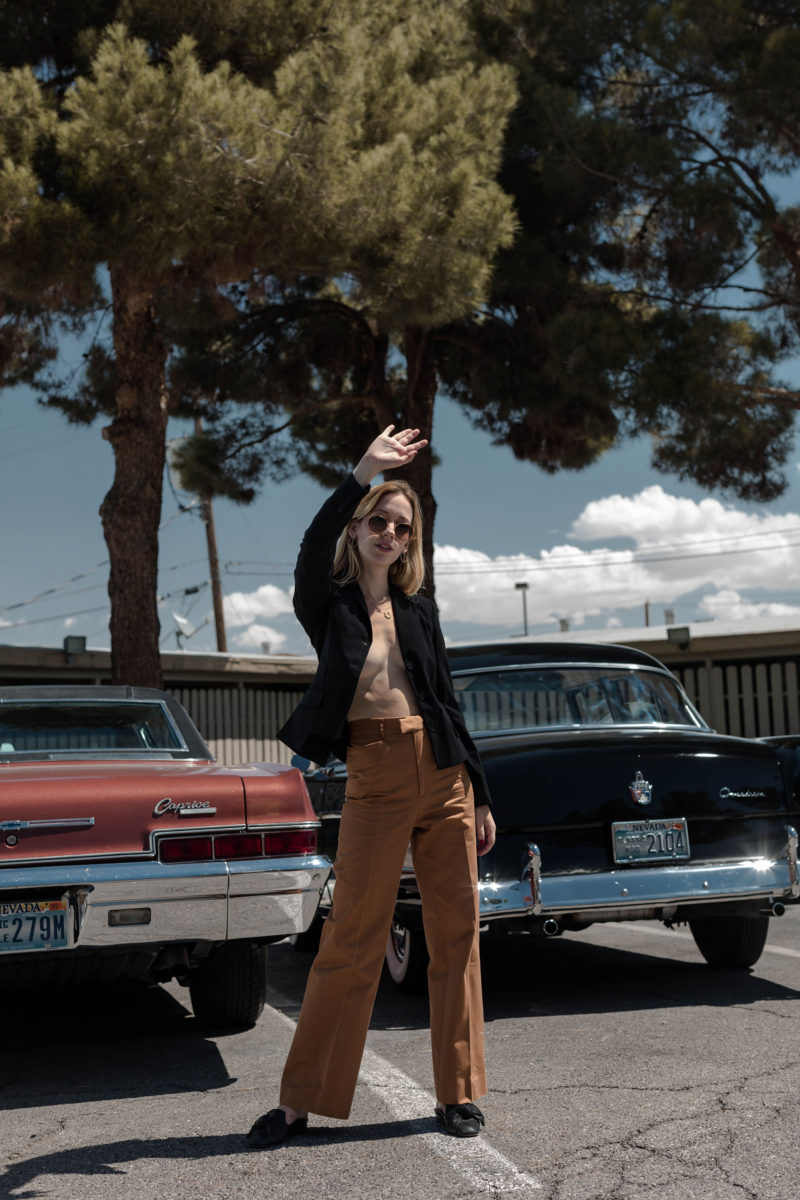 Photos by Hailley Howard for Project Show