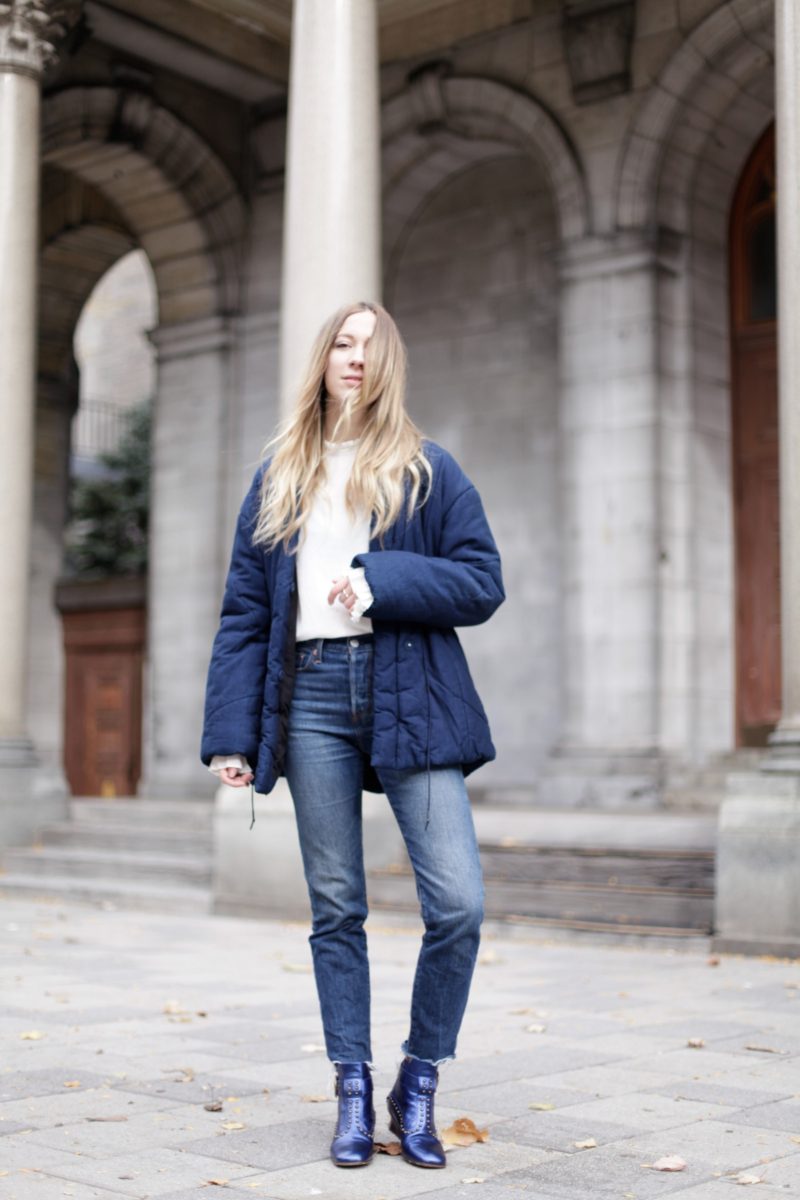 Brighten up your month with a pair of Victorian inspired blue boots. Why? Because November is grey, sad and lacks day-time light. Wearing some colours can counter effect the sleepiness and constant Ugh feeling you've been having. I swear, it totally works.
Since I've been wearing this pair of jeans every day for the past two months, I decided they were also the perfect fit to those cute Coach studded boots. Straight from the runway, this pair will surely steal the show wherever you decide to sport them. Grocery shopping, in between the pasta and the cereal alley, shopping for a Christmas gift for your mom or simply walking downtown, everyone will stare, and not because you have something in your teeth. Because you own the coolest pair of boots in town, my friend.
Coach, you did great again *Bows down*.
Shop this outfit + similar styles
[show_shopthepost_widget id="2190516″]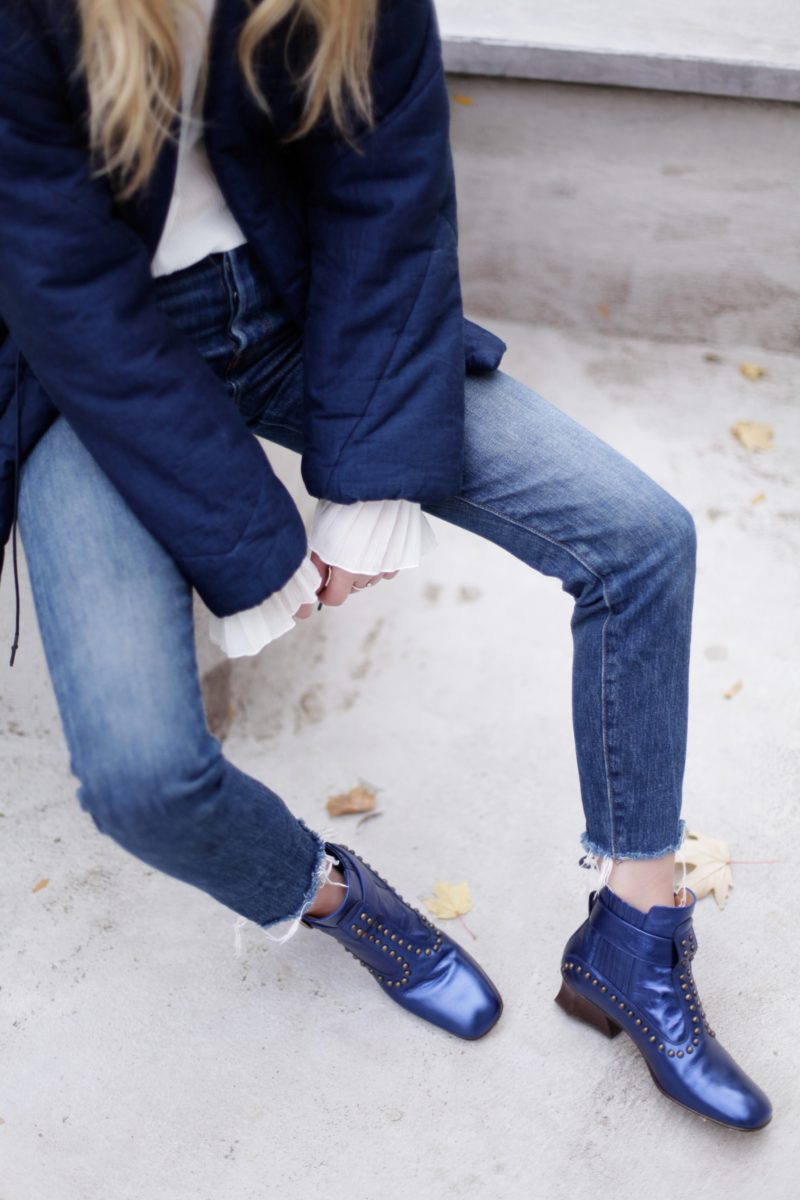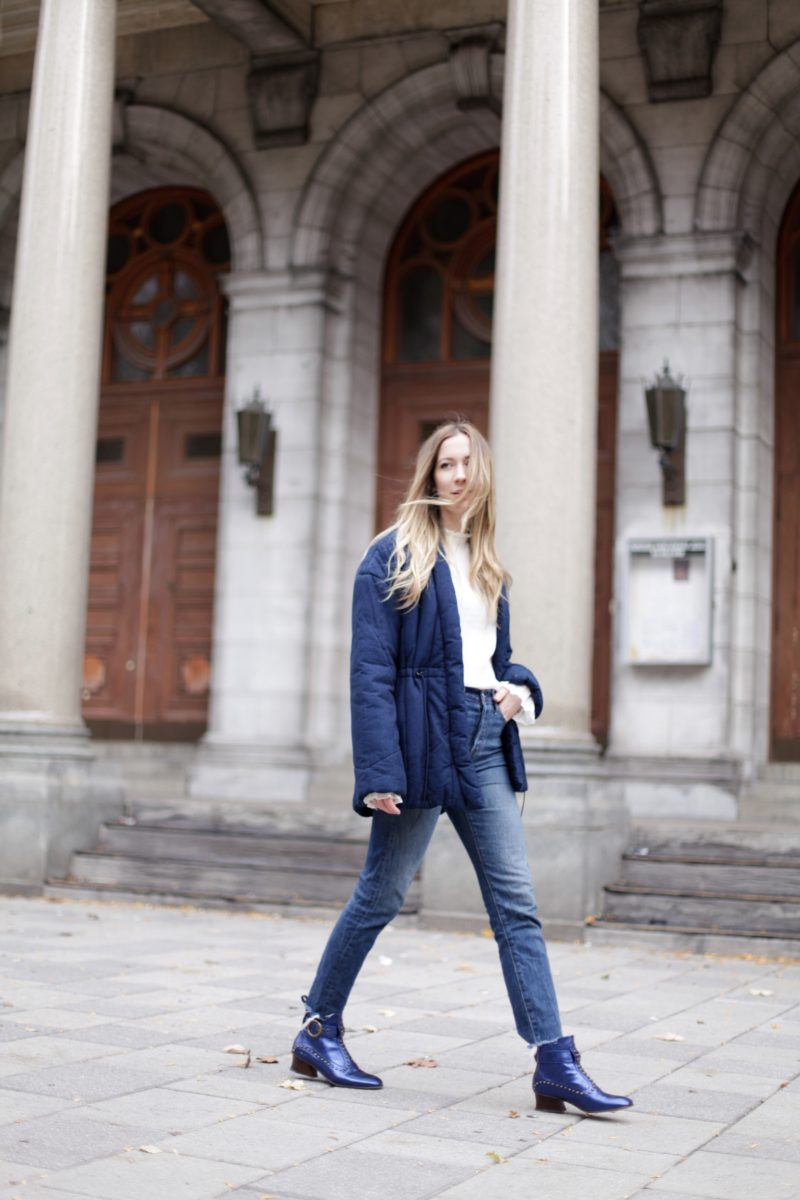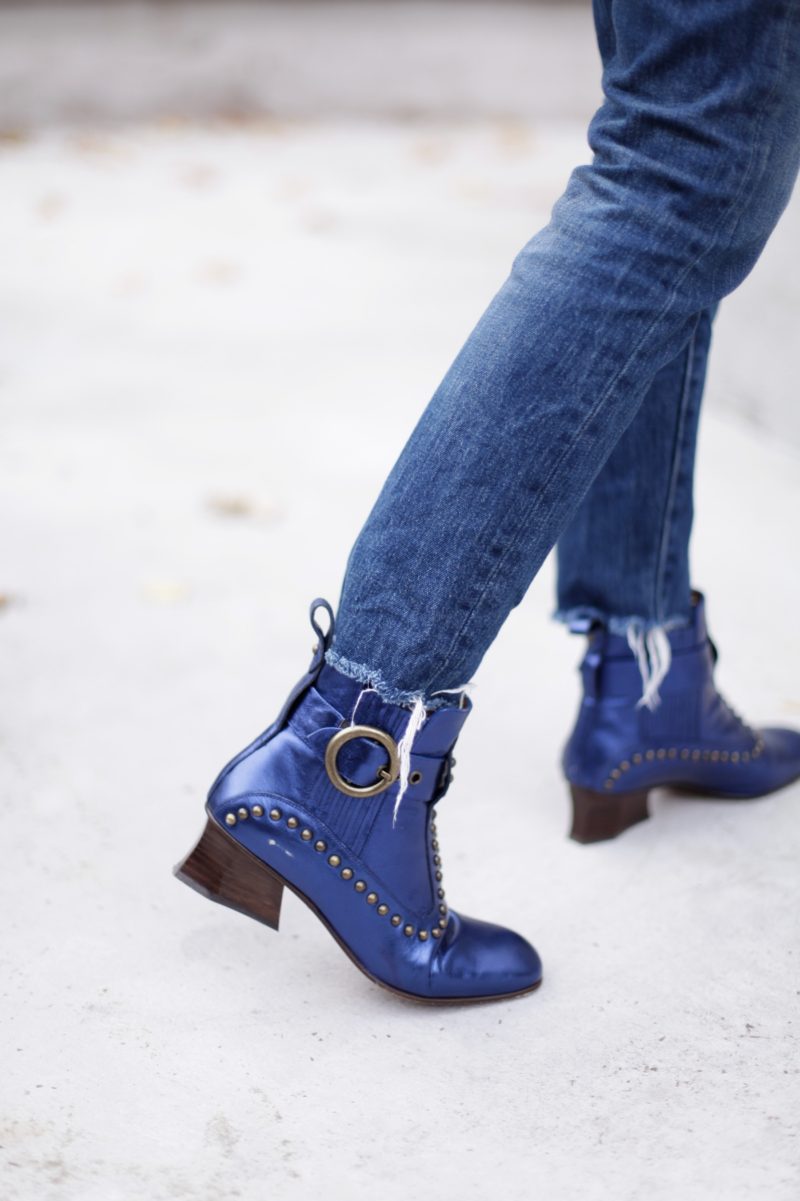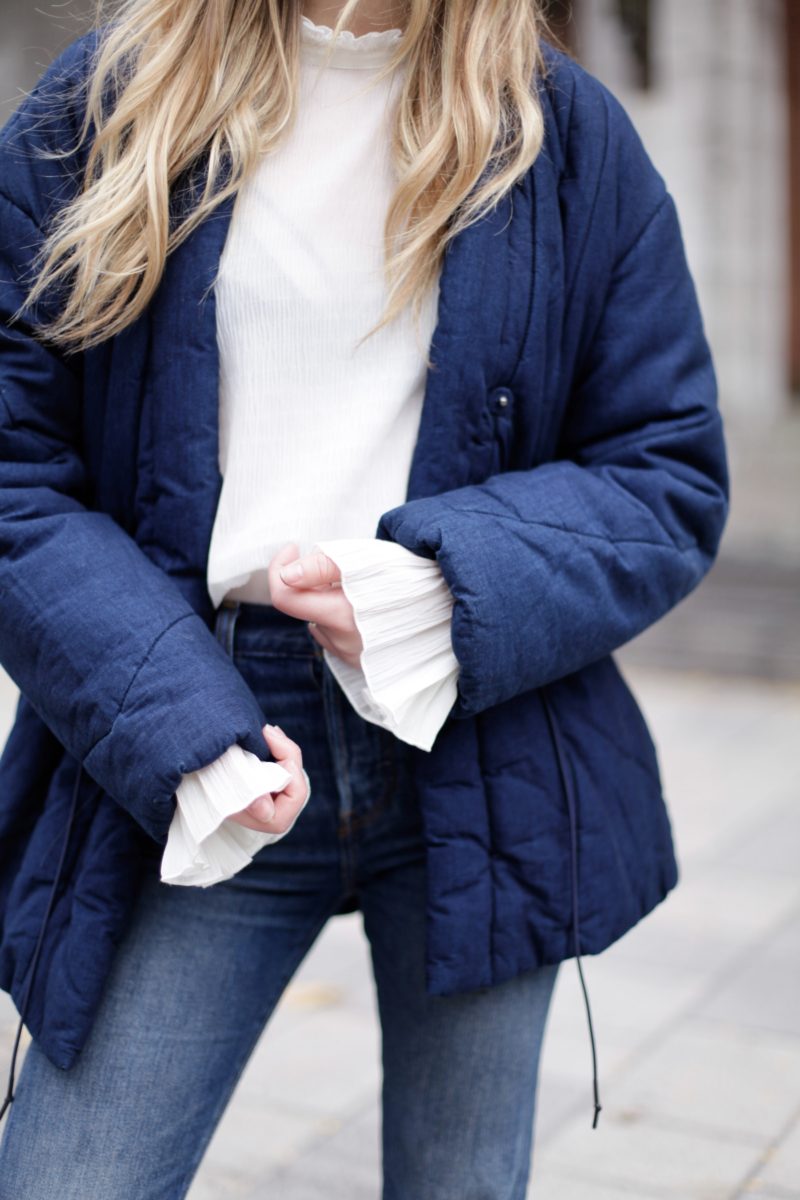 Photos taken by Gabrielle Robert