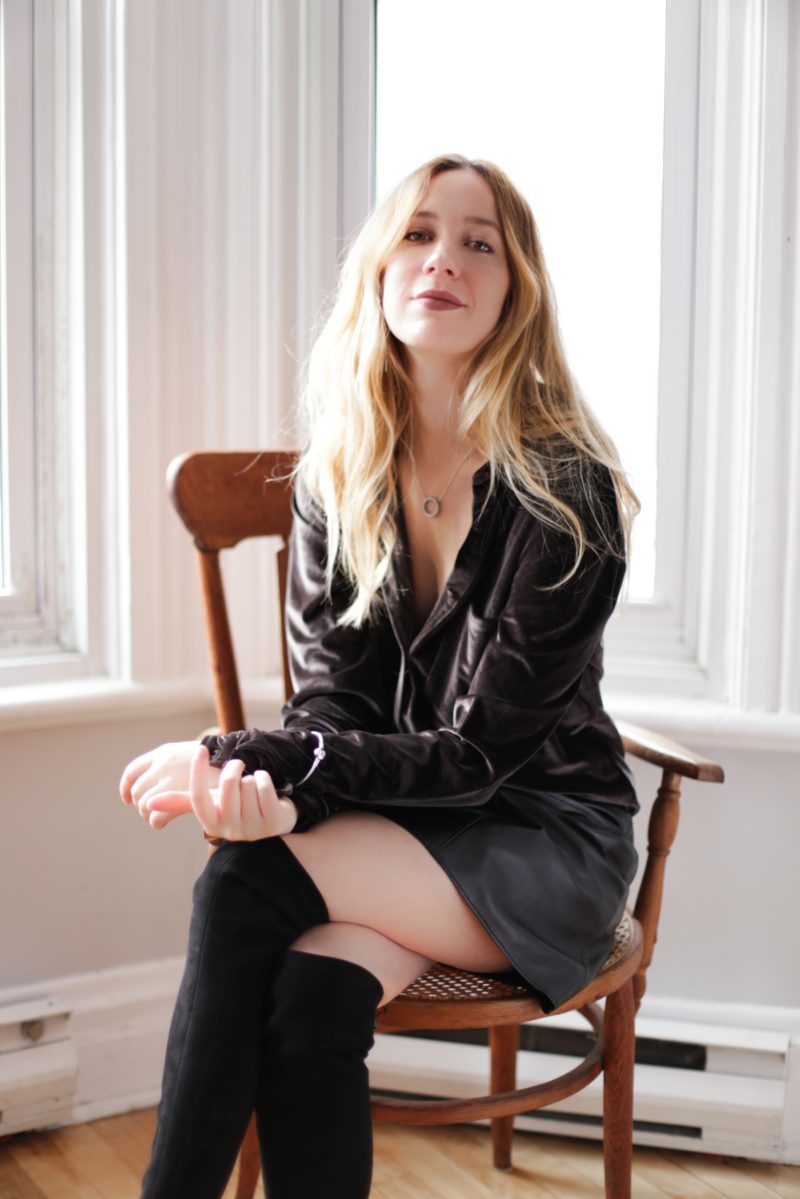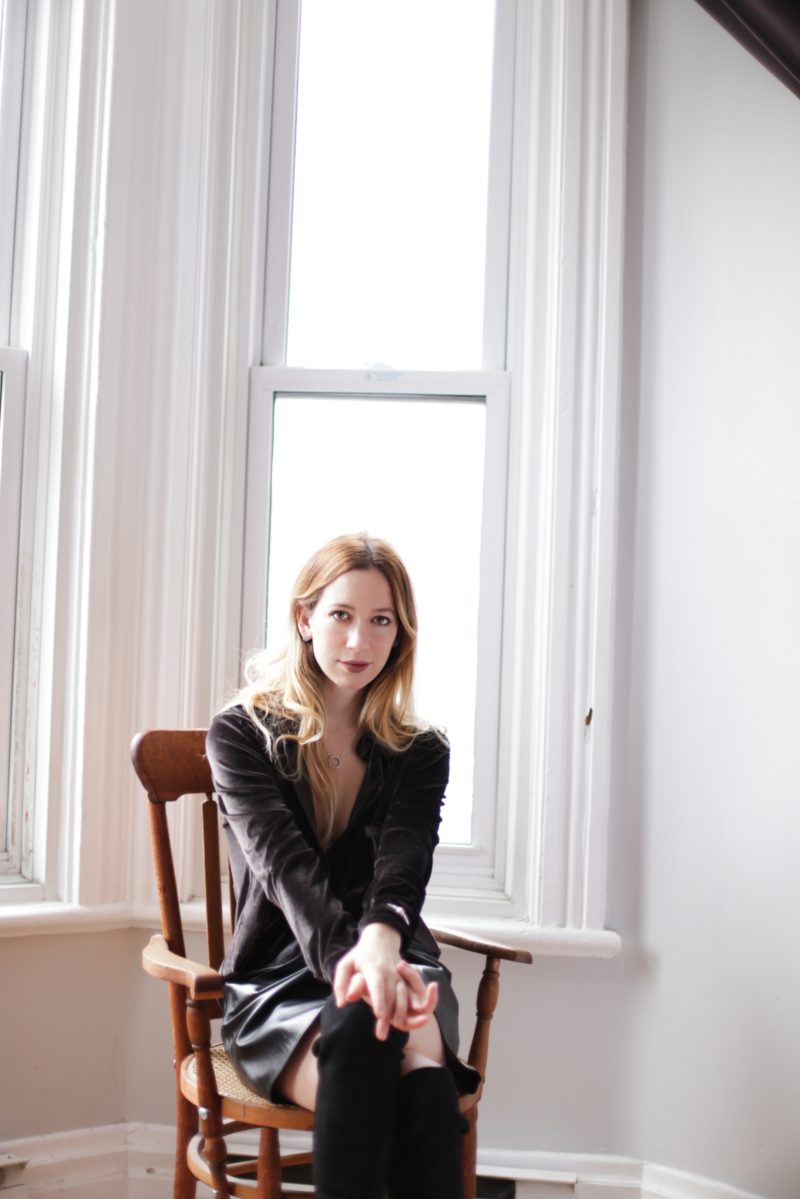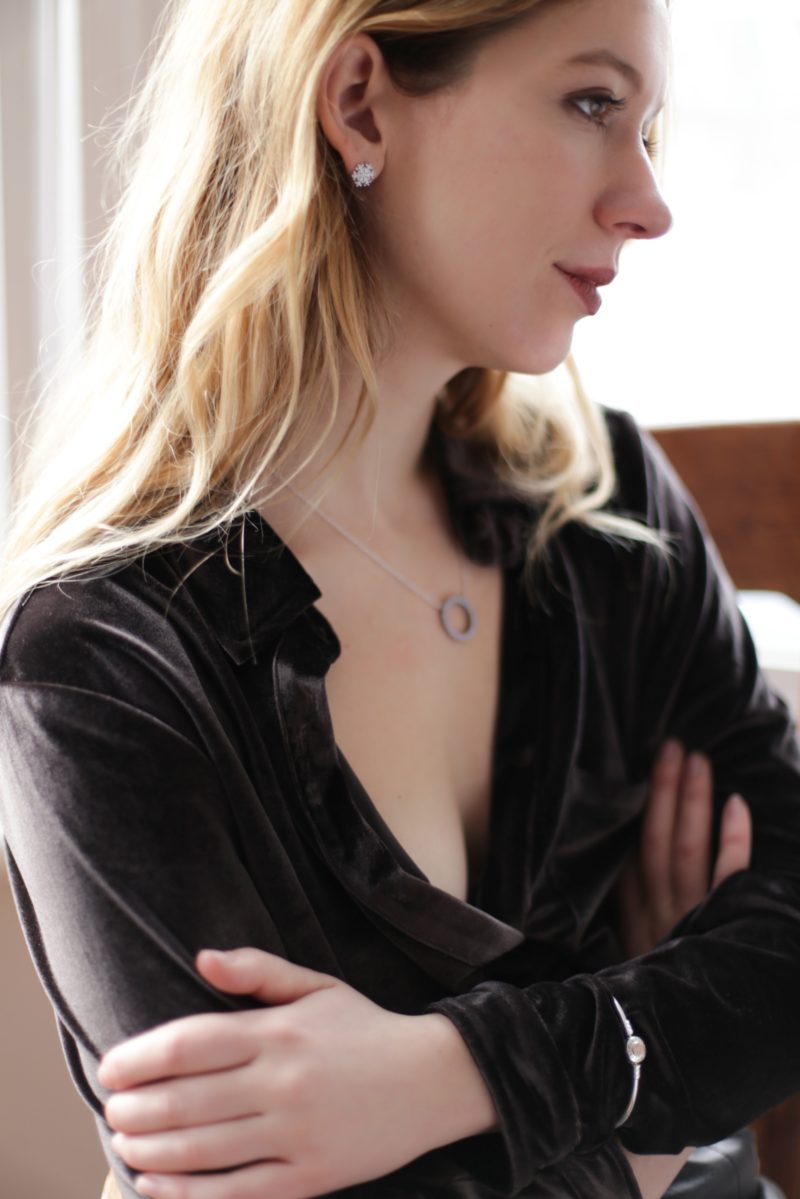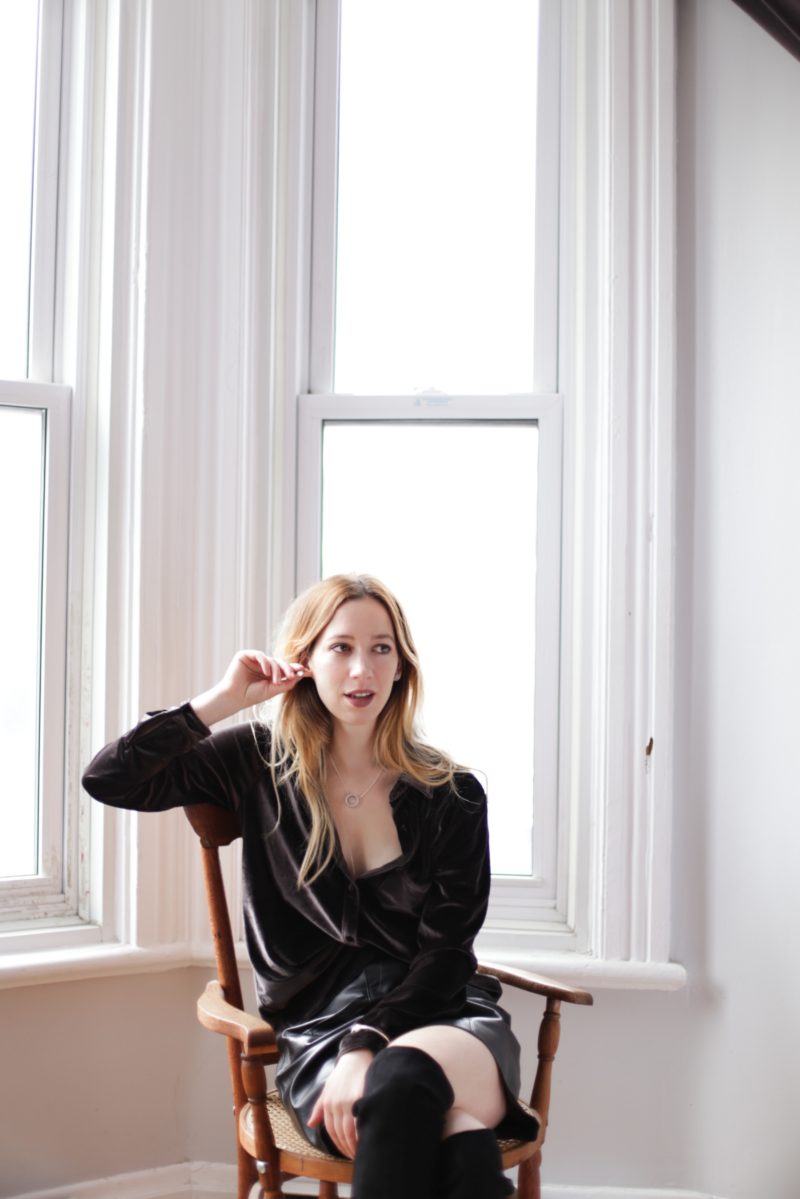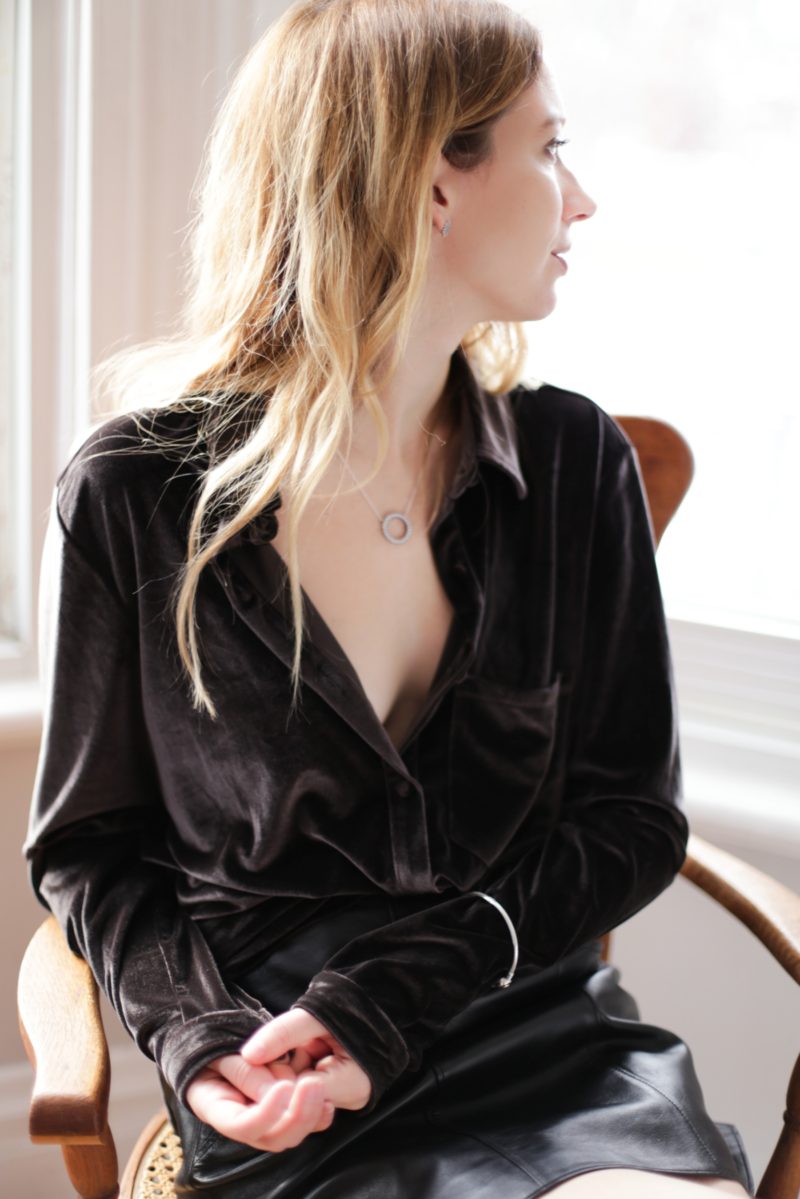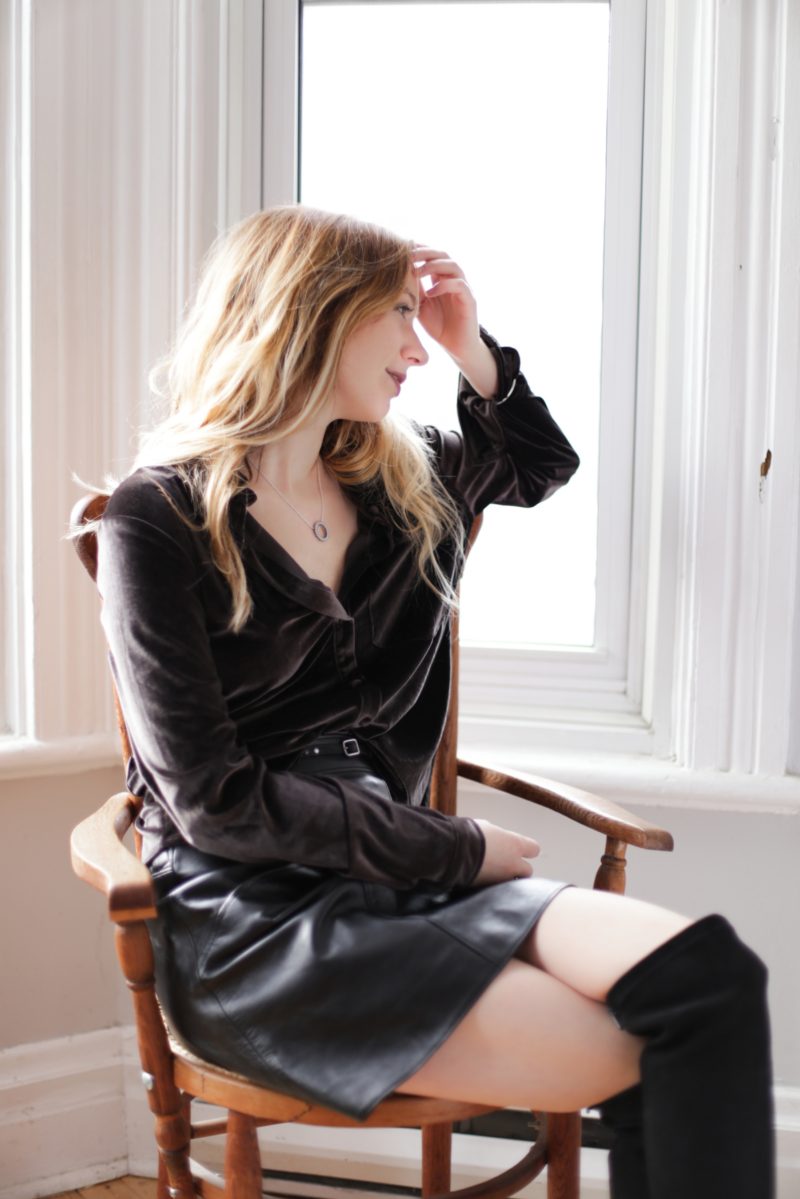 It is still a mystery why we always want to look our best during the Holidays. Is it all those bright lights and white snow, that makes us want to shine even brighter? Or just the fact that we probably see people we never see the whole year so we want to look good to the max for them to remember us like that for the whole year? I dunno, but I love it.
We've always dressed cute on Christmas Eve with my immediate family. I always was wearing something sparkly or velvet-y when I was younger and well, things don't seem to change so much.
Since I am more of a casual, relax type of girl, I opted for a velvet shirt that I tucked in a high waisted leather skirt. Nothing too fancy, but still brings the Holiday vibe I was looking for. The oversized touch makes it look a bit different, but in the right way.
I obviously not buttoned up my shirt to the top, which I usually do, so my Hearts of PANDORA necklace could stand out like it deserves to. To draw the attention on my PANDORA signature bracelet, I wore it over my shirt, which is a thing I really enjoy doing now. It's different and adds great detailing to a more casual look.
Speaking of, PANDORA charms and jewelry can really make a great Christmas gift. How do I know? Well I offered them last Christmas to my mom and my sister in law and both were super happy.
If you are offering a present to a younger girl, charms can be super fun. You can travel around the world and get a different one wherever you go, or pick a charm that represents each year that passed by and add it to your bracelet.
If you are wondering what your mother, mother in law or grand-mother would like, well it's easy. The whole winter PANDORA collection is timeless and well designed, so anything from a necklace to those snowflake earrings would make the cut, trust me.
I am wearing : PANDORA jewelry. Revolve top. Coach skirt. La Canadienne boots.
Photos: Gabrielle Robert
* Post sponsored by PANDORA but all opinions are mine