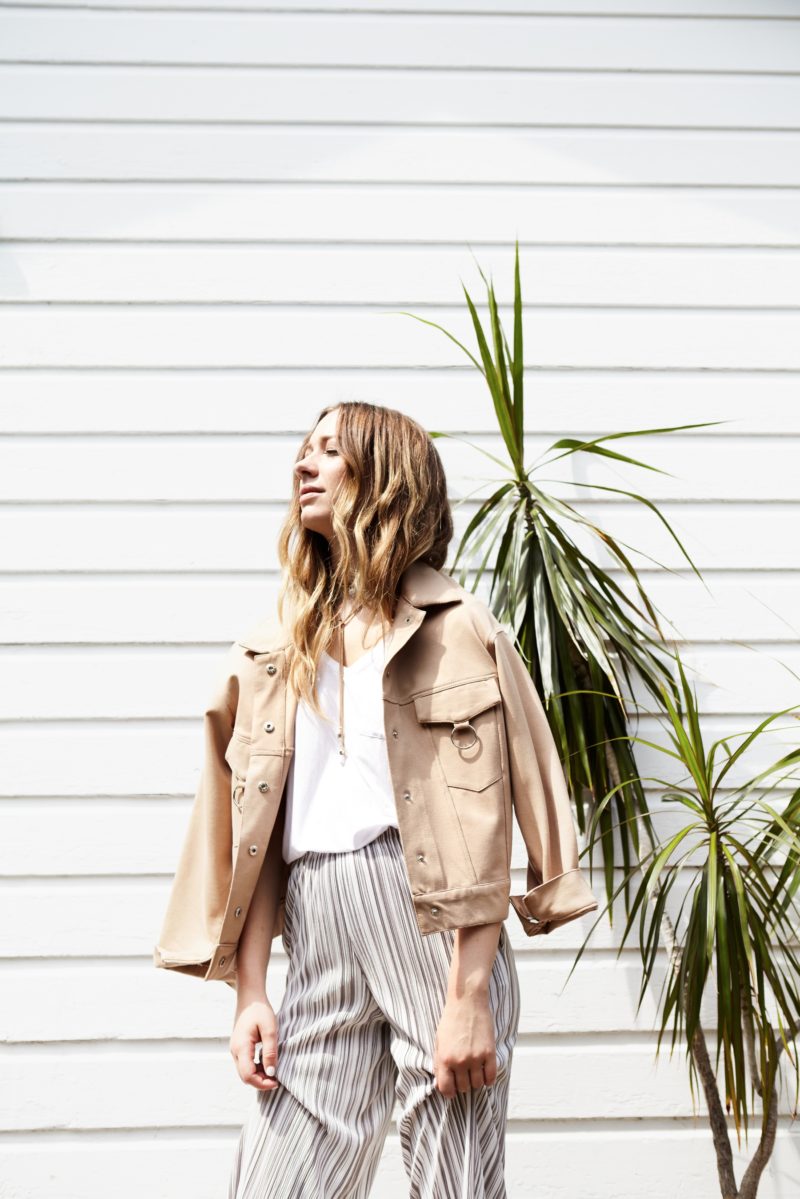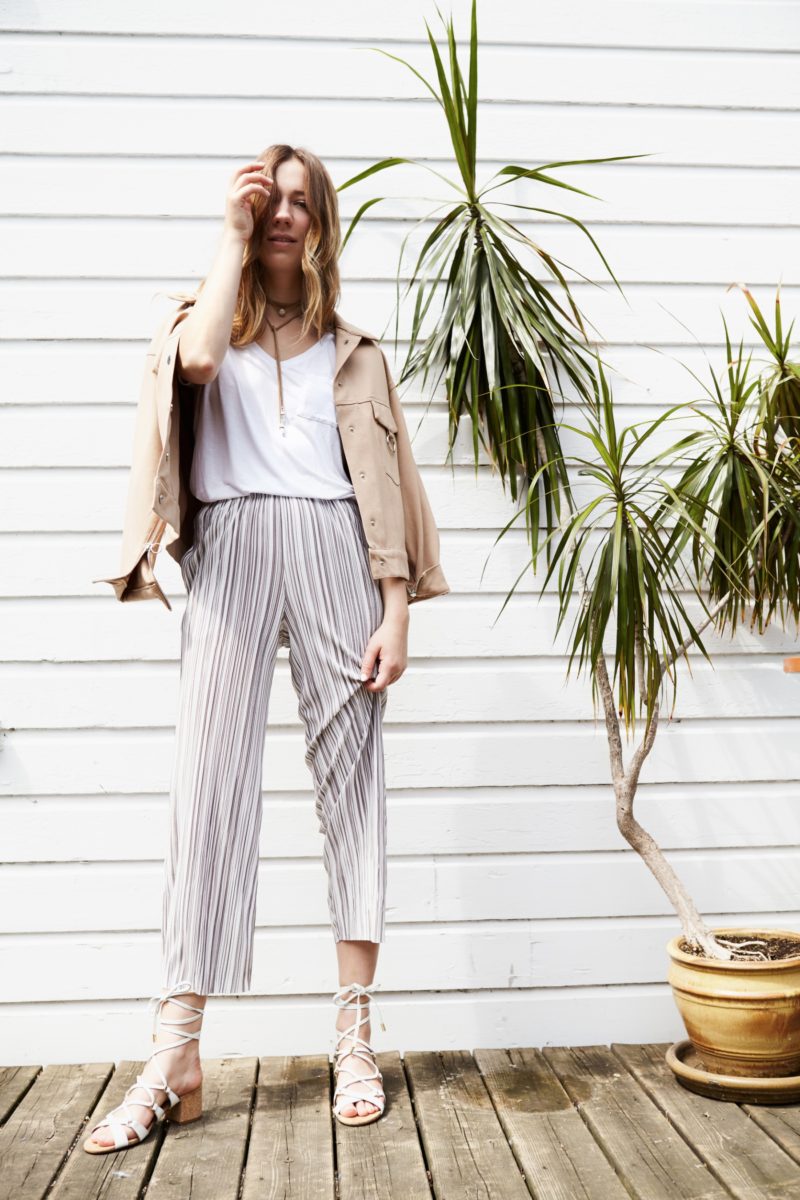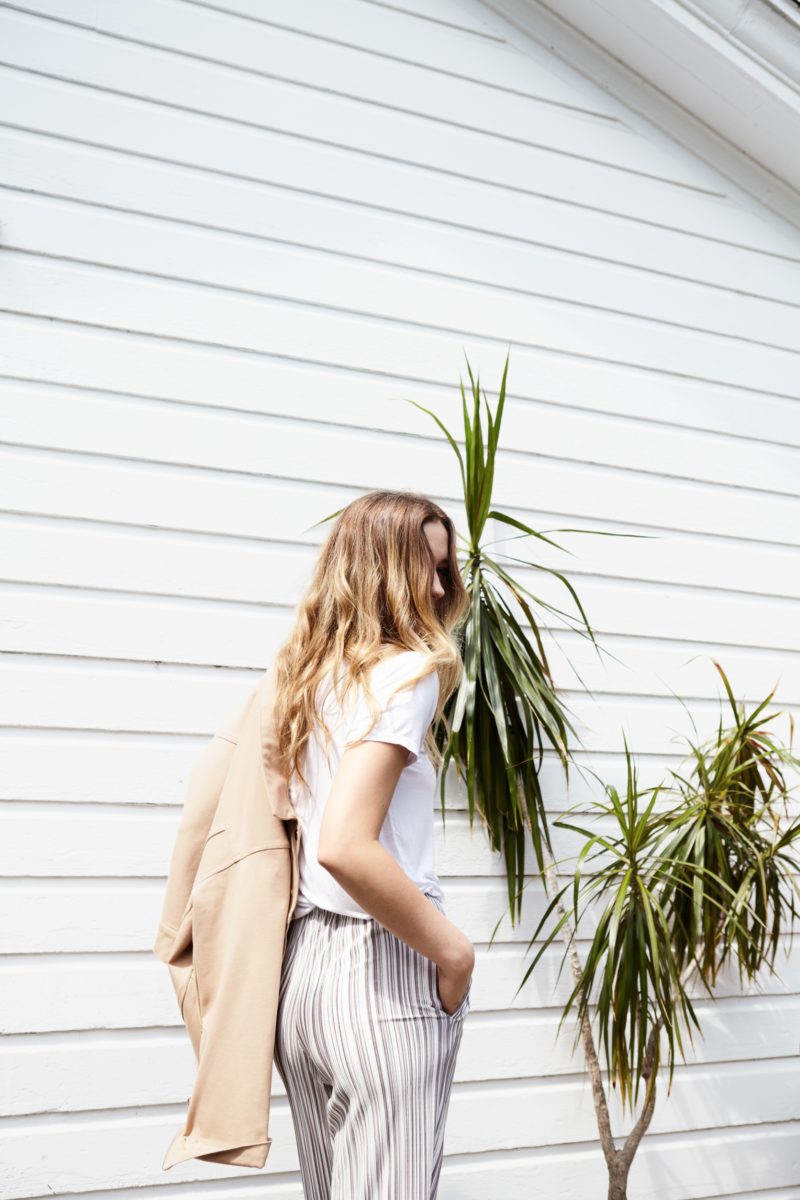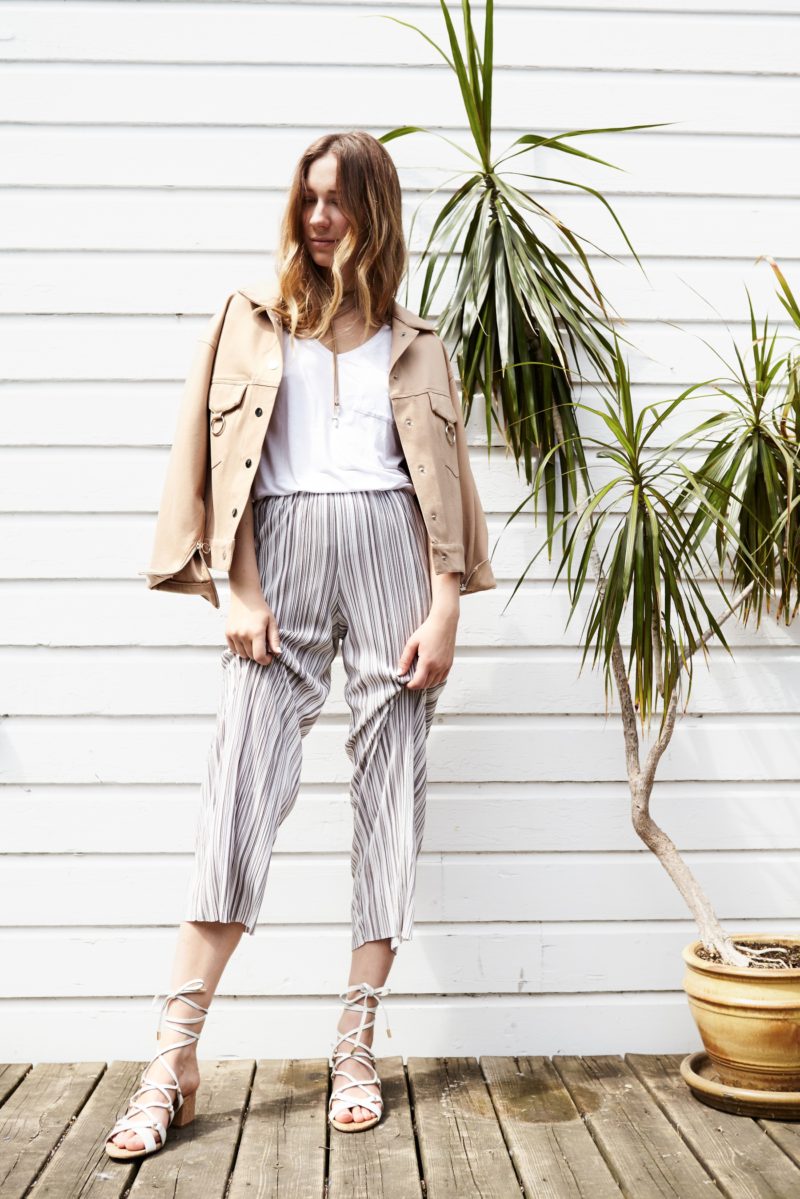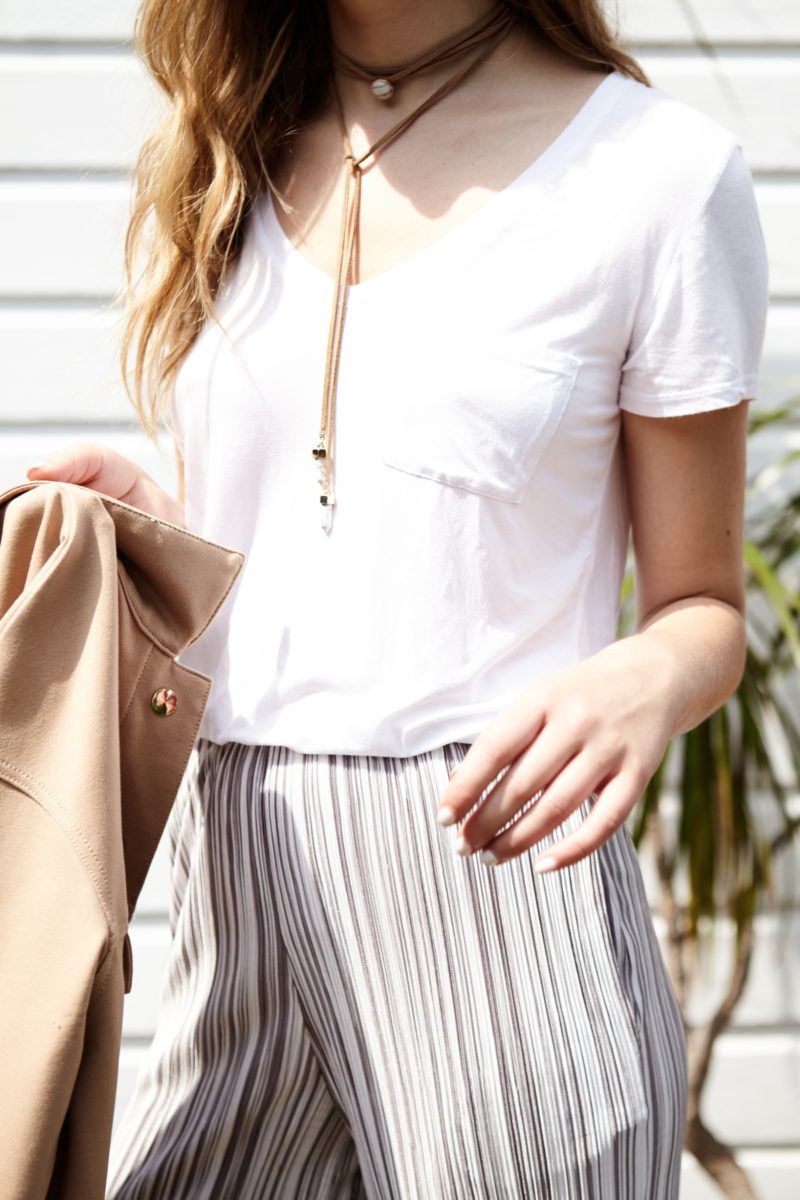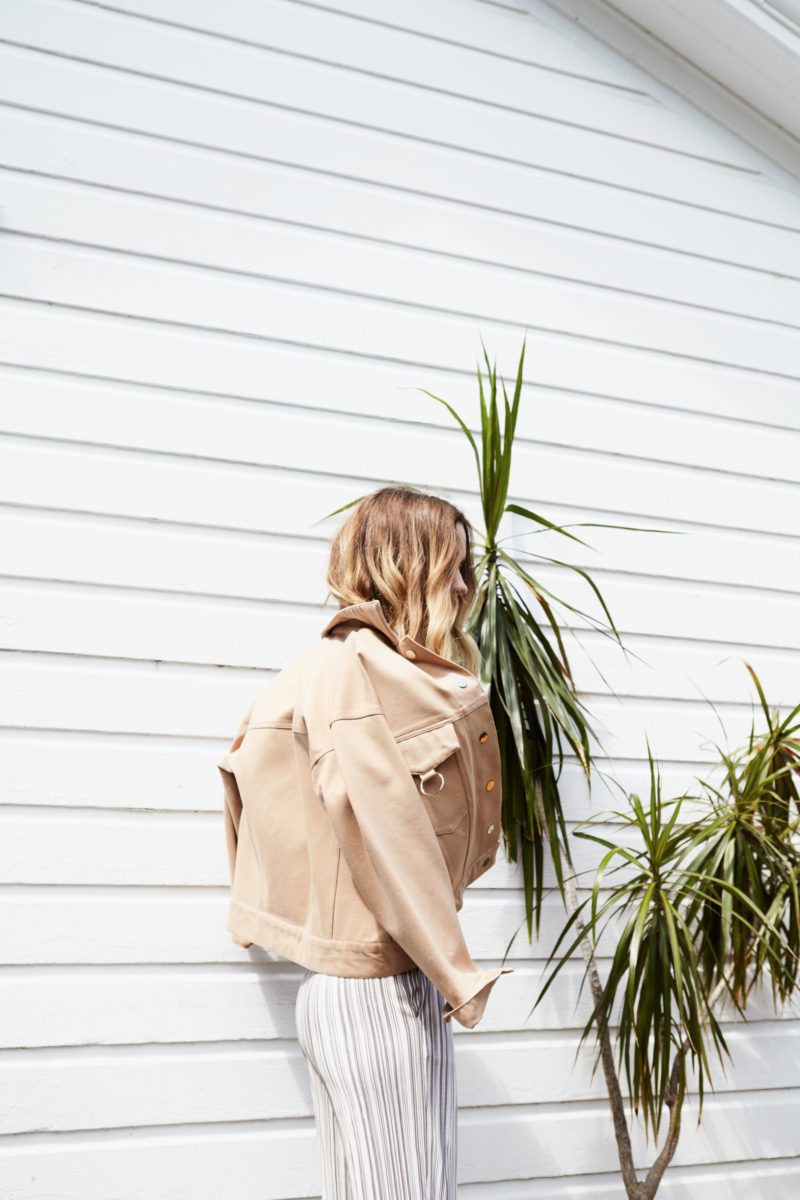 Last week really felt like summer in a tropical city. We swam, ate ice cream, wore lace-up sandals and tanned a bit (not too much, it's not good for the skin).
These pants are so light and delicate, which makes them perfect for this kind of weather. They recreate the pyjama look, without you being in an actual p-jay (goals).
Outfit details: Aldo sandals and choker. Topshop pants. Paige t-shirt. Frontrowshop jacket.
Photos: Gabrielle Robert