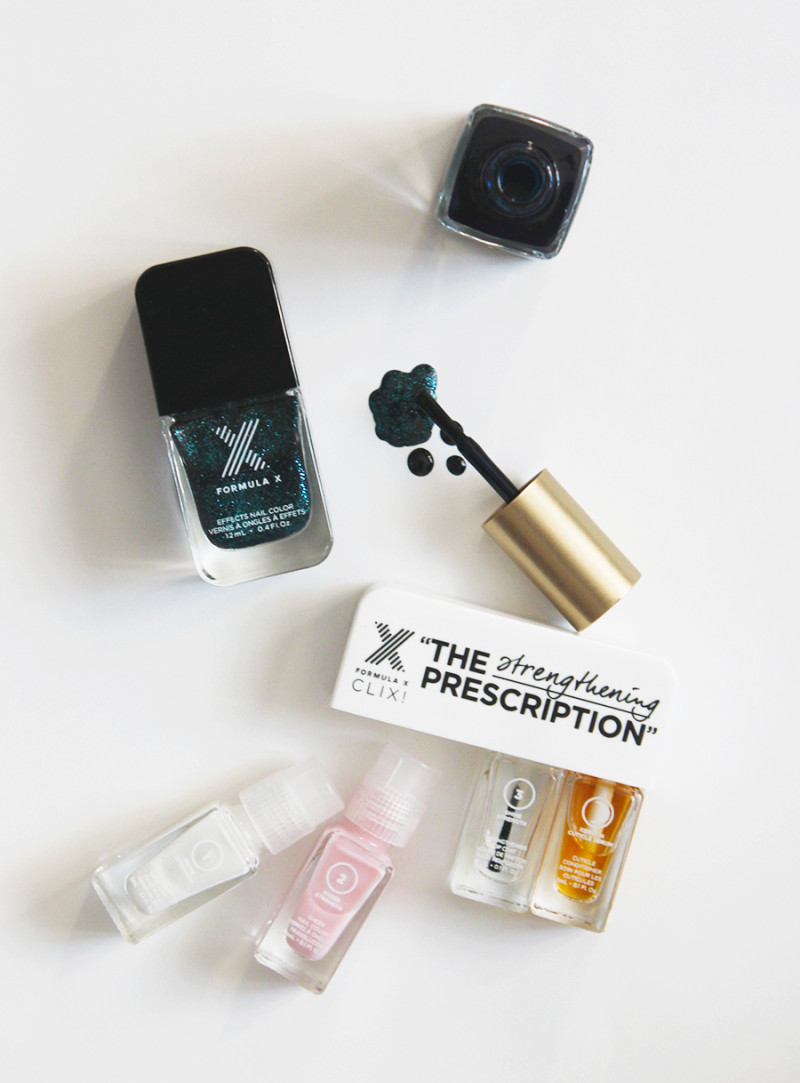 This is probably not the best manicure if you're running late for an event or your 8 am class but once a week, we still love to take time to do our nails properly (when we can, who are we kidding!?)
Step 1: Cut and file your nails like you would usually do. Apply the strengthening base coat.
Step 2: When it's dry, apply the nail color of your choice. Here we went for L'Oréal Paris nail color in After Hours. Dark blue is really a classy shade, day or night.
Step 3 & 4: You can go straight for the topcoat or go for a shiny layer of nail color. We're not huge fans of glitters but we couldn't resist this beautiful dark turquoise from Formula X Black Quartz collection.
Step 5: Overnight, you can apply the keratin cuticle serum to hydrate your nail beds. If you're looking for a natural conditioner, apply a small amount of coconut oil on them before going to bed. Your nails will be happy and hydrated!
Et voilà!
Nails products used:
Formula X Clix! « The strengthening prescription » (from Sephora)
L'Oréal Paris nail color in After Hours
Formula X Black Quartz collection in Bliss
And patience… Yes, patience. (We're not huge fans of that either)