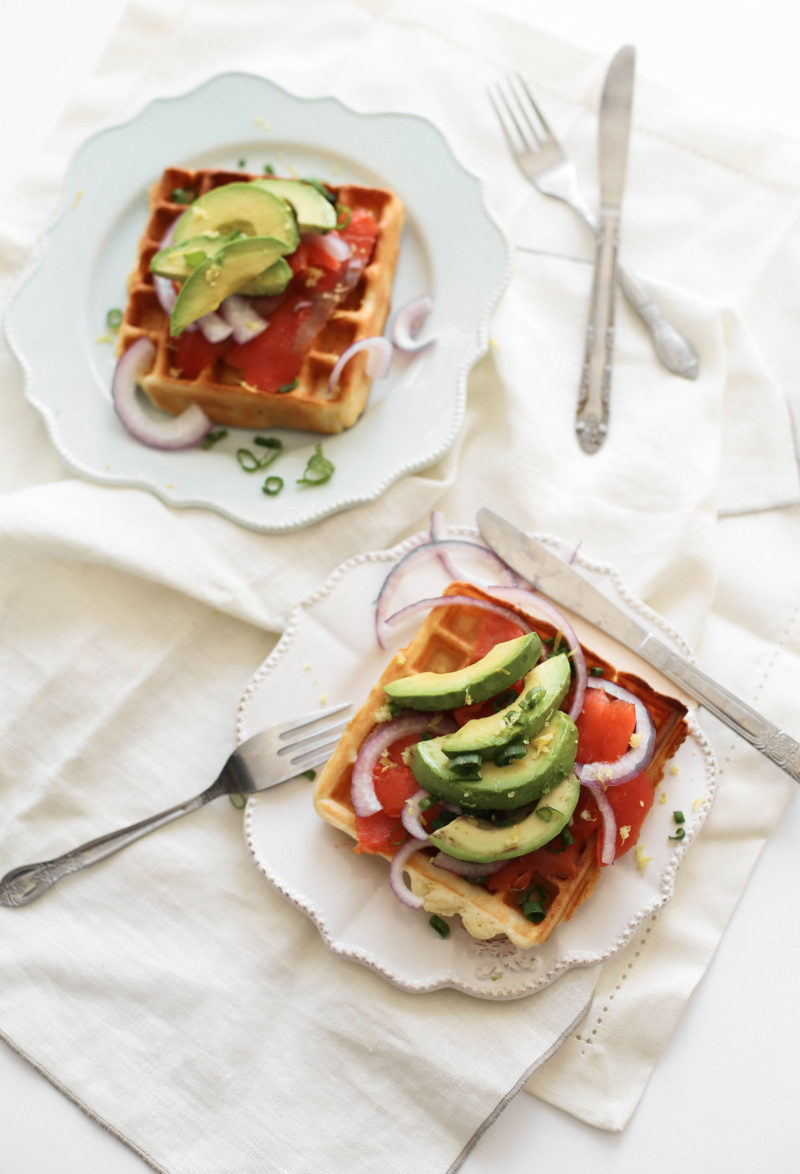 This may not come as a surprise, but avocado toasts are my favorite thing to eat, either for brunch, lunch or as a mid-day snack. Some people call me the avocado expert, as my Facebook wall is filled with avocado news, restaurant openings and ways to eat them. I feel like I've eaten so many avocado toasts that I tried every recipe ever invented. With strawberries, feta cheese, chili peppers, fried egg, poached egg, cucumbers, name it, I've ate them all. It was time for a serious avo update.
I've always wanted to create an updated version of the iconic toast, but didn't know where to start. I knew that I needed to replace the bread with something more fun, exciting. The answer was clear: waffles.
I recently got an amazing waffle maker from the brand All-Clad and thought it would be such a great way to try it for the first time. Forget your usual berries and banana topped waffles- I wanted to cook something more fun.

Surprisingly, my first waffles were so flawless I couldn't even believe it myself. I thought it has to be like the first time you make pancakes, the first one always looks weird and no one wants it. The instructions of the waffle maker were so clear that I nailed my very-first homemade waffle. I felt super good knowing I can create my own waffles and that they look as good as the one you buy at your local patisserie. I topped mine with avocados and smoked salmon and they were so so good.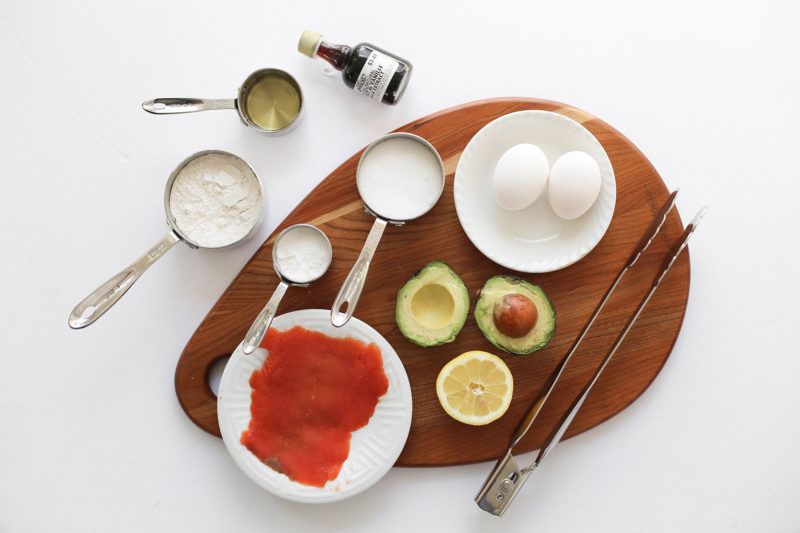 Want to try these yourself? Here is the full recipe.
Waffles:
2 eggs
2 cups flour
1 3/4 cups of milk
1/2 cup vegetable oil
1 tablespoon white sugar
4 tablespoon baking powder
1/2 tablespoon vanilla extract
Topping:
Smoked Salmon
Chopped red onion
Sliced avocados
Chopped Chives
Lemon Zest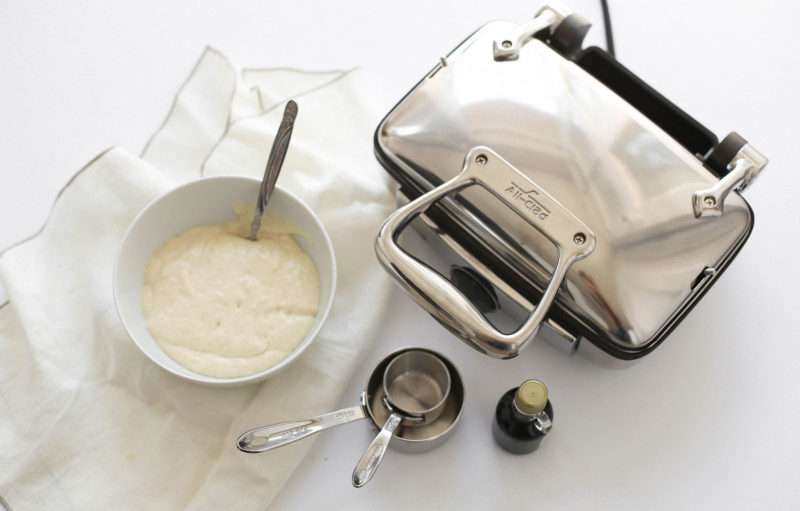 Start by pre-heating your waffle maker. The All-Clad one takes about 5 minutes.
Mix all the waffle ingredients in a large bowl. Start with the eggs, then follow with the flour and the rest of the ingredients. Make sure there is no crumbs in your paste. Let it sit for a few minutes.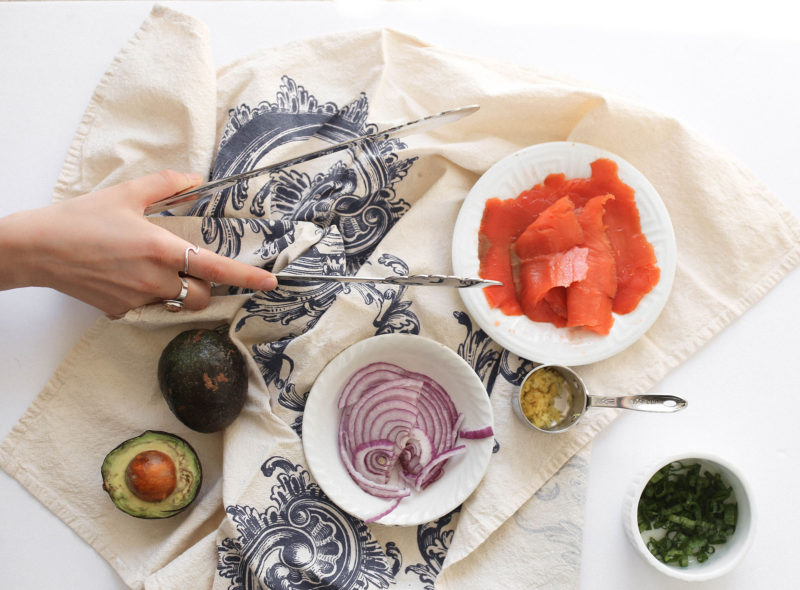 Prepare your toppings by slicing the red onions and the chives.
Cook your waffles in the waffle maker. It takes about 3 minutes for them to get ready. The All-Clad one makes your choose the temperature you want to cook your waffles, from 1 to 7. I opted for 5 and thought they were just perfect. If you want them a bit more soft, opt for a lower number such as 3 or 4.
Top your waffles with the smoked salmon, onions, chives, lemon zest and avocados. Finish by adding lemon juice on your master piece and then serve!
I would absolutely LOVE to know if you guys try this recipe. If you do, tag me and make sure to add #BreakfastwithAllClad so I can stalk you :)
Bon appétit!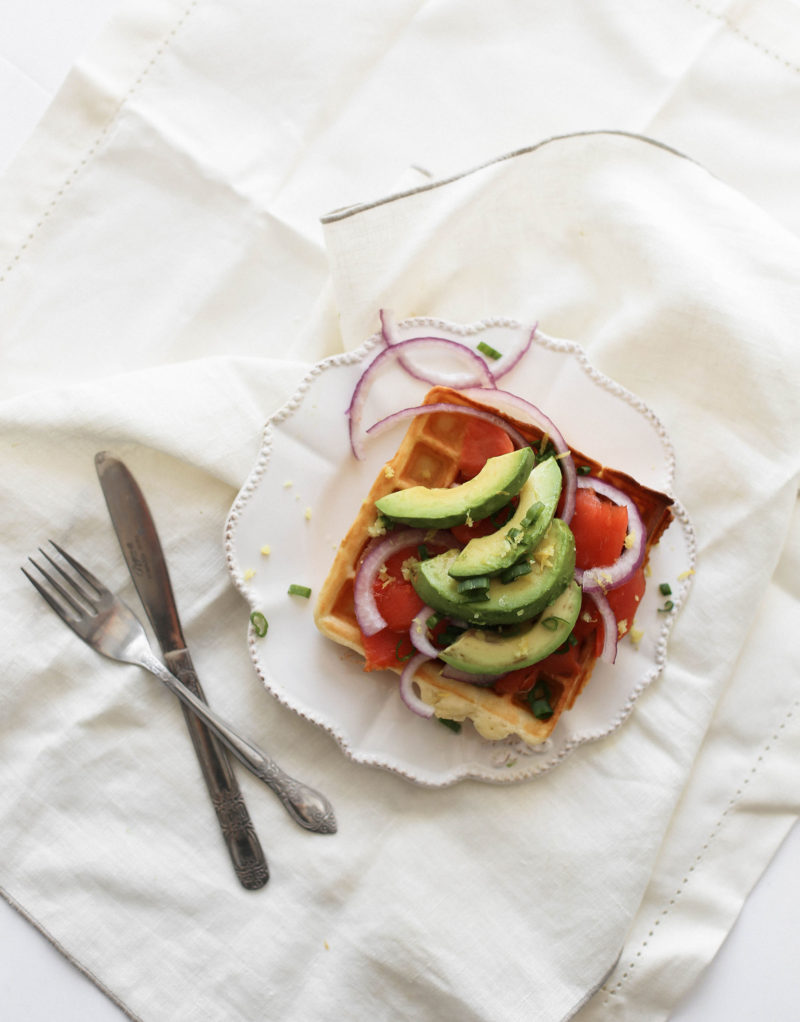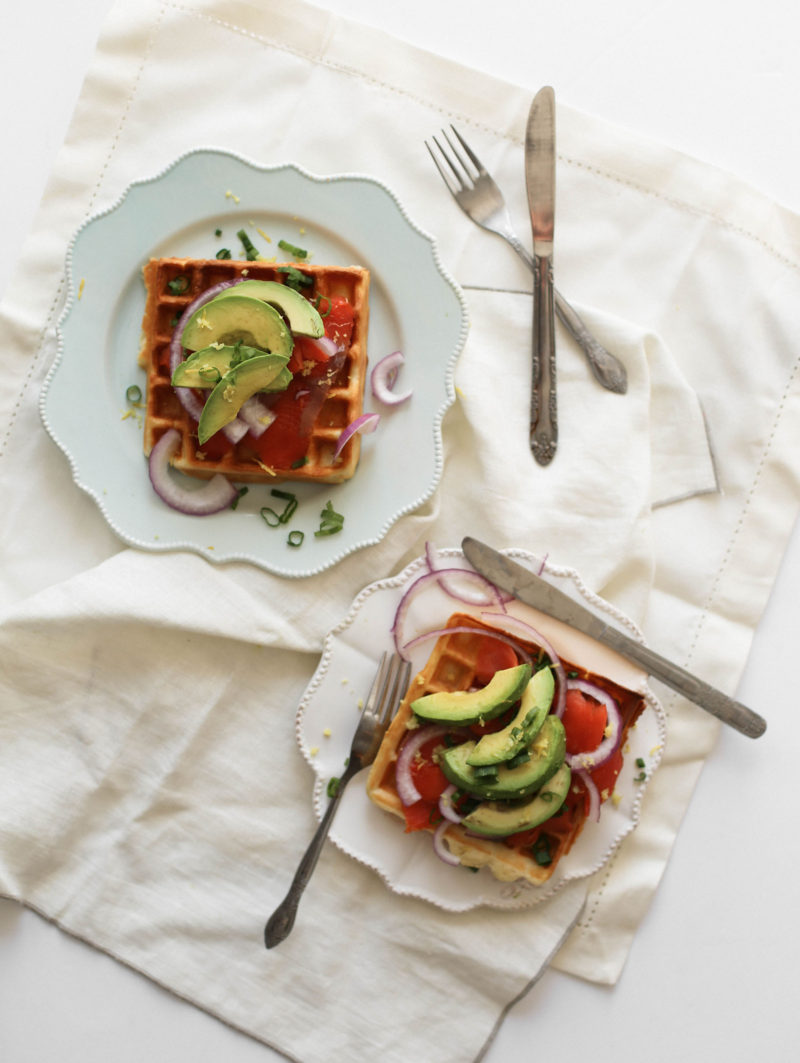 *This post was sponsored by All-Clad but I did make this recipe and opinions are all mine.