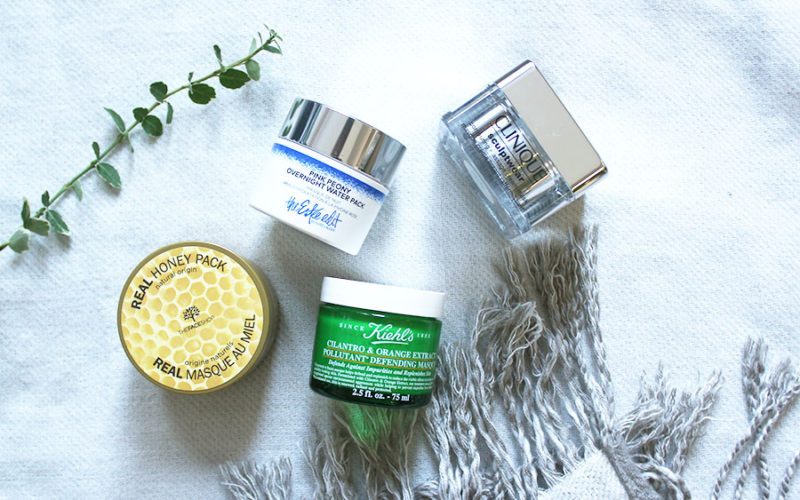 Have you heard about multimasking? Lately, we have been overwhelmed with beauty brands coming up with masks inspired by nature and extra special ingredients. As we only have one face to try everything, we also have our own concerns and skin combination (and so little time). So this is why multimasking changes everything.
How to: simply separate your face in different sections and focus on its main concern you want to correct. Dry cheeks? Dark circles? Oily T-zone?
Anything can be used here – plus it's extra time saved during the week.
You can apply your masks with a brush to be really precise (or just super artsy)
Dry: hydrating mask, anti-pollution mask and of course overnight masks to prevent impurities and dryness. Anything with fruit extract, aloe vera, milk and oil based or cream based masks are recommended.
Dull : brightening or radiance mask. Honey, turmeric and rose water are really soothing and will give you this instant glow!
Acne-prone and oily skin: anything mask with clay or charcoal to absorb extra sebum and those little embarrassing blackheads
Anti-aging: firmness and lifting mask
Eye area: for around the eyes, make sure you use a specific mask for this area. As the skin is super thin there, this area is really sensitive!
Here are a few products we have tried and we were super satisfied with the results!
The FaceShop – Real Honey Pack: Moisture and radiance
Clinique – Sculptwear : contouring massage cream mask for anti-aging
Kiehl's – Cilantro and orange extract pollutant defending masque: for full hydration and to prevent damages
The Estée Edit – Pink peony overnight water pack : Overnight mask… Just like a glass of water for your face.