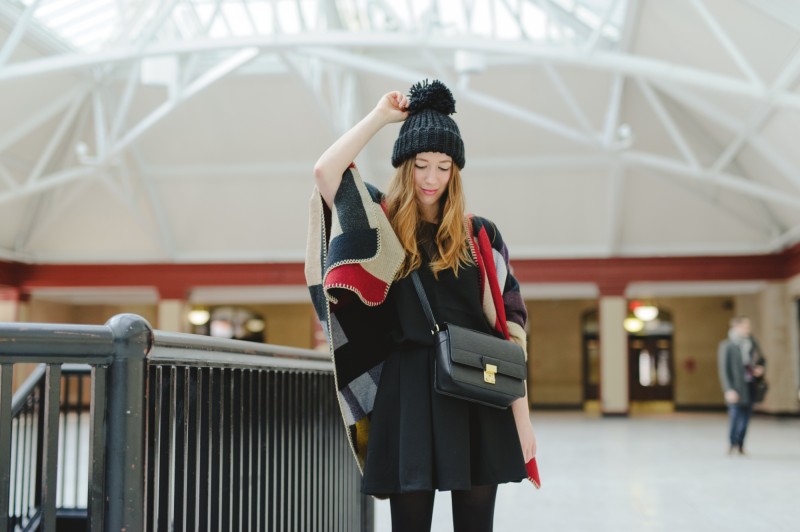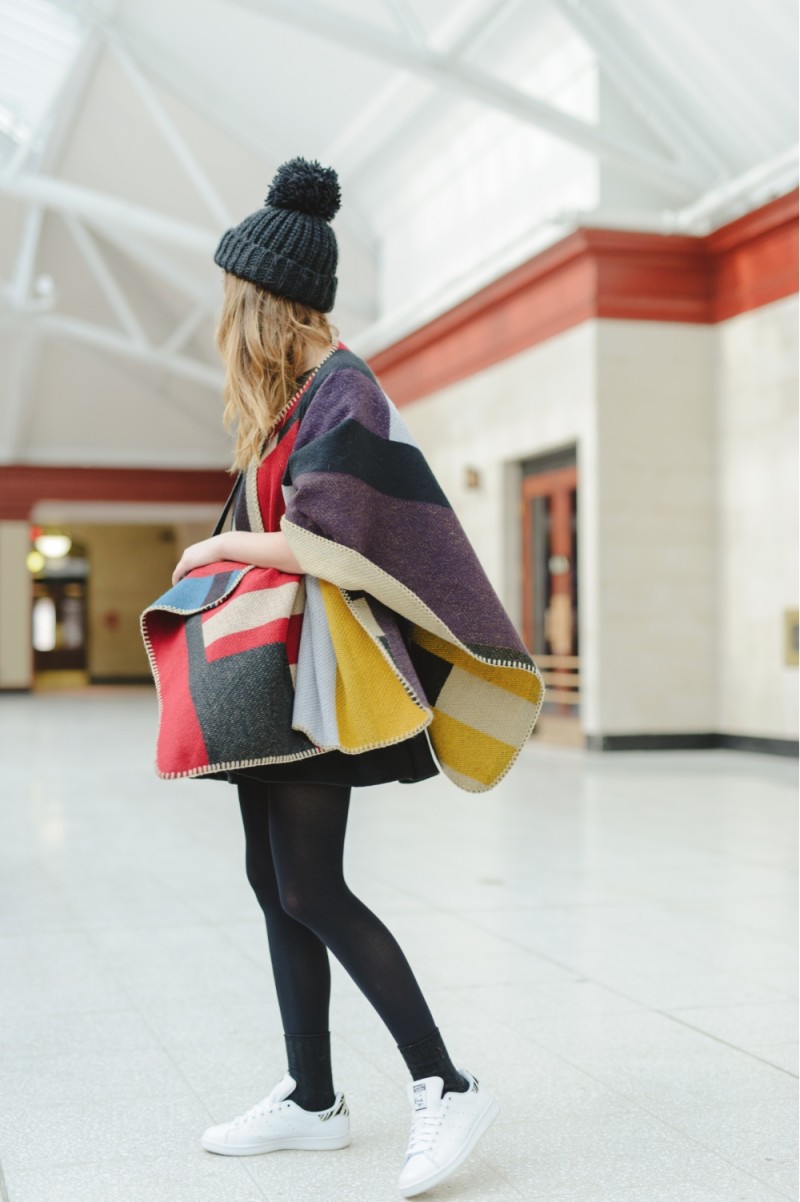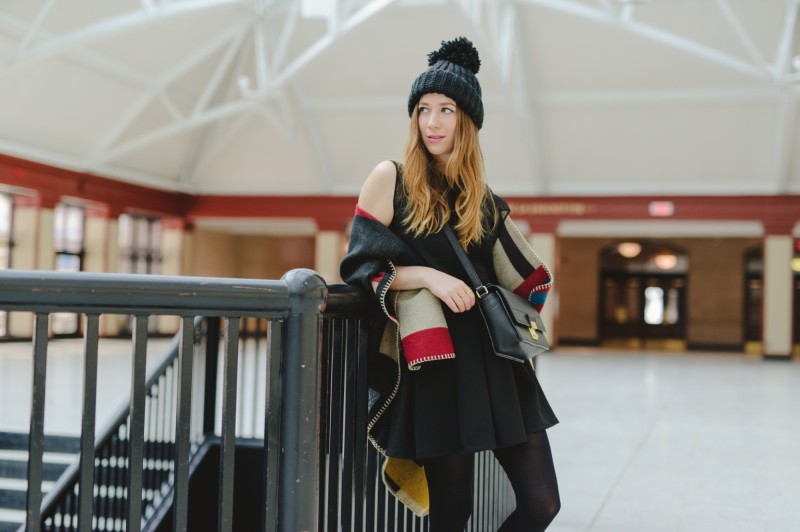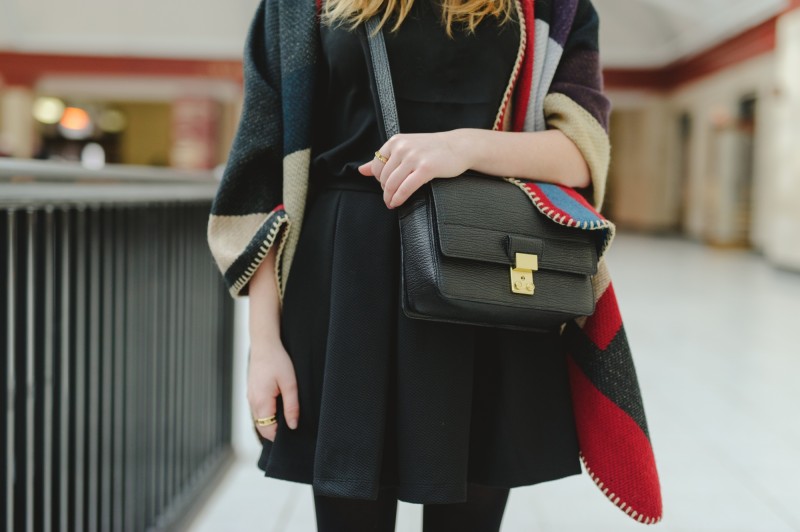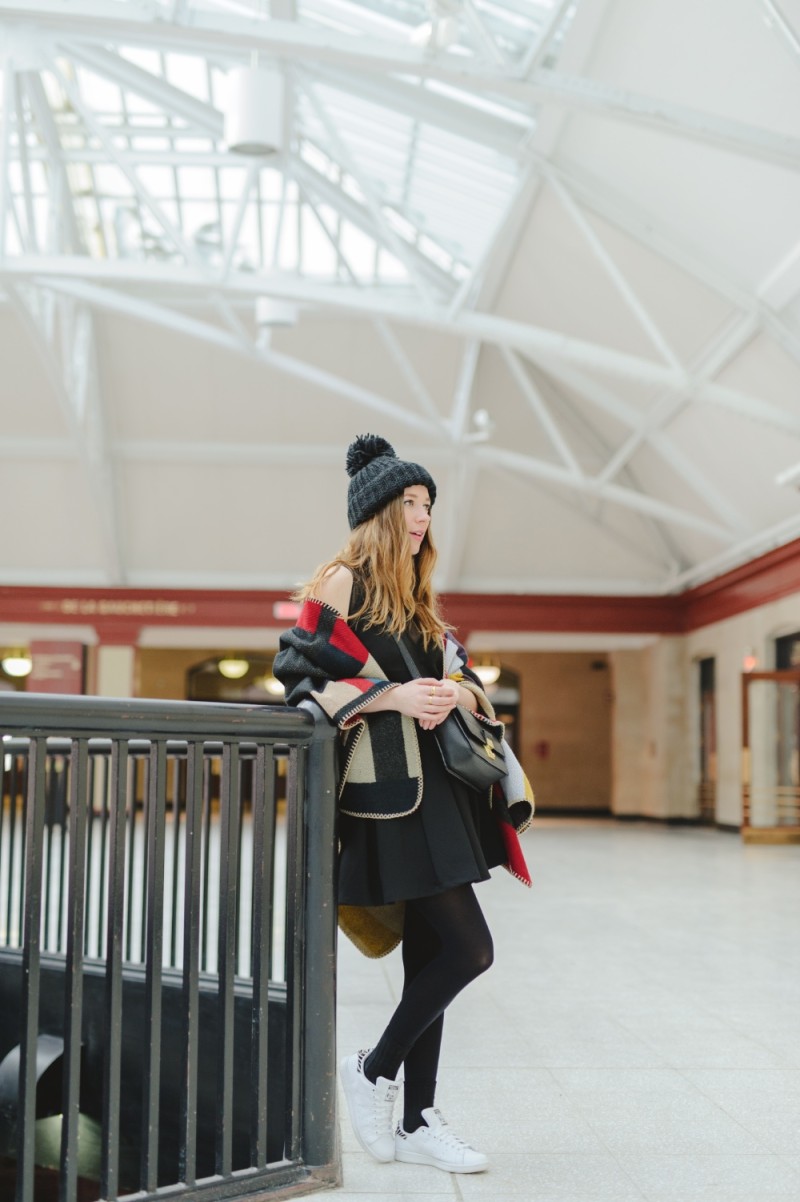 A poncho is quite the perfect item, if you think about it. Large, easy for layering, colourful, warm, it is like a huge blanket that you can wear without anyone judging you. This one is from Dynamite and is quite comfy, I must admit (and available at a much reasonable price). I layered it with an all black outfit, since the poncho had already loads of colours in it.
Another outfit in collab with Dynamite is coming this week, so stay tuned for more. Also, these great pictures were taken by Emilie Iggiotti, you know, the same amazing girl that photographed this outfit.
Outfit details: Poncho, skirt and top from Dynamite.
Photos: Emilie Iggiotti