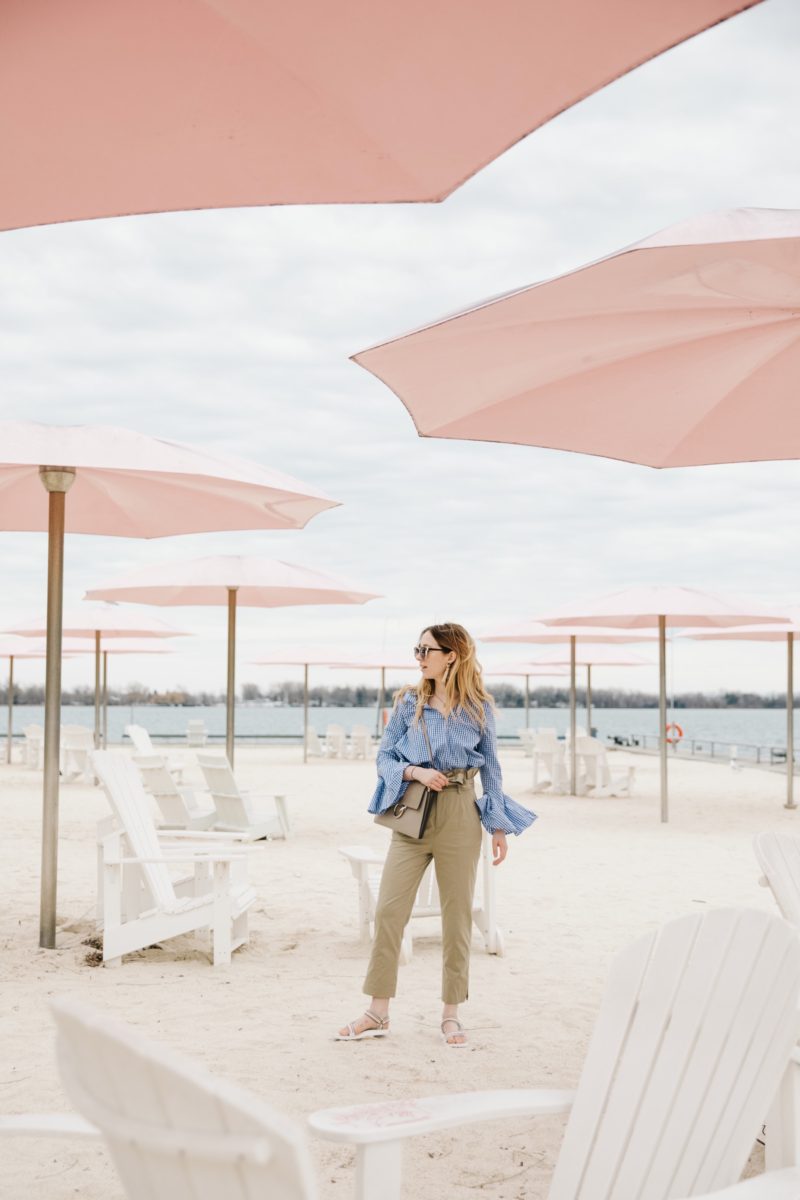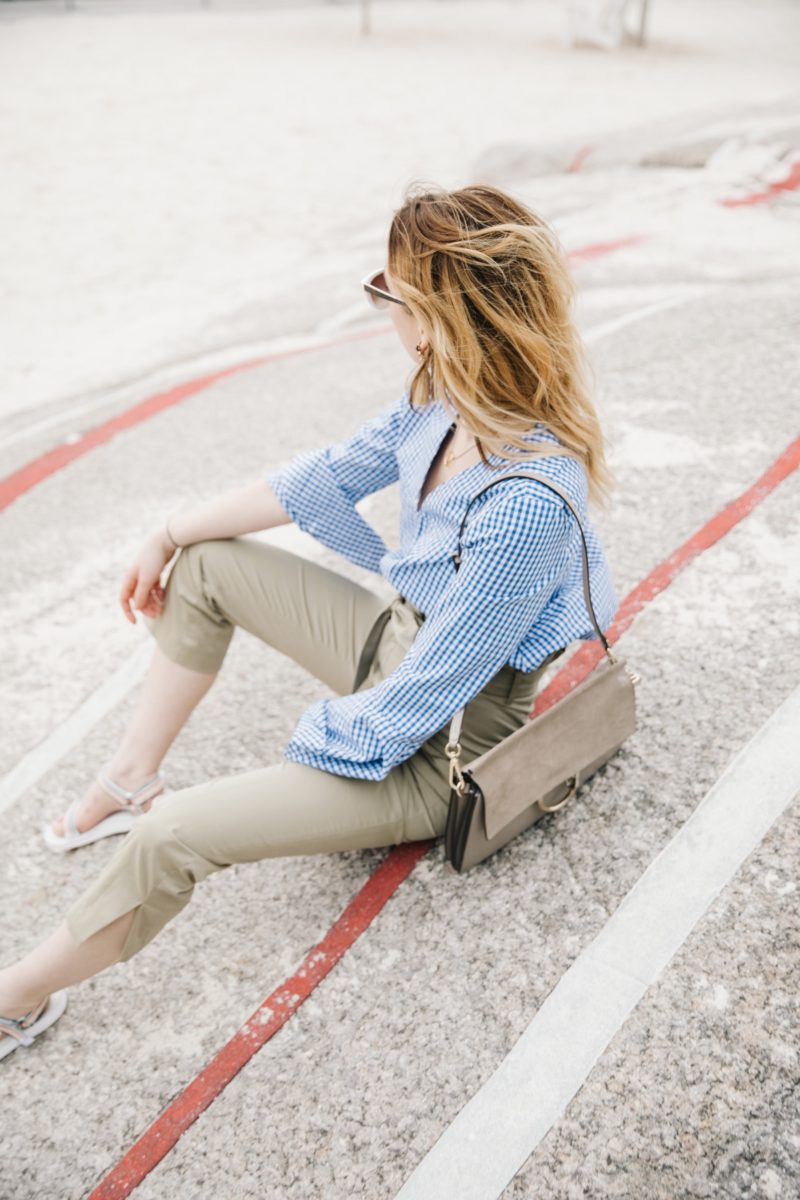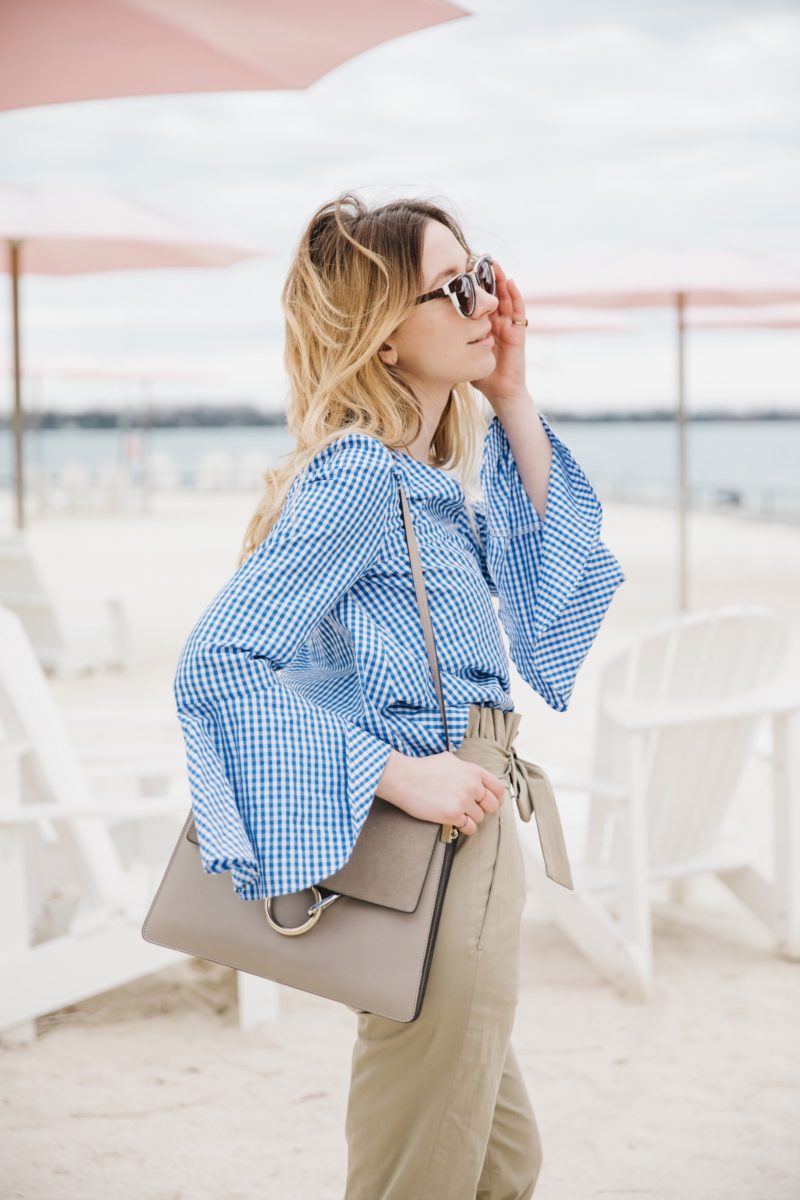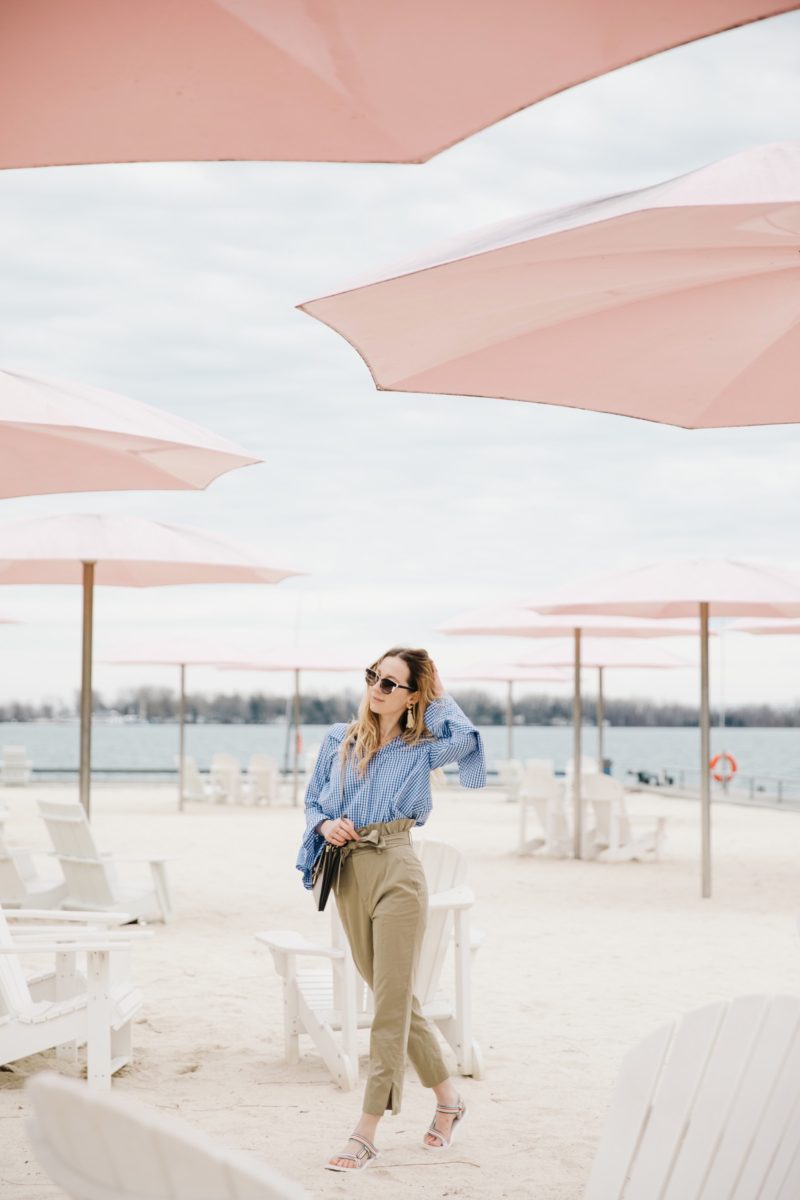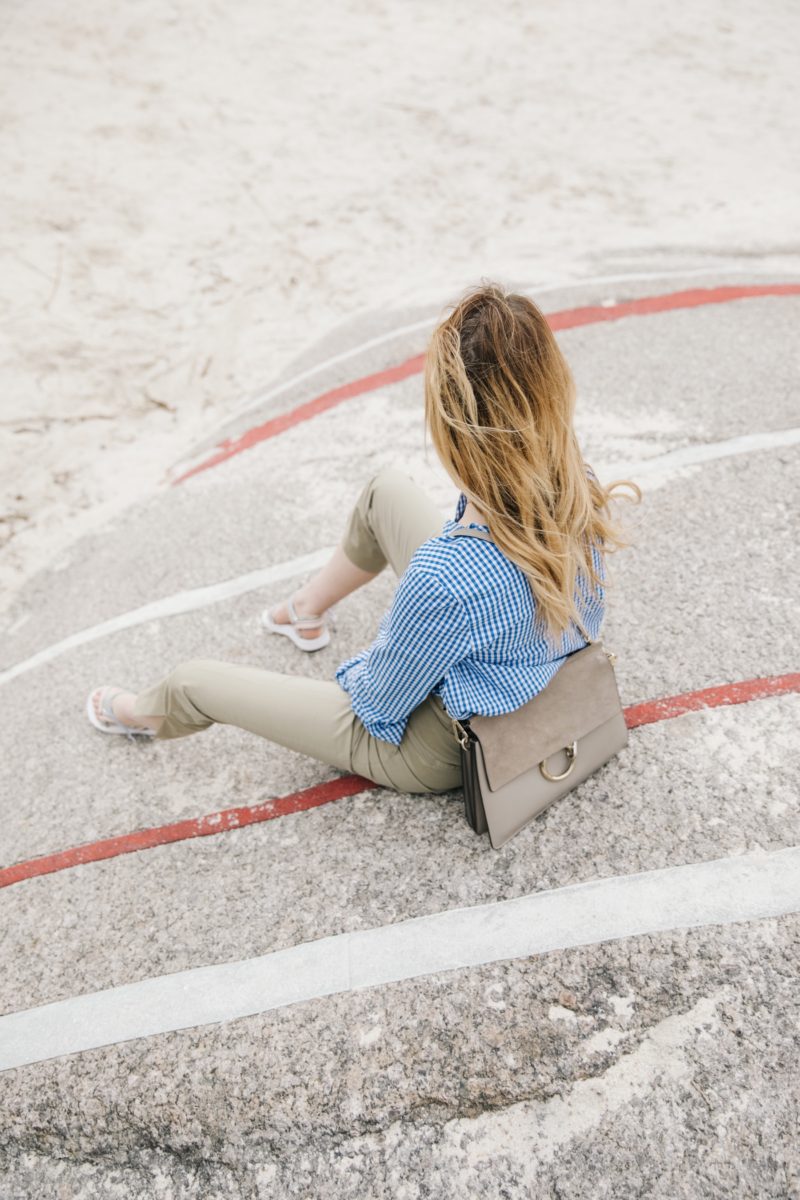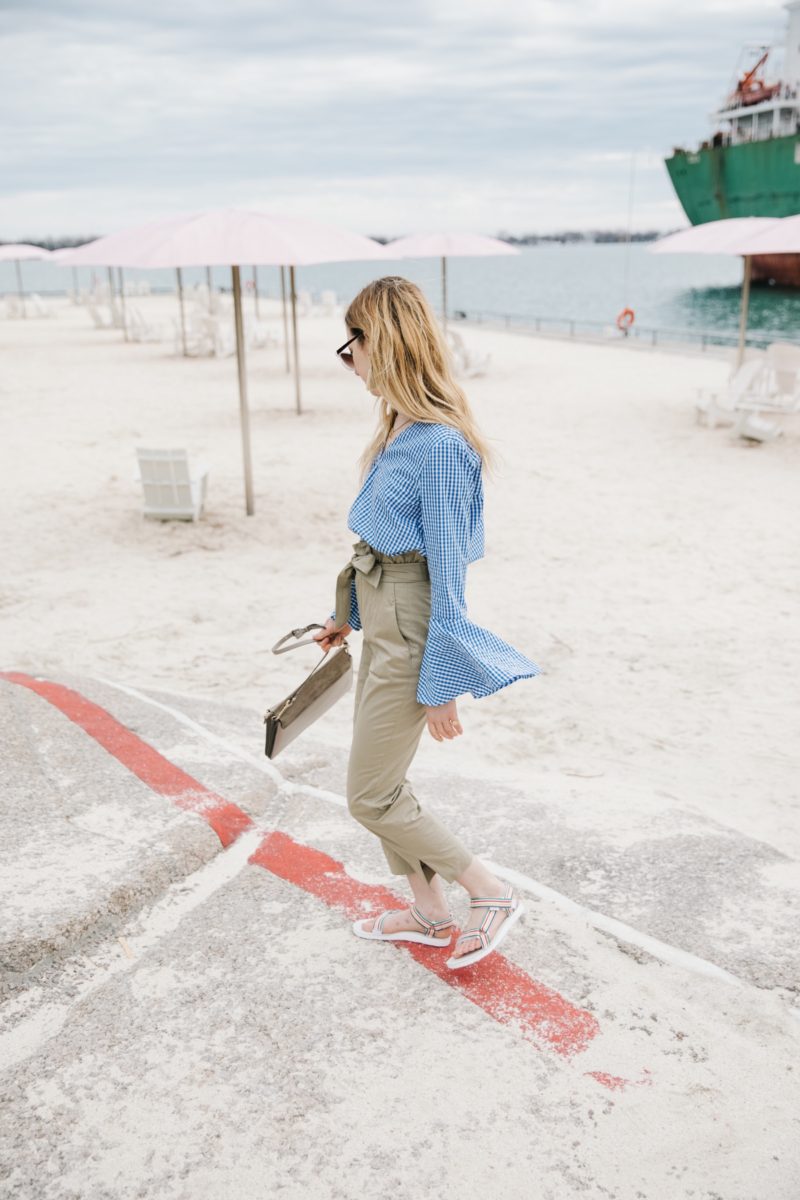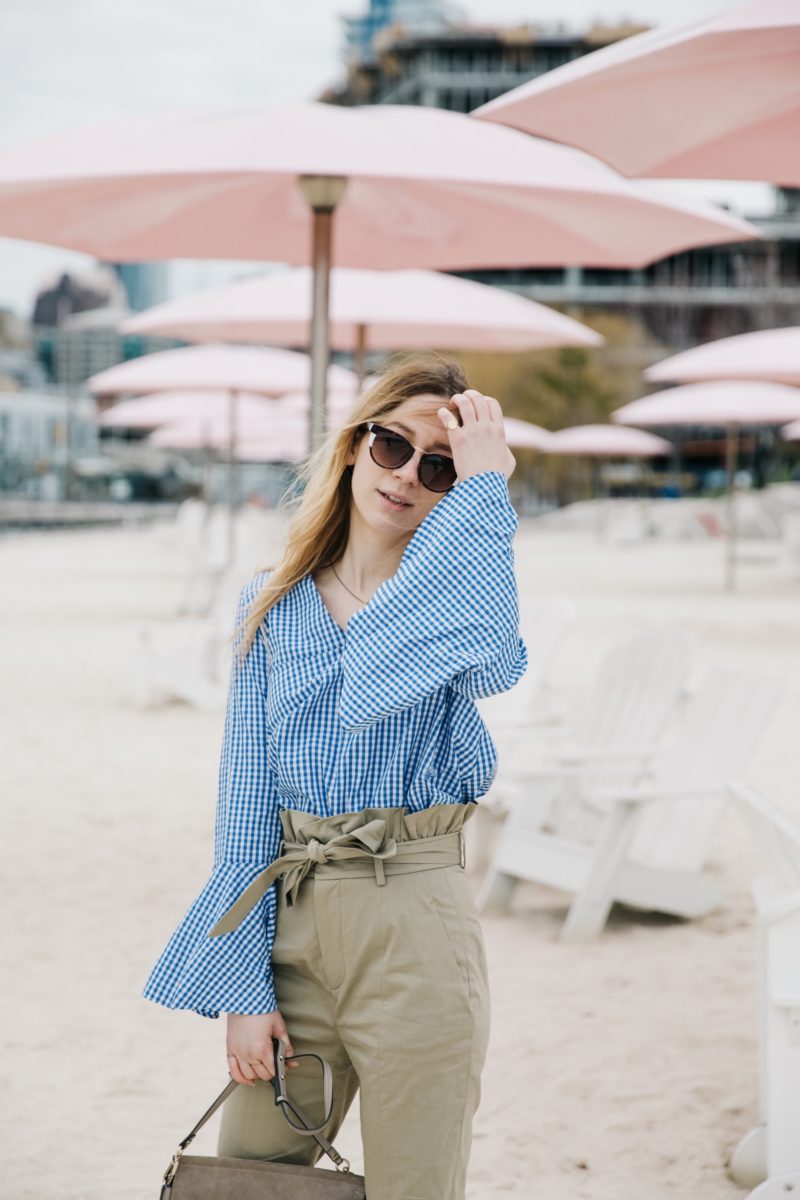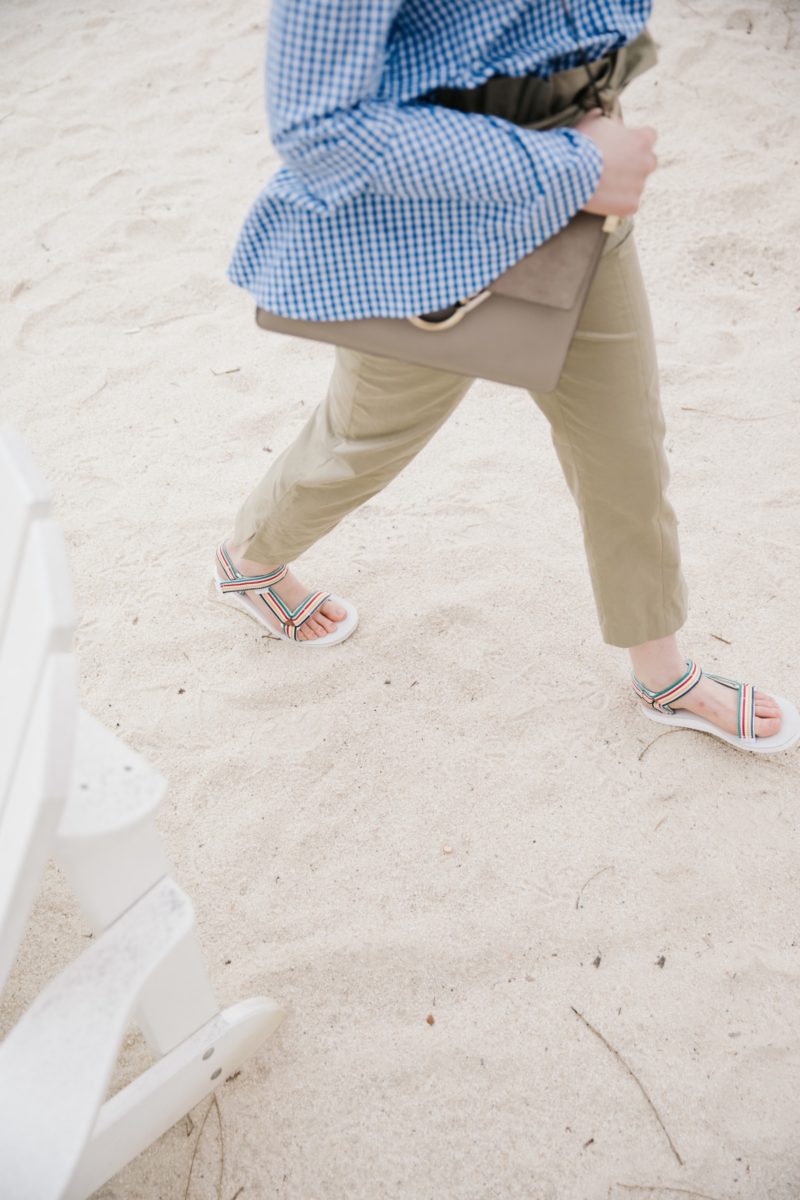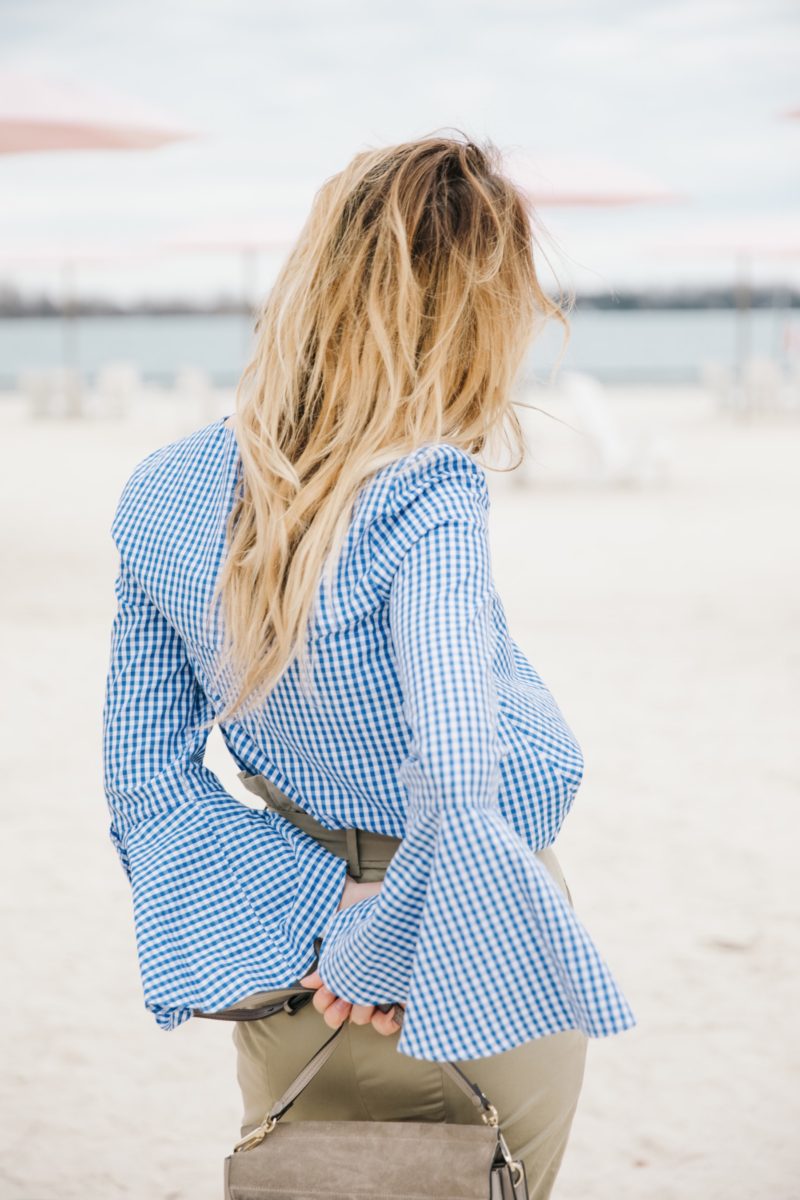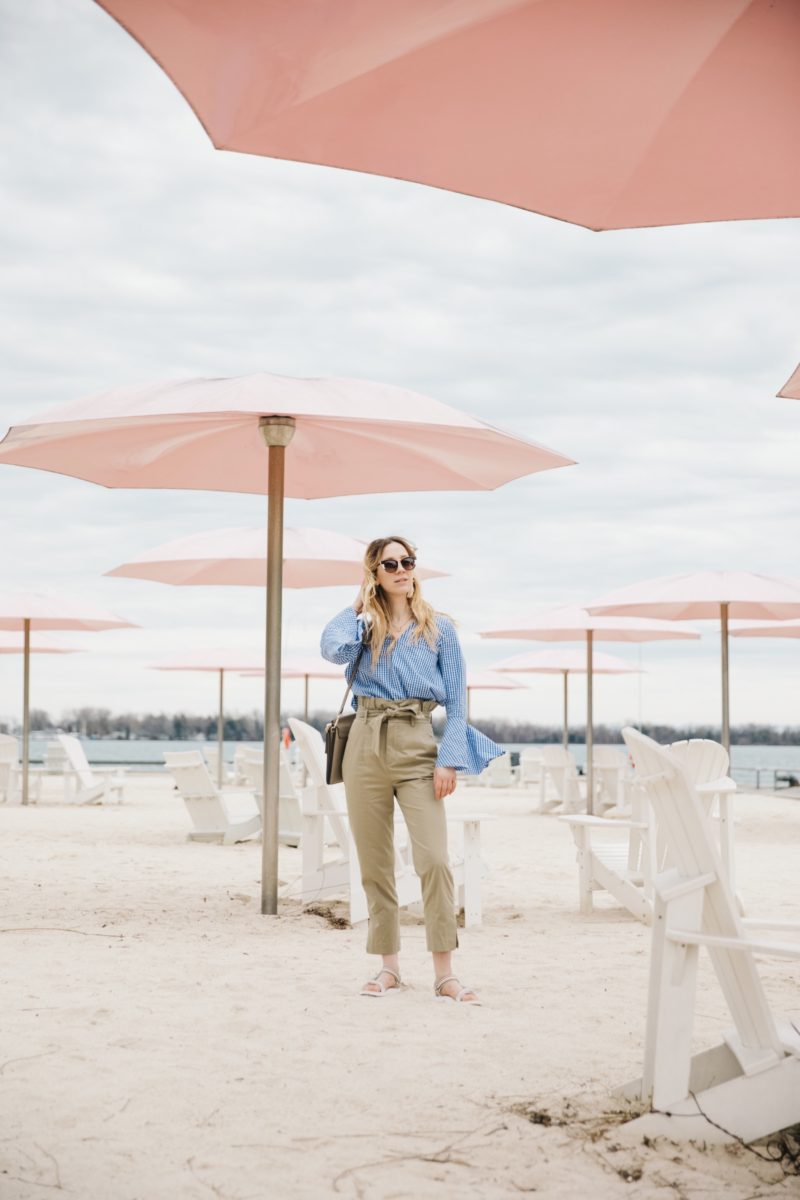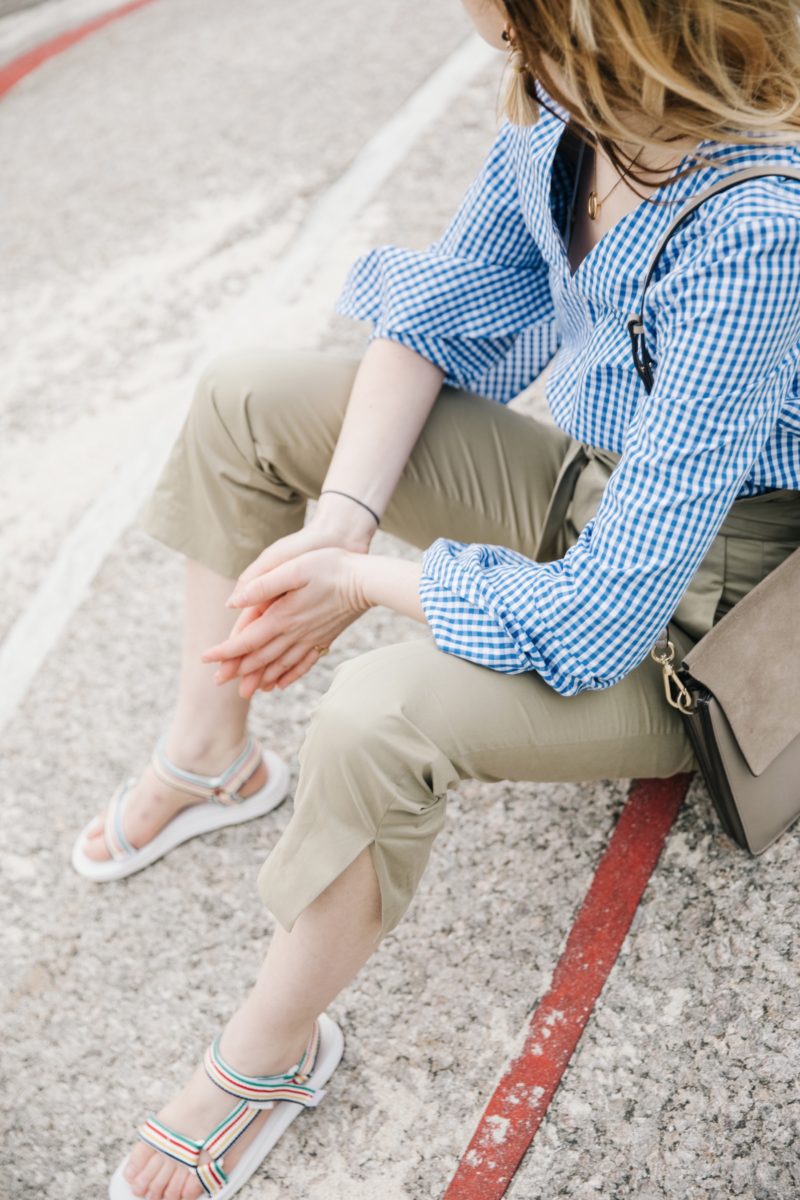 Guys, good news! TEVA and Hudson's Bay joined forces to celebrate their 380 years of combined history. I mean, this is quite a great way to celebrate.
I've always been a fan of all the Hudson's Bay collaborations. They are always so well curated, designed and they always make sure that it stays true to their brand. I think I own pretty much one item from each of their collaboration. Imagine how excited I was when I learned that they were teaming up with TEVA, the most comfortable shoe that has ever been created (not kidding). Adding those iconic stripes on the shoe just made them more appealing than they already were to my eyes, if that was possible.
Since those shoes can pretty much go with everything that is casual, I opted for some high waisted pants and bell sleeve shirt. I was walking downtown Toronto and found this beach in the middle of the city, like it was just there for us to shoot photos in the sand. As you can see, we made it happens and I think the result looks great.
I would also recommend wearing those babies with an all white outfit. White boyfriend jeans with a white slouchy t-shirt and you are good to go. The greatest Sunday brunch outfit created with only 3 pieces.
Make sure you get your hands on this collaboration sooner than later, because this is a limited design. You can get online at Teva.com and at the Bay, obviously. You won't regret getting these uber comfortable sandals, I swear.
This post is sponsored by TEVA and Hudson's Bay but all opinions are mine.