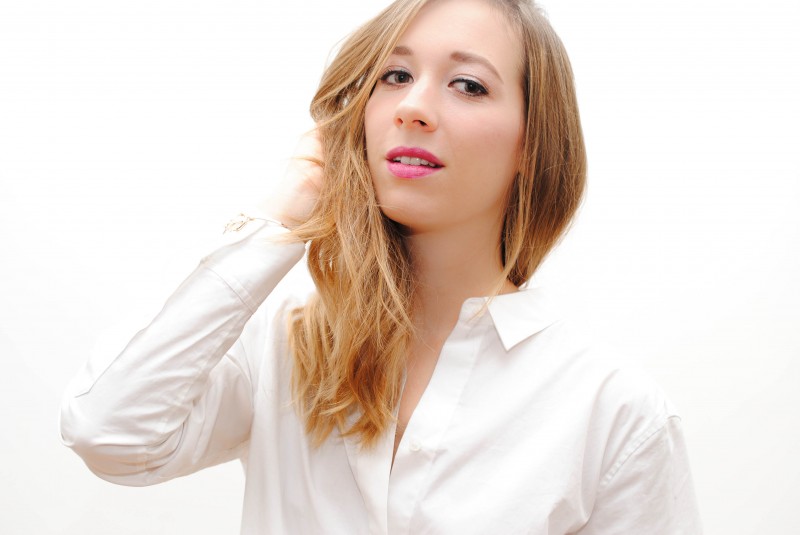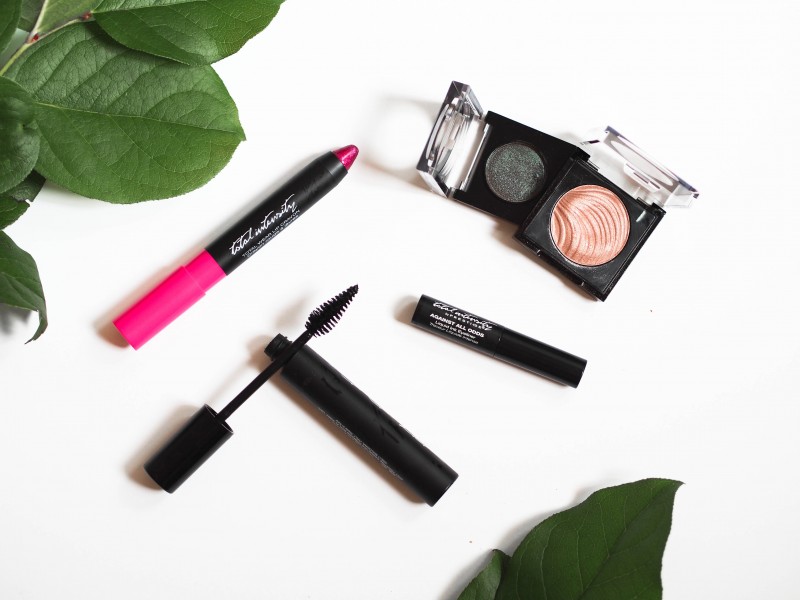 No gluten, no paraben, no synthetic fragrance ; Nope, I am not reffering to food, but to the new Total Intensity line. It is ideal for sensitive skin and its colours are long lasting, sparkling and fun. Also, the mascara brush is so thick you won't miss a lash.
I made a makeup guru of Myself (hehe) and created my very own look with my favorite products from the collection. Normally, I wear mascara and eyeliner (I only wear this when I shot outfit posts), but this time, I tried to be a little adventurous and added eyeshadows to the mix.
Here are the products I used: Fierce Color Eyeshadows, Mascara (in  Jet black), Liquid Eyeliner (in black), Total wear lip crayon (in Party Shine).
I started by applying beige/sparkling eyeshadows on my eyelid and under my eyebrows. Then, I applied darker eyeshadow on my eyelid, as if I was creating a smoky eye, and under my lower lashes. Afterwards, I used the eyeliner and mascara and finished with a touch of lip pencil (it is more like a lipstick, but in a pencil packaging).
So, here is it, my first ever makeup tutorial in 4 years of blogging. I am not as cool/good/hot as Jean-François CD, but I'll get there one day (if he teaches me!). If you feel like trying the line, you can enter our super easy contest. Use the widget below to enter your infos and leave a comment, mentioning which Total Intensity products you would like to try. Good luck xo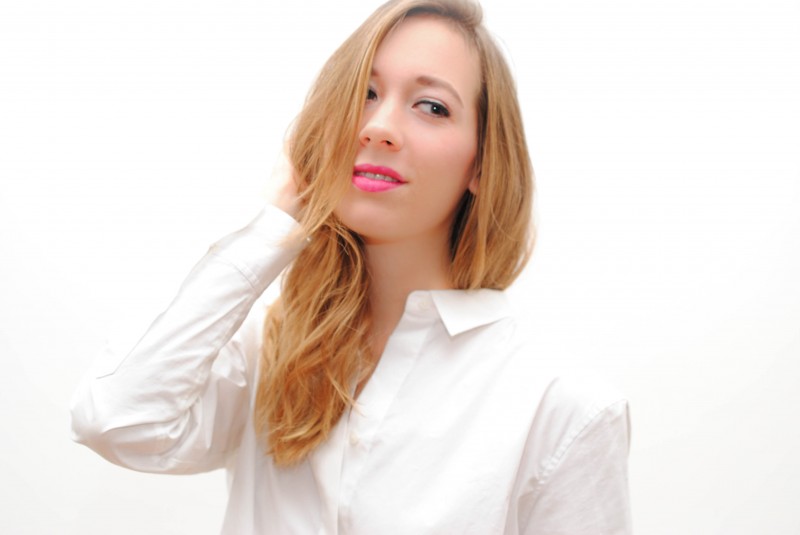 The Total Intensity line is available at Uniprix