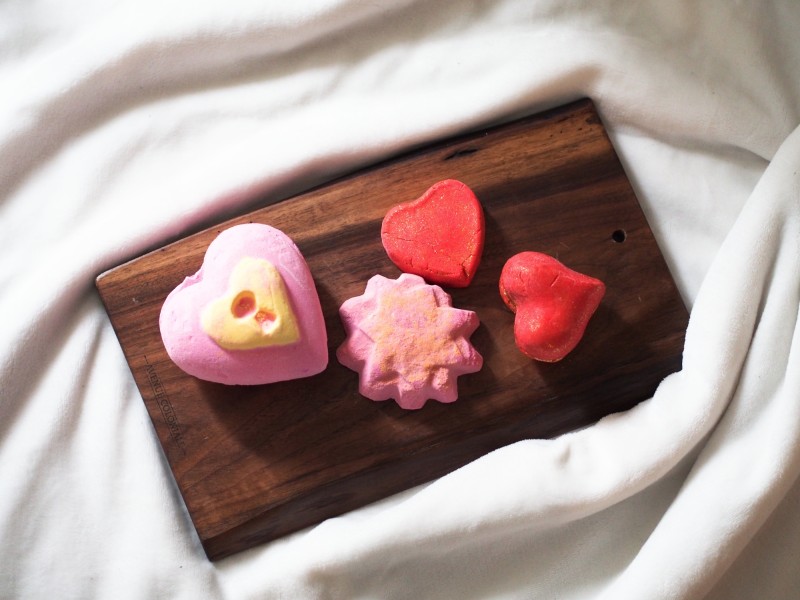 TTSSSCCHHHHHHHH. This is the sound of bath bombs, melting in hot water. I personally enjoy that sound way too much.
For Valentine's day, why won't you try these 4 ones from Lush exclusive collection? I say it would be romantic, fun and, well, clean! Here's a little more infos on each of them, so you can choose the one that suits you better (from left to right):
Love locket: It's HUGE and there is a special surprise inside!
Floating flower: Its vivid, colorful layers create a bouquet of pink, orange and green froth on the water and it DOES smell amazing.
Lonely heart: Bubbles bubbles bubbles everywhere. Big fat huge bubbles.
The Heart Throb: With skin-softening shea butter and beautiful ylang ylang and geranium essential oils. It will also make the water red.
And, yes, I presented these like food, because I always feel like eating them. Enjoy the bath!