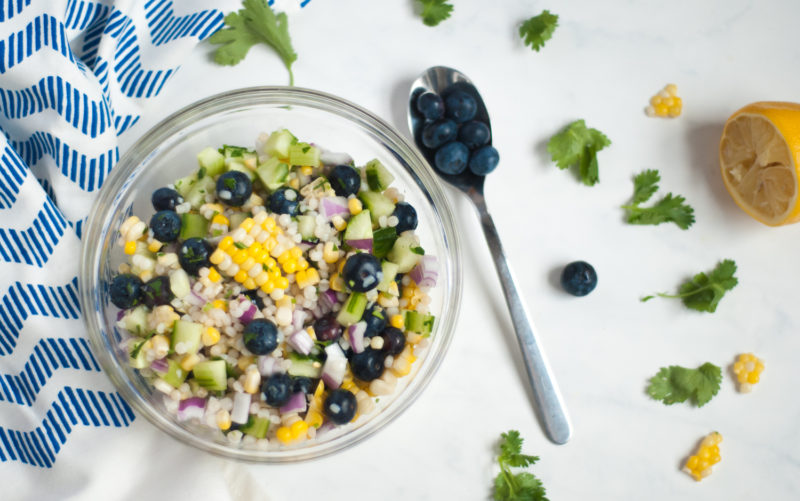 There's nothing better than eating fresh seasonal food! Celebrate the warm weather with our delicious blueberry « Tabbouleh »! Prepare this quick and vibrant salad at home, then store it in your basket to take to the park, or the beach. It's fast and easy to make so you can spend more time having fun outside!
Tabbouleh with blueberries, corn and cucumber
Yield: Makes 1-2 portions
Ingredients
1 ear fresh corn, cooked and cut into pieces
1/2 cucumber, diced
1/2 cup pearl couscous
3/4 cup fresh blueberries
1 tablespoon fresh lemon juice
1 tablespoon olive oil
1 tablespoon fresh cilantro, finely chopped
Salt and pepper
Instructions
Cook couscous in a pot of boiling water, following package directions.
Cool by running cold water over the couscous in a colander set in the sink. Drain and reserve.
In a large bowl, combine couscous with the rest of the ingredients. Cover and refrigerate until ready to serve.