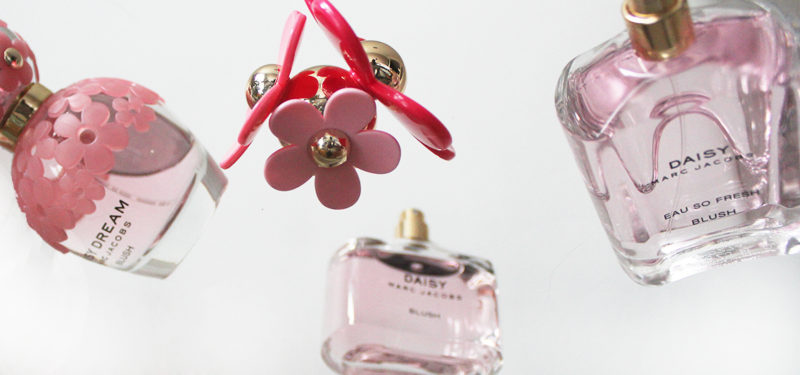 Summer (well, spring…) is here!! We found this season's fragrances without a doubt.
This Marc Jacobs collection remind us eating a fresh salad while drinking sangria on a terrace, enjoying the view of the city with trees and flowers blooming everywhere… You get the picture!
The Marc Jacobs new limited edition Daisy blush series is fresh, floral and fruity all at once! Three perfume were released: Daisy, Daisy Eau so Fresh and Daisy Dream.
Daisy smells like a nice combination of water lily and pear added by subtle hints of honeysuckle and mixed with notes of woods.
Daisy Eau so Fresh is basically a warm summer morning in a bottle. You can smell notes of pink grapefruit, mandarin, apple, and flowers afterwards. (Our favourite!)
Daisy Dream is the most floral of the three with top notes of violet, rose and lily.
All of the three perfumes have a vibrant pink bottle that makes this collection beautiful and unique (Bottles to display on your vanity, YAY!)
We are really sad it's only for a limited time…