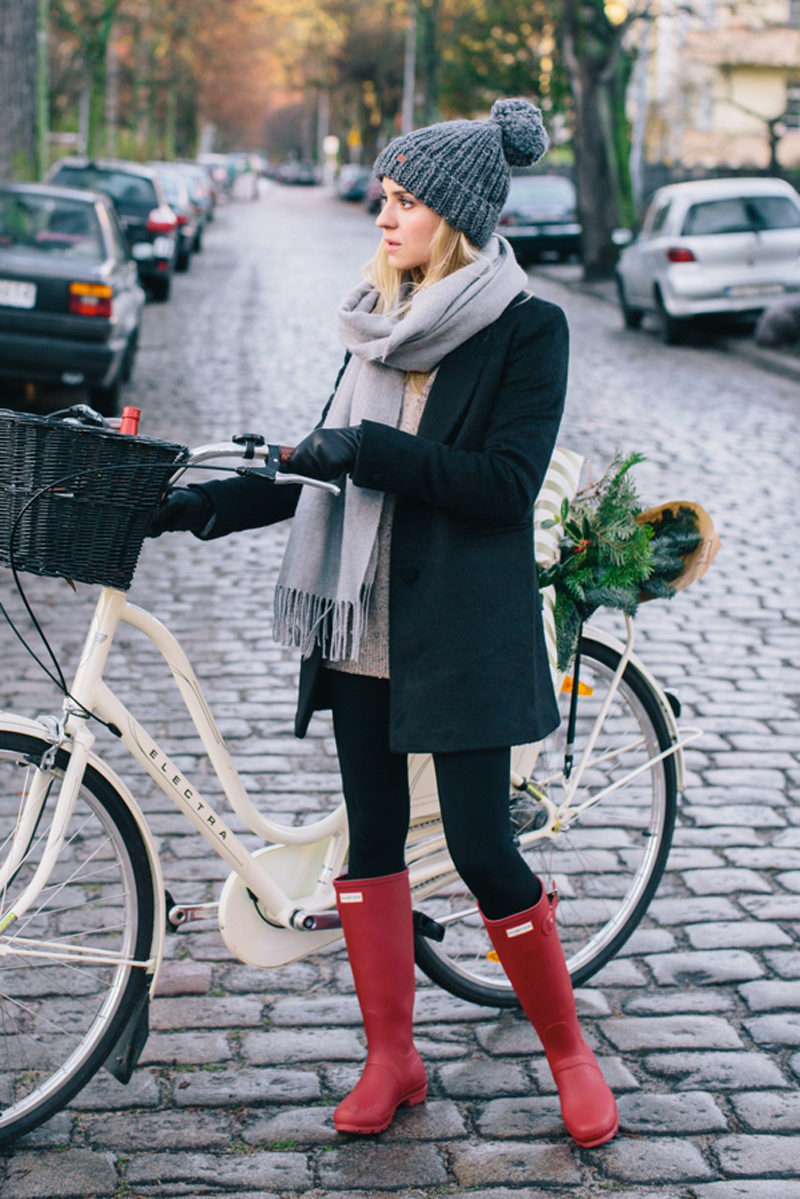 Spring is near here in Canada, but that doesn't mean winter is ready to go away. That's when our rain boots come in handy, because who wants freezing soaking wet feet when the snow is melting? Not us. We get that it's not the easiest piece to style, so here are a few tips on how to wear rainboots in a stylish way.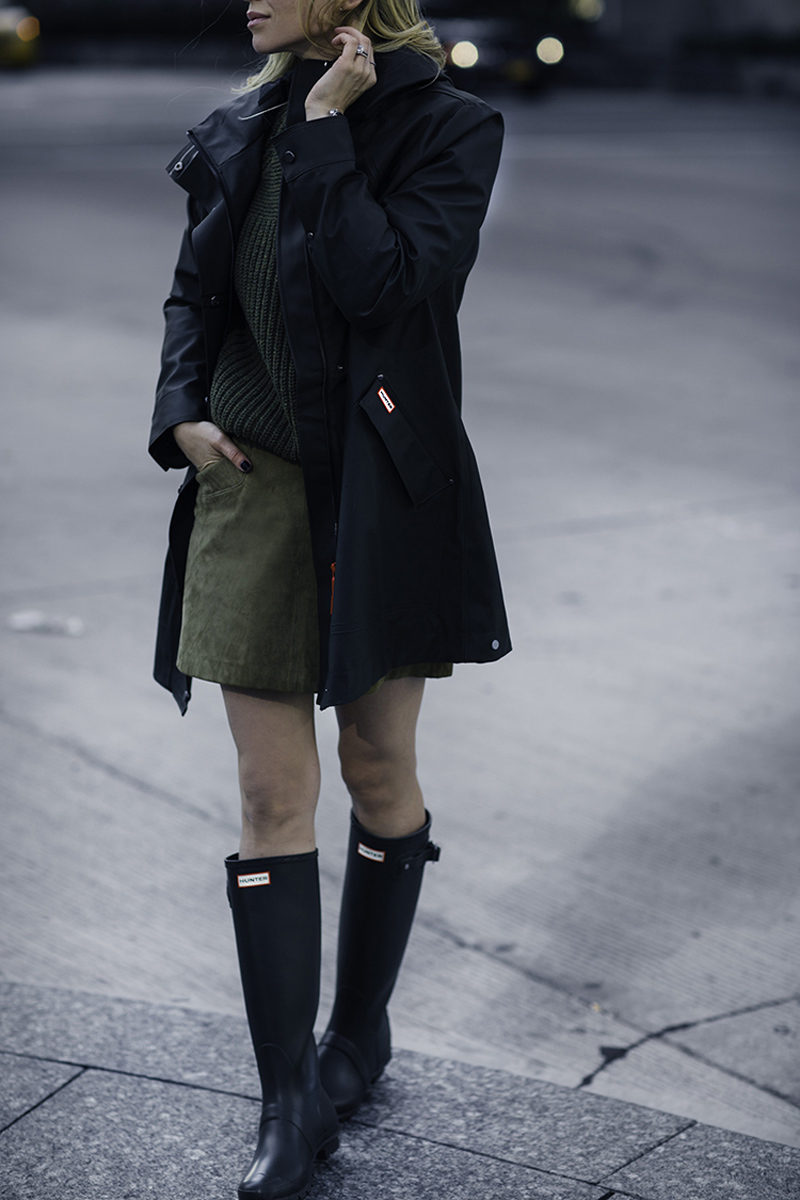 All black is always a good idea. Pair black rain boots with a sleek all black outfit for a practical yet polished look. Add a contrasting jacket and there you go!
For a simple and cute outfit, pair leggings or skinny jeans with your rain boots.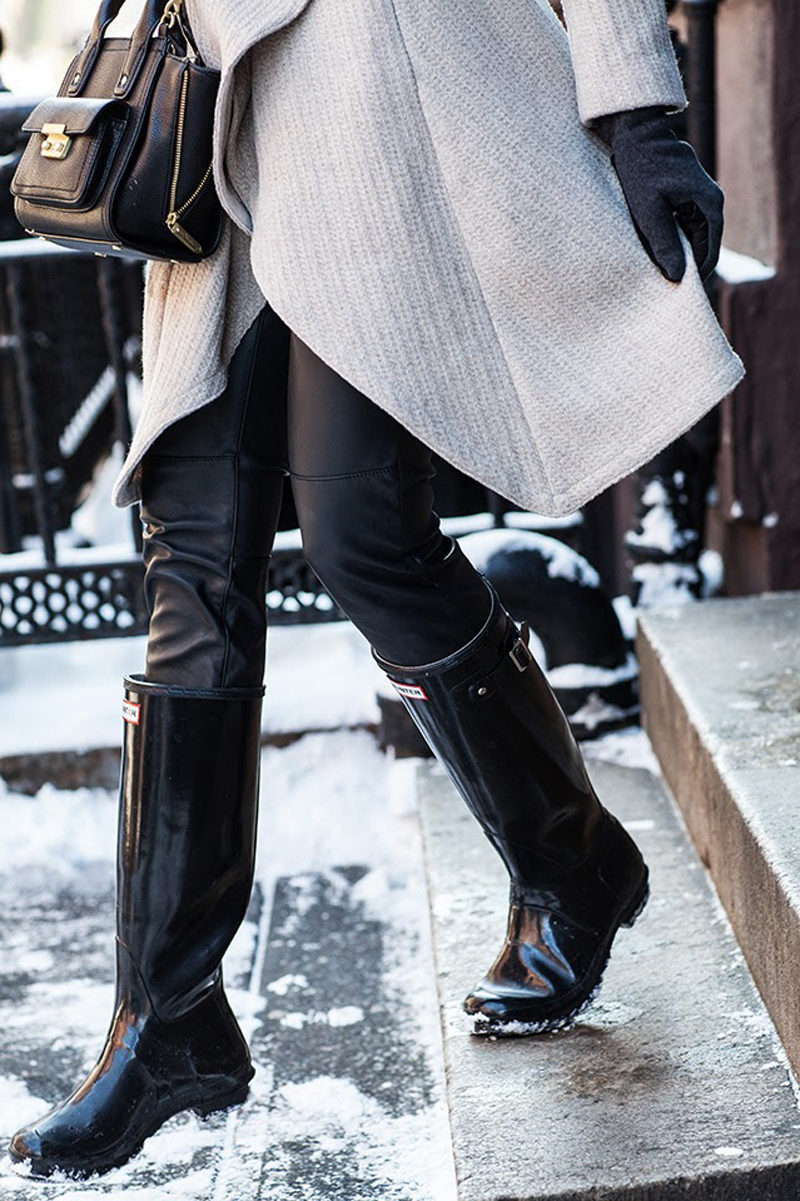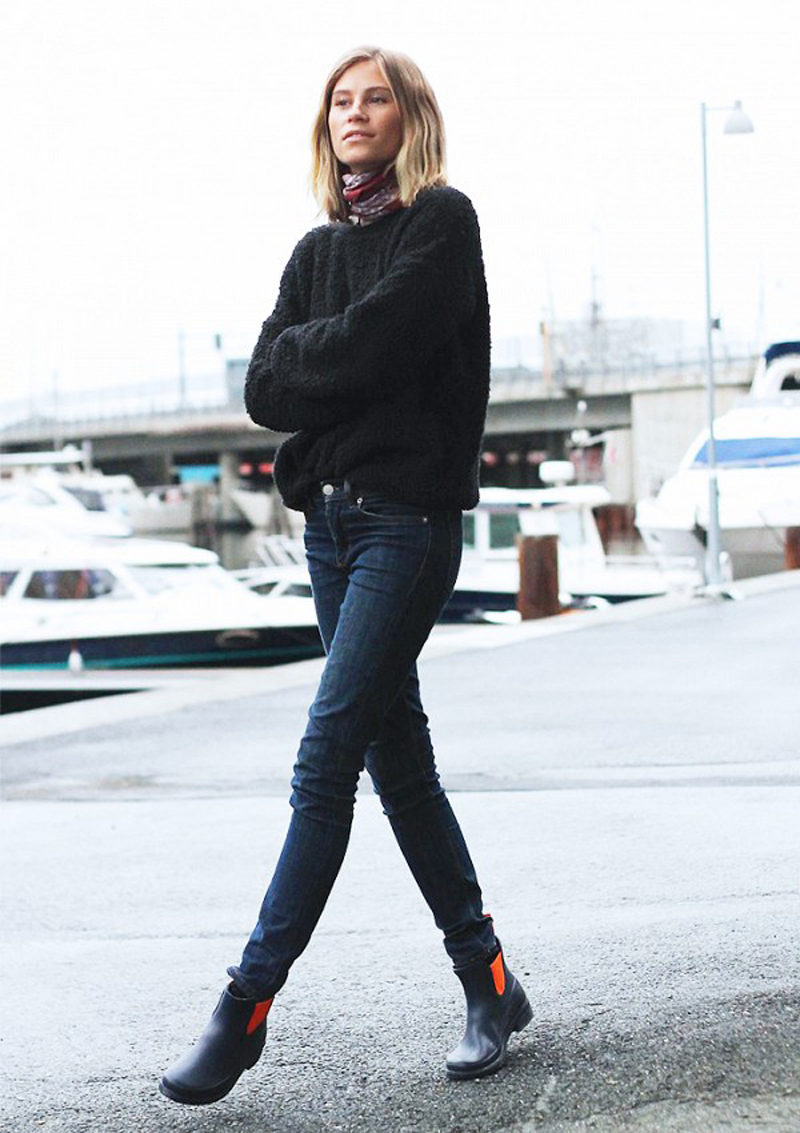 If you have colorful rain boots, keep the rest of your outfit in the neutral tones to let your boots steal the show!
How do you wear your rainboots?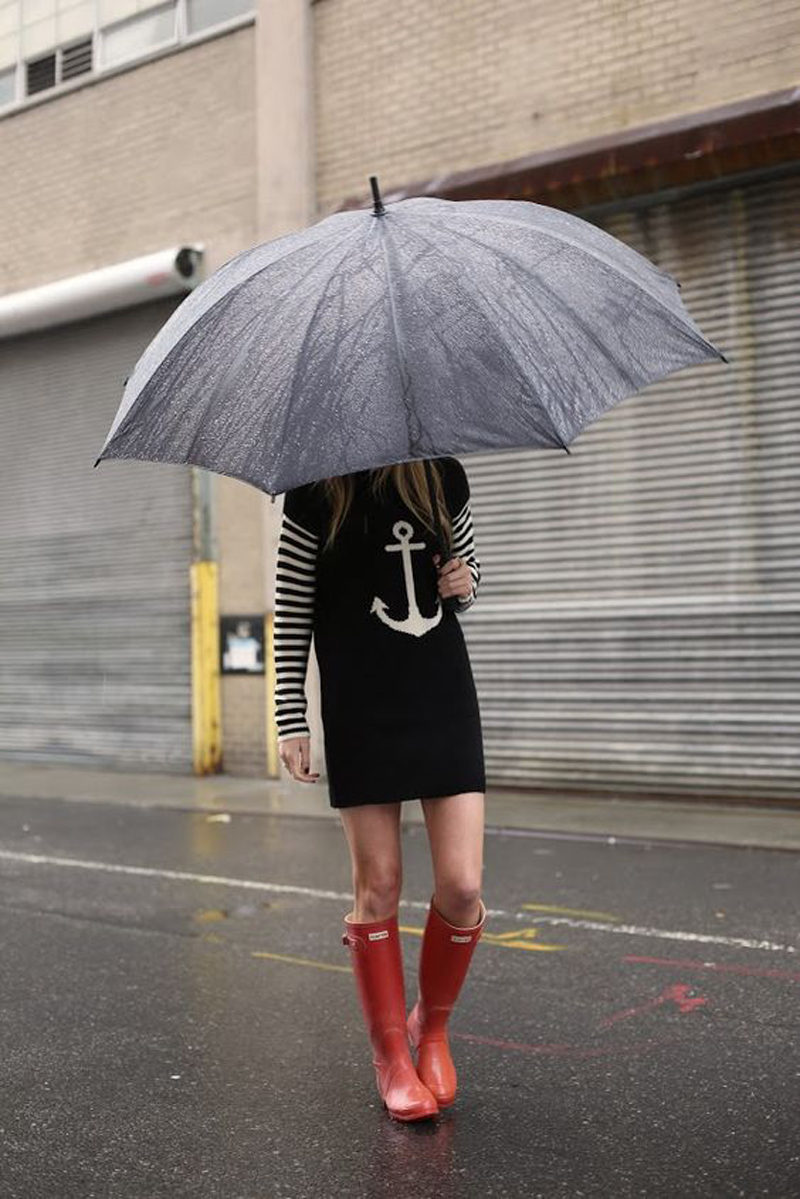 Images via Atlantic Pacific, WWW, Brooklyn Blonde & A pinch of lovely