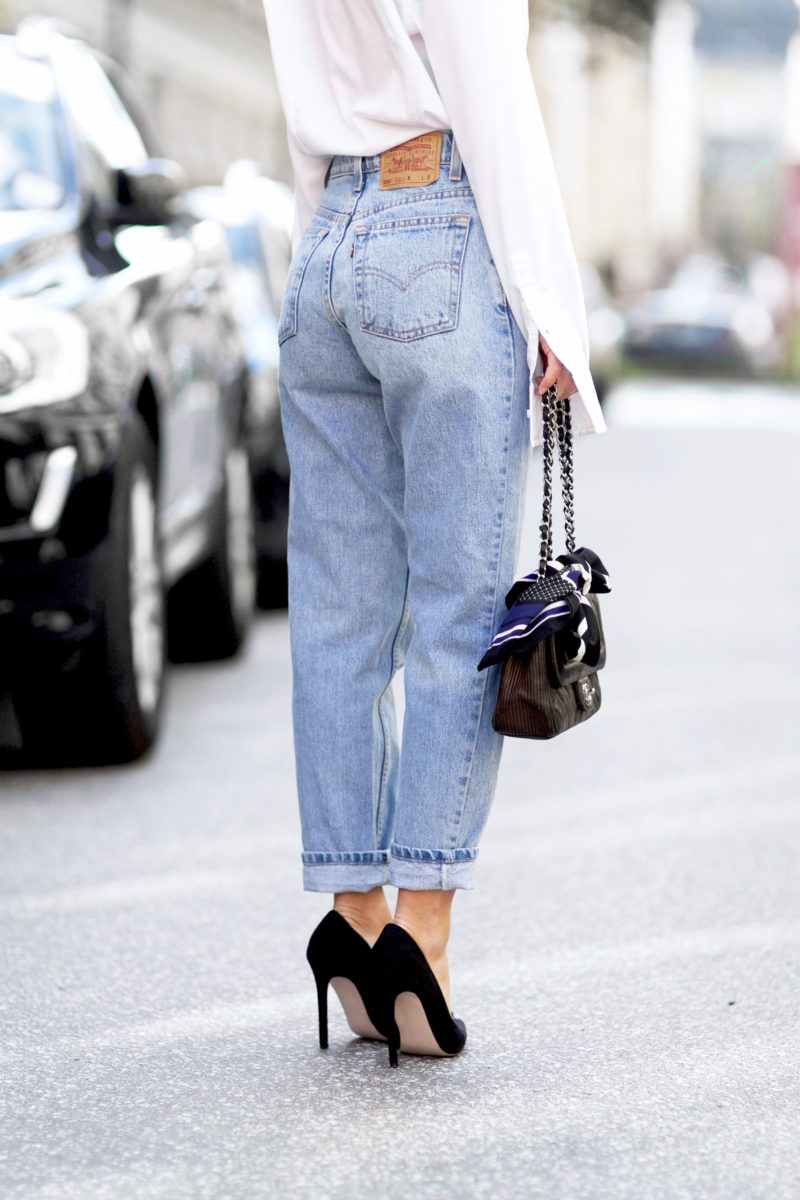 If you're tired of always wearing your skinny jeans, you should definitely give mom jeans a try. Comfortable and stylish, they are now a cool wardrobe staple, approved by it girls and fashion bloggers. Wondering how to style them? Here are our best styling tips to slay the trend.
Heels: For a feminine and slender silhouette, pair your mom jeans with your favorite heels or platforms.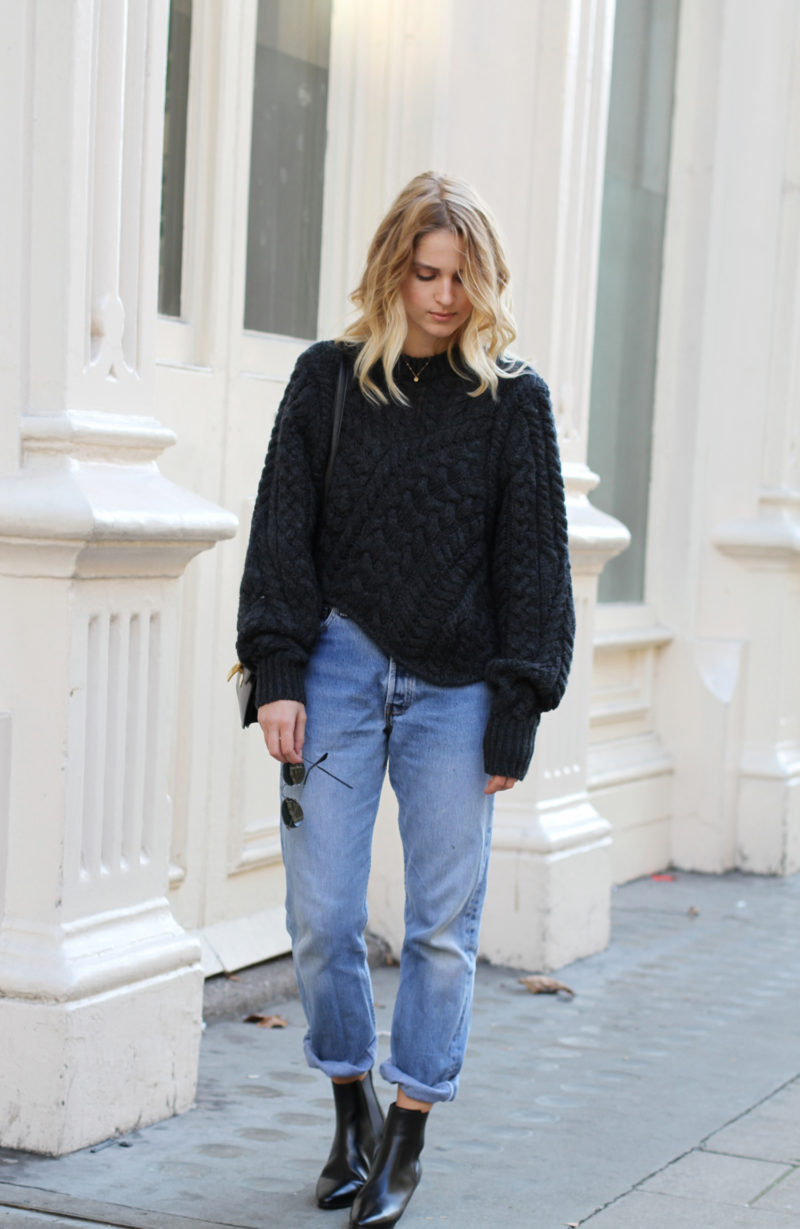 Oversized sweater: For a super comfortable outfit, wear your mom jeans with an oversized sweater. It's the perfect look to stay warm during cold winter days.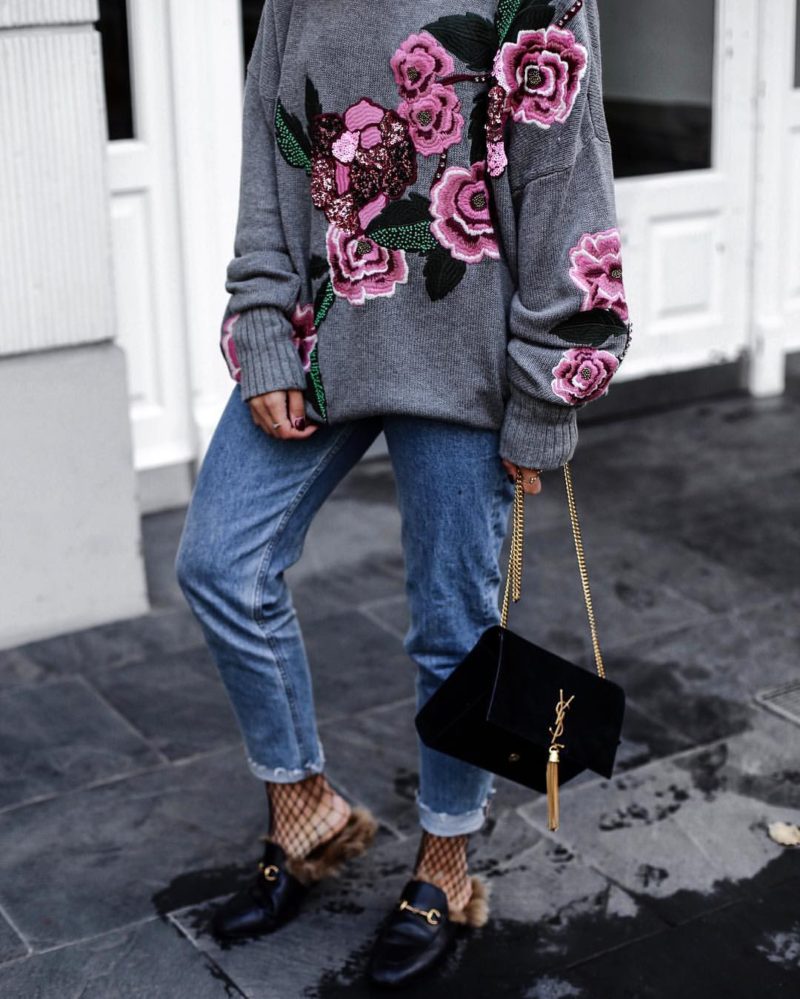 Tights with patterns: Wear your mom jeans with tights underneath. We suggest fishnet or any original tights with a cool pattern. This will particularly look good with a ripped jean since the tights will show off more.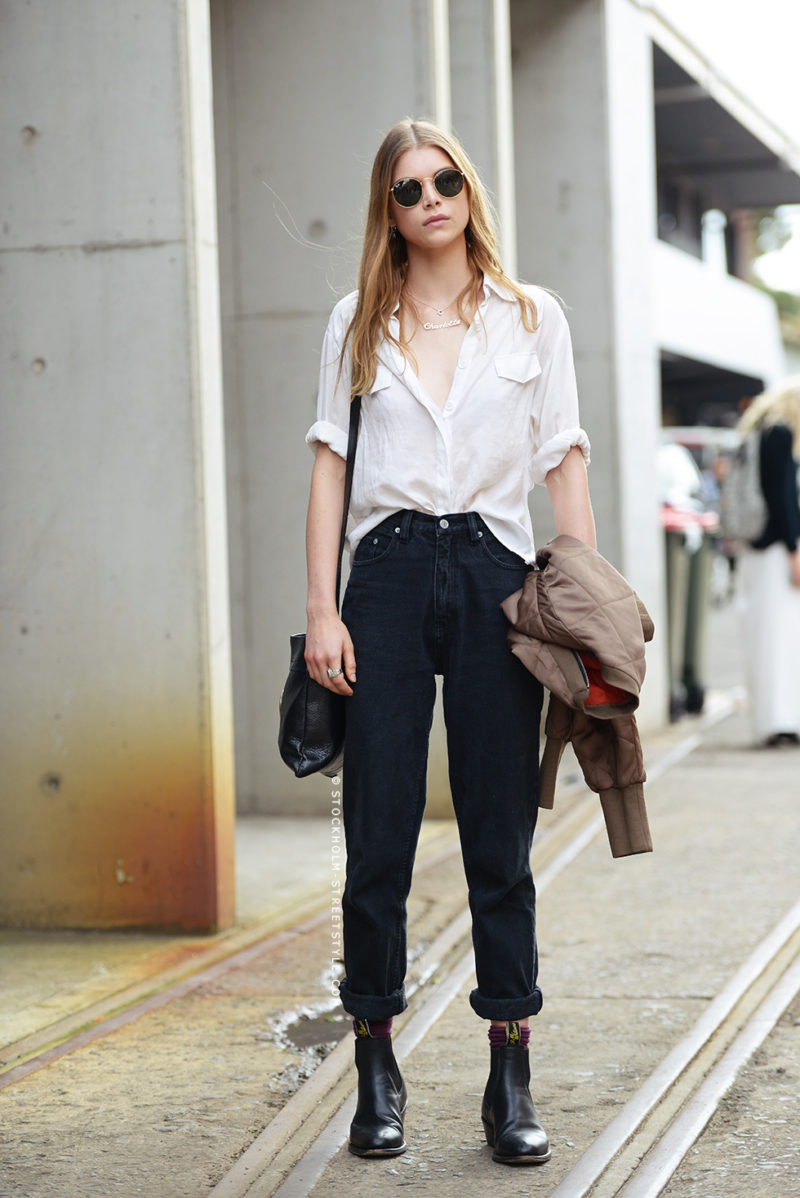 Roll the edges: A really easy trick that we love is to simply roll the edges of the jeans. Trust us, it's a tiny detail that makes all the difference.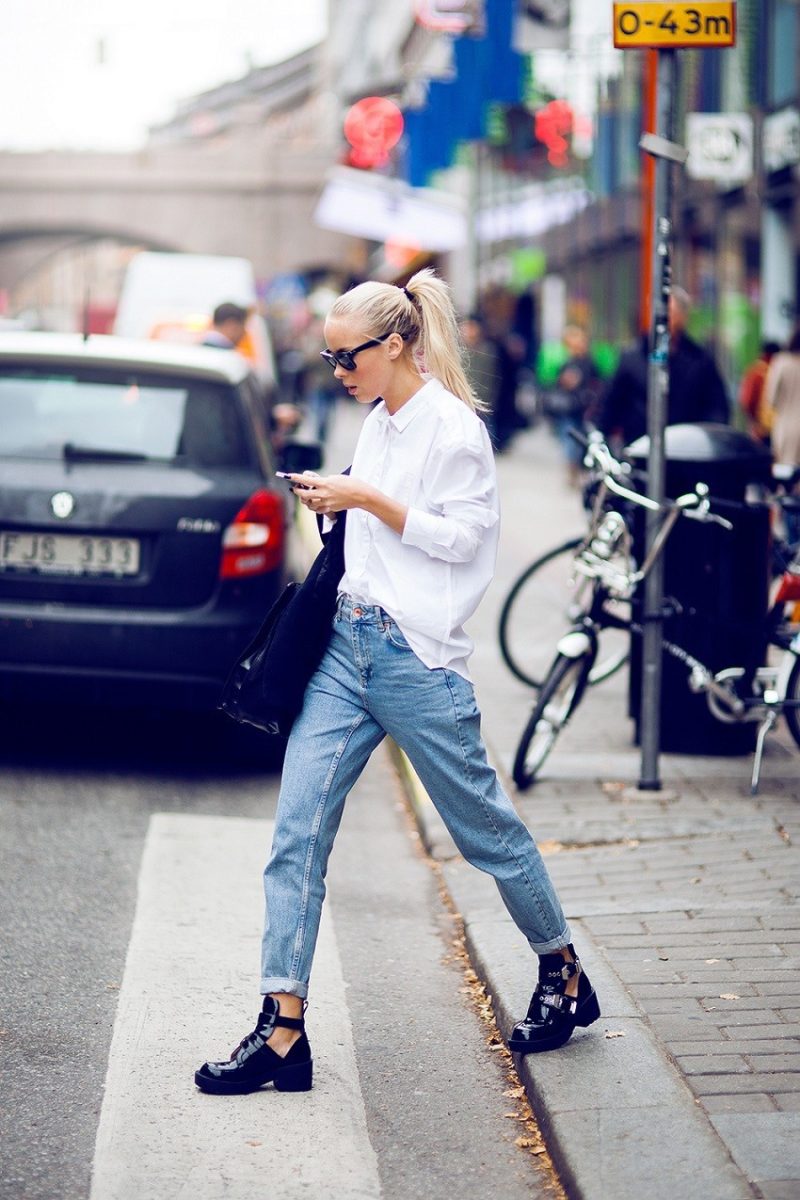 Minimalist look: For a casual everyday look, go for minimalism by paring your mom jeans with a simple white shirt. Timeless and classy, you can't go wrong with this.
What is your favorite way to wear mom jeans?
Images via VictoriaTornG, Style Caster, Vogue & The Ordinary Peoples