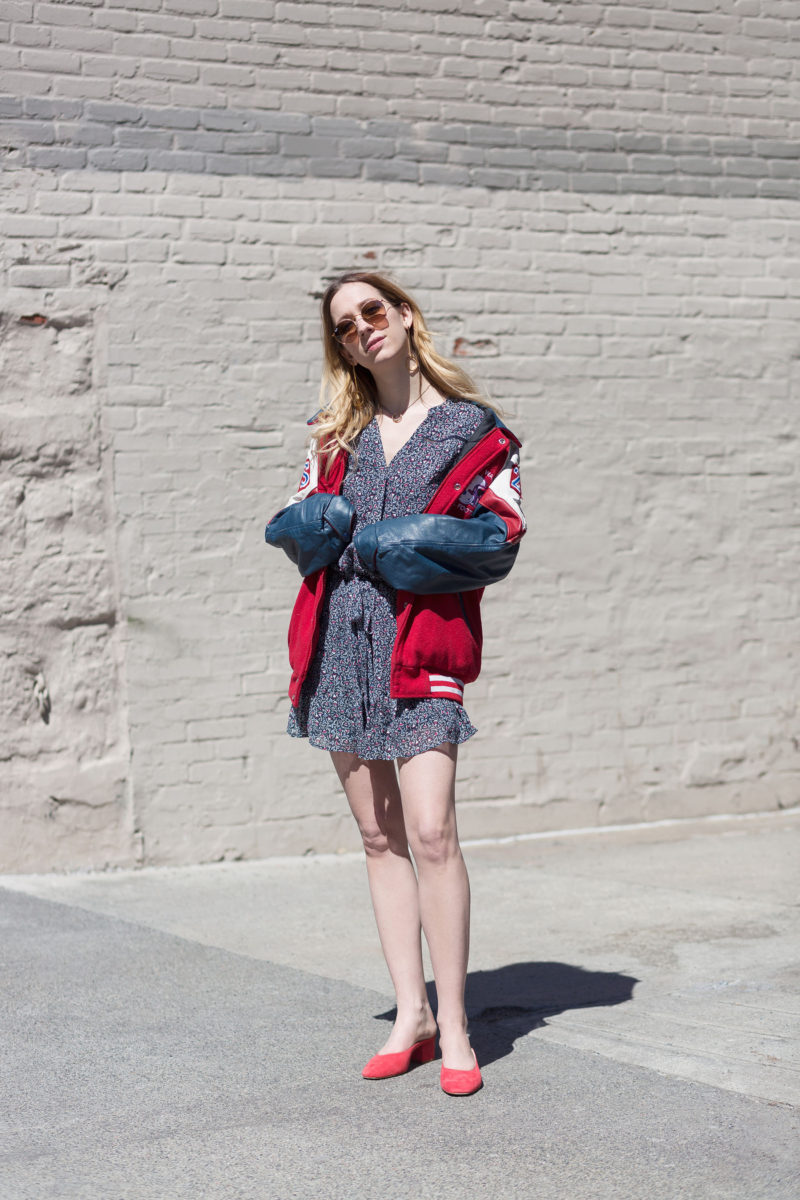 The greatest thing about having a boyfriend is not the love, not the companionship, not the laughs, not sharing quality time over the latest Netflix release, not the trust. It is the clothes. Joking, but not really.
Stealing your boyfriend's jacket is a way of life. Why would you wear the same jackets you have over and over again when you can actually get a new one in his closet. It will be oversized, it will look vintage and it will fit perfectly with your summer dress or skinny jeans, trust me.
I am quite the lucky one, since my BF used to be a football star (lol), so he has a lot of amazing varsity jackets from his past life. He was going to give that one away, as I gasped and screamed and told me to give it to me right away or something bad will happen. He did, so I paired it with a fun summer dress to balance out the menswear vibe of it. I also added shoes in the same colorfield, because it is my favorite thing to do these days.
Don't have a boyfriend that used to tackle people on a field of grass? Shop Varsity jackets below!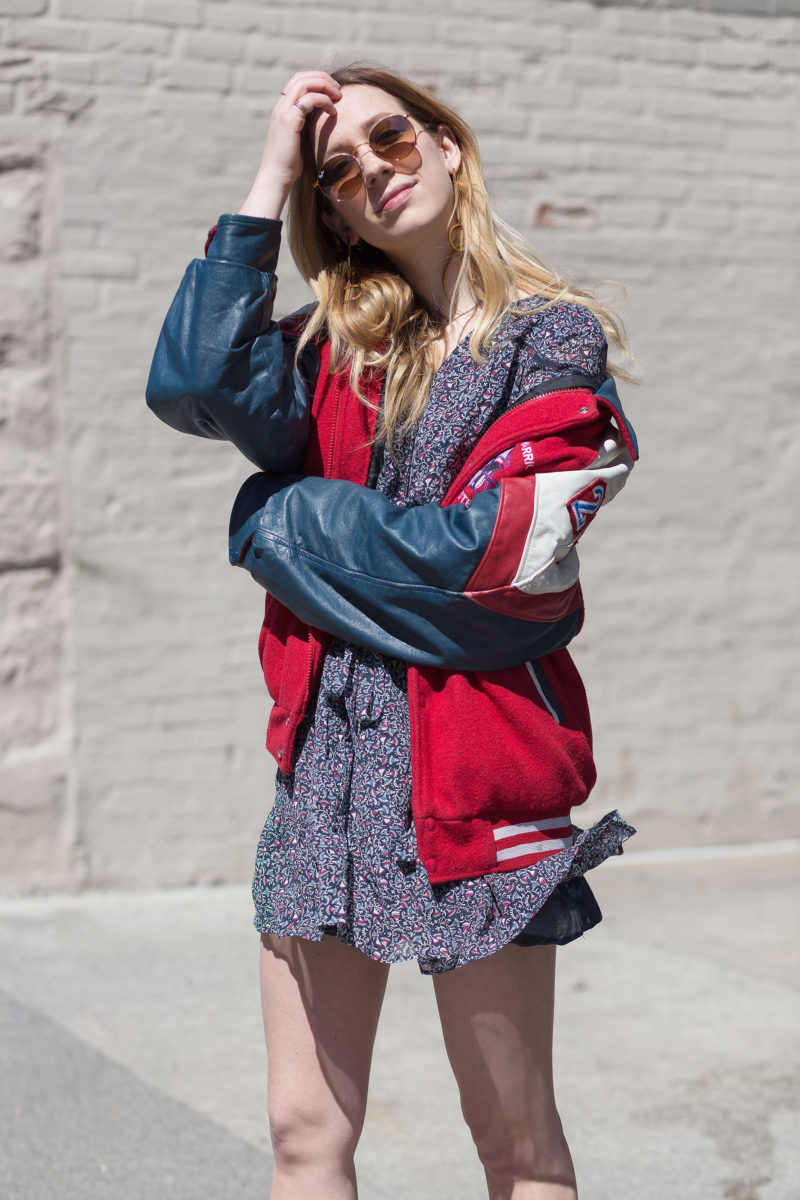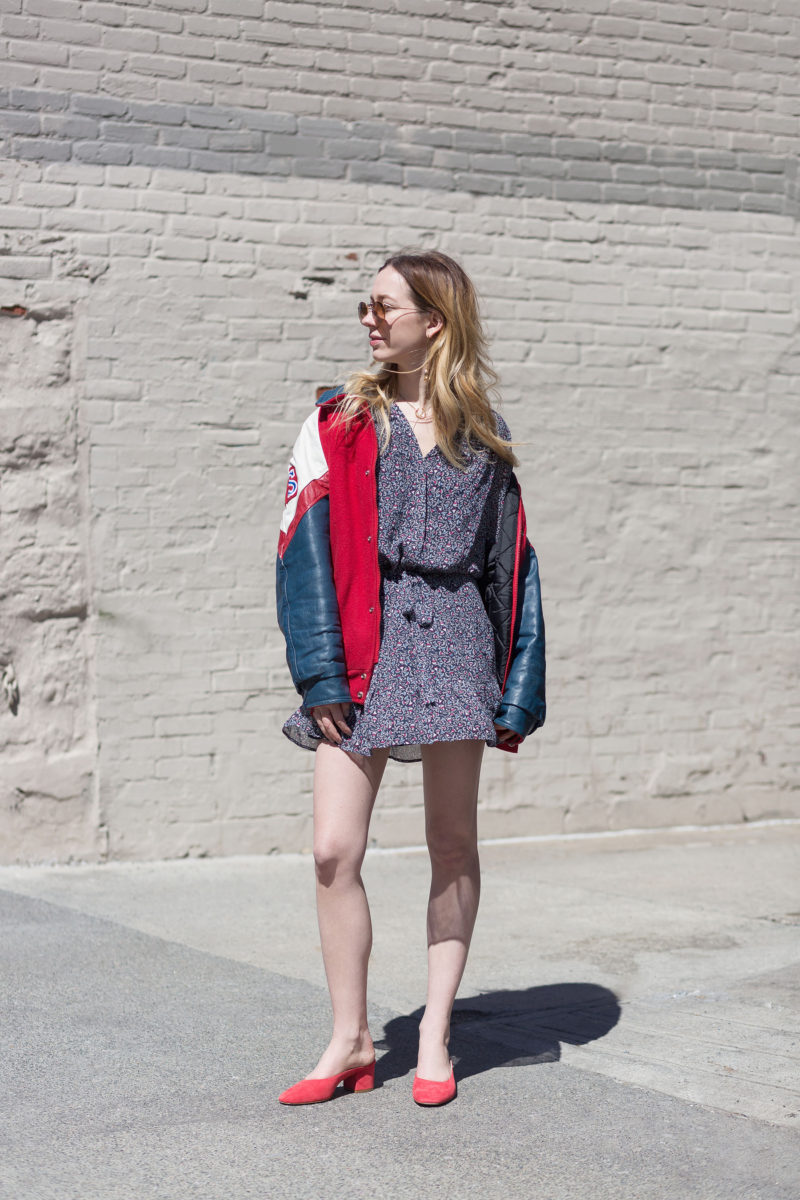 I am wearing: Paige Denim dress. Varsity jacket from boyfriend. Club Monaco shoes. Ray Ban sunglasses. Jenny Bird earrings.
Photos: Sarah-Emily St-Gelais