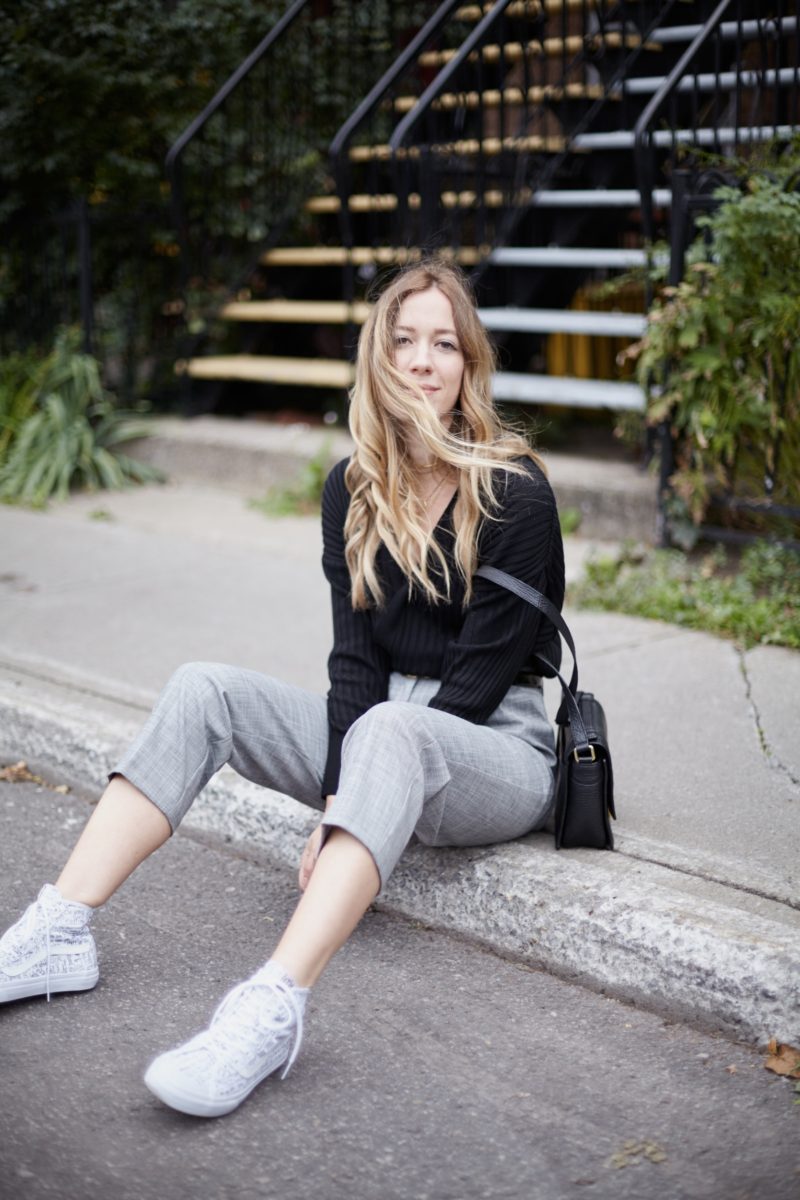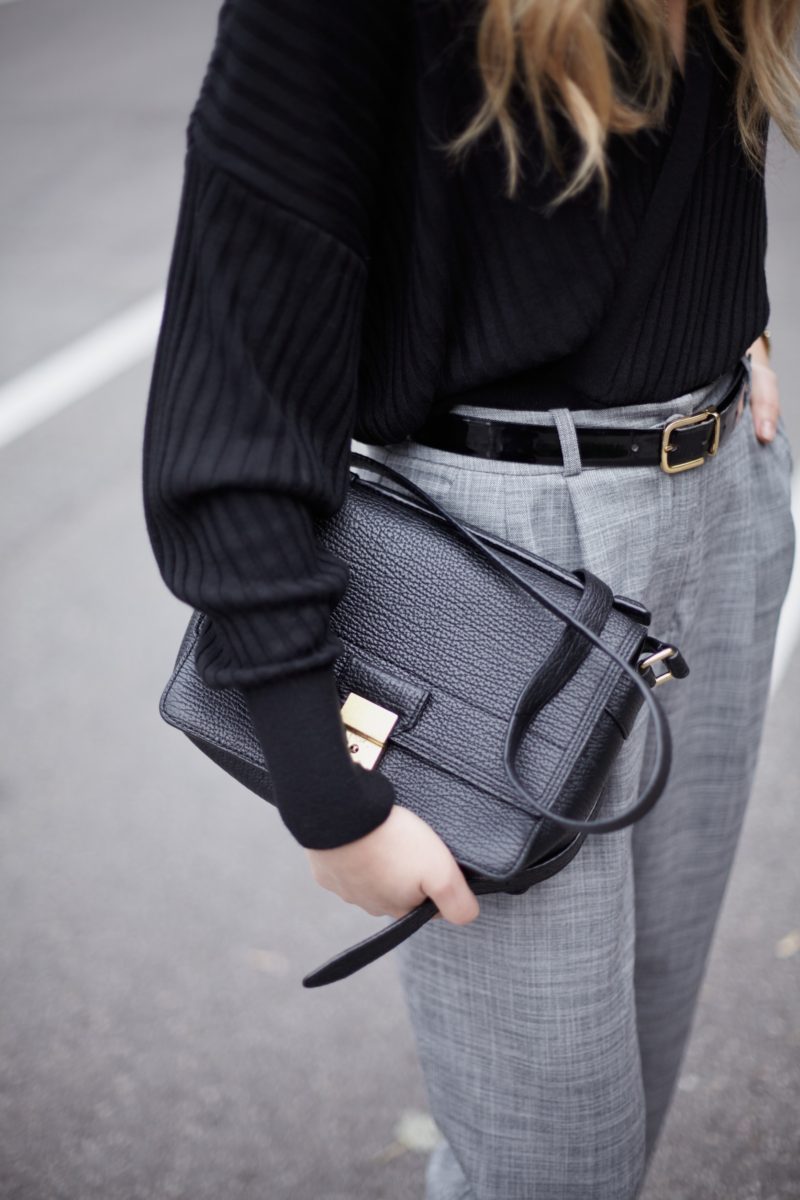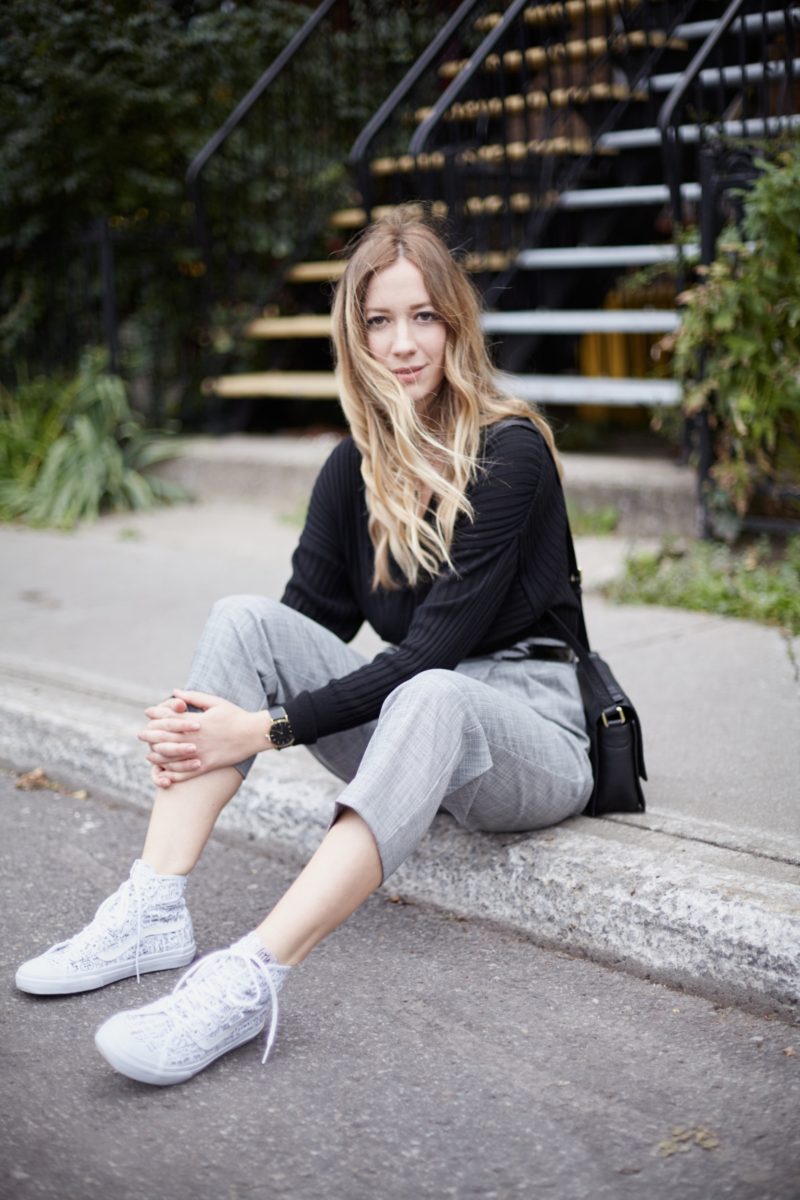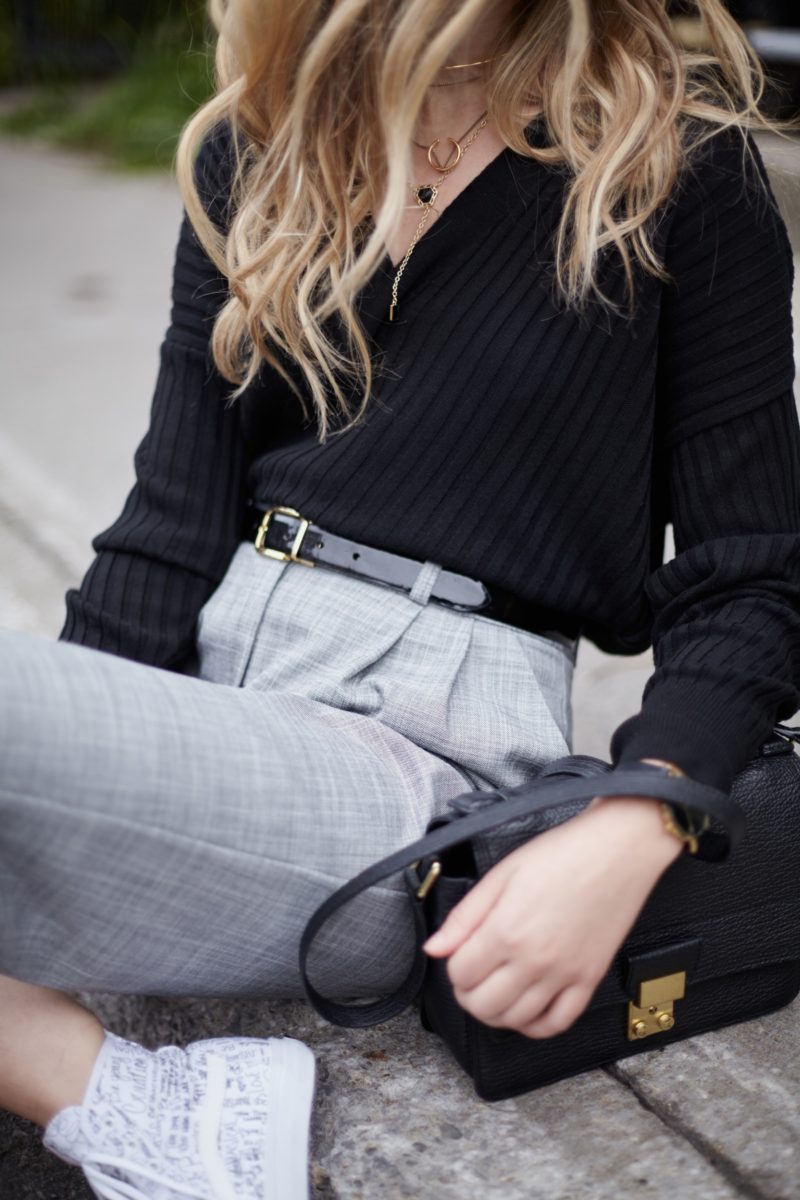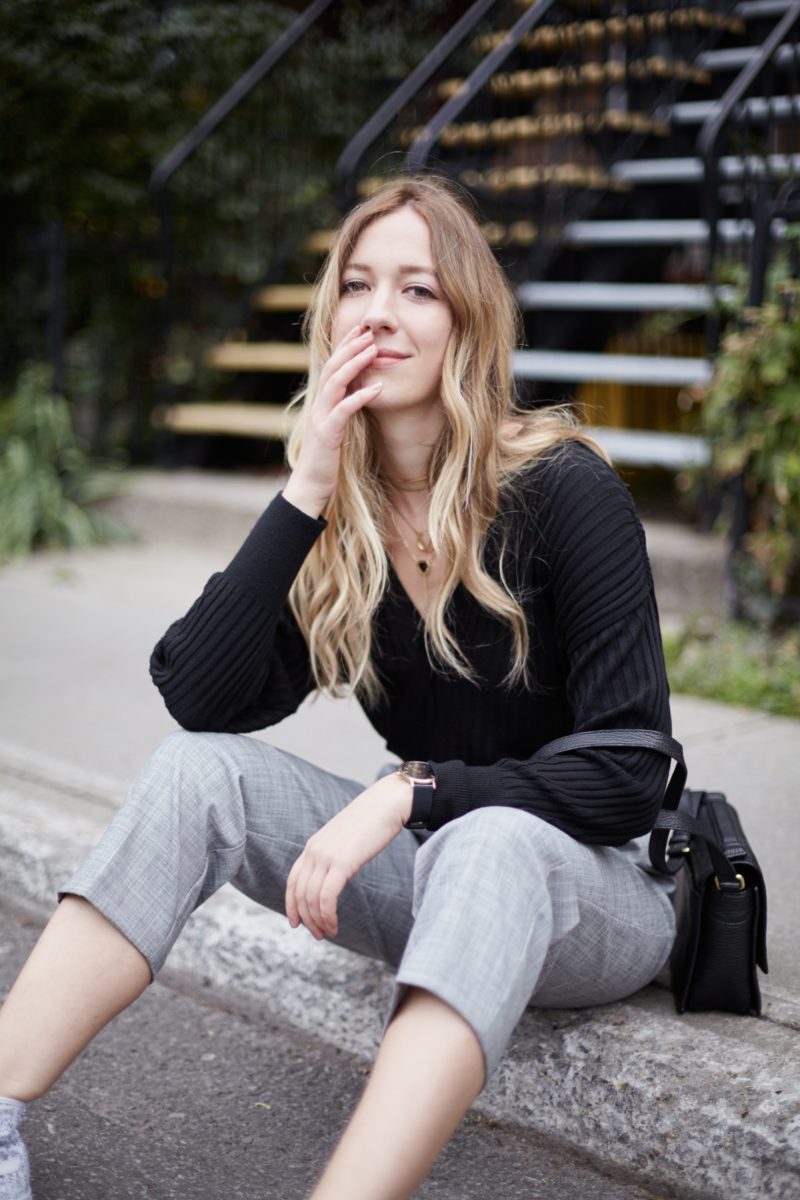 You know how it is these days: you scroll through your Instagram feed and all you see is pretty girls that just started a fashion blog, holding the Chanel bag you've always wanted, wearing the latest designer collections. No hard feelings- if you got it, flaunt it (I am guilty of it sometimes too), but I wanted to share my personal experience on how I started a fashion blog being a grad student with no money. Started from the bottom, as Drake says.
Lately, I've been sharing on my Instagram a pretty fun challenge that Banque Nationale gave me, which is to create 5 outfits with 5 different budgets (follow it here). I spent a whole week shopping, trying to make the most out of my money while still trying to be stylish and it reminded me of when I launched this website. I was living in my parent's basement, working part time and was a full-time grad student. I was borrowing clothes from friends and thrifting, mixing old and new, finding ways to be creative with my outfits with very few dollar-dollar bills.
The thing is, I don't come from money, and it is 100% okay. My parents never bought me a car, nor the latest Celine bag. My mom always taught me to be smart with my money, which I always tried to be. So, trust me, I know how hard it is to look at social media and think: do I need this to be stylish? The answer is obviously no.
I want to be honest here: I almost cried when I bought my first (and only) Chloe bag and I am super trilled I now get to work with brands I've admired my whole life (Mercedes, Coach, Lancôme, etc), but this post is to make things clear: none of this will build your personal style. You need a good eye, good taste and a few tricks up your sleeve. The thing that saved me when I started was thrifting. I was going almost every week to local thrift stores and churches in the hope of finding the best bags and greatest jeans (a little throwback for you here). I was buying pieces I could use over and over again, mix and match with pretty much everything I had in my wardrobe. I was looking at the runways, then heading to Village des Valeurs, trying to find a look-a-like Isabel Marant knit and a almost-there Marc Jacob bag.
I once was featured on The Debrief in a post called "6 stylish girls to follow on Instagram that won't make you feel completely poor" (lol, so good) and I totally liked it. The best line was : "Amongst slick images of what looks like basically the best brunches ever, are snaps of Gabrielle kitted out in what looks like Celine's spring summer 2015 collection." At that time, I didn't have the money to buy myself any Celine. I was simply playing with Fashion and doing what I do best- creating beautiful images.
Get creative with your clothes and once you have the money to finally buy that YSL baby, it will be because you worked hard, not because you put it on 4 different credit cards. Good things come to those who wait (and kick their own butt).
Any questions? I would love to answer them!
Outfit: Topshop pants and top. Vans sneakers. 3.1 Phillip Lim bag. American Apparel belt. Jenny bird necklaces.
Photos: Gabrielle Robert