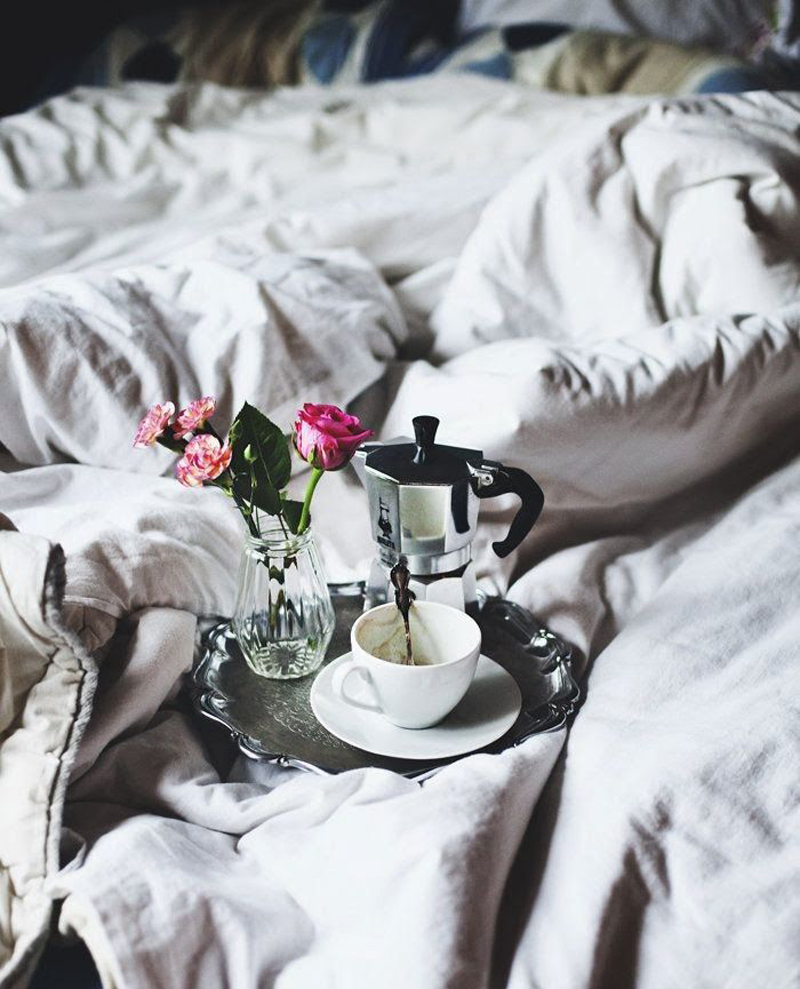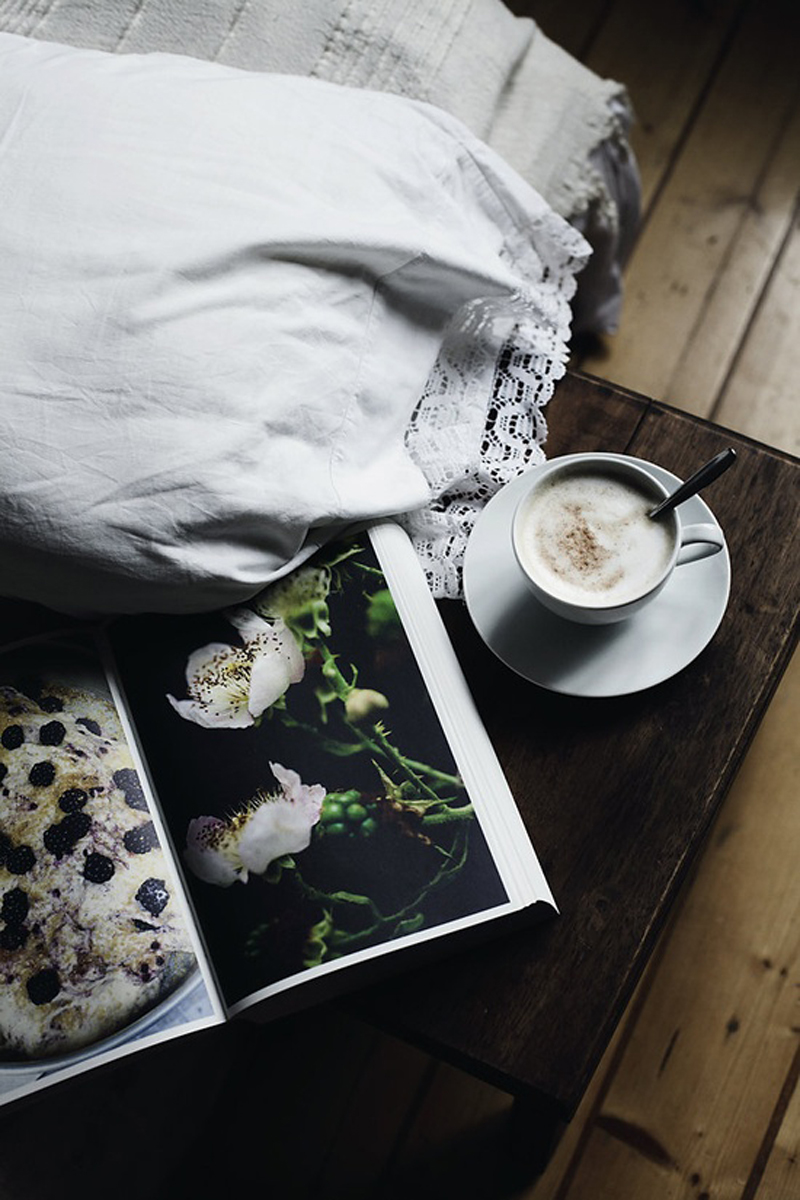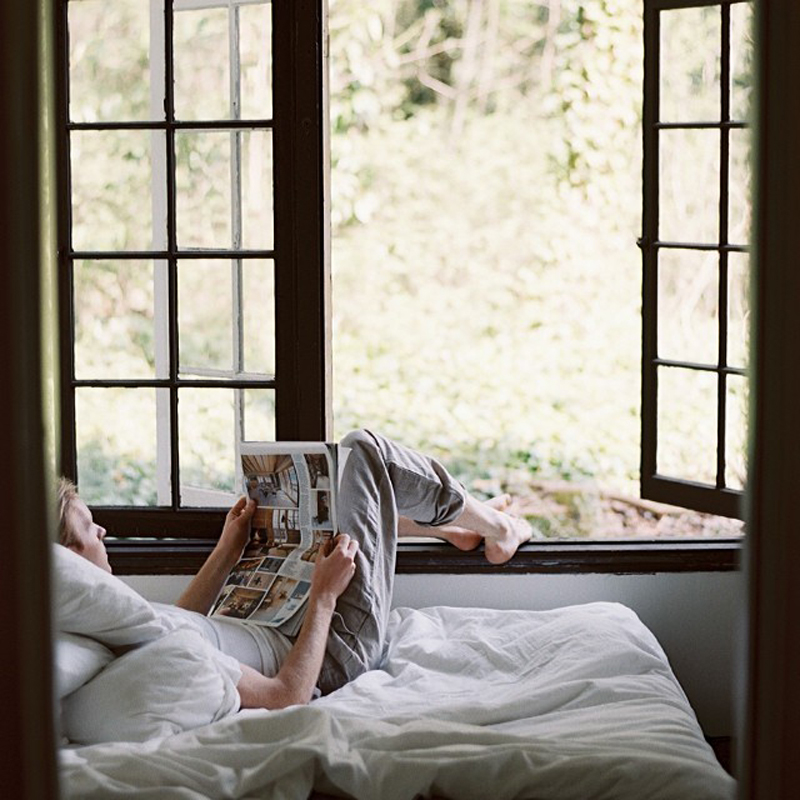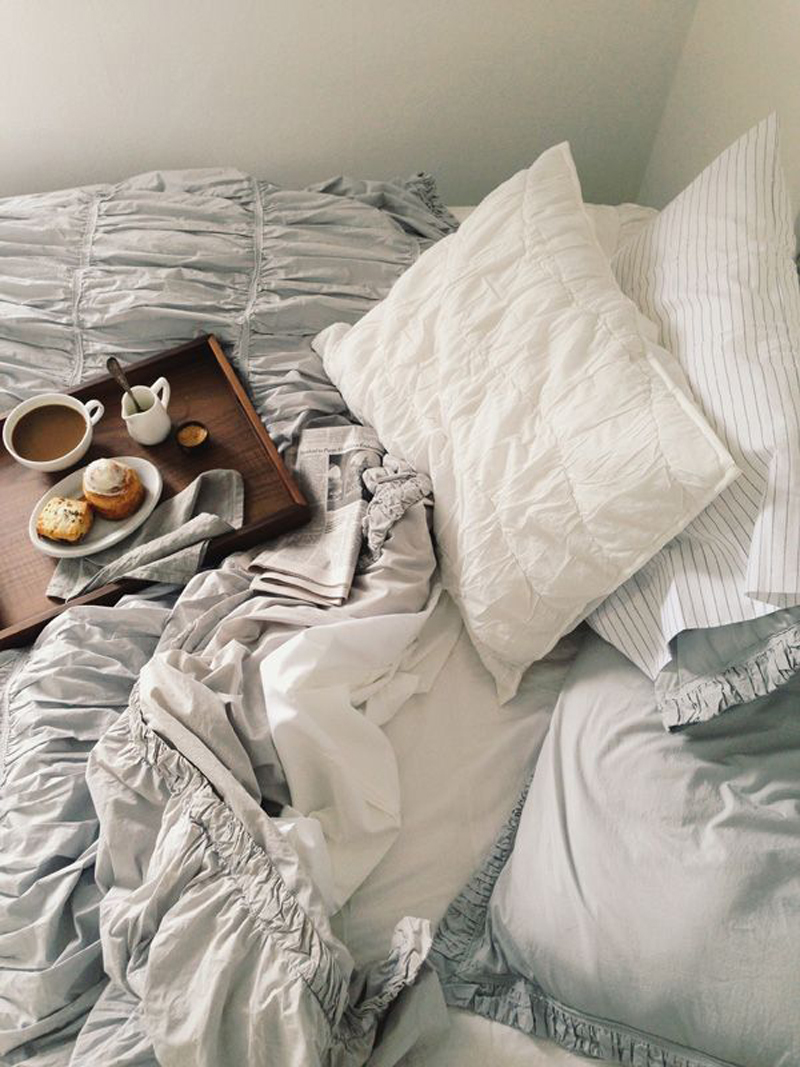 It is not the weekend yet, even though we wish it were. Nevertheless, it's never too early to organize your Sunday morning, to enjoy it to its fullest. Let's face it: we love Sundays as much as we hate them because after Sunday comes Monday and this is a hell of a party pooper! Let's take time to enjoy a long morning routine on that day.
What makes a morning in bed special is beautiful fresh linens, so make sure to wash yours the day before so they feel fresh and smell good on Sunday. Prepare a good breakfast with croissants and fruits and put it all on a tray. Choose tea over coffee. Once in a while, it's good for your body.
Now that you have nourished your body, don't forget your brain. Put aside your phone and all the applications connecting you to the world and try connecting with your inner self. Read a book or a good magazine. The most important is to grow and feel good about yourself.
Pics from Pinterest and Tumblr