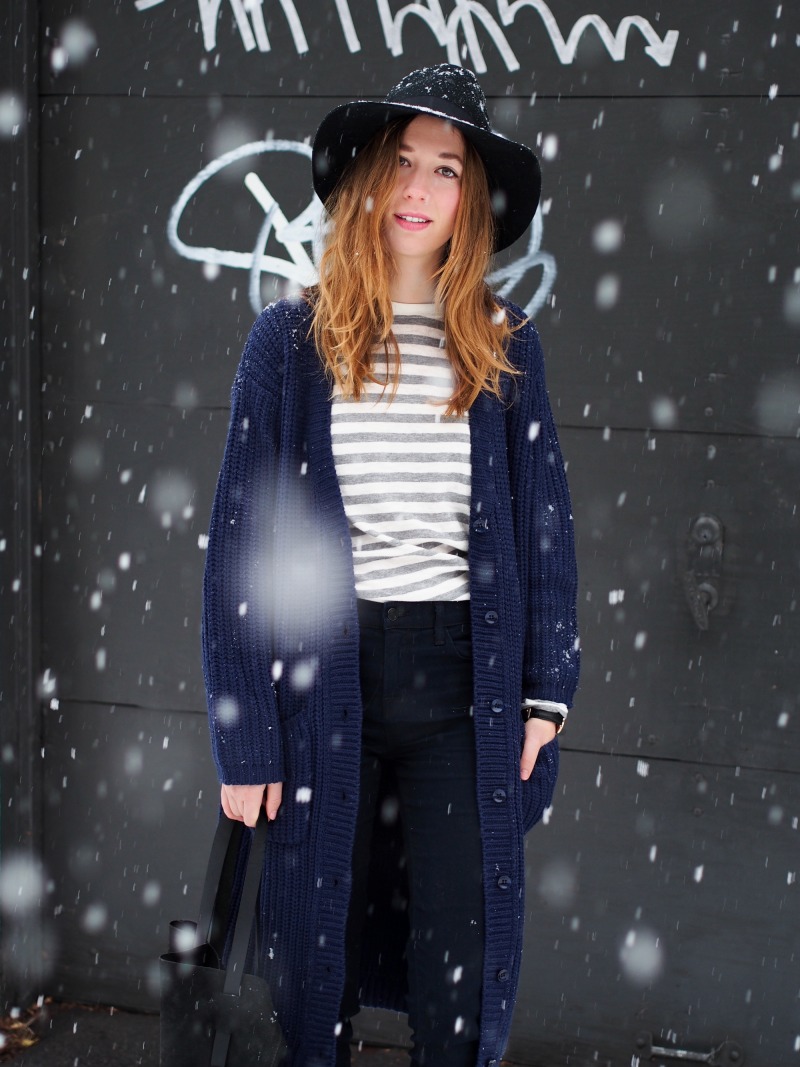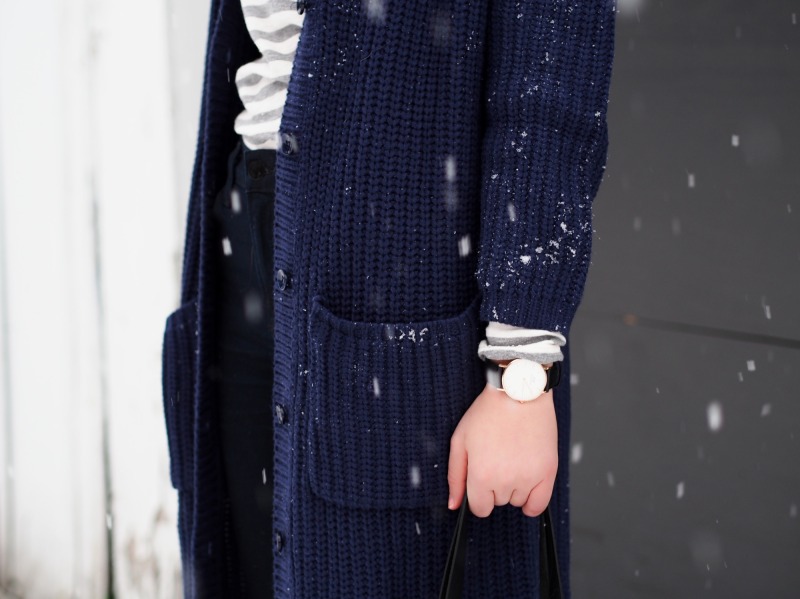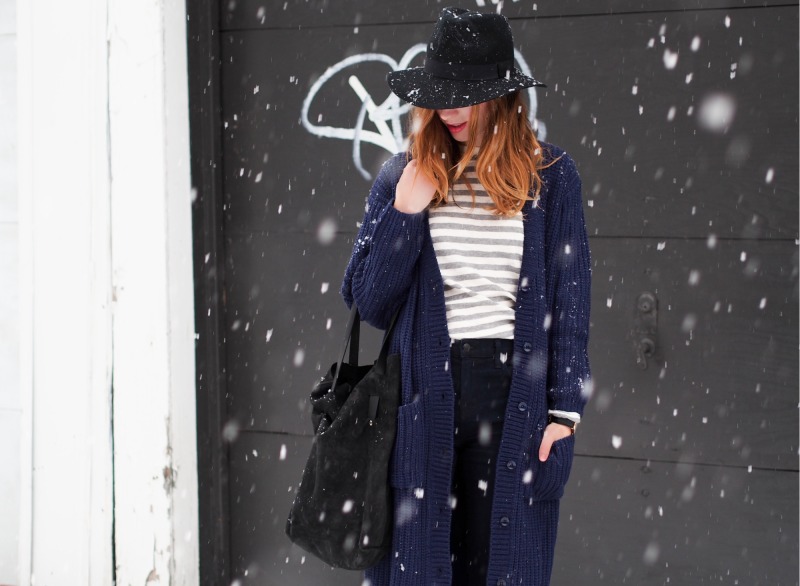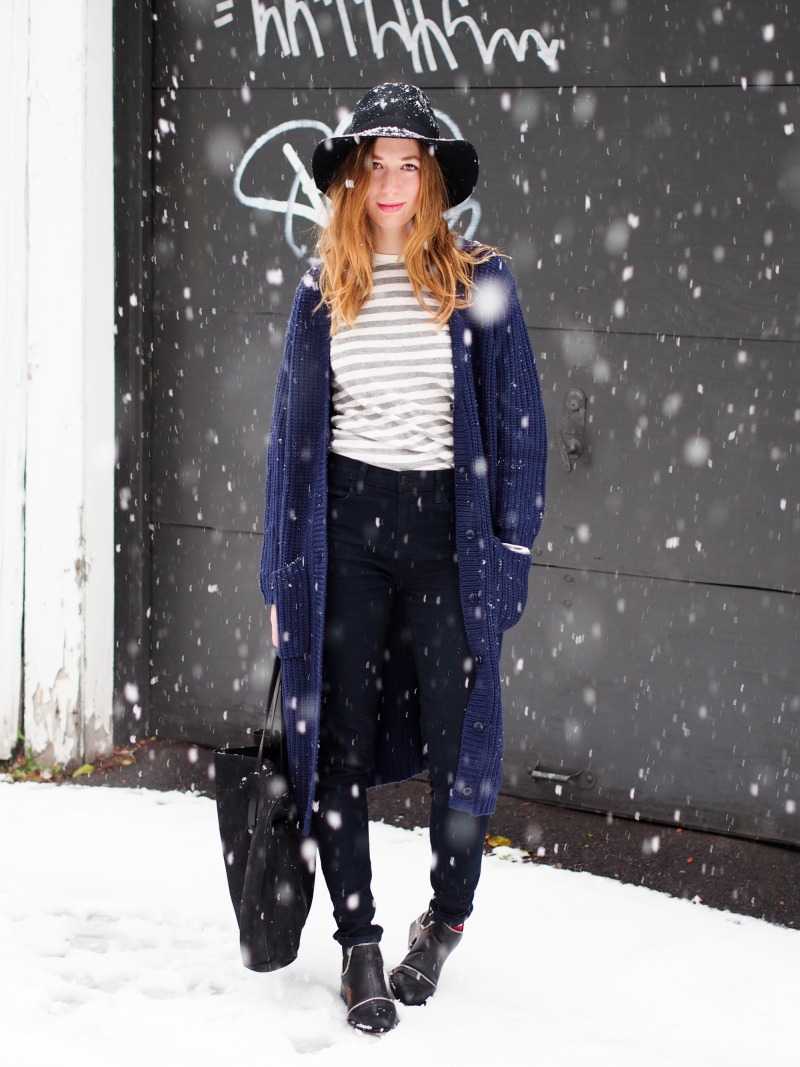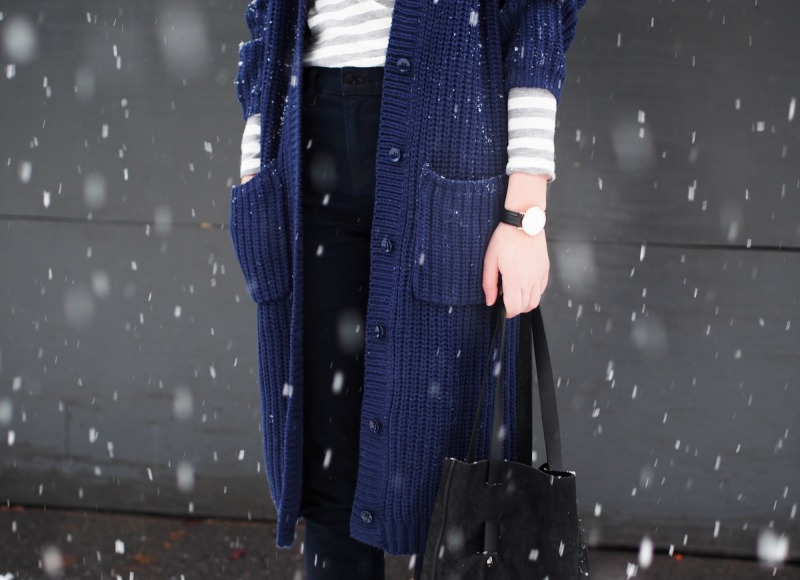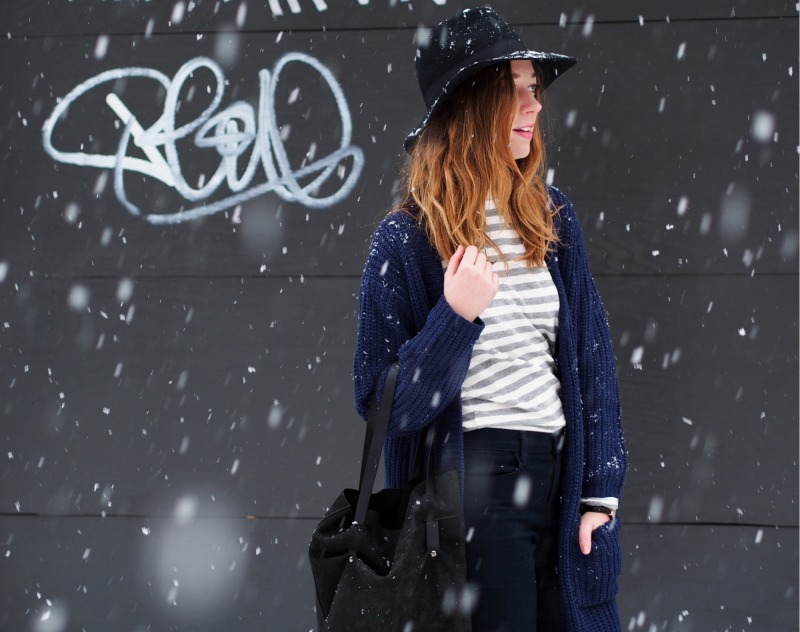 And there it was, snow all over, snow everywhere. Do I love snow? Nope. I use to love it when I was younger, since I was snowboarding with friends pretty much all winter, but now that my snowboard addiction is gone, my love for snow is gone too. I must admit that it does make great photos, though.
Outfit details: TheFreeIsland cardigan (get 20% with code dentelleetfleurs). Joe Fresh shirt. J Brand jeans. Martin Dhust bag. Daniel Wellington watch. Forever 21 hat.
Photos: Anik Lacasse-Richard
Psttt, make sure you follow me on Pinterest, I pin great stuff, I promise!