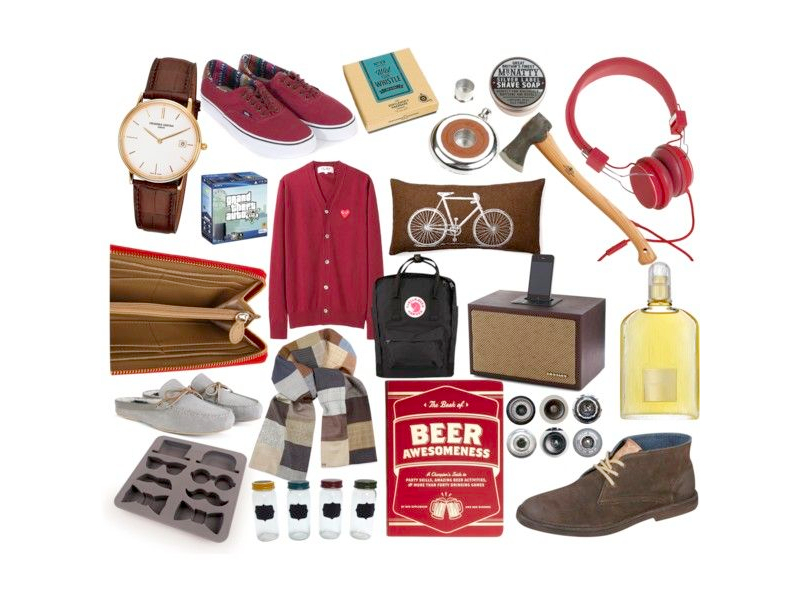 You probably are at your ultimate peek of holiday shopping, and since you now know what to buy for her, you might wonder what the hell you should get to him. Tools? Beer? Fake beard? Don't panic, here are a few ideas that might save you the 25th of december:
1. A watch, works all the time  2. Vans sneakers  3. Flask for the wino gentleman  4. Shaving cream  5. Urbanears, especially if your boyfriend is a musician (real talk)  6. Axe (the boyfriend told me it was a super great gift, so I trust him)  7. Bicycle pillow  8. Chic cardigan  9. Grand theft Auto game. Buy at your own risks  10. Leather wallet  11. Slippers  12. Stylish winter scarf  13. Backpack. He doesn't have to be the explorer kind for that one  14. Iphone/Ipod speaker  15. Perfume  16. Boots  17. Lens for Iphone  18. Beer awesomeness book  19. Jars, for basically everything  20. Gentleman's ice tray 
If you're the type of person who likes to take different perspectives on life, you can still shop some other options below.