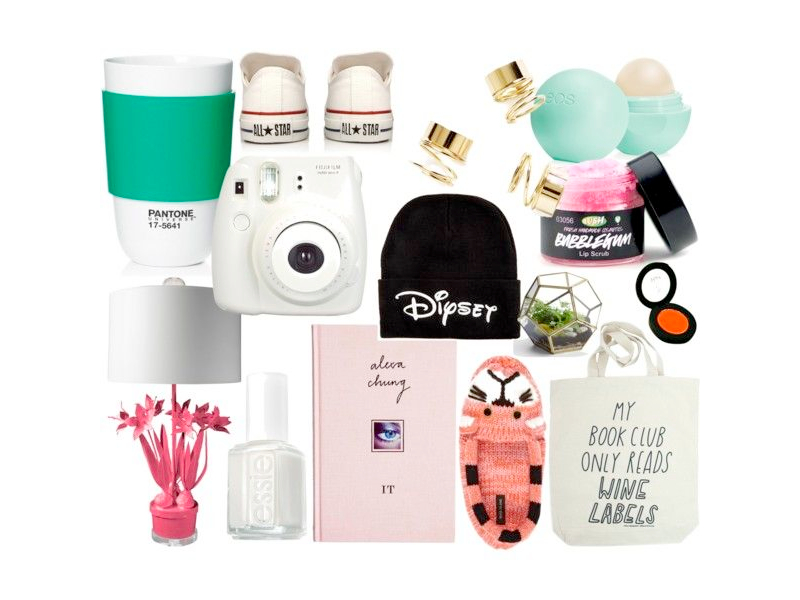 The holidays are definitely here, especially if you life in Canada. Our field is covered with white snow and our faces with one or two scarfs. Some people are even on vacation already (hello to all of you, students). Holiday season also means gifts, lots of gifts, (you saw that coming, right?) and as an Internet pro (:p), I am here to share the best ideas that are on and from the web. Here are a few of my favorites (for girls):
1. Pantone Thermo Cup  2. Converse Chuck Taylor sneakers  3. Gold rings  4. EOS lip balm  5. Lush Bubble gum lip scrub  6. Dipsey (like Disney) hat  7. A beautiful terrarium  8. Fujifilm Polaroid camera  9. Cute lamp  10. Essie white nail polish  11. Alexa Chung book  12. Cute cat slippers  13. Fun Book club tote (for a little plus add wine in it!)  14. Hair Chalk
If you like those ideas but you're the type of person who loves to have the choice, you can still shop some alternatives below!