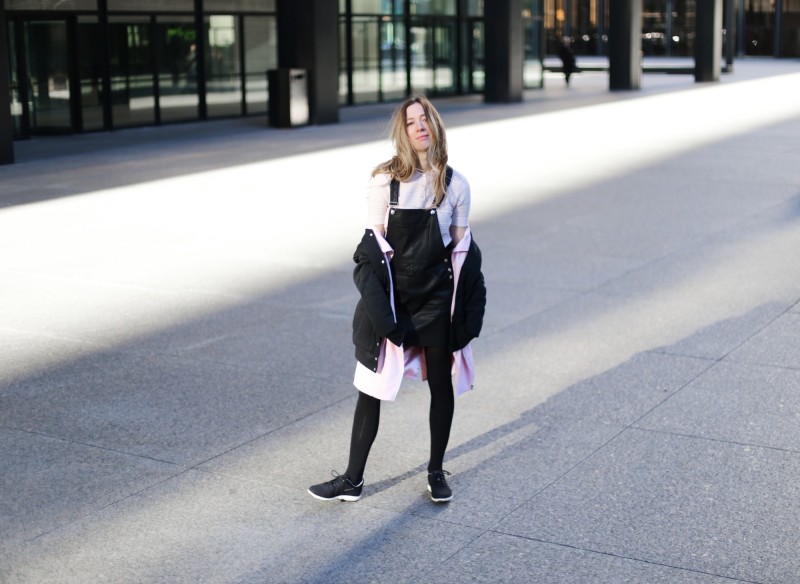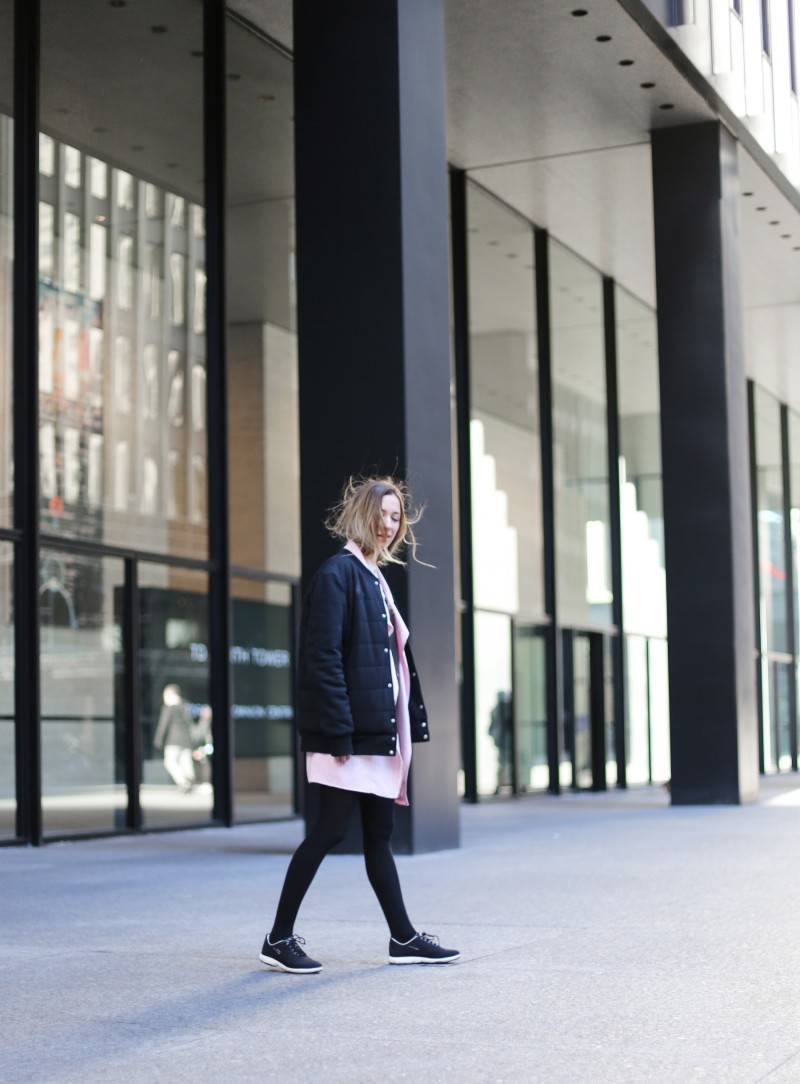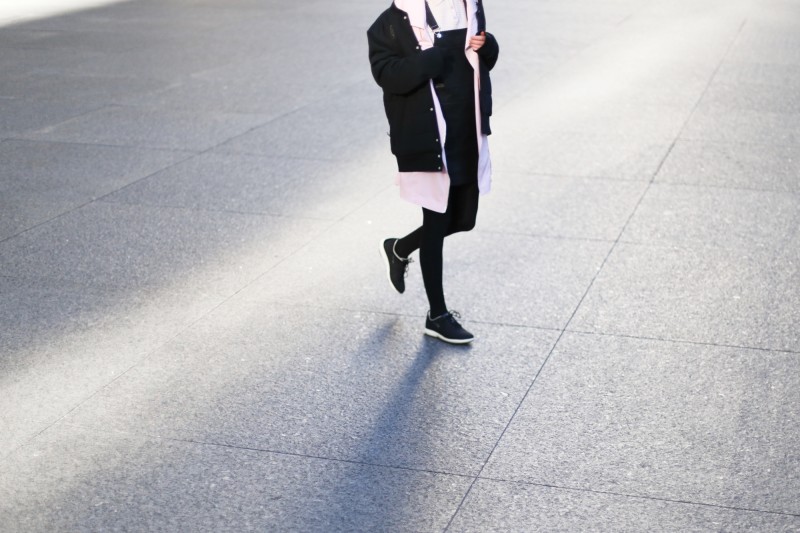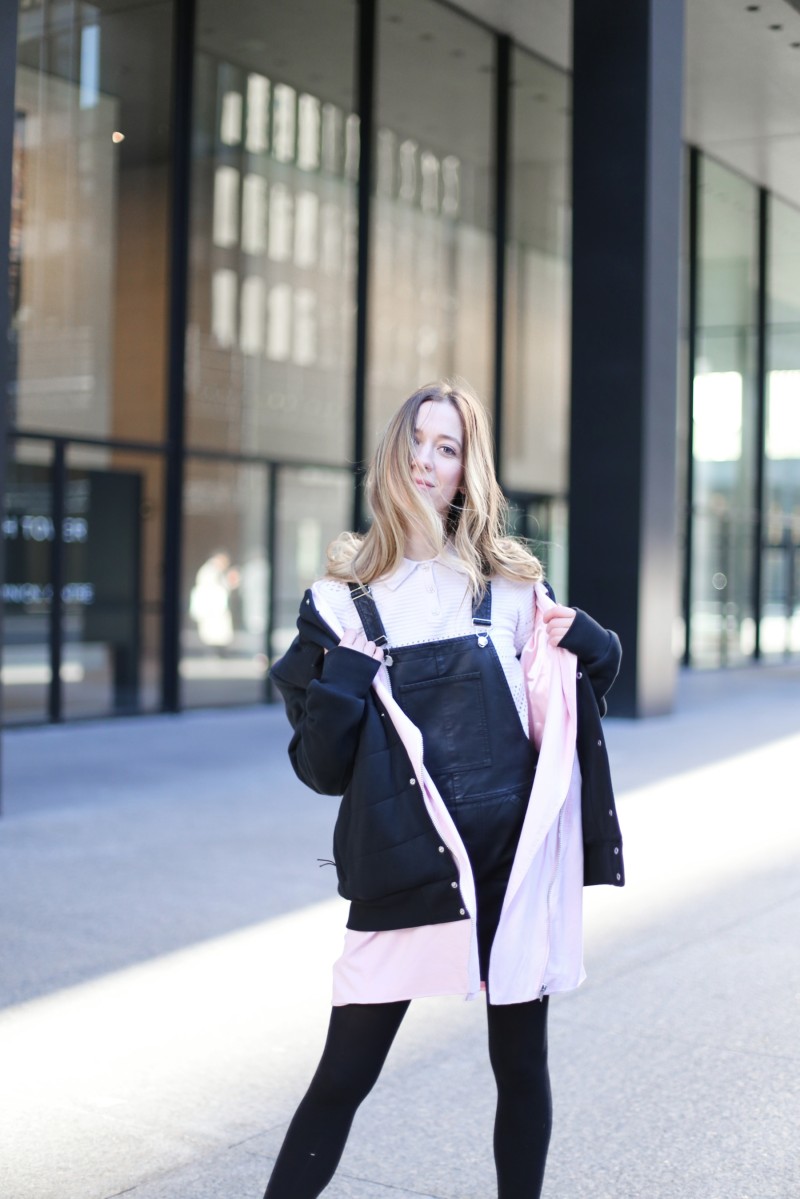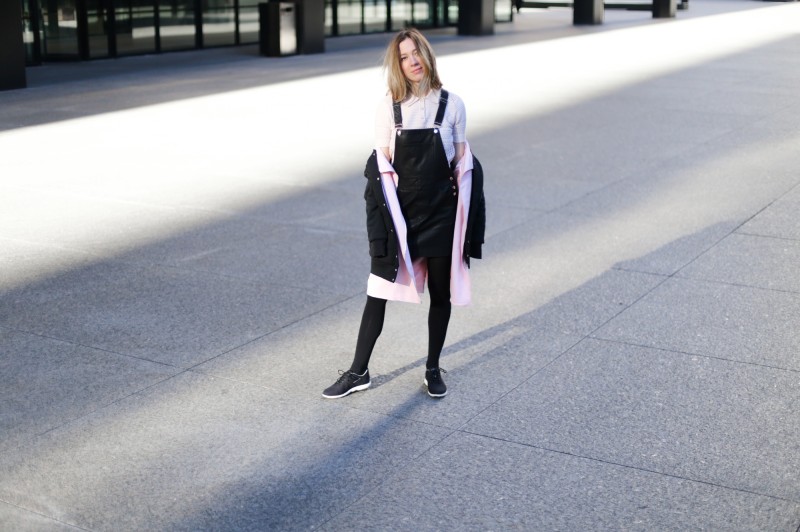 It's irrevocable, sneakers are the new everything. I do not think I have been wearing anything else, besides Chelsea boots, for the last four months. I love the idea of my feet not getting hurt, even after a 3 hours walk. Sure, heels are perfect to elongates the legs and punch a masculine outfit, but sneakers are my go-to and I highly recommend they become yours.
Since sneaks are now a part of my everyday wardrobe, I decided I was going to give those GEOX a try. Along with some cool other bloggers from all over the country, I had to try and shoot these and share my impressions. After a few walks- been wearing those a lot while in Toronto- I can say that I truly appreciate their shape and comfort level. Those Nebula are also characterized as "the shoe that breathes", since they are made with fabrics and materials that are offering body temperature regulation (not bad, eh). You can choose from a variety of colours and patterns (but I just had to go for black) and mix and match them with your Spring-Summer wardrobe.
Go for them if you are planning a long walk or if you want slick shoes to go to work. Either way, wearing them is just like walking on a cloud, I promise.
Outfit details: GEOX Nebula sneakers. John + Jenn overall, pink coat and pink polo. Puma coat.
Photos: Candice Pantin (edited by me)