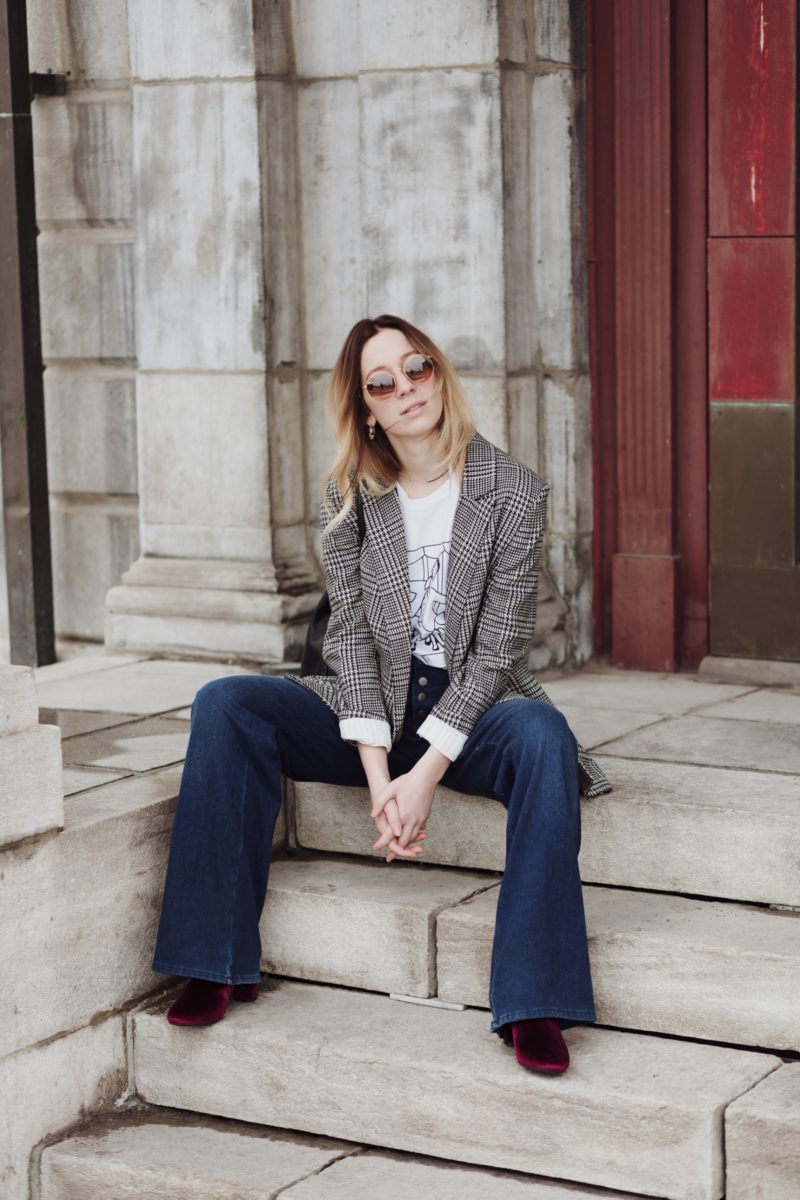 Just me- wearing the same pieces over and over again as per usual. You guys know me, I love to mix and match the clothing I love, and when I love, I love for a long time. It is actually so funny because I am writing this as I finished packing for New York fashion week and I am bringing along this blazer and those pants with me.  I will be wearing them in totally different outfits for the occasion.
I used to shop before fashion week to get new pieces to showcase and everything but now, I just go with what I have. I don't have that many clothes (because I give a lot of it to charity and my friends), but the ones I keep are the ones I enjoy wearing the most.
Catch me on Instagram to see real-time update. I won't be on Snapchat too much because I want to Vlog during fashion week and I want you guys to go check my Youtube later. Yep, I'm evil like that.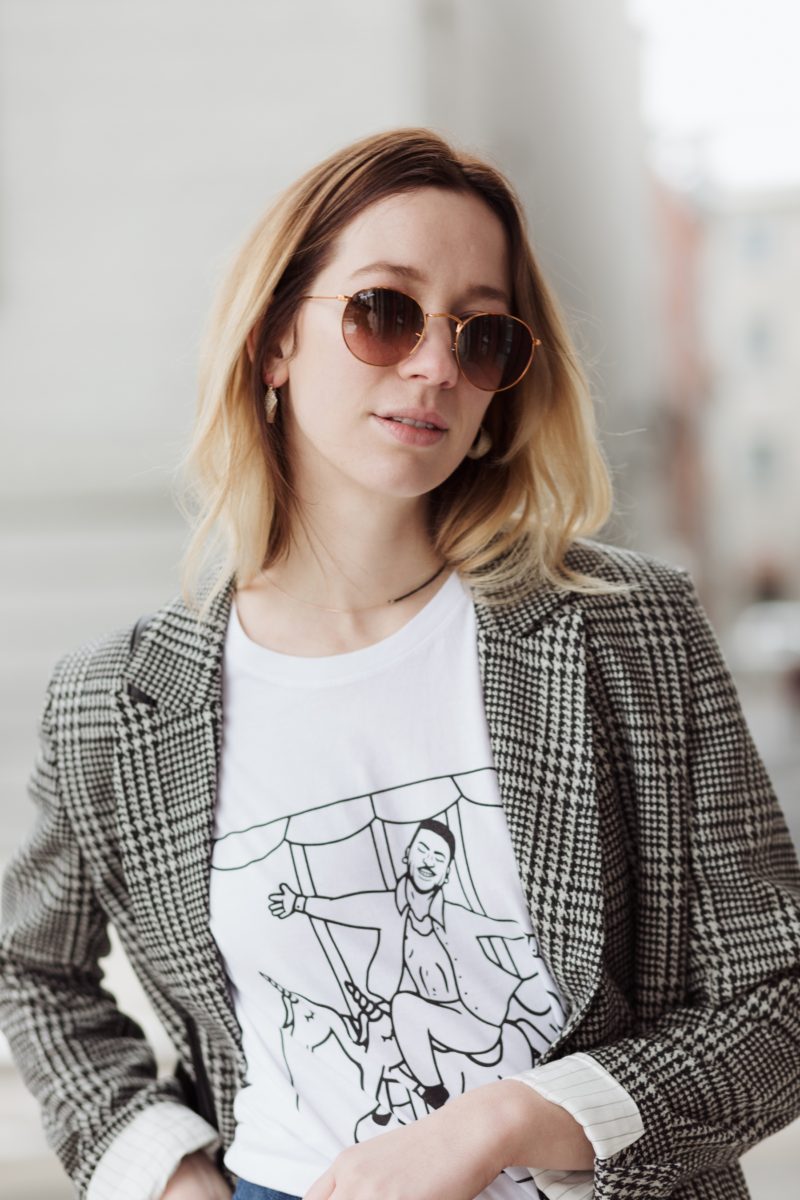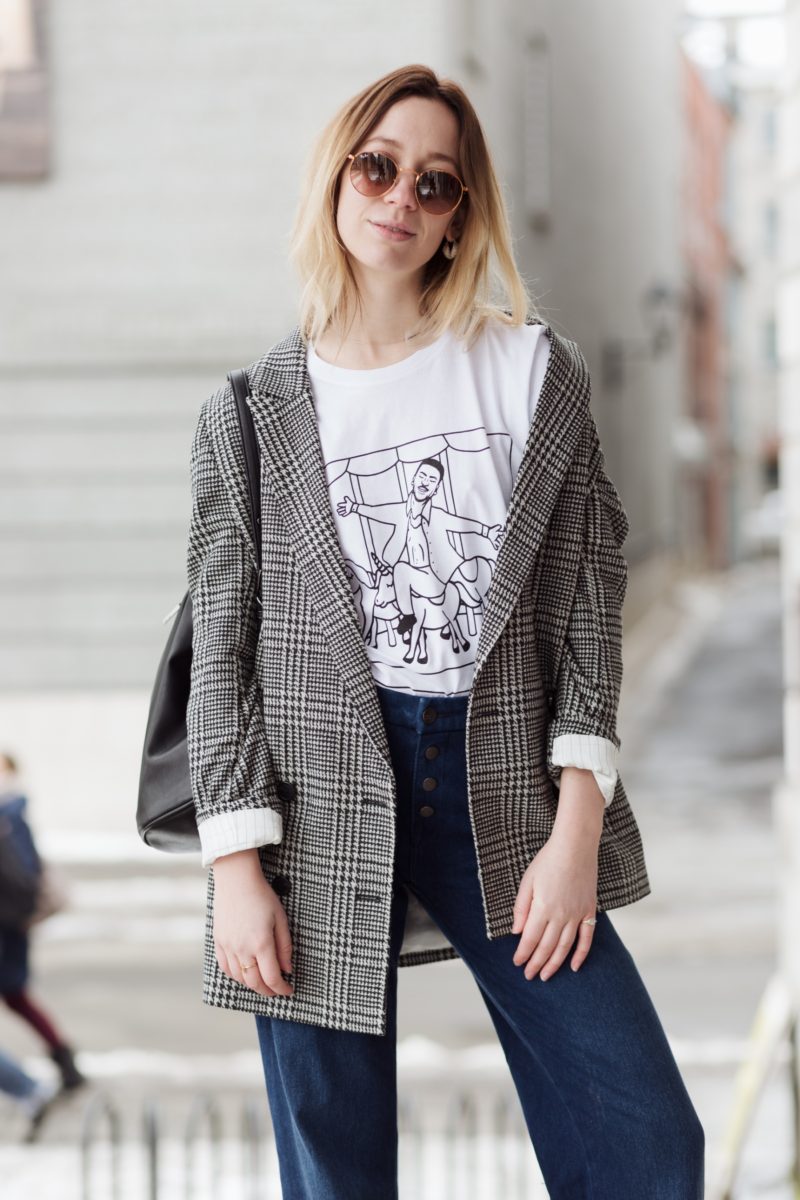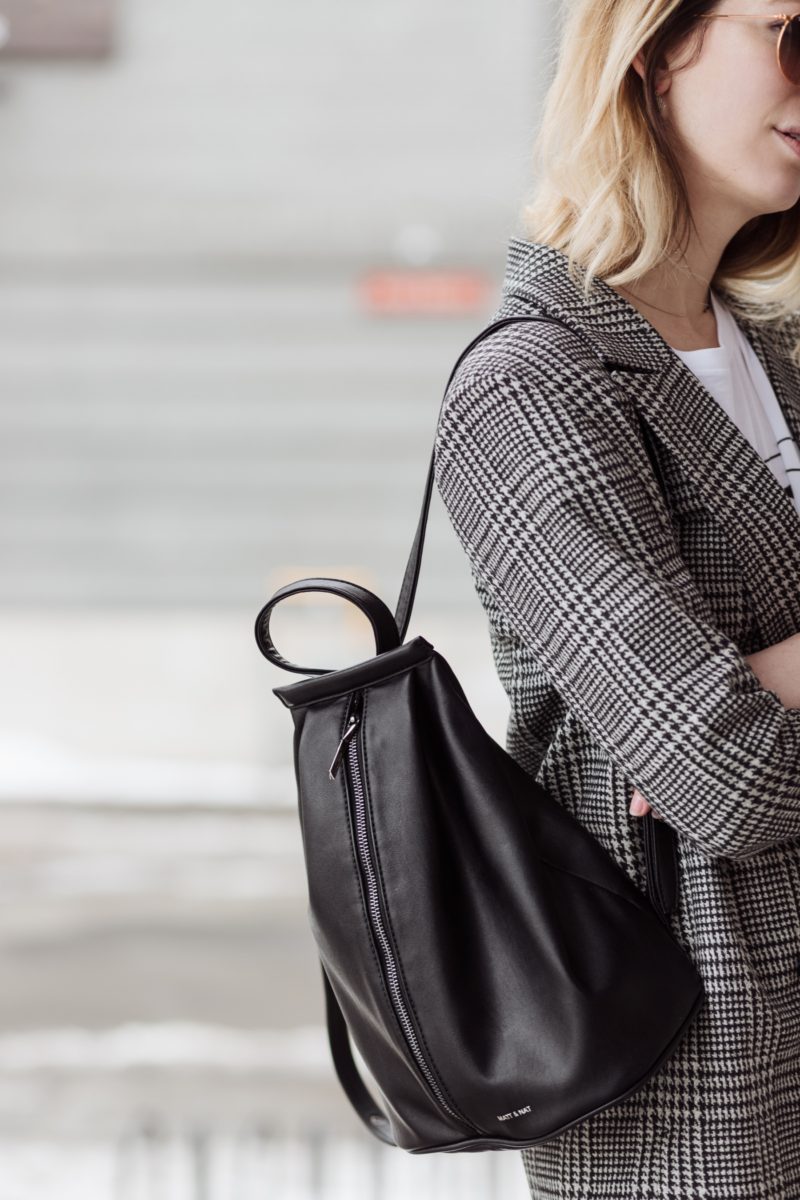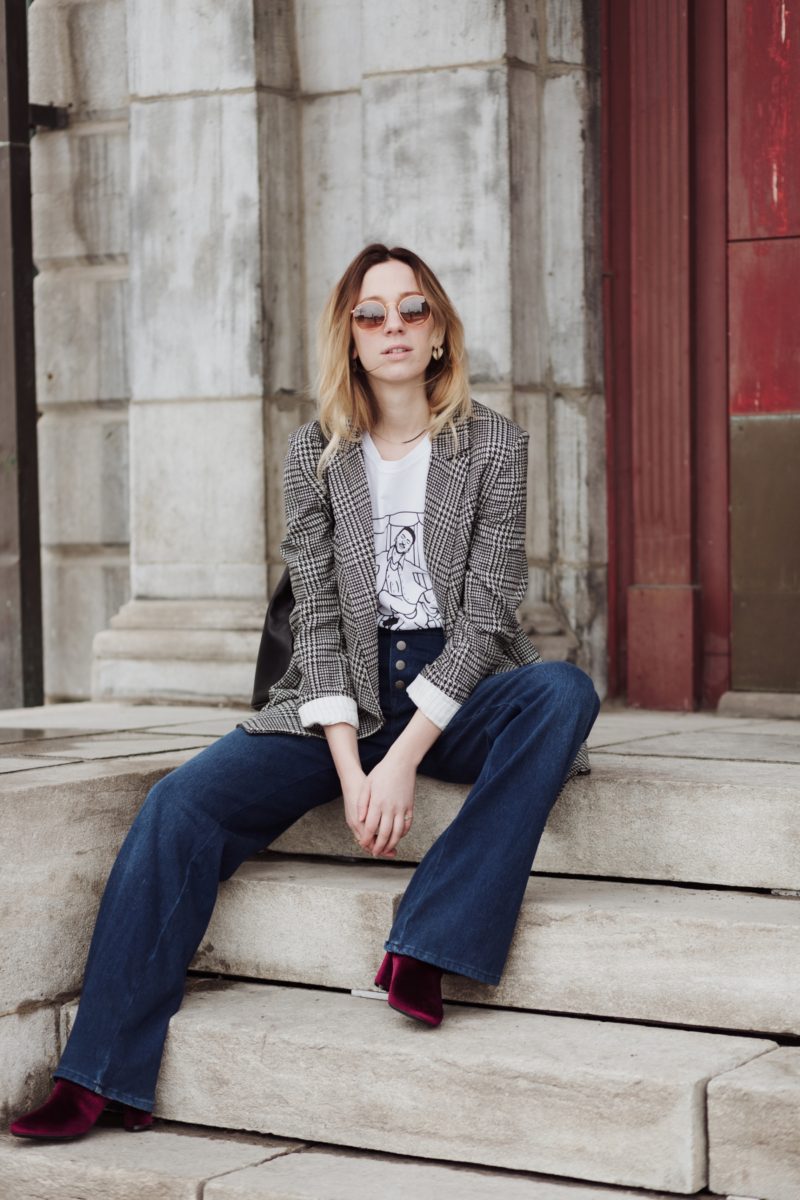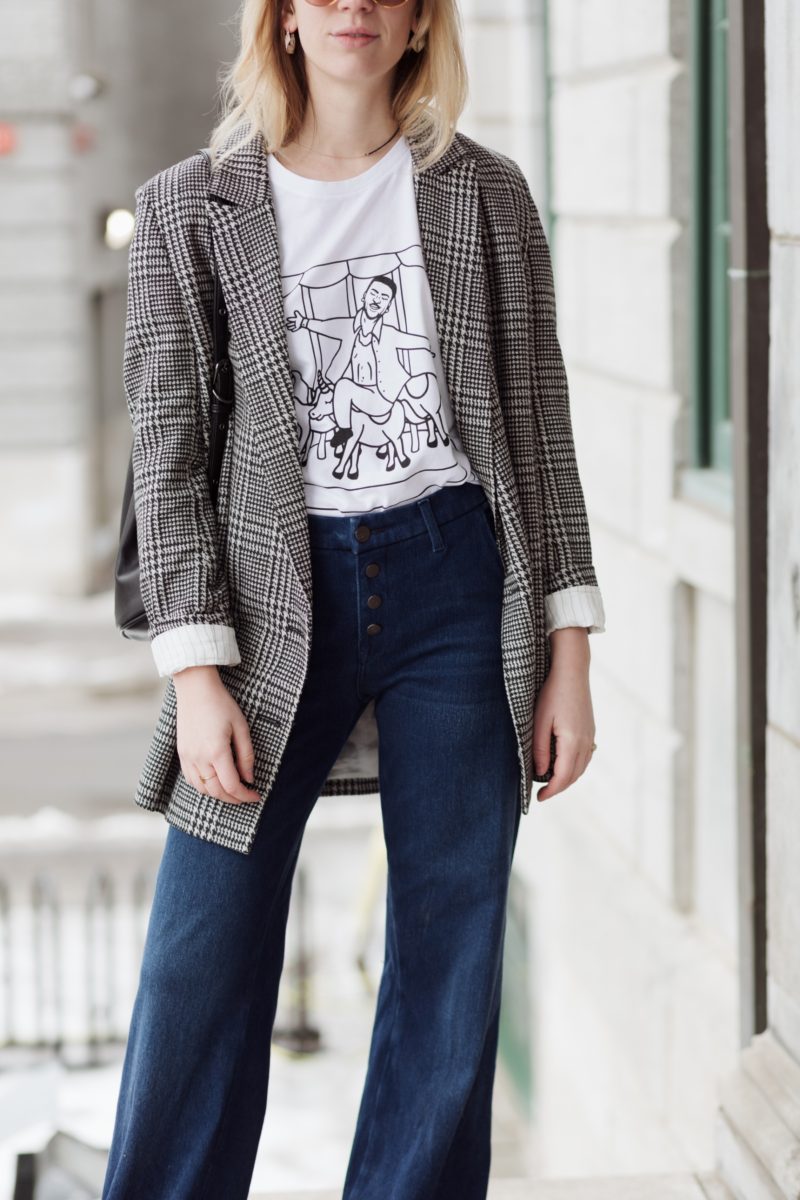 I am wearing: Mavi jeans. Pony t-shirt via Citizen Vintage. H&M blazer. Matt&Nat bag. Ray Ban sunglasses. Raye the label shoes via Revolve clothing.
Photos: Sarah Emily St-Gelais