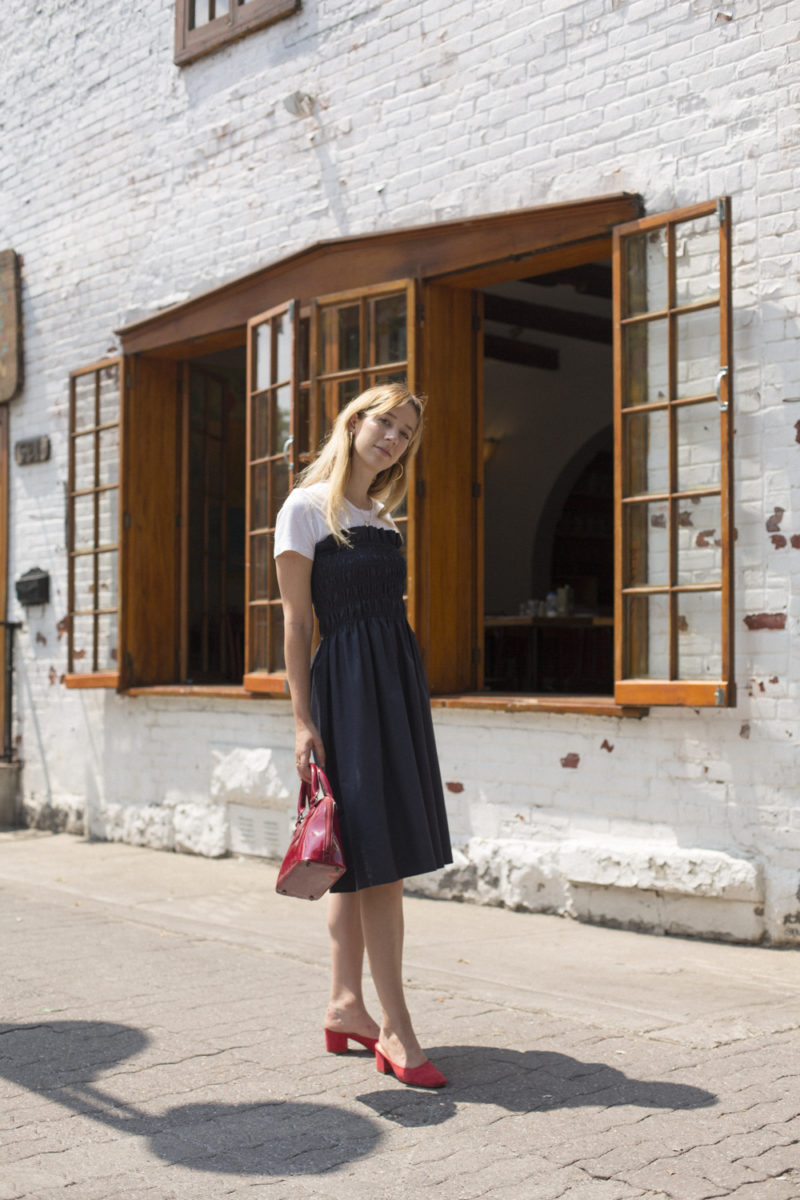 *This is a sponsored post written by me on behalf of Samsonite Canada. All opinions are 100% mine.
You guys know me too well (or do you?)- I love a good bag. Some girls are out there for the shoes, I am all in for some great, well designed handbags that I can hold tight and make my own. I feel like a new pair of shoes is just a flavor of the moment, but bags are like long term relationships. They follow you everywhere for a very long period of time.
I've started buying more well designed pieces these past couple of months, since I am now a grown up and can manage to pay the bills and get what I want. My vintage collection is starting to look pretty good, as well as my brand new, colorful new pieces. I try to go for purses that are created with great fabric and a fun sense of style, since I like to keep my acquisition for life.
Since I am all about color matching these days (shirt with shoes, shoes with bag, etc) I felt like I needed a red tote in my life. I've been wearing so much red these days it's kind of obsessive. My Instagram feed has been filled with this fire color for a little while now. Since I love a luxurious bag most of the time, I opted for this very cute, small and light Lipault one. Plus, it makes me look very professional, which I don't hate. Imagine this bag with a suit? So good. I decided to match it with my favorite shoes of the moment, to create a more put together look. Also, this dress is layered with a white t-shirt so it doesn't look to « going to the beach ». It is a trick a recommend for lots of your pieces, if you are trying to make them look a bit more casual.
Lipault is a Paris brand (yep, we love) that was mostly created for young professionals that travel for work or for fun. They also design some pretty cute luggages if you are on the hunt for a new one. All of them are created with light fabric so you don't end up breaking your arms at the end of your exploration time. Pretty impressive, if you would ask me.
You can obviously get your hands on this baby online, as well as some other super cool designs, and in Vancouver, if you are a west coast reader. If not, there are currently 2 shop in shops that exist in the US, if you are an avid traveller.
Do you guys own a red bag? How to you like to style it?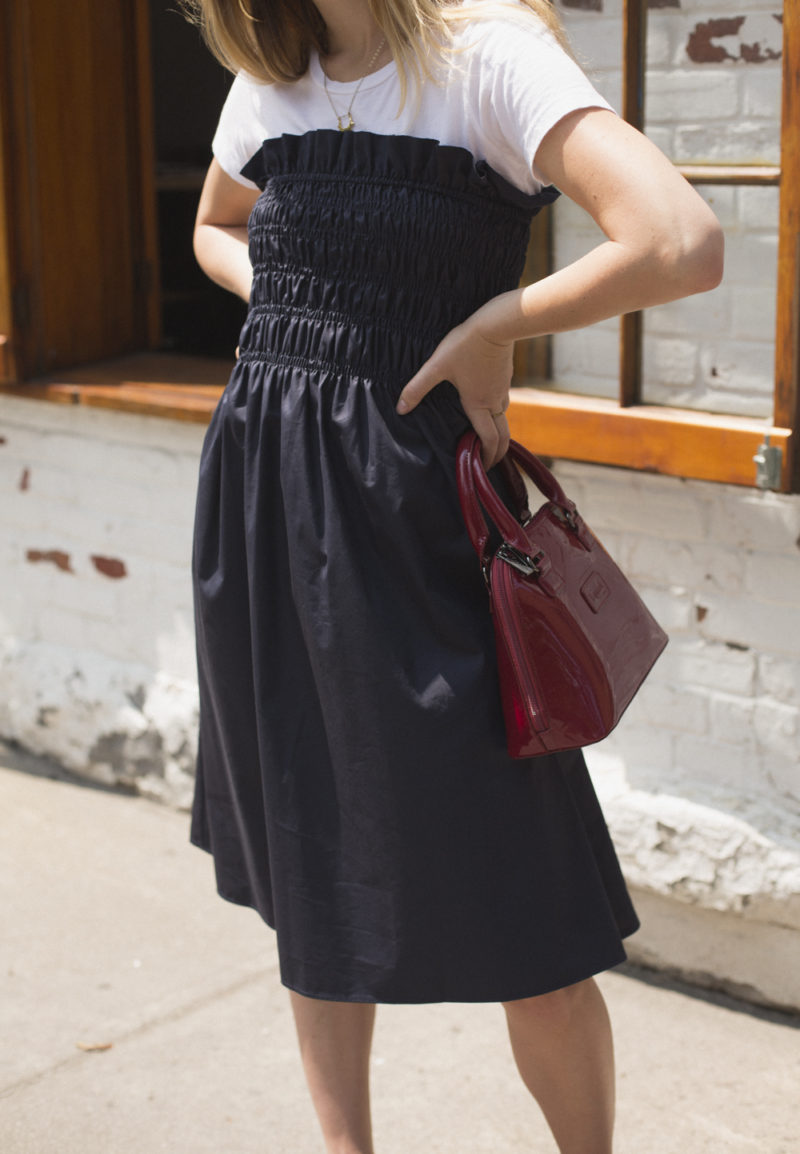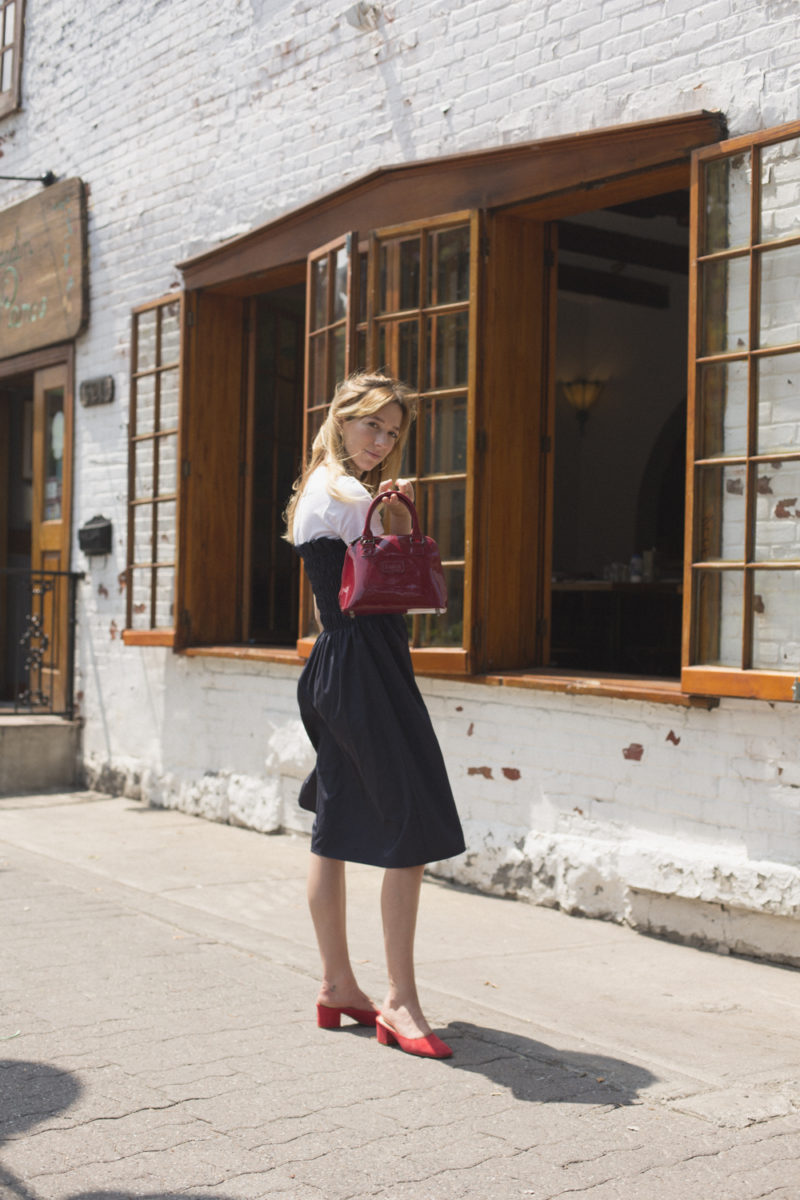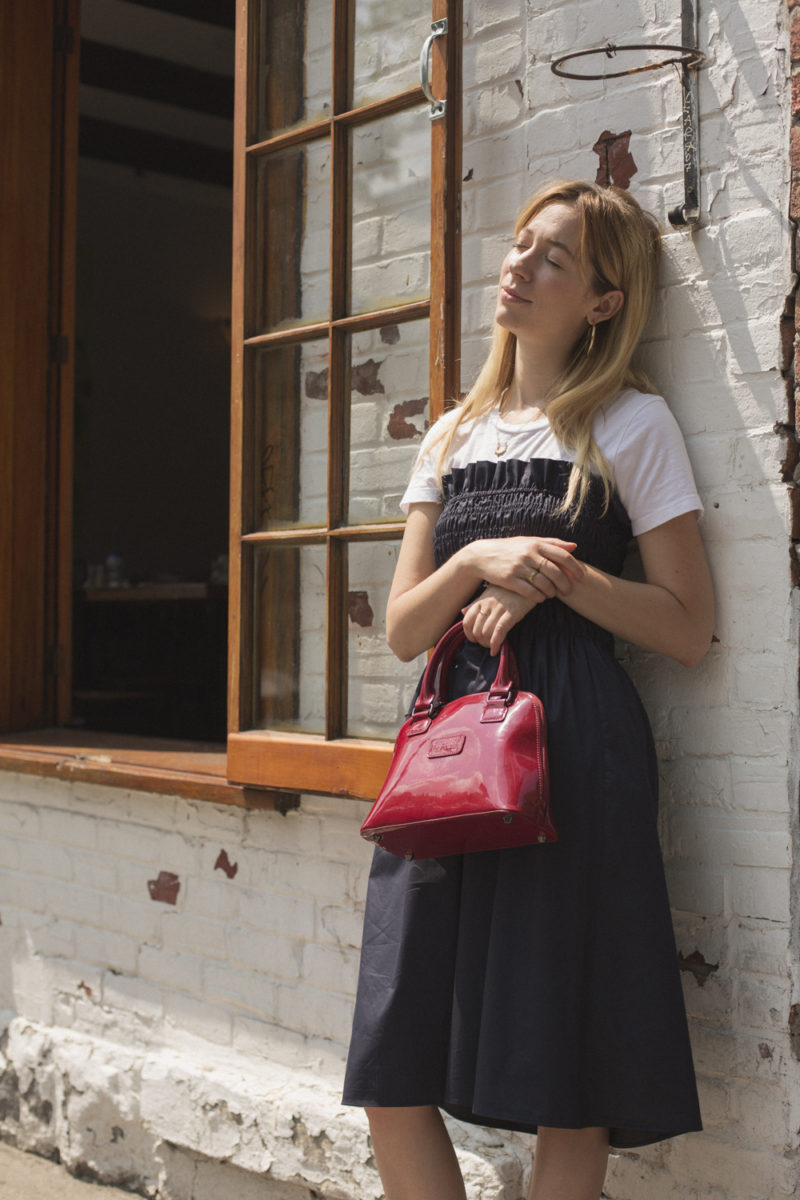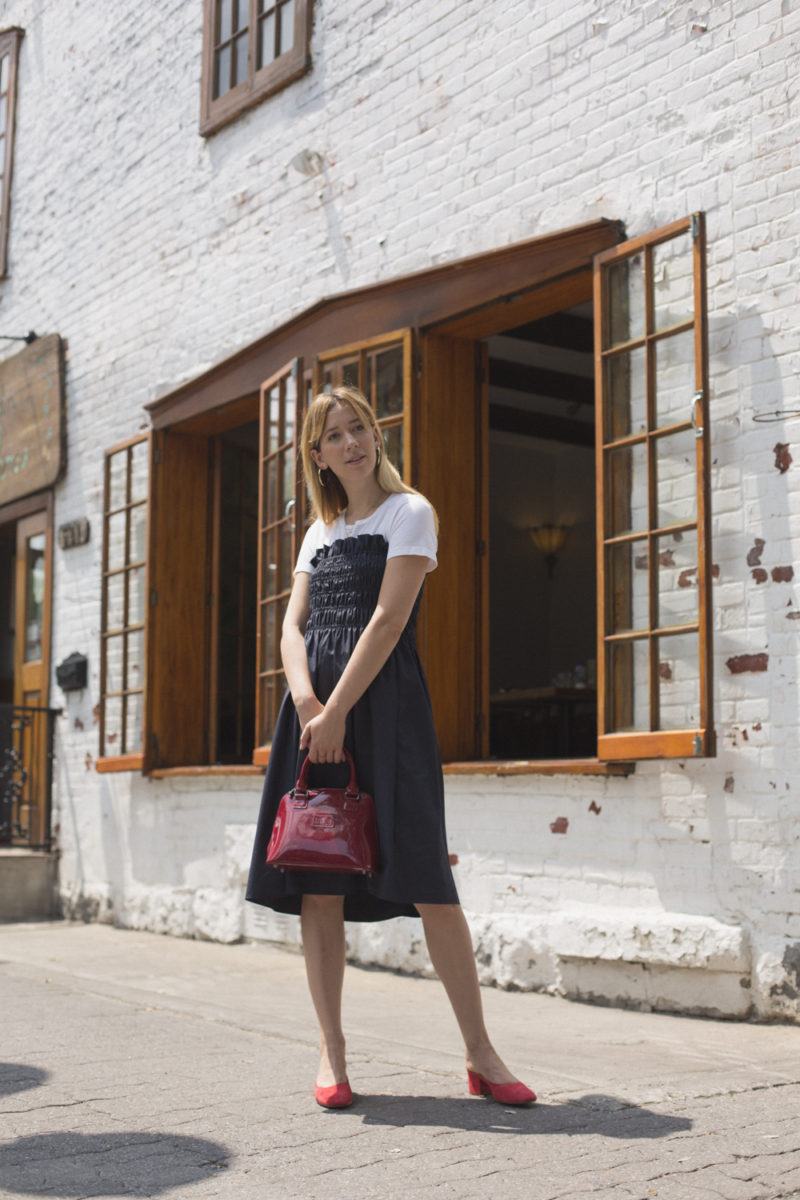 Photos: Ariane Poulin