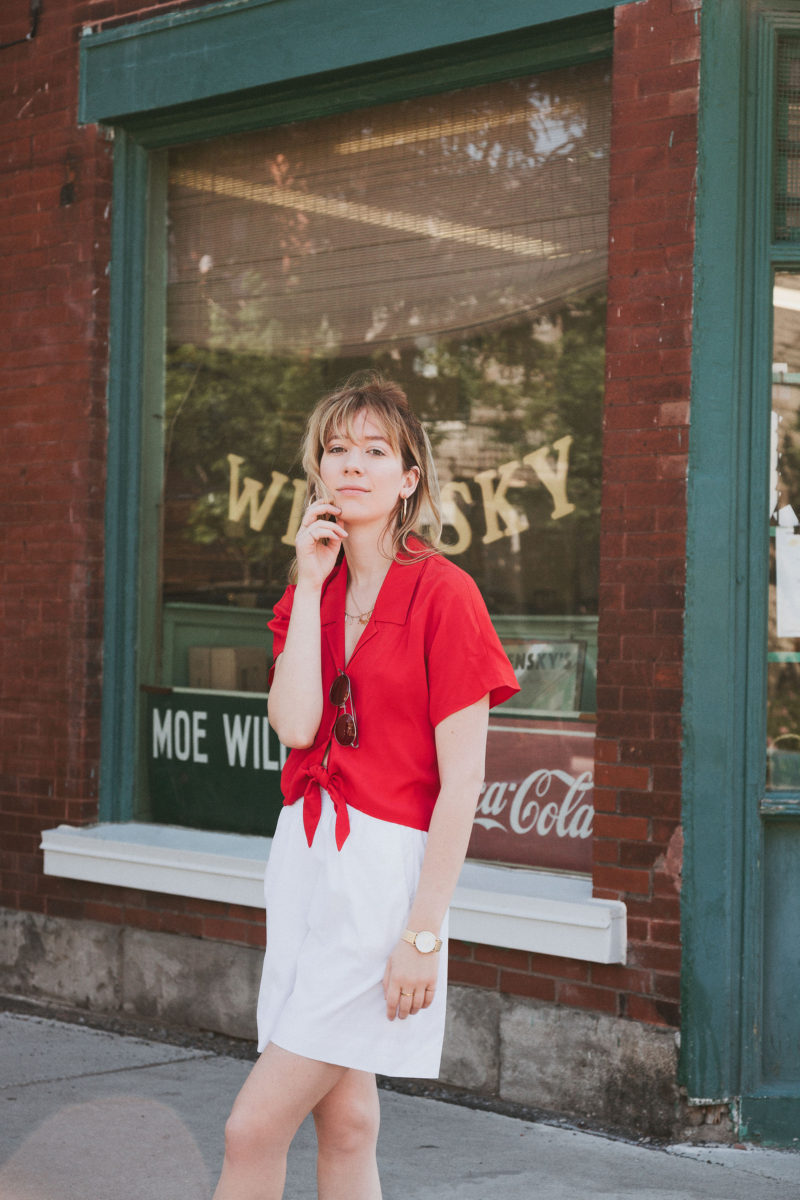 You might be aware of this Canada 150th Anniversary going on strong. People dress in patriotic colors and share their favorite places in their very own Canadian city. 150 is a big birthday. I am not sure I want to see my own 150th Birthday to be honest.
Montreal is my home town (now is, because I was born outside of the city) and I am more than happy to share a few places I like in the city to commemorate this fun birthday. I, of course, opted for the Mile-End today, because I've been living in this Neighborhood for quite a while now. Wilensky is one of the most known place in the Mile-End, because of its Vintage look and awesome food. If you look it up on Instagram, it was photographed a lot before.
This outfit, of course, looks really patriotic, with the red top and the white shorts. Was it planned? Obviously! Do we know each other?
Tune in tomorrow for another outfit and another location!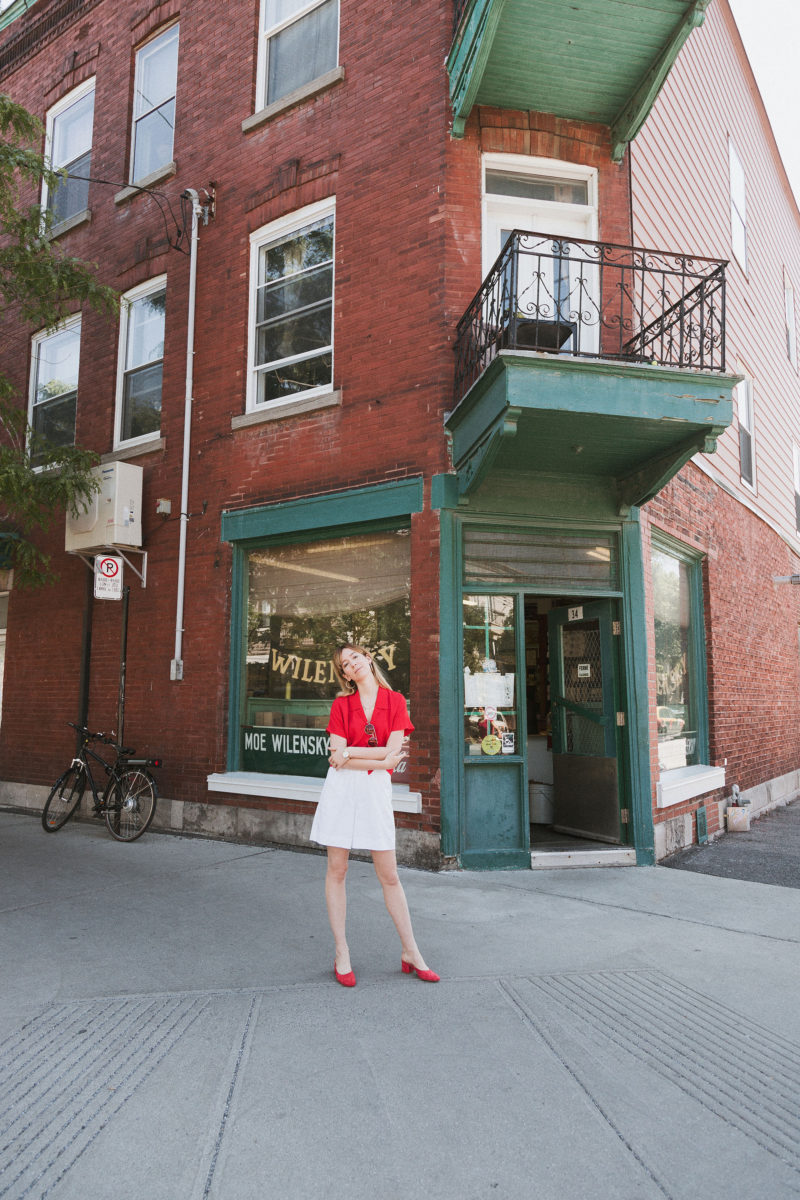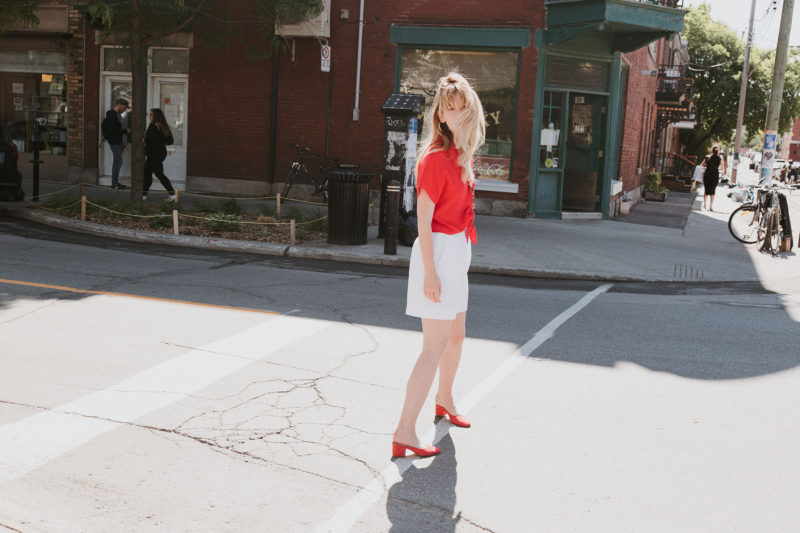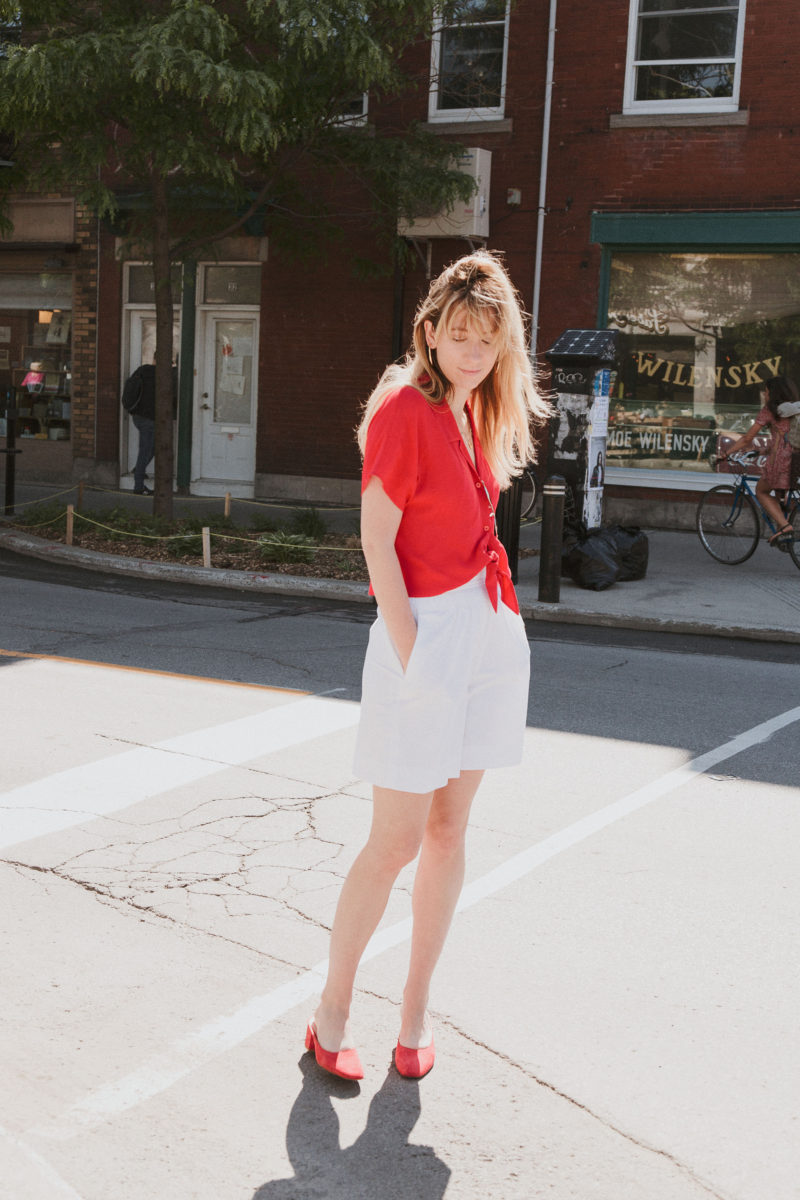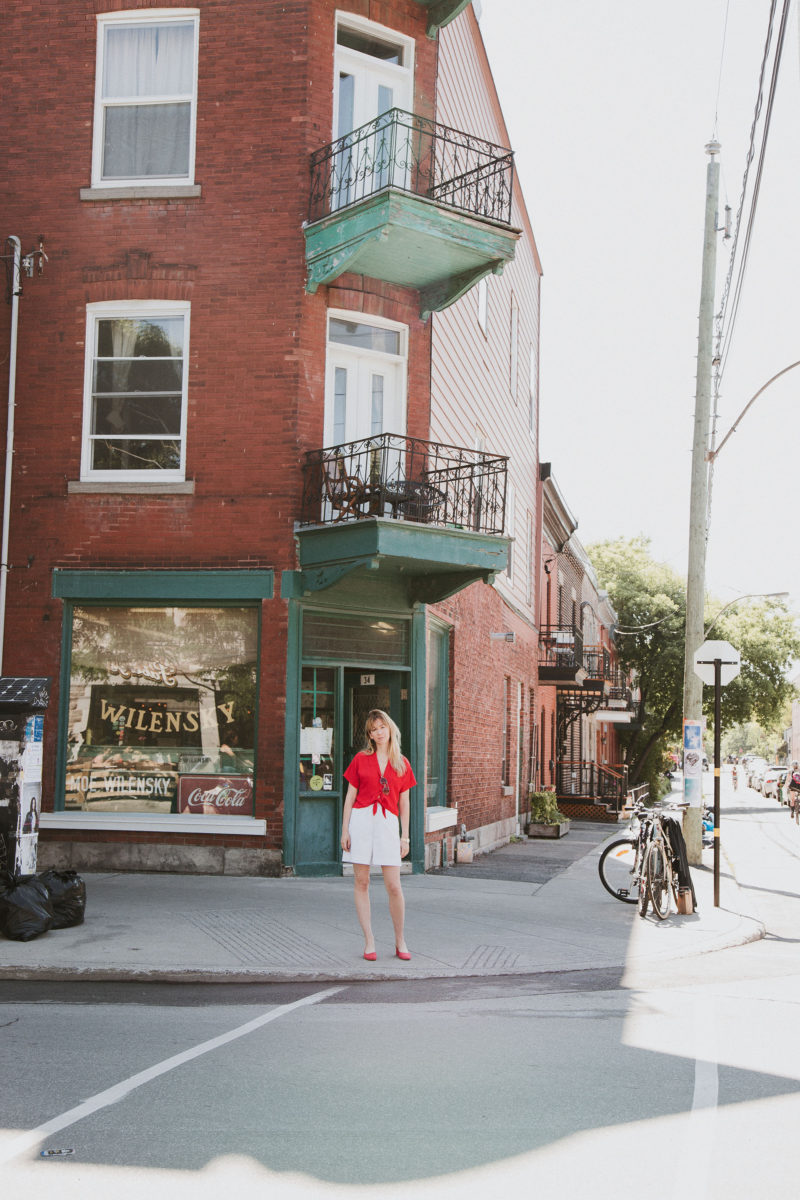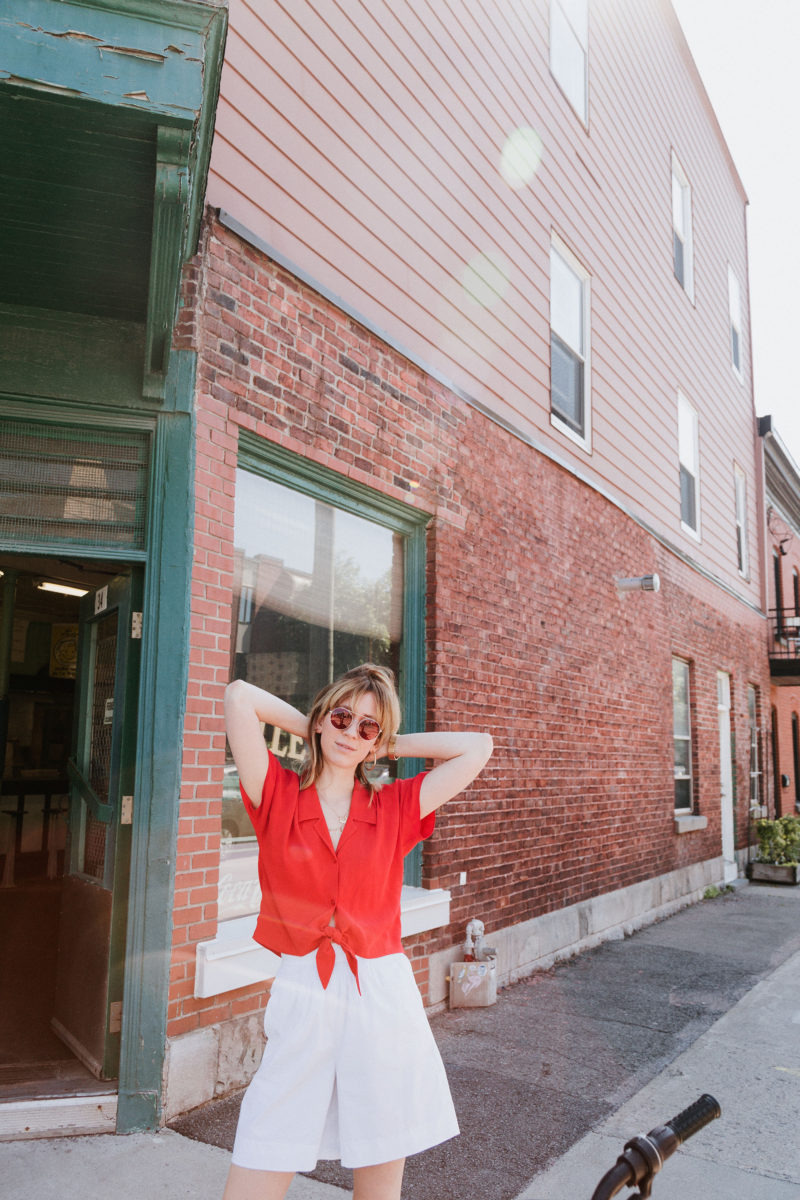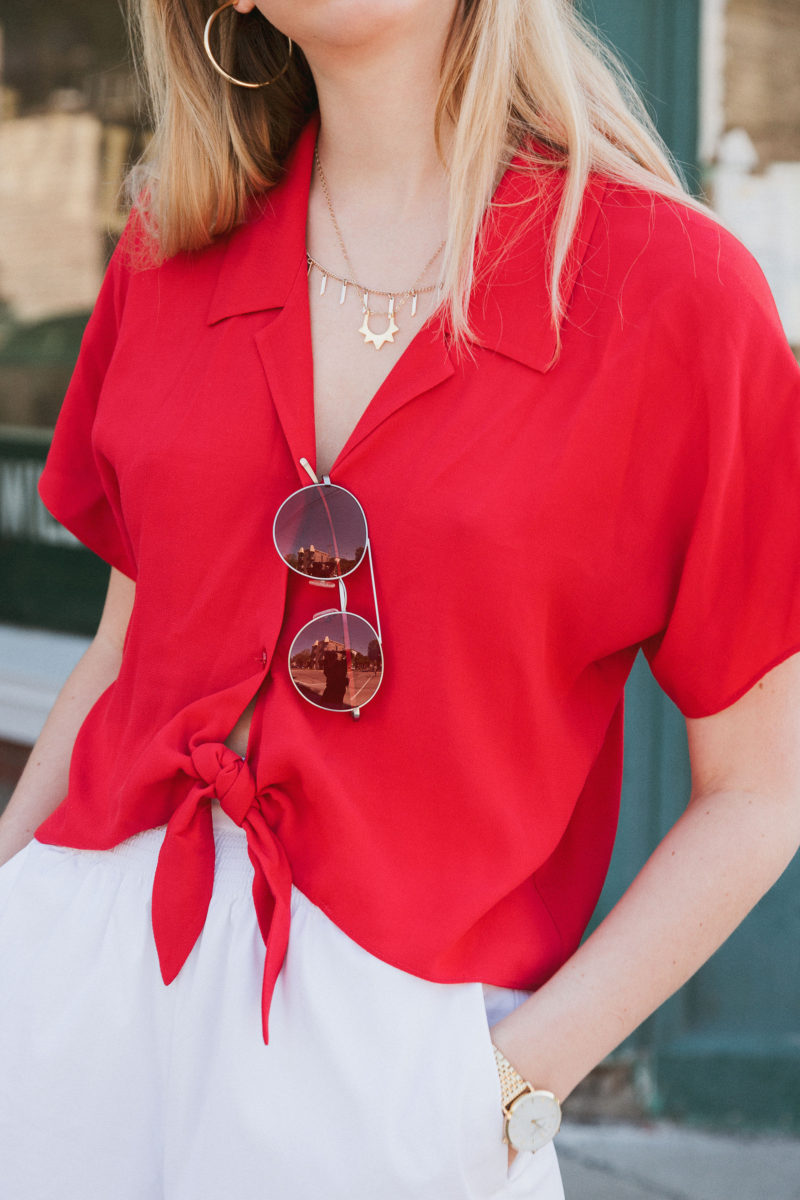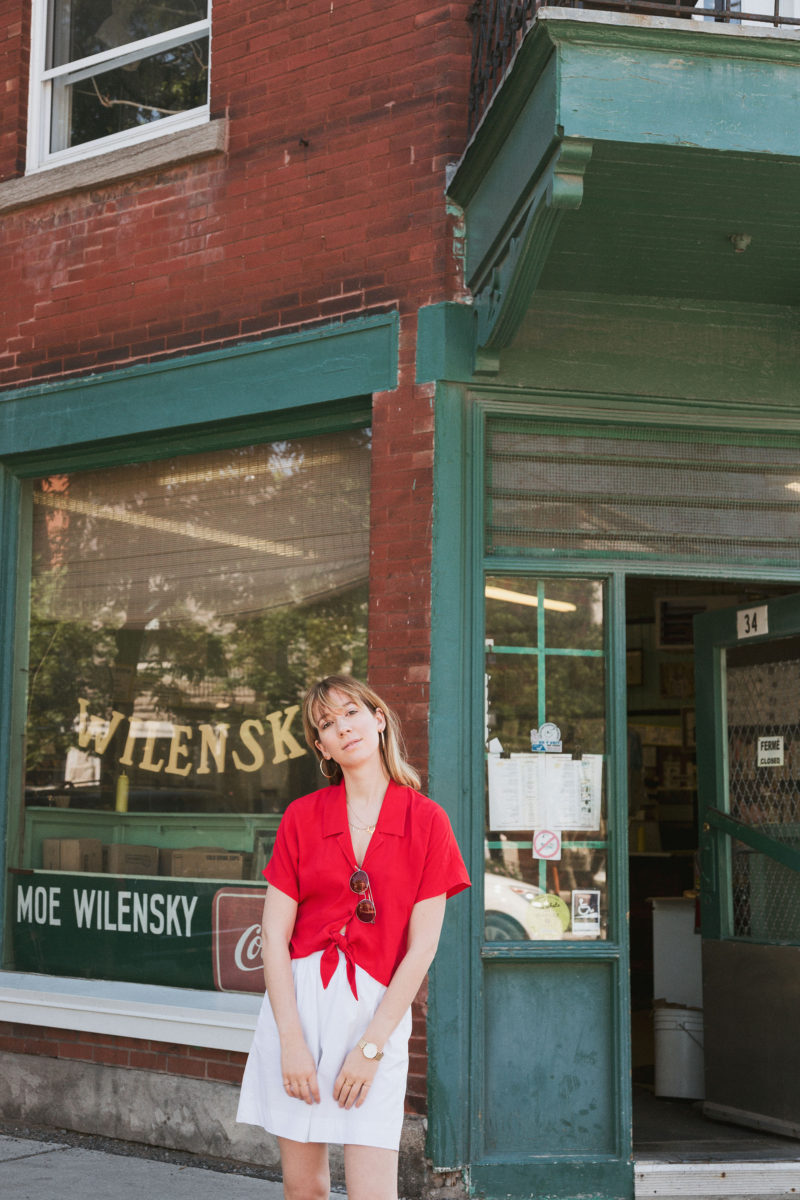 I am wearing: Aritzia top and shorts. Club Monaco shoes. Bon Look x Milk and Bone sunglasses. Kenny Bird earrings.
Photos: Sarah-Emily St-Gelais