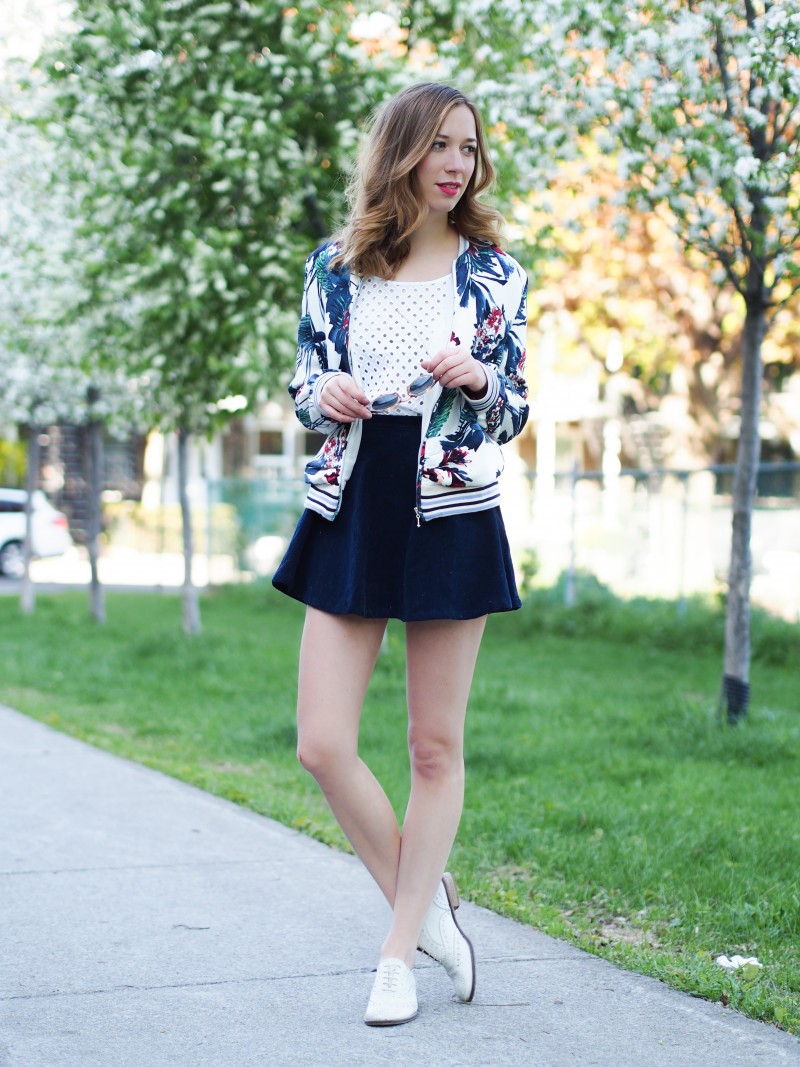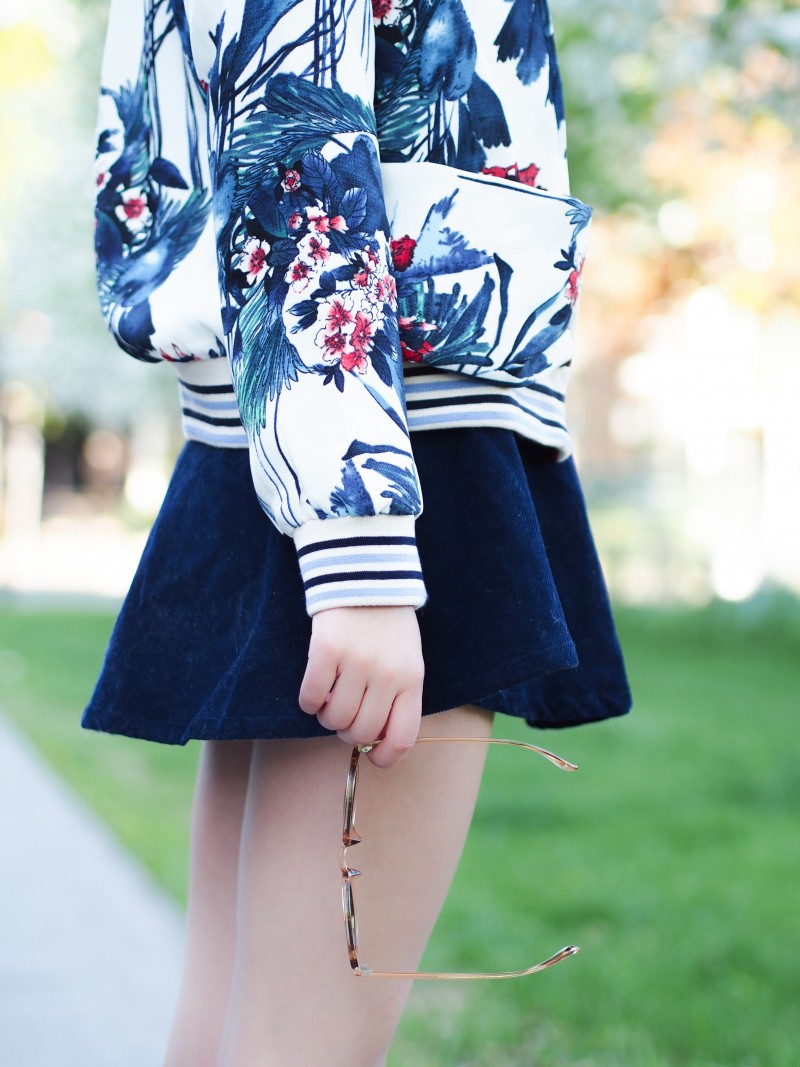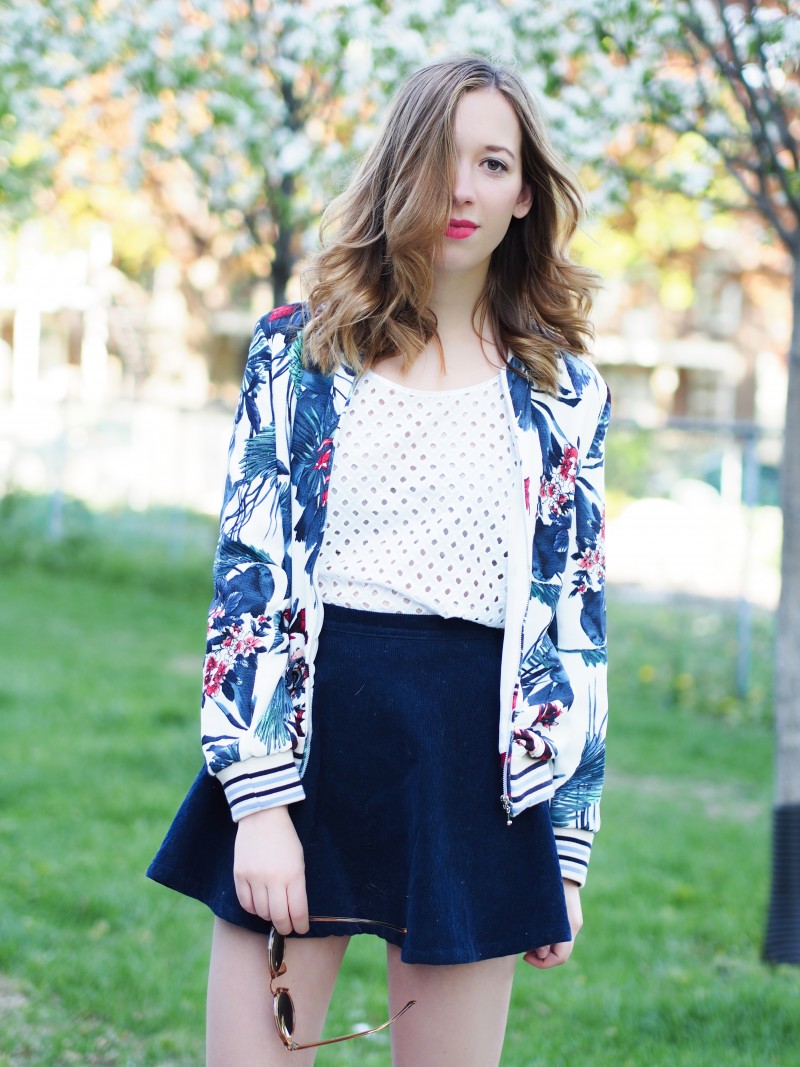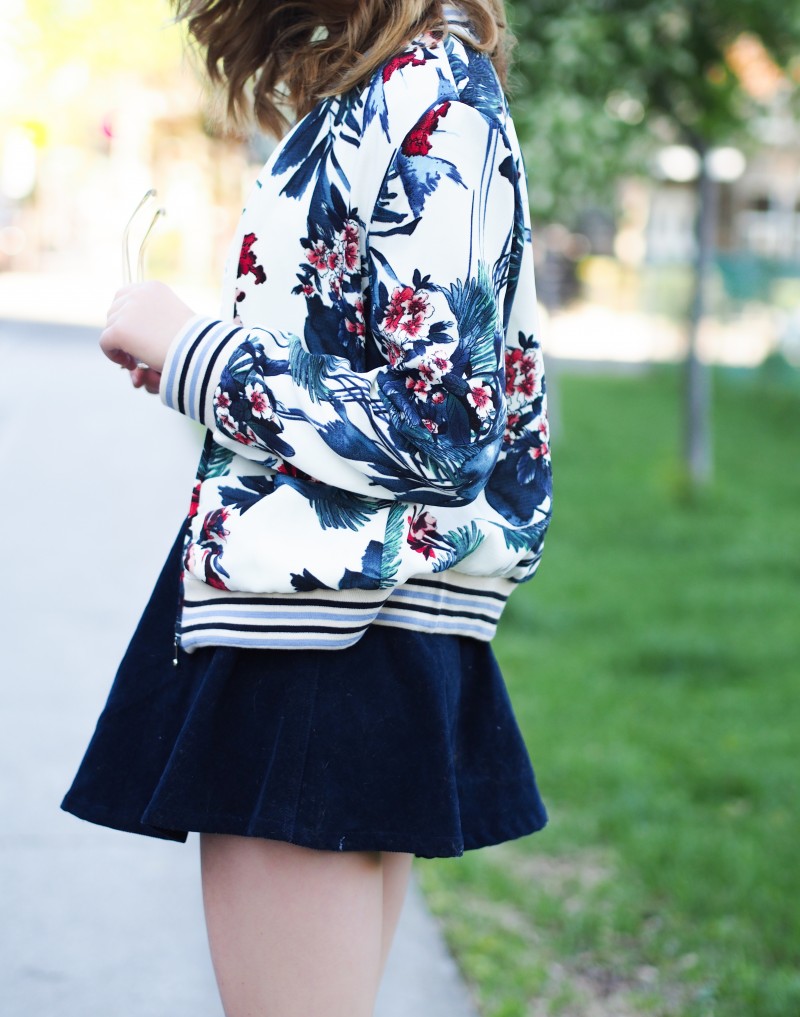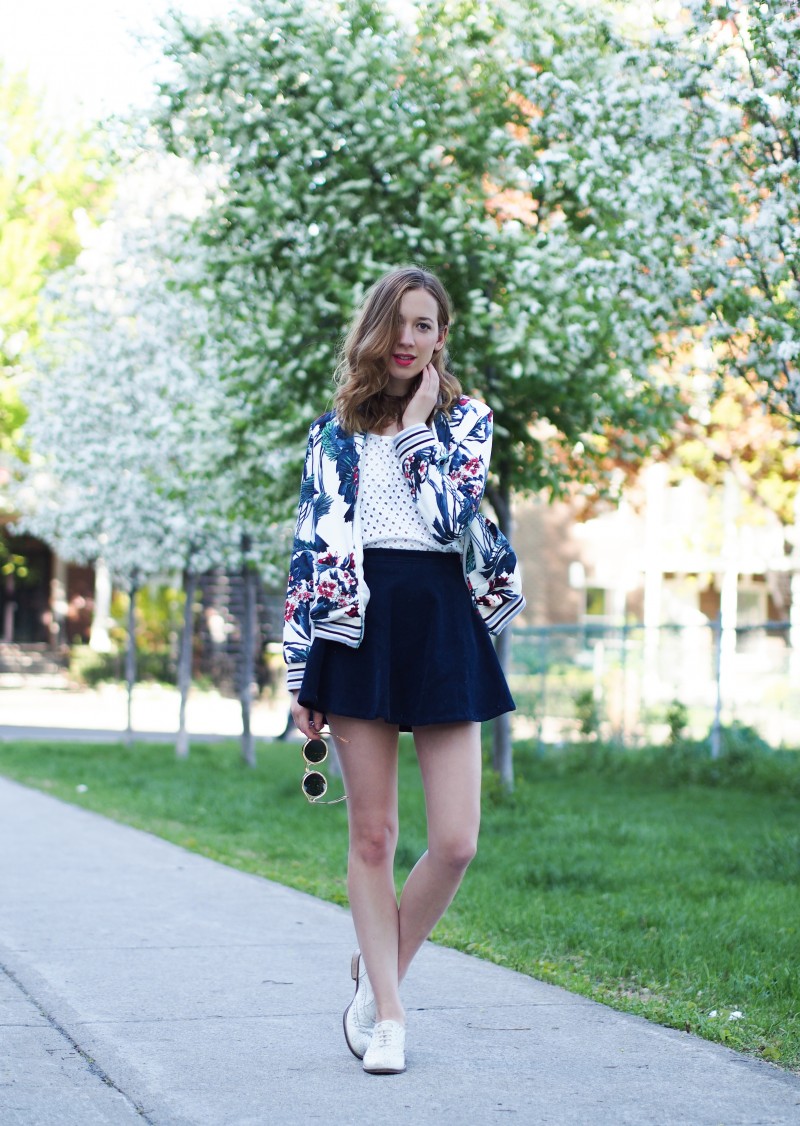 This outfit means it is finally summer. A short (a little too short some would say) skirt, sunglasses and no socks, that is the perfect weather. Still no tan, I know, but that will come. Also, noticed my new haircut/color? It is very subtle but I like it like that, all natural.
Now that I am Paris, please let me go eat as many macaroons as I can. Ok bye.
Outfit: Bomber jacket c/o Choies. Sunglasses c/o Polette. Solective shoes via Capezio. Skirt c/o Oasap. American Apparel top.
Photos: Anik Lacasse-Richard