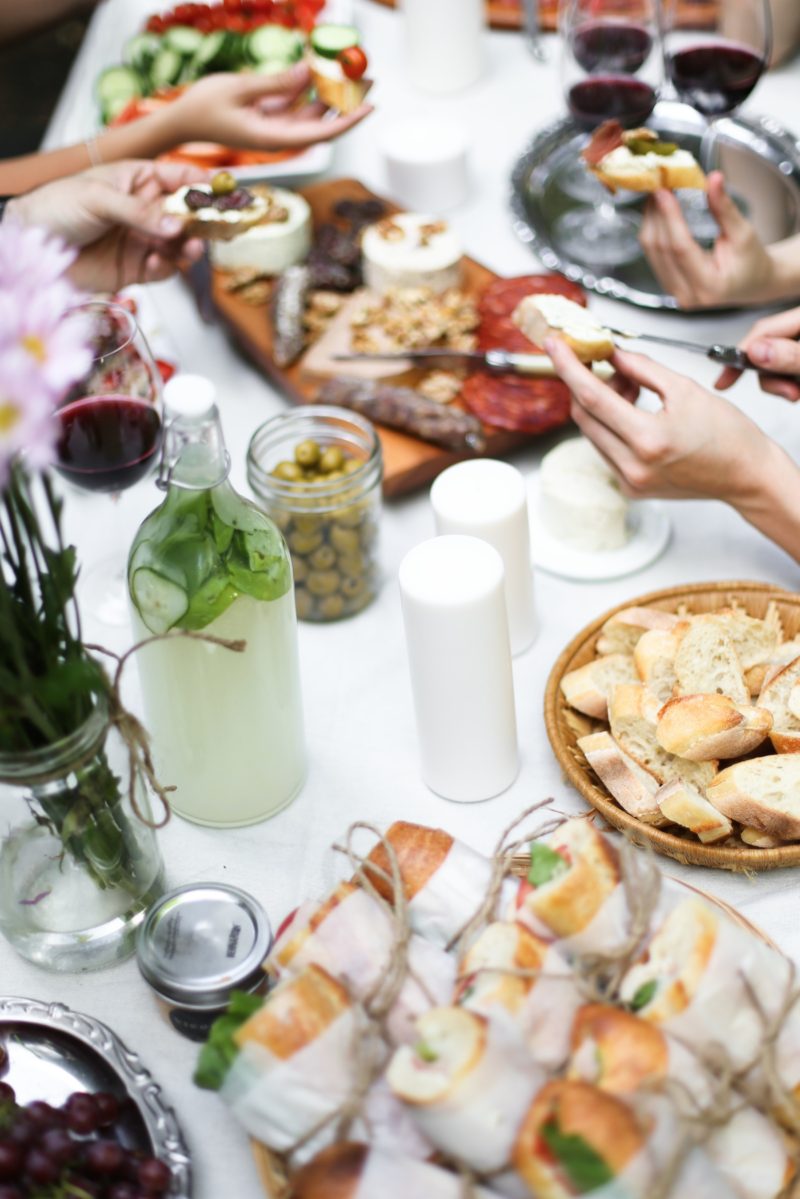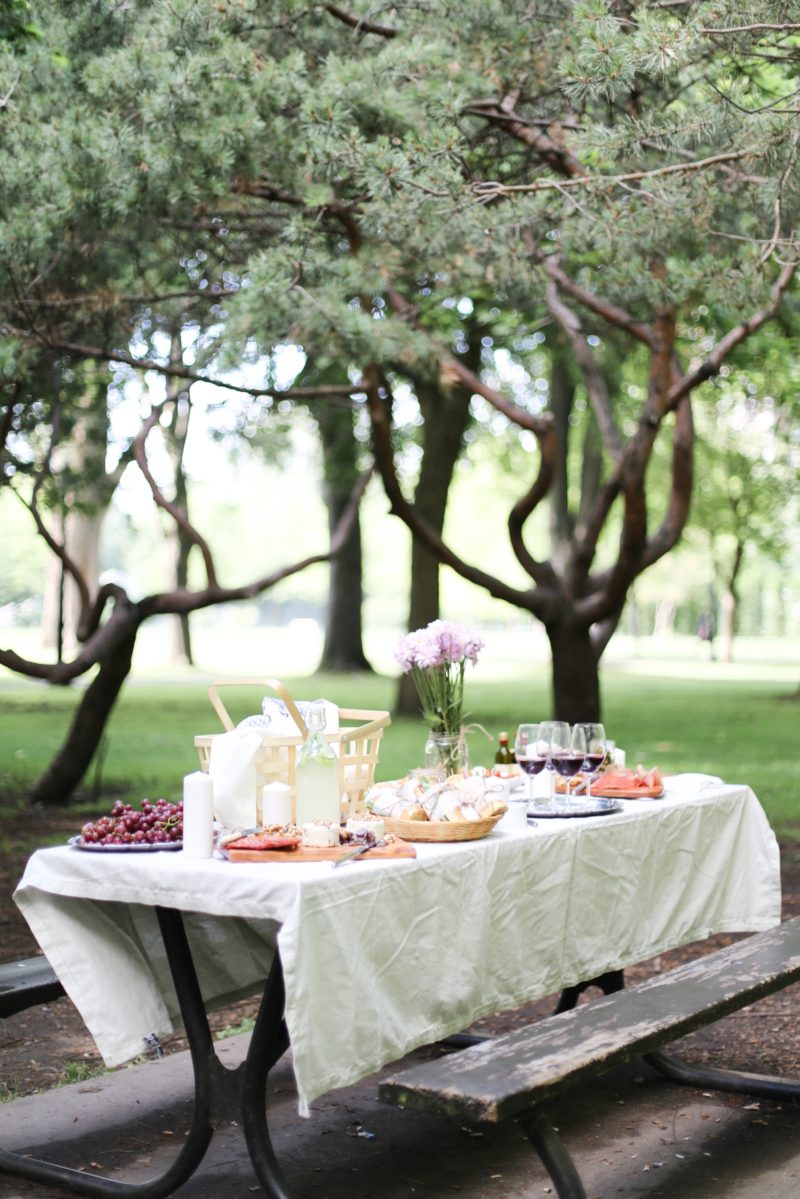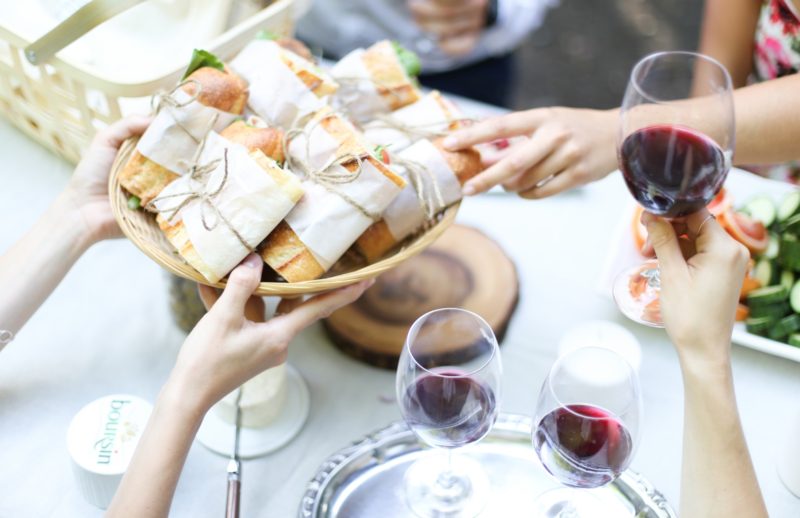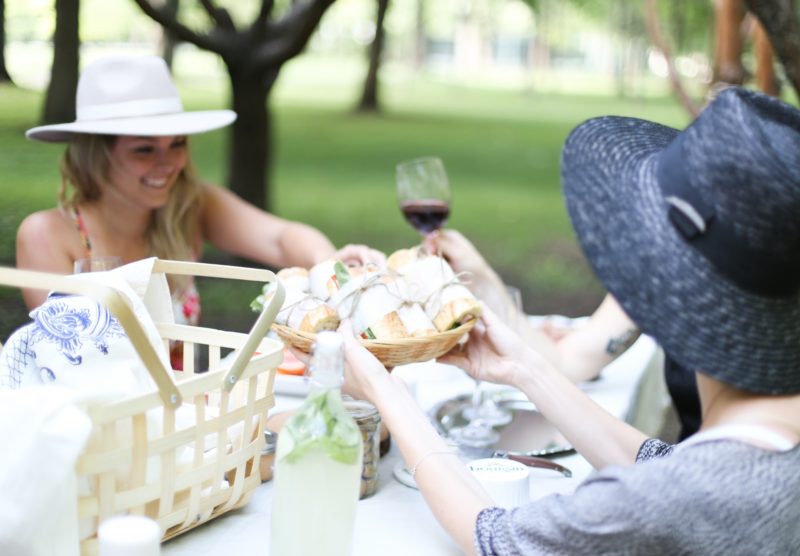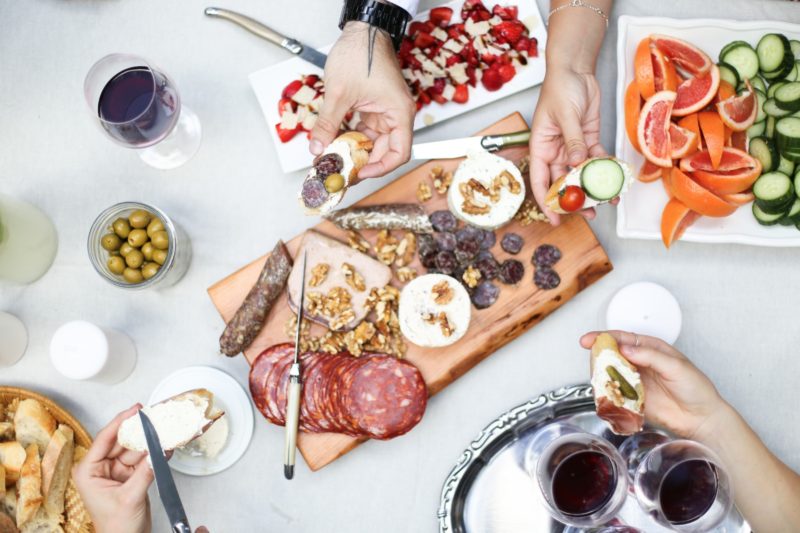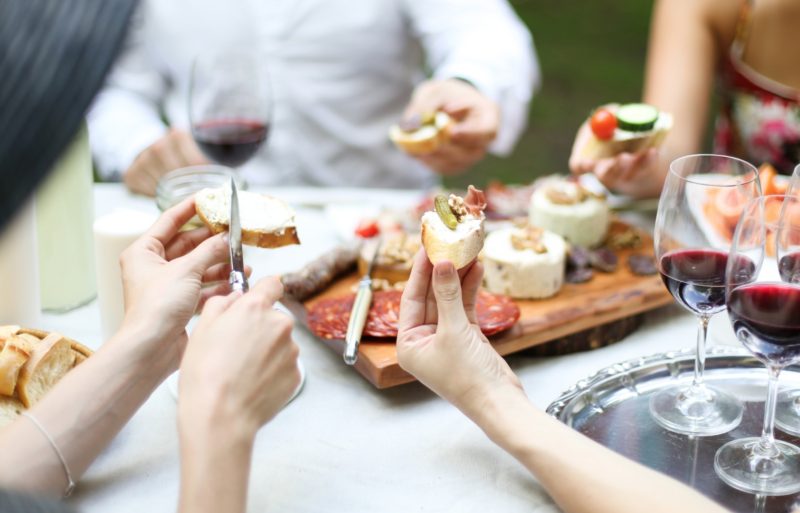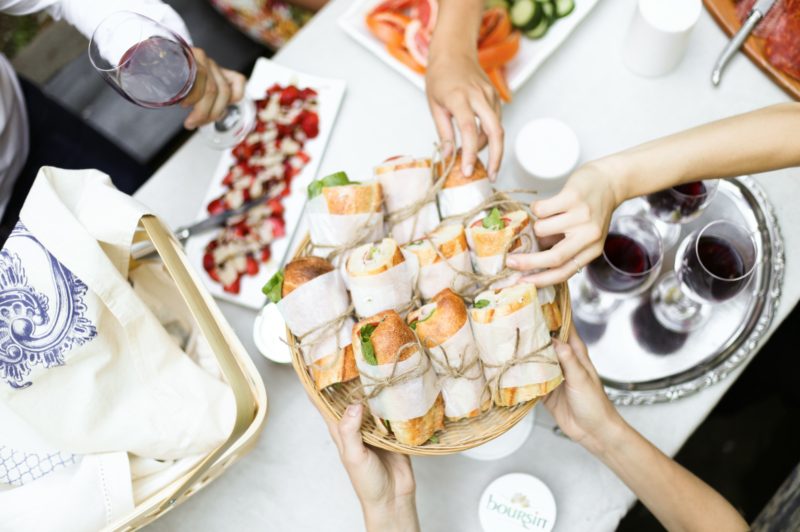 It's in between a few trees, on a picnic table in Lafontaine Park, that I held my seasonal family get together. Like I previously mentioned, Boursin offered me to create a family picnic in any location, so I carefully chose the Lafontaine Park, which is central, has a small water pond and is dog friendly (8 dogs were present!).
If you have been reading this blog for a while, you probably know that I took this picnic seriously. I took a lot of preparation and many steps for that night to be success. I decided to share them with you, so that you guys can organize your own chic picnic diner.
The preparation
It is pretty obvious that a picnic with more than 3 attendees requires a minimum of organization. I highly recommend you start by creating a Facebook event, so you can set up the time, the place and invite your friends. Your attendees can also share infos on the wall of your event, share transportations and ask questions like « is anyone bringing their dog? ».
Second thing you need is a strong grocery shopping list. You need to think of absolutely everything, from the olives to the flowers on your table. Nothing can be left to chance. Furthermore, I decided to create « Pinterest » sandwiches for my family, so the table looks better and to diversify our menu. Here is how to create them :
Boursin Sandwiches : Start by setting the number of guests you have and slice your baguette in 3 or 4 pieces, so everyone can have a sandwich. Slice the bread on the length side and spread Garlic & Herbs Boursin on it. Add a slice of ham, a few tomatoes, salad and close it. Cut a few pieces of parchment paper that you will eventually roll around the sandwich. Secure your creation with a rope and voilà, you are done!
The picnic
 Once everyone knows the time and date of your get-together, make sure you get there first to greet people and organize a little. I personally took an Uber to get there since I had 8 bags to carry with me. It is always more pleasant for your attendees to get there and not to have to take a millions decisions (they are your guests, after all). Pick yourself a table and start unwrapping your things before they get there.
Here is a non-exhaustive list of what was on the table of my family picnic :
Linen tablecloth
Flowers
Candles
Fruits
Vegetables
Salads
Hummus
Cured meats
Bread
Cheese wood planks with 3 different Boursin varieties: Garlic & Fines Herbs, Shallot & Chive and Cranberry & Pepper.
Nuts
Olives
Pickles
Beverages
Masson Jars to contain small things
Cutlery
Picnic basket
After the picnic
You role is to make sure your attendees are comfortable once they indulged all this Boursin cheese. Did you bring music? Games? We personally finished our picnic by playing with the babies, the dogs and having great convos over candle lights.
In brief, make sure your family is at ease, belly full of delicious food and comfortable enough to stay a little afterwards.
Tip : Make sure you schedule your picnic not too late, but not too early either. We decided to meet up at 5 :30, which was a perfect time. The heat was not a its peak, the light was still good and we weren't too eager to eat super fast either.
In conclusion, we had a blast. We had great conversations, laughs, we ate and drank just enough, all of this surrounded by people we care about. I highly recommend you set a soirée like this for your family or friends, you won't regret it.