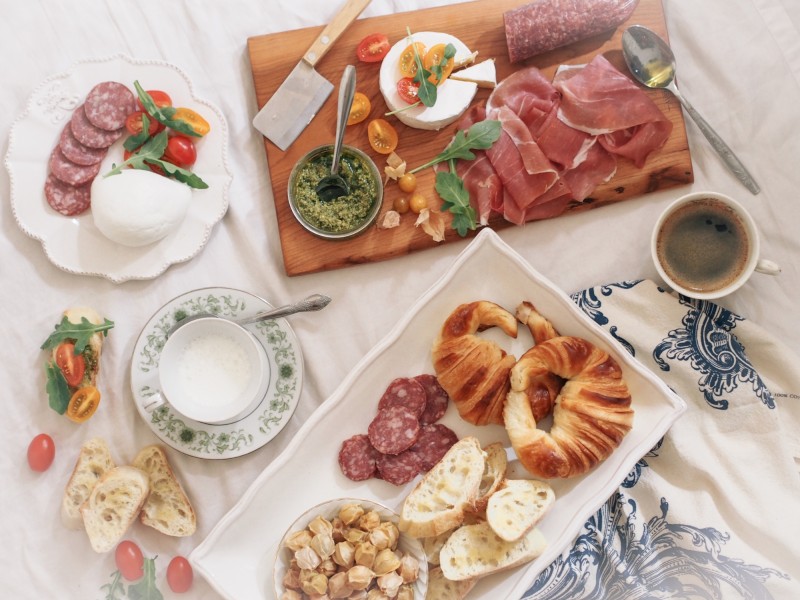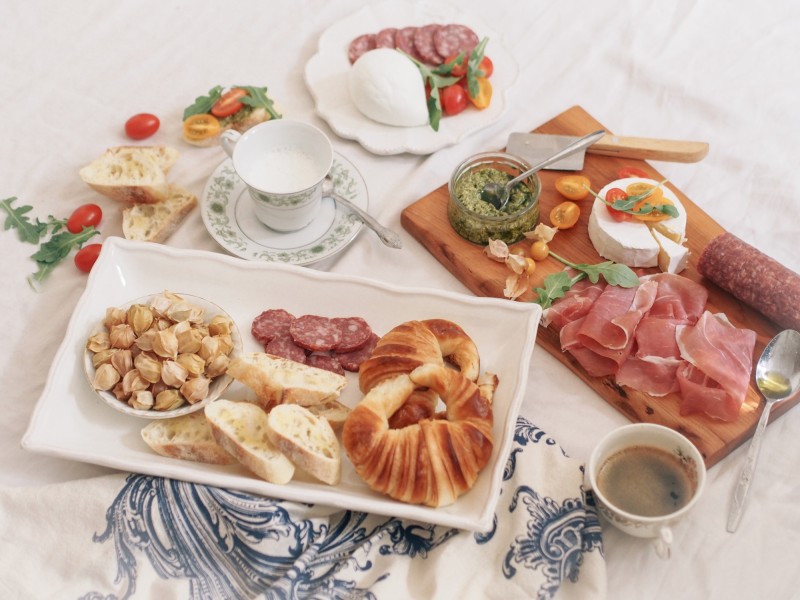 Brunch, the perfect combination of breakfast, lunch and snack time. Not too early, not too late, when you are just happily ready to eat and drink good coffee. Brunchin' usually means you are on a day off too, which adds value to it. You can take your time to enjoy the food you carefully curated and the coffee you made for yourself.
Because, yes, you don't necessarily have to go to the restaurant to brunch like you should. Head over to your favourite grocery store, get some prosciutto, great cheese, few tomatoes, bread and have an Italian-inspired meal at home. Gather your favourite people together and start some great conversations over good food.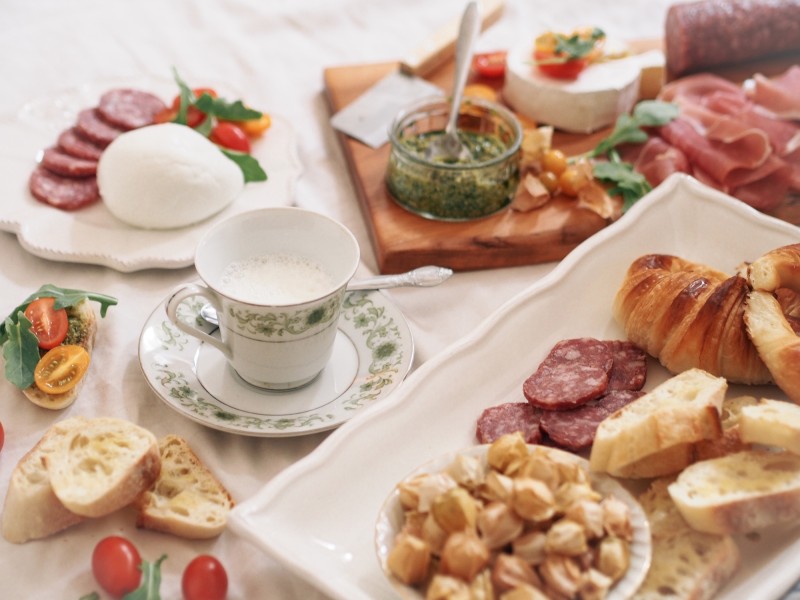 Of course, no brunch is fully complete without amazing coffee (oh, the joy of a great coffee cup). Creating great tasting coffee is quite an art itself and some of us can use a little help. NESCAFÉ Dolce Gusto capsule system has been designed to help you enjoy quality coffee in the comfort of your living room (or bed, in my case). Depending on the capsule you choose, you can try lattes, hot chocolates, espressos, frozen coffees and many more. I sipped on two coffees, while eating this whole table and both were made with this easy-to-use machine. They really were the perfect compliment to my meal. My fave was, you saw it coming, the cappuccino, since I am a long-term fan of the Italian drink. This one was creamy, super soft and had just the right amount of foam on top.
Want to try the machine yourself? Head over to NESCAFÉ website (www.dolce-gusto.ca) and learn some more. Use the promo code DolceGusto15 to get 10% off the purchase of your first NESCAFÉ Dolce Gusto Genio 2. It is now available across Quebec, so make sure you grab one yourself, for the love of coffee!
You can also win a Dolce Gusto Genio 2 coffee machine for yourself (yay) so you can drink coffee after coffee after coffee. Follow the steps below and hop, you're in!
Like Dentelle+Fleurs Facebook page here
Like this post with the "like box" located at the end of this post
Leave a comment on this post, mentioning your full name and email so that I can reach you afterwards
Want an extra chance to win? Comment on the Facebook post mentioning the contest which type of coffee is your ultimate favourite.
Good Luck, you have until next Thursday to enter. *GIVEAWAY NOW CLOSED*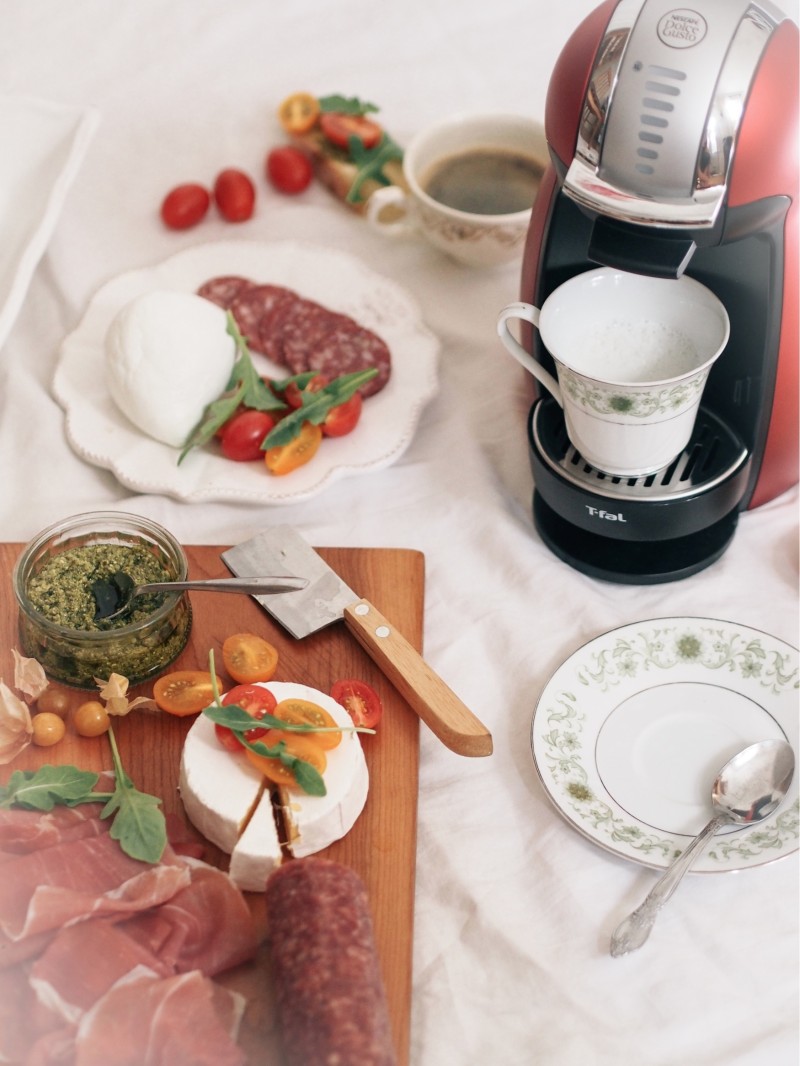 Now until November 18th, you and a friend can get a combined savings of over $70!   Invite a friend and they'll automatically receive 35% off any NESCAFÉ Dolce Gusto machine* ($85).You get 3 free boxes of capsules with your friend's purchase! Get started today! https://www.dolce-gusto.ca/invite-a-friend
*Photos all taken by me
*Post sponsored by NESCAFÉ, but still really enjoyed the coffee, trust me