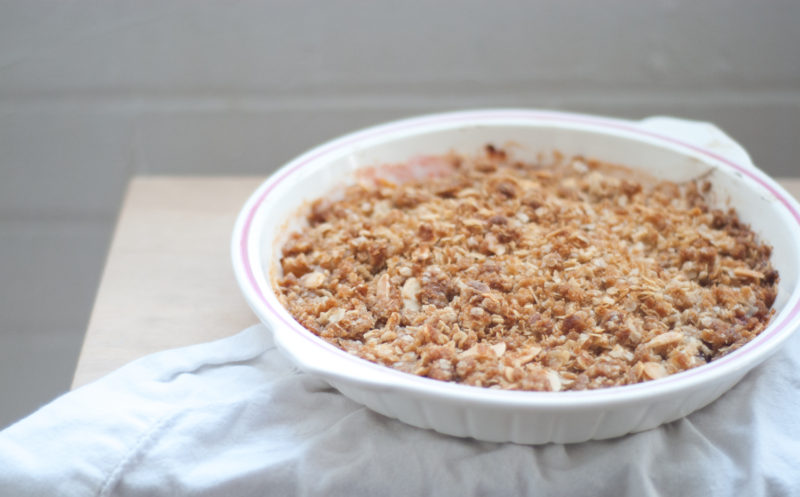 We feel really lucky to live in Quebec and have access to beautiful local grown fruits and vegetables at this time of the year. Although our berries, apples and rhubarb are literally the best, here in the province, the closest thing to local stone fruits are the ones that arrive from our Ontarian neighbours. There is simply no comparison between a juicy summer peach and the ones you find at the supermarket on any given day. Enjoy the season's fresh peaches and plum with our almond crumble recipe!
Peach, plum and almond crumble
Ingredients
2 peaches, cut into wedges
10 yellow plums, cut into wedges
1/4 cup unsalted butter
1/2 cup sliced almonds
1/4 cup almond meal
3/4 cup rolled oats
1/2 cup brown sugar
1/4 teaspoon salt
Instructions
Preheat oven to 350°F.
Arrange peaches and plums evenly in a baking dish
In a bowl, combine the remaining ingredients (use your fingertips to mix the butter).
Sprinkle and press topping on the peaches and plums.
Bake until lightly browned, about 40 minutes.