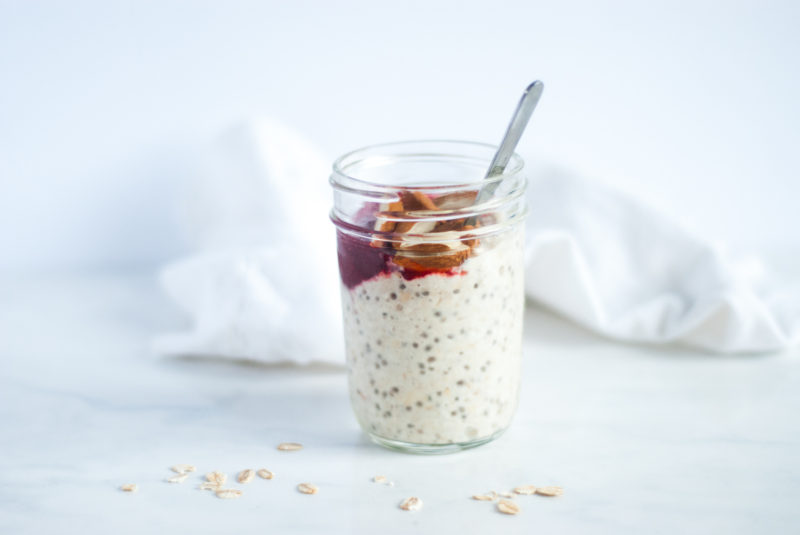 Waking up early in the morning can be a little difficult sometimes. Although getting out of bed at dawn allows us to accomplish many things, we don't have time to make breakfasts each and every day. That's why this make-ahead porridge fits perfectly into our morning routine (even when we snoozed too many times)! Plus, this basic recipe is totally customizable so you can have a different version every day.
Overnight porridge
Yield: One portion
Ingredients
Porridge
1/2 cup quick oats
3/4 cup soy milk
1 teaspoon chia seeds
1/4 vanilla bean
A pinch of cinnamon
Topping ideas
Nuts
Nut butter
Fruits
Jams
Yogurt
Chocolate
Instructions
With a small knife, scrape the seeds out of the vanilla pod.
Combine all the ingredients in a jar.
Shake well to combine and place in the refrigerator overnight.
Enjoy the next morning, with the toppings of your choice.
*Our version was topped with strawberry-rhubarb jam and toasted almonds.