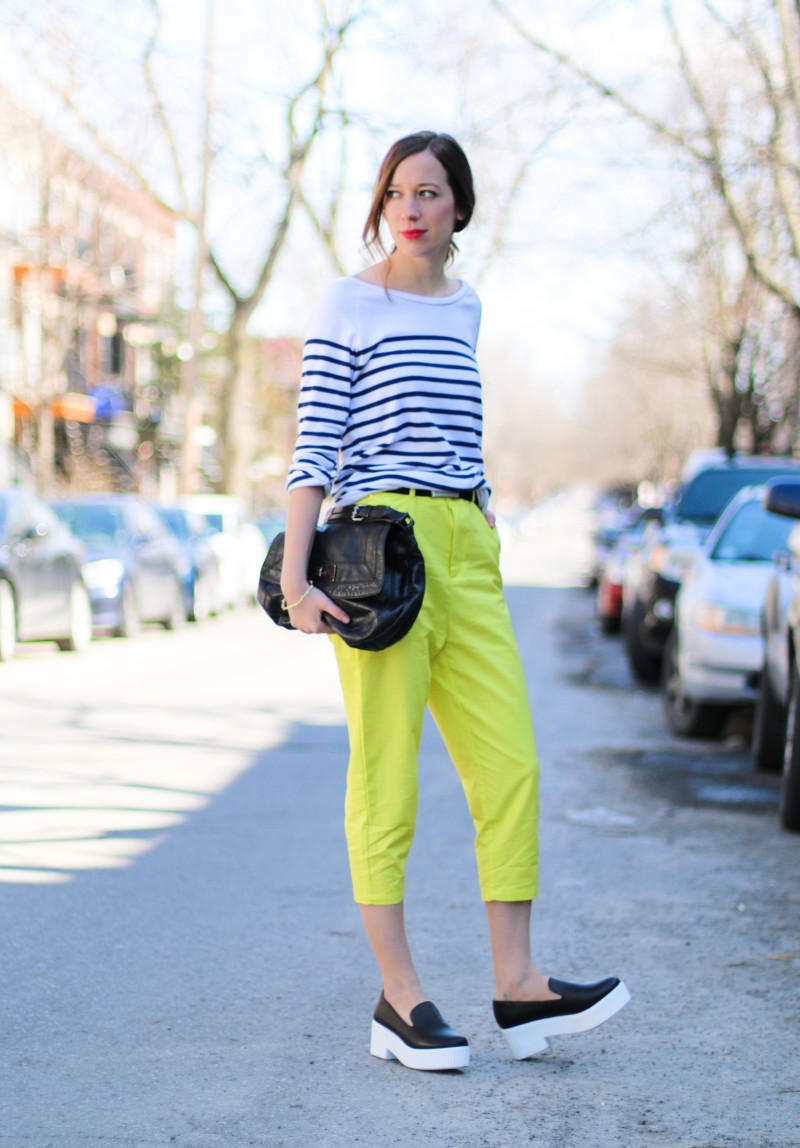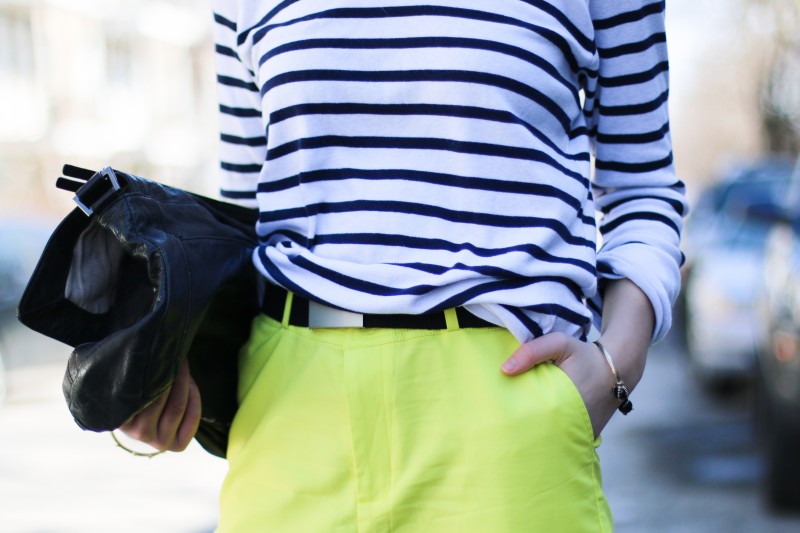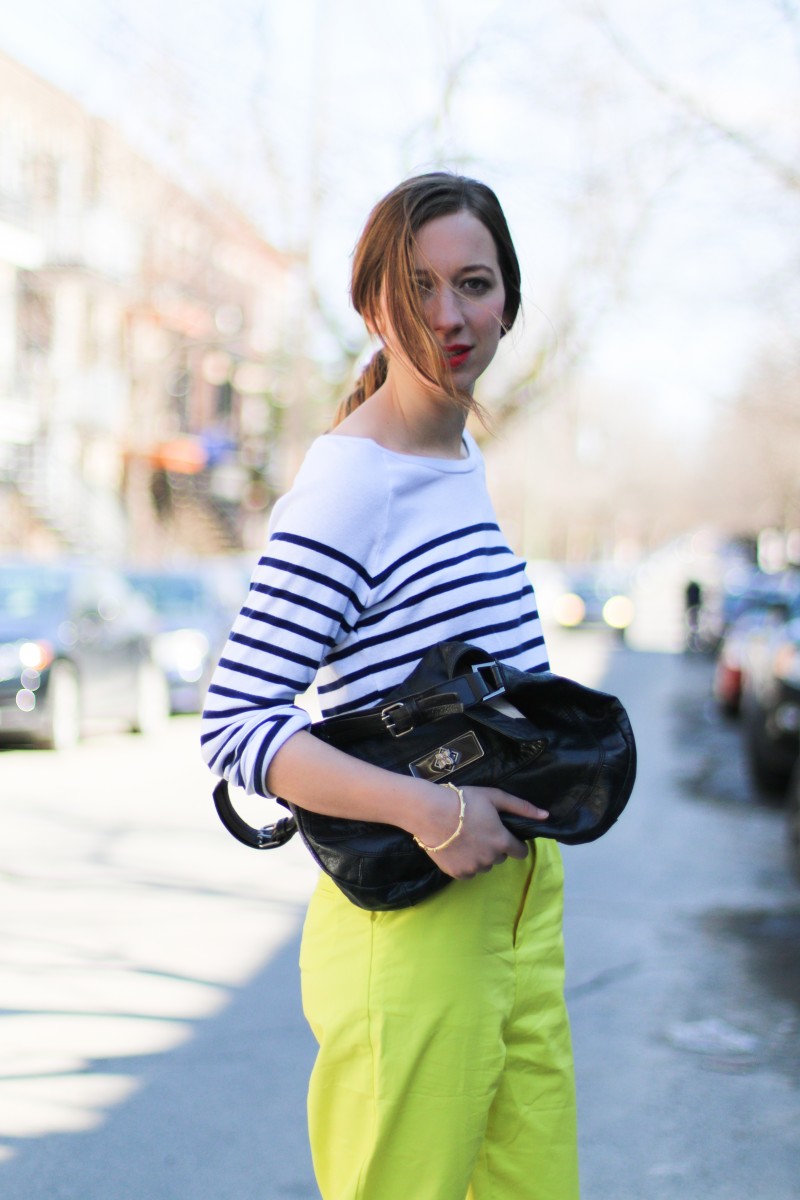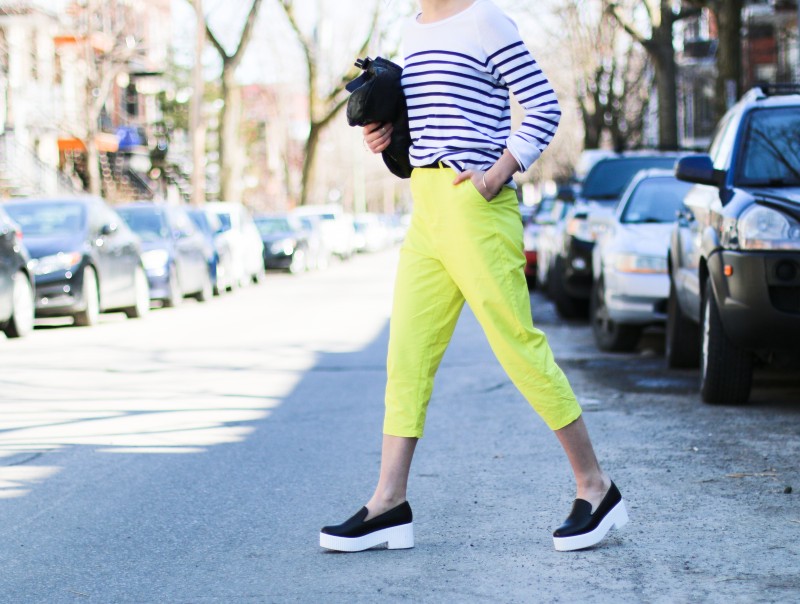 FrontrowShop yellow peg trousers. Shelly's London shoes via Capezio. Aritzia top. BGBG bag. Lia Sophia bracelet.
I actually never wear yellow, because the color washes out my face and makes me look tired. As my grand-mother would have said, "never say never", because I chose those peg trousers online and decided to give it a try. Well, since it is not near my face, it works! Also, flashy yellow pants were in every possible editorial a few months ago, so yes, you can say I was influenced by the magazines, oops!
Is yellow trousers something you would wear too?
Photos: Anik Lacasse-Richard