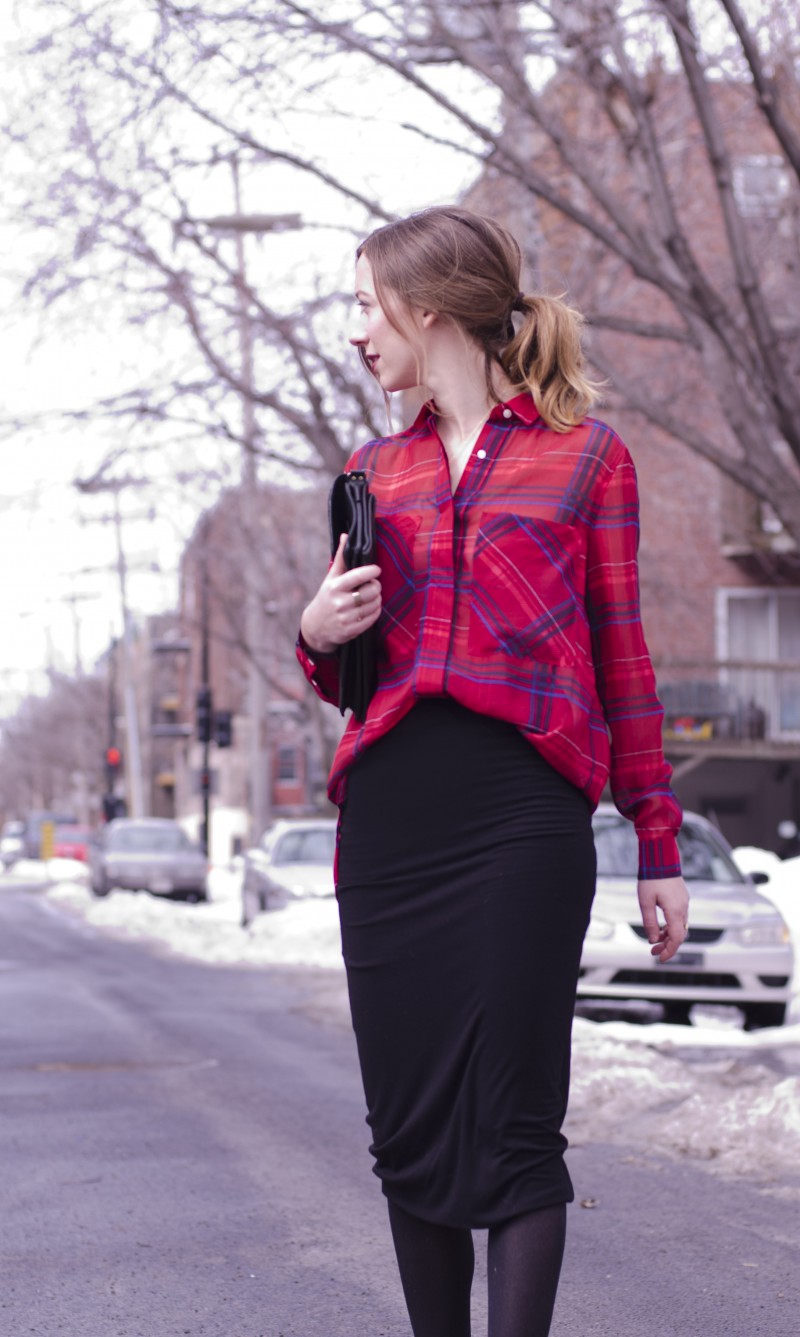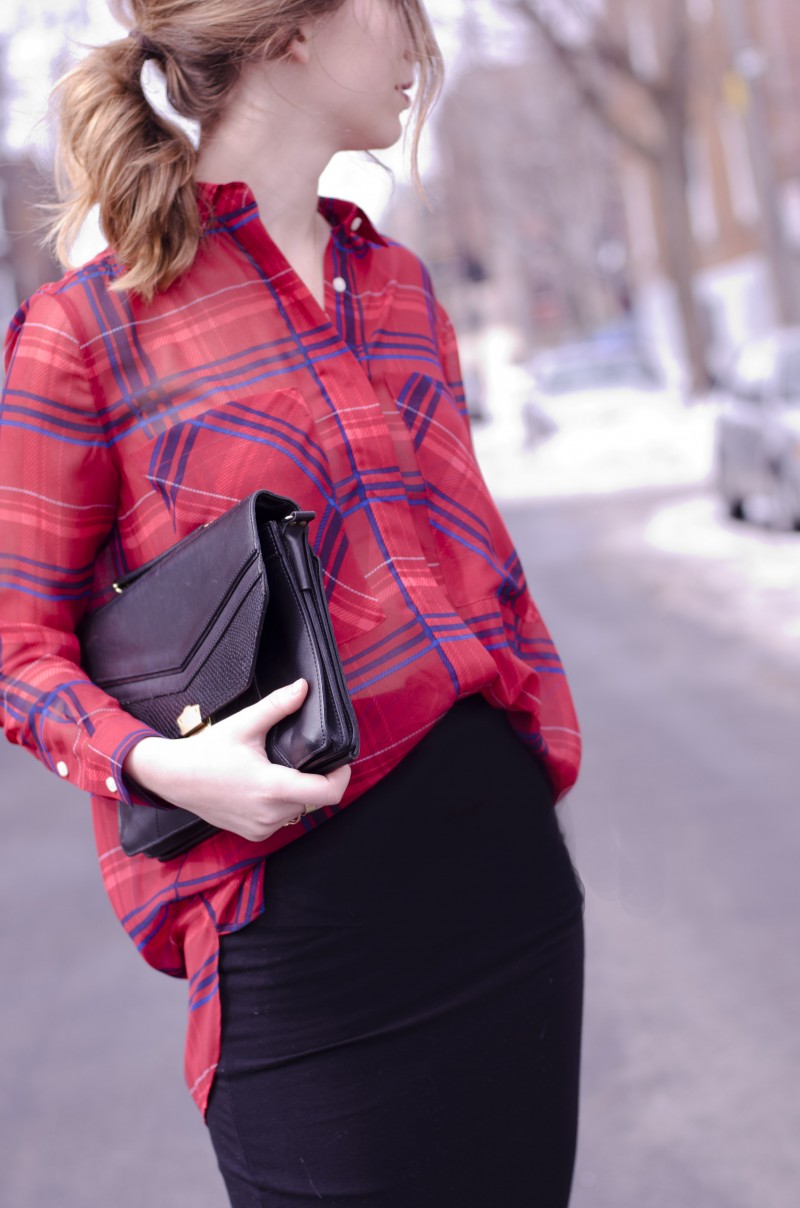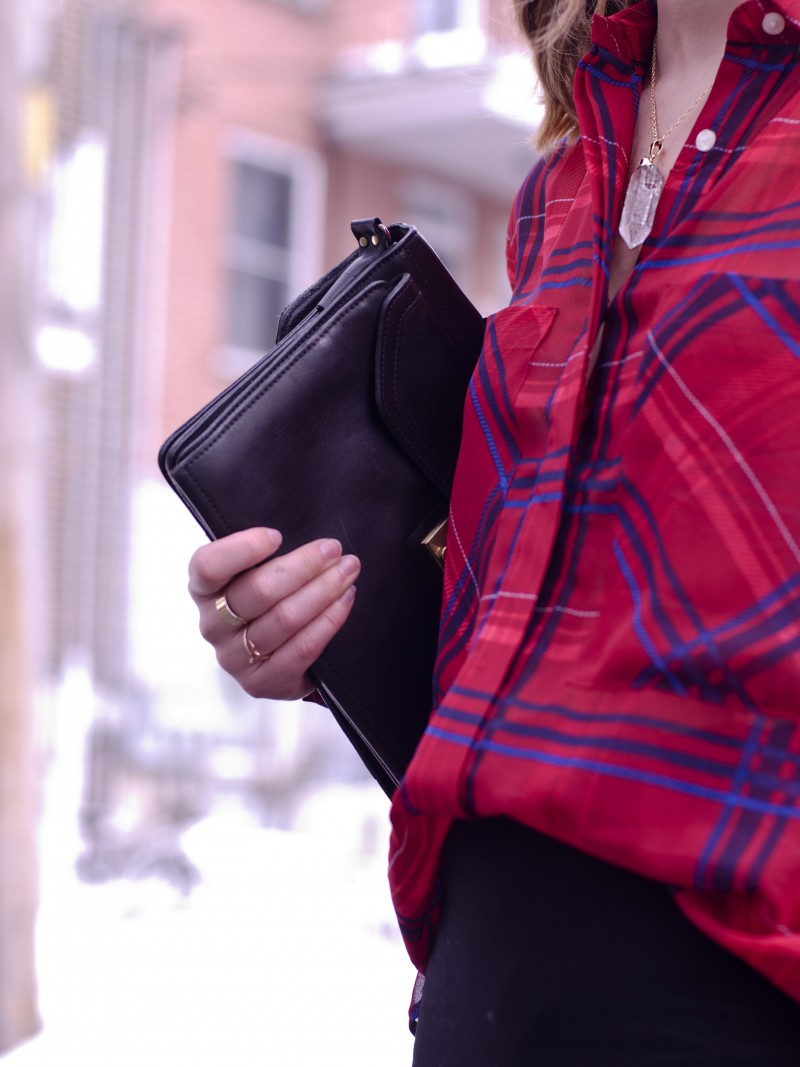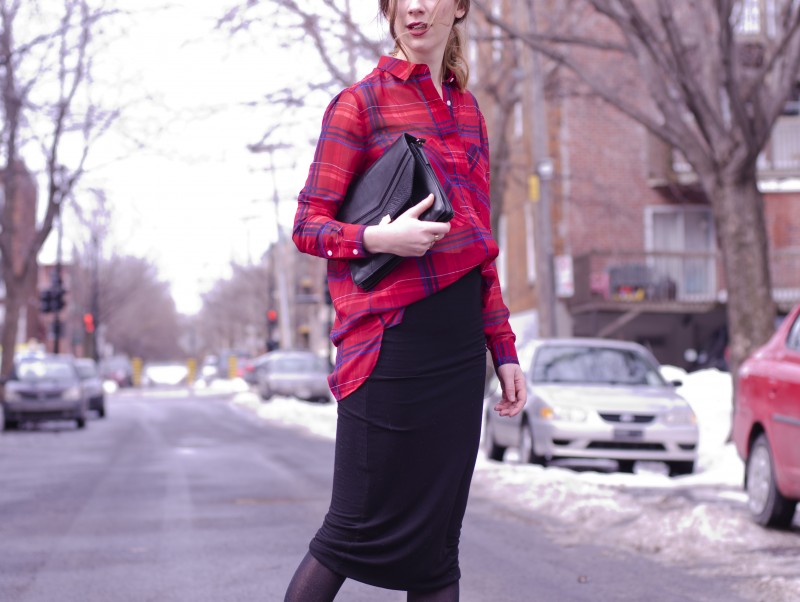 424 fifth shirt and skirt. Bunny Be Cool necklace. Vintage clutch. Jeffrey Campbell shoes.
Tube skirt are usually not my cup of tea, I find them very uncomfortable and hard to walk in. You always have to make tiny tiny steps when you wear one of these and I hate it. Well, I used to, but things have changed. I tried this one from 424 fifth and let me tell you a secret: it is stretchy, very stretchy. More comfort and big steps ahead!
Pssstt 424 Fifth is available at the Bay or online (see below).
Photos: Eliane Bourque