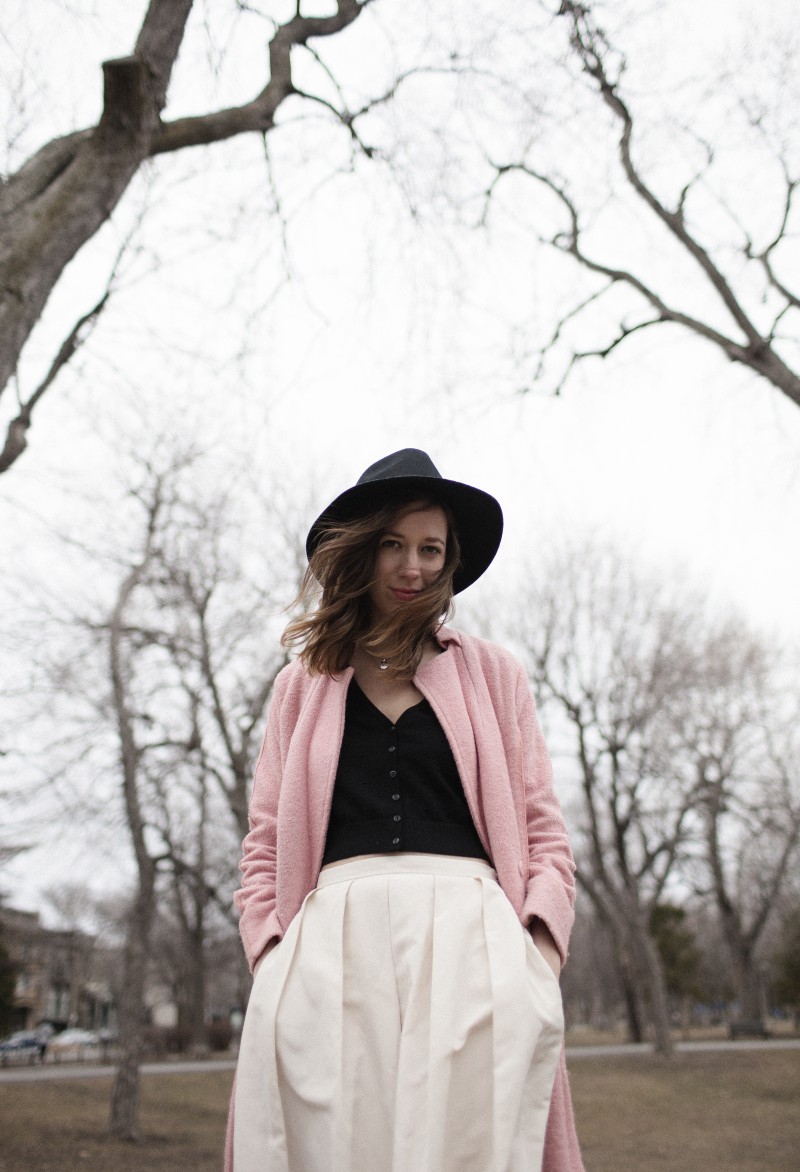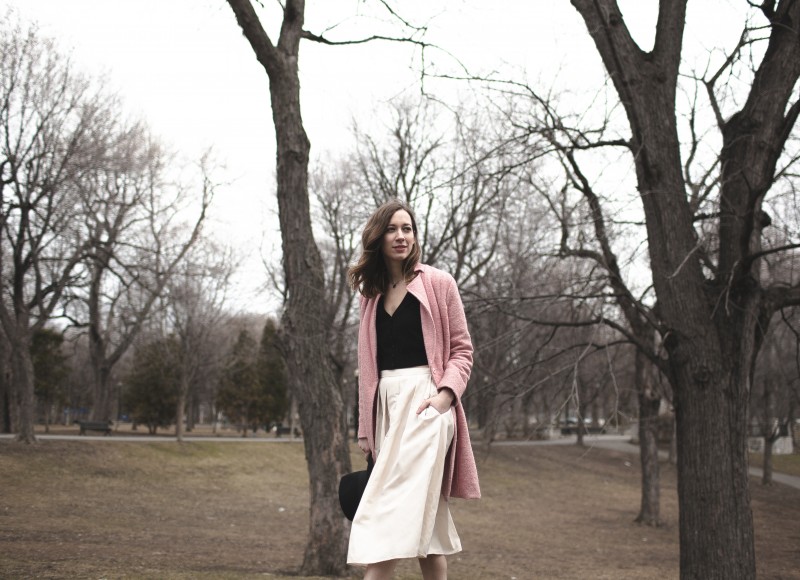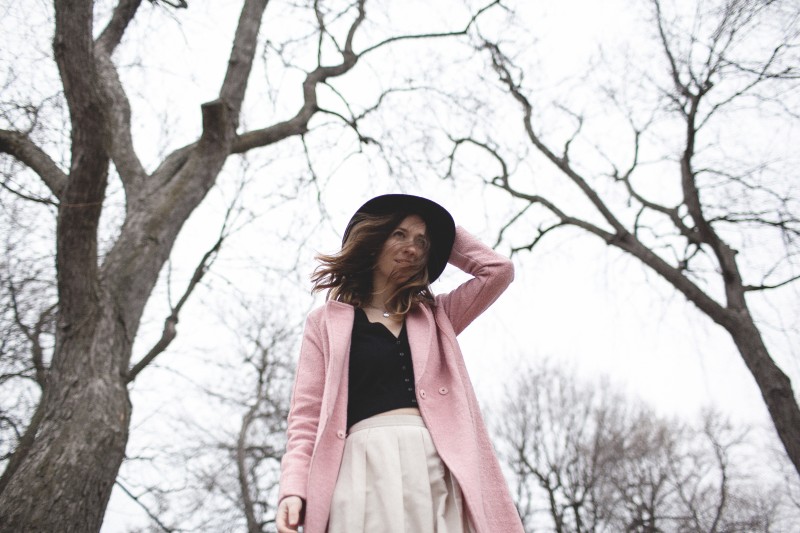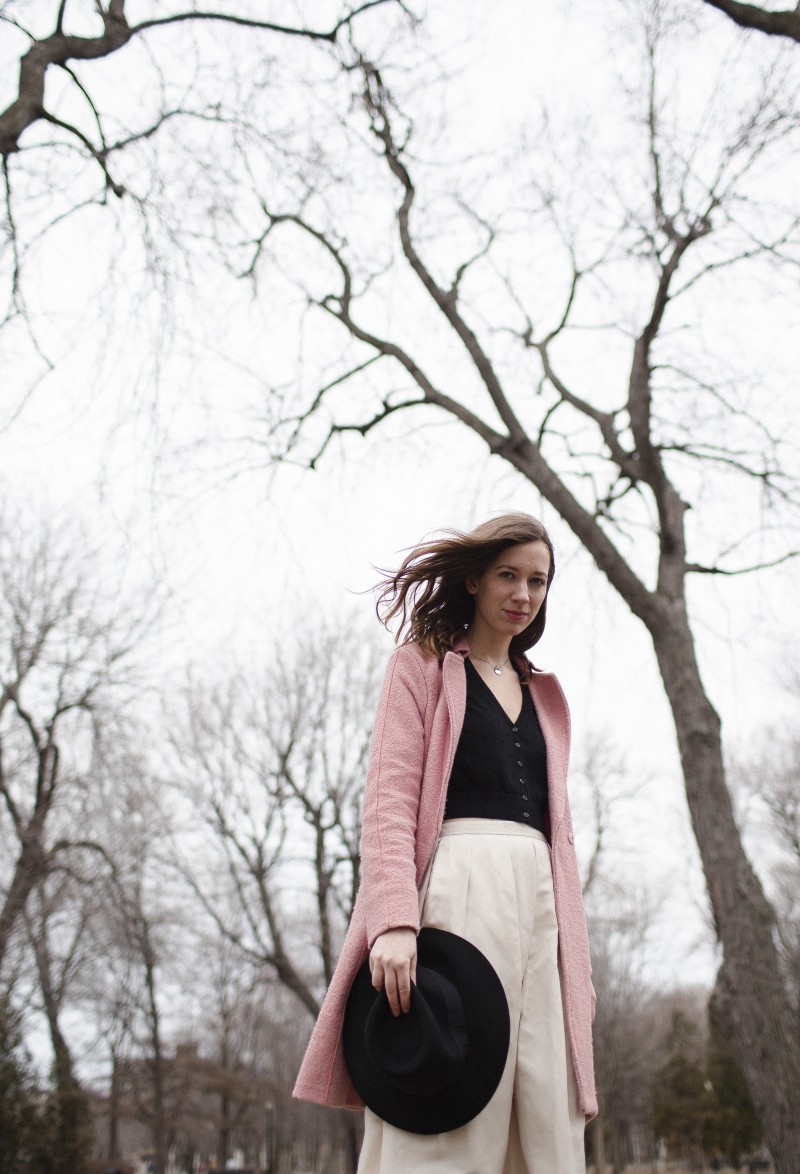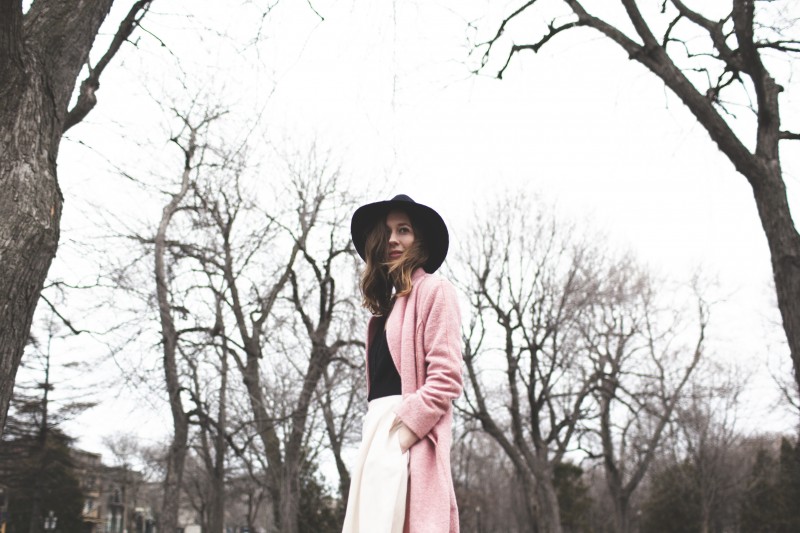 Cropped Cardigan and Skirt c/o 424 Fifth. Coat c/o Oasap. Forever21 hat. Necklace c/o Lia Sophia.
I met up the other day with the talented Laura Baldwinson to make some magic happen. We went to Lafontaine park to create some images for the site and, as per usual, she killed it. I absolutely love that my sites gives me the opportunity to met such inspiring people like Laura, she is a true gem. Head over to her Facebook page to see more of what she does, I'm sure you'll love it (I do!).
On another note, I've got 2 fun announcements that I wanted to share with you guys. The first one involves champagne and local creations, which are 2 of my favorite things (with cheese, but there will be some too!). I am glad to let you know that I will be a part of the YelloWeek next week, presented by Veuve Clicquot. On Monday, come to Auberge St-Gabriel to celebrate a boho way of life and local designers with me, it will be amazing (more infos here).
Also, like you guys probably know, I have way too much clothes hanging in my closet. I will be selling some of my stuff at very low prices at a Blogger sale next week-end. Find all the infos below and make sure you participate to be one of our lucky winner to sell your clothes with us!
Wishing all of you guys a happy week-end! x
Photos: Laura Baldwinson