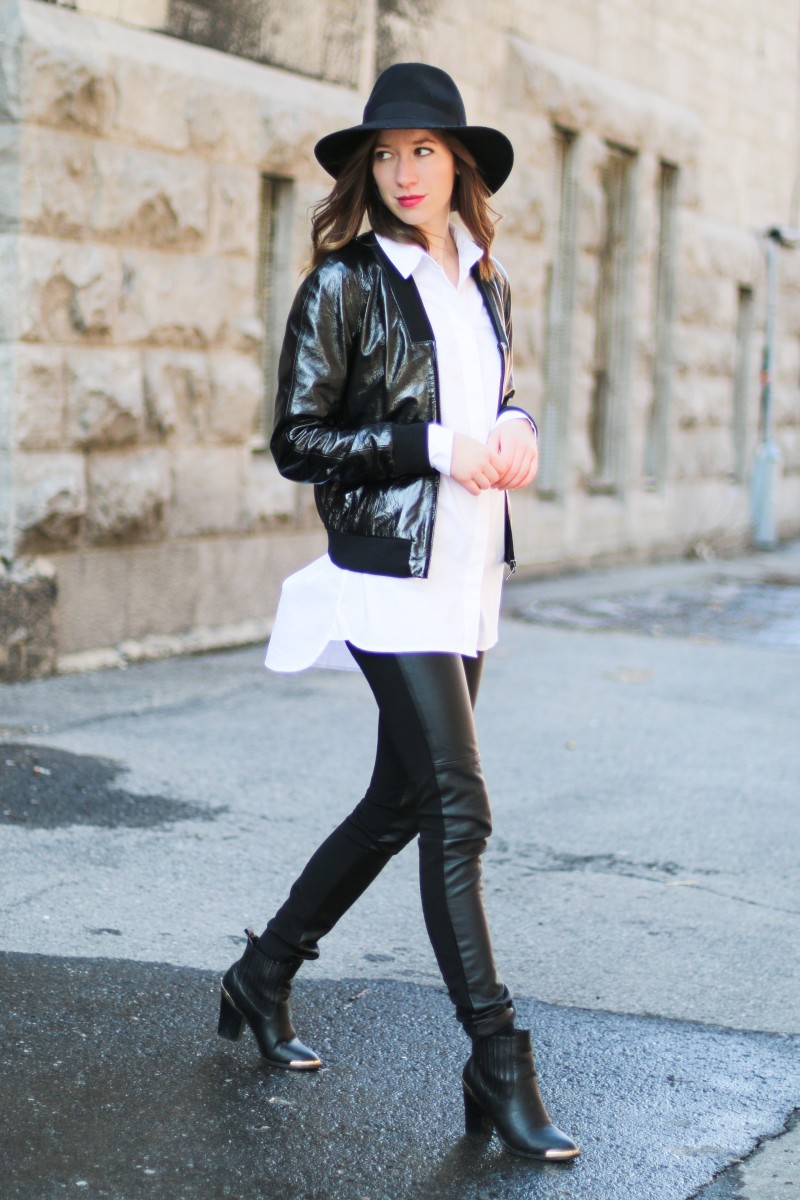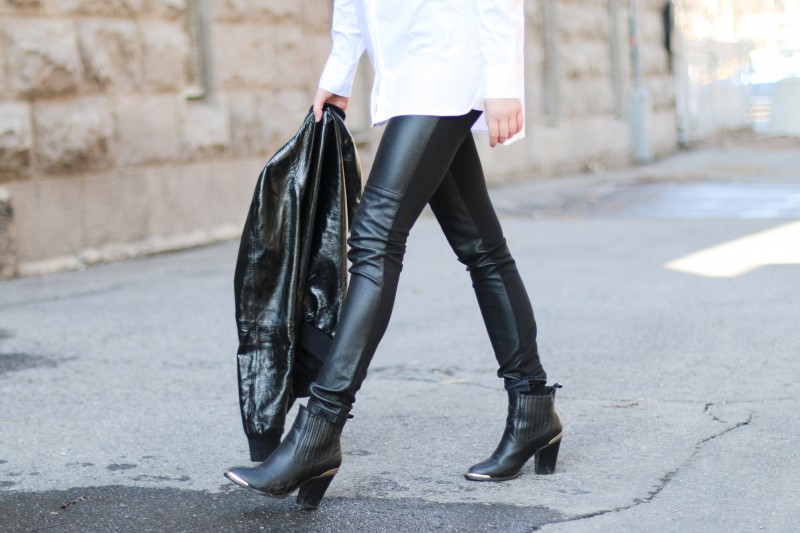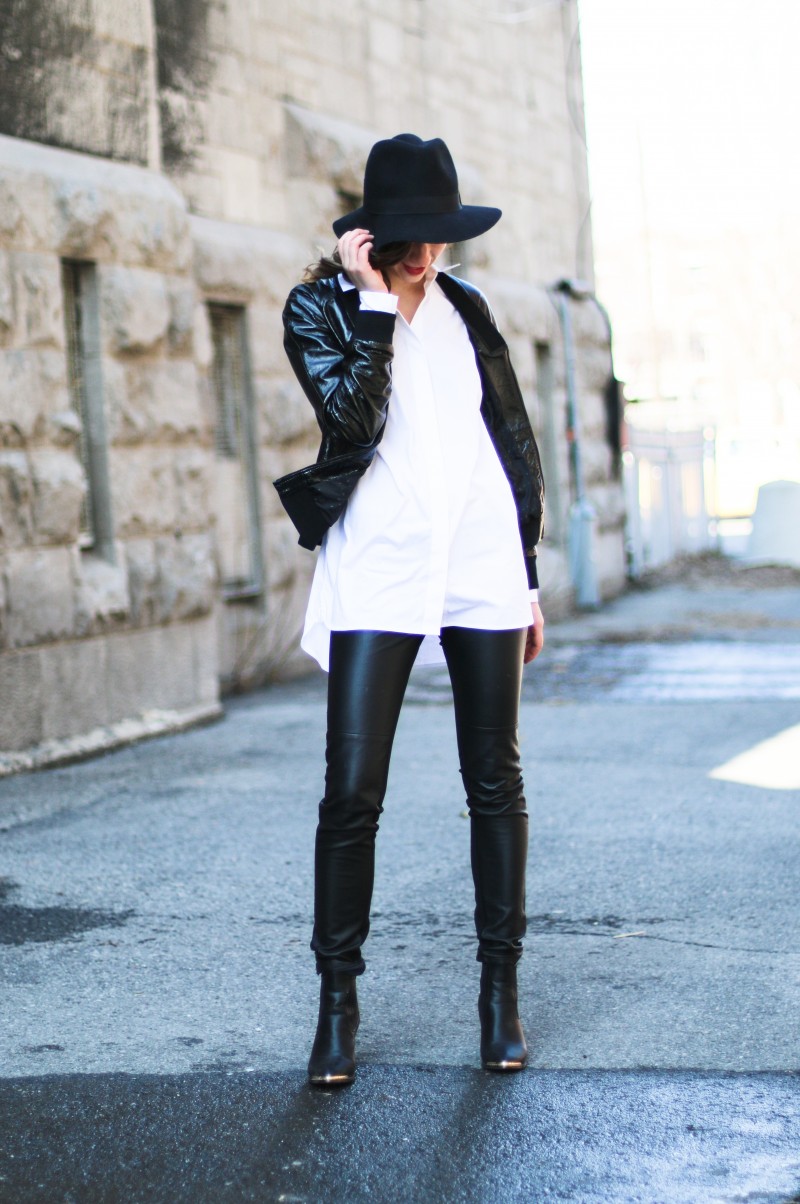 424 Fifth leather jacket and white shirt. H&M leather pants. Boohoo boots. Forever21 hat.
Wearing leather for Spring is totally doable. The fabric is mainly associated with autumn and winter, but you can recycle your favorite pieces and wear them during the warmer season. How? Add some spring colours into your outfit (I used a springish lipstick) and try to mix it with lighter fabrics (aka no knits). Boom, your leather is now spring ready in no time.
Psssst! If you like this 424 leather jacket, you can shop it right below!
Photos: Anik Lacasse-Richard