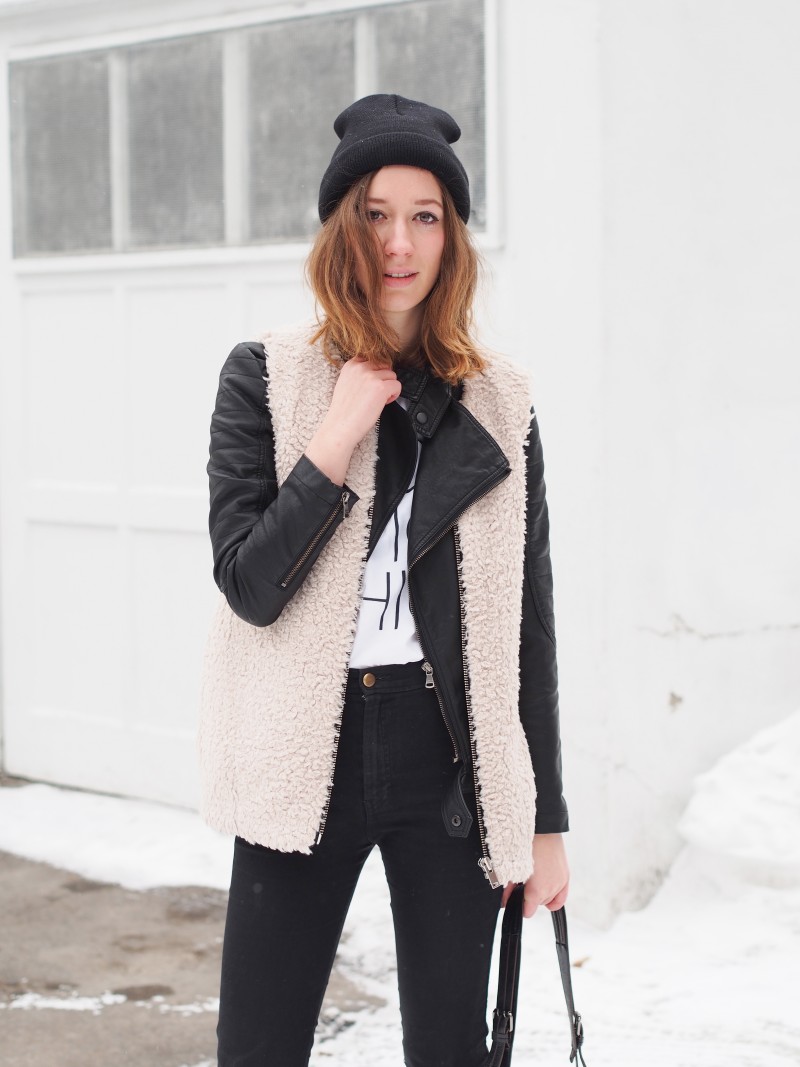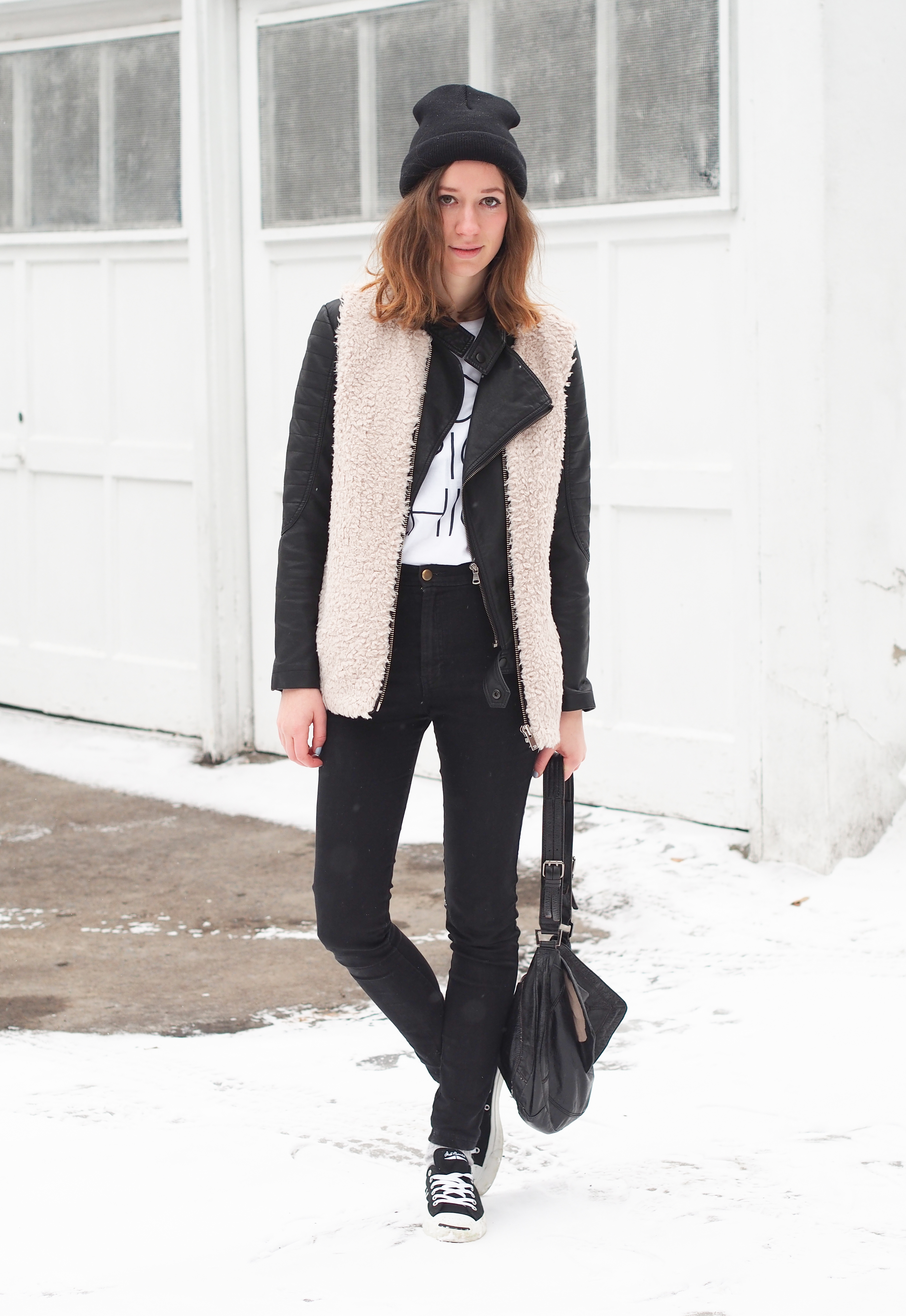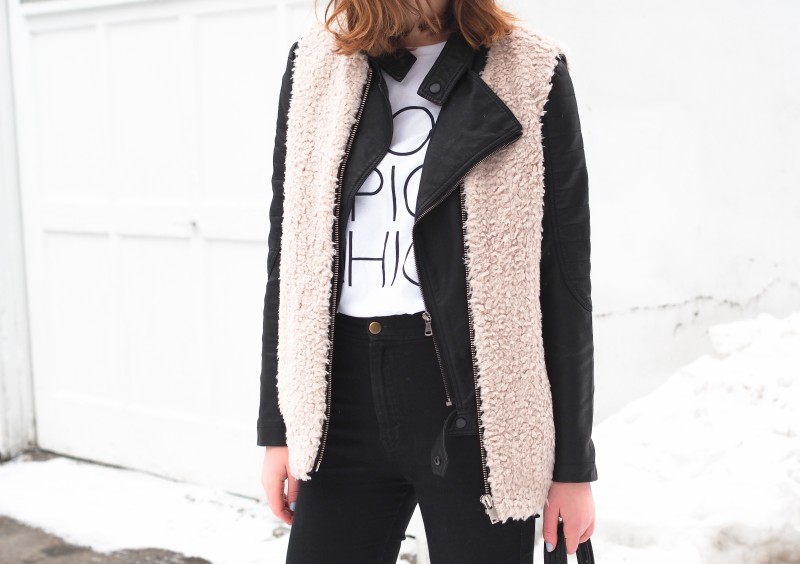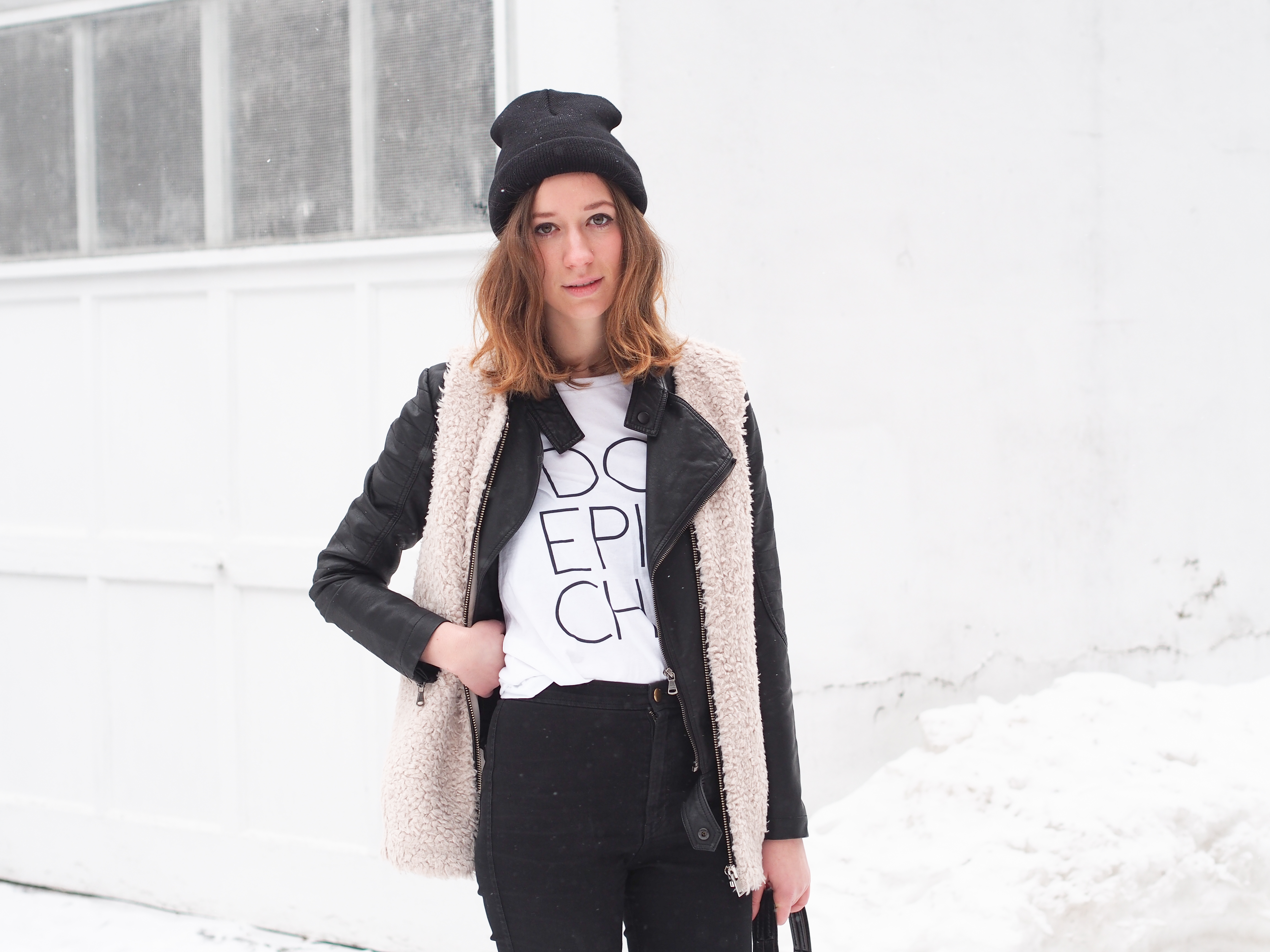 SongofStyle x Eluxe t-shirt. Aritzia Vest. Infiniteen leather jacket. American Apparel jeans and hat. Converse shoes.
Layering a wool vest over your leather jacket is great if you want to add a little extra warmness to your outfit. It also gives more personality to the jacket and that, we like. On another note, here is my fourth black hat of the season ; I lost the 3 others previously this winter. I need to find a way to not forget them everywhere I go. I could tie them to my head or something.
Also, I am pretty stocked that I got my hands on one of the Do Epic Chic t-shirt by SongofStyle and Eluxe. I had a shoot with Elle Quebec this friday (more deets to come!) and the so-sweet stylist gave it to me! Talk about the perfect day!
Hope you guys had a great week-end!