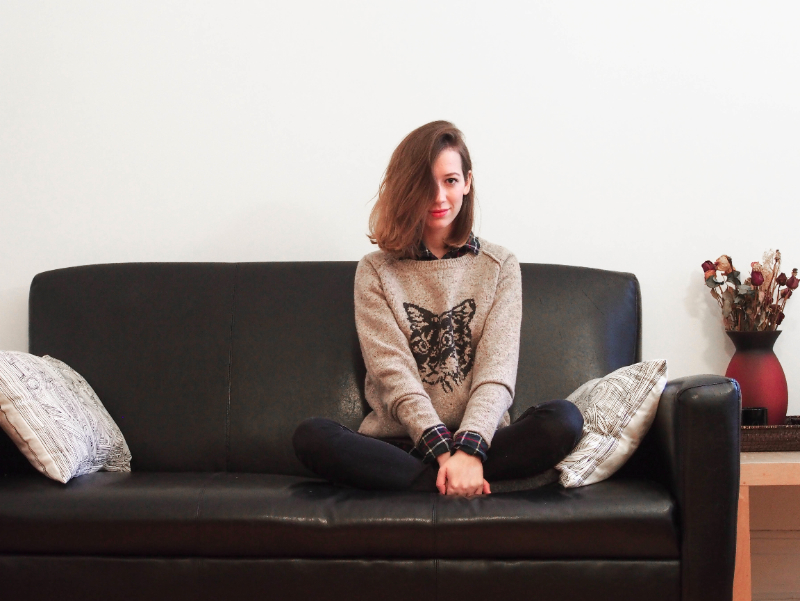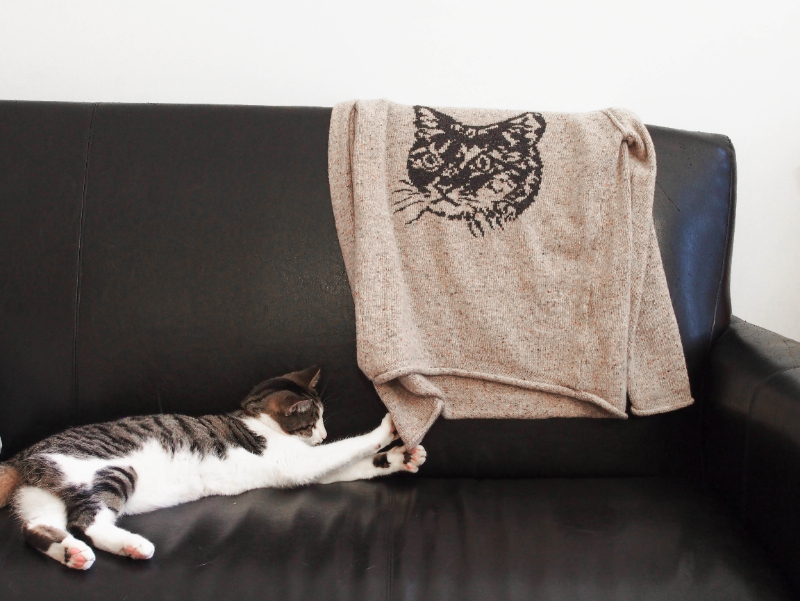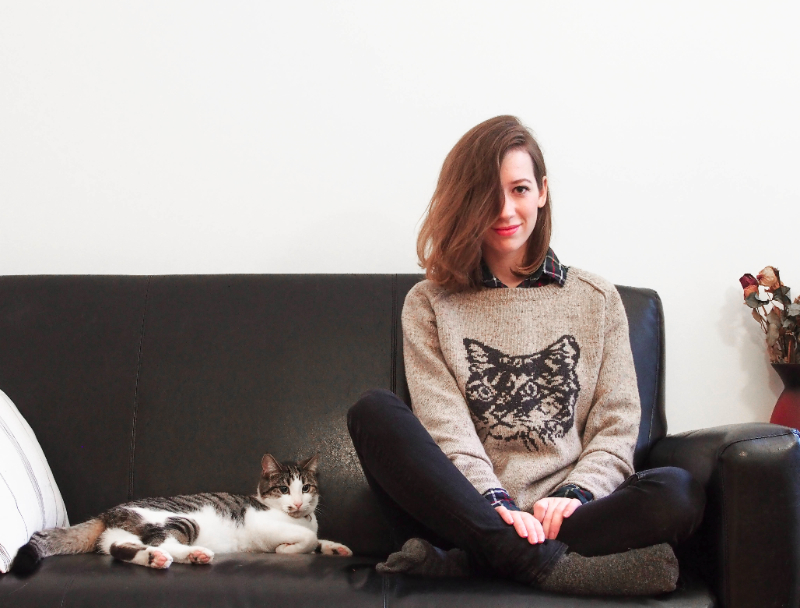 Propaganda Cat sweater from Plenty. Plaid shirt from Joe Fresh (on sale!). H&M jeans. My cat was found on Kijiji (no joke).
A few days ago, Plenty sent me this cat sweater and asked me to style it with a certain theme: "Get Cozy". At first, I wanted to shoot it outside with the first day of snow, but then I thought to myself: "What is cozier than staying at home, with you cat and a cup of tea?" That is when I decided to snap it inside, with the help of my lovely cat, who is also in love with the fabric of the top. Warm, comfortable and cute.
Now, what is your definition of cozy? Tell me!