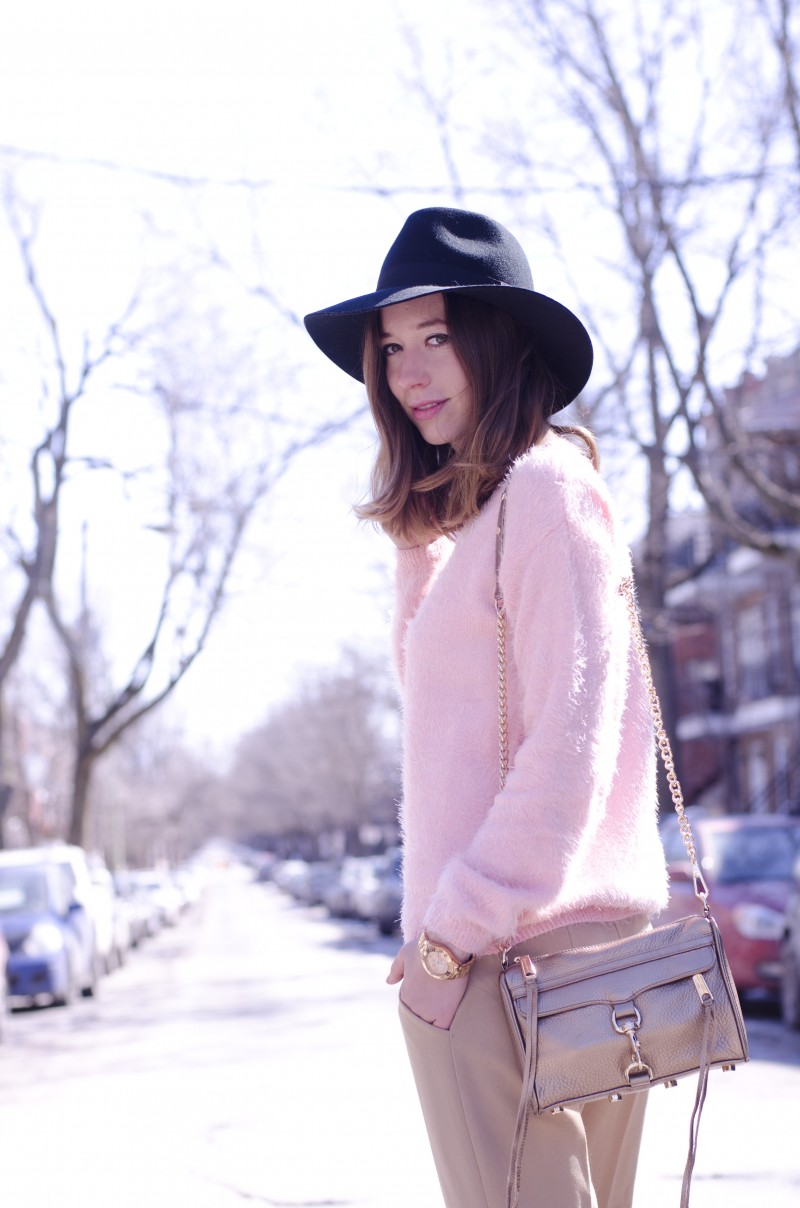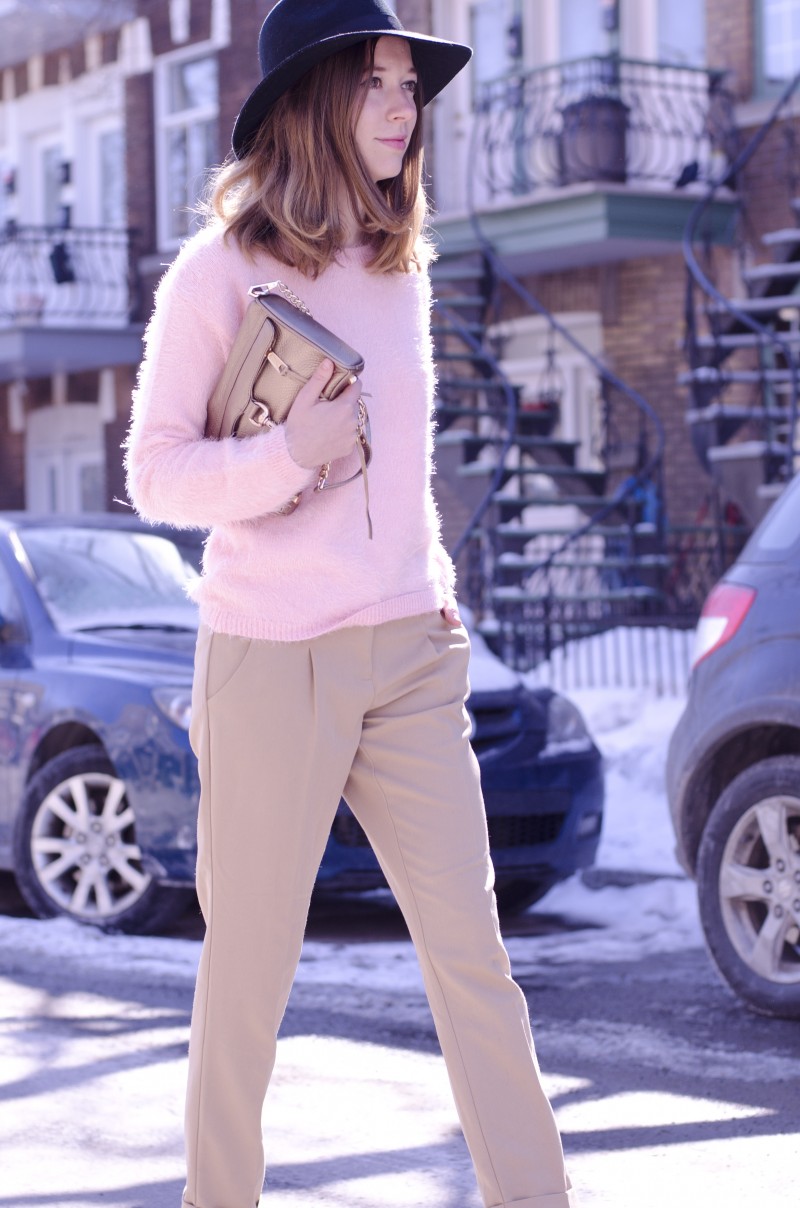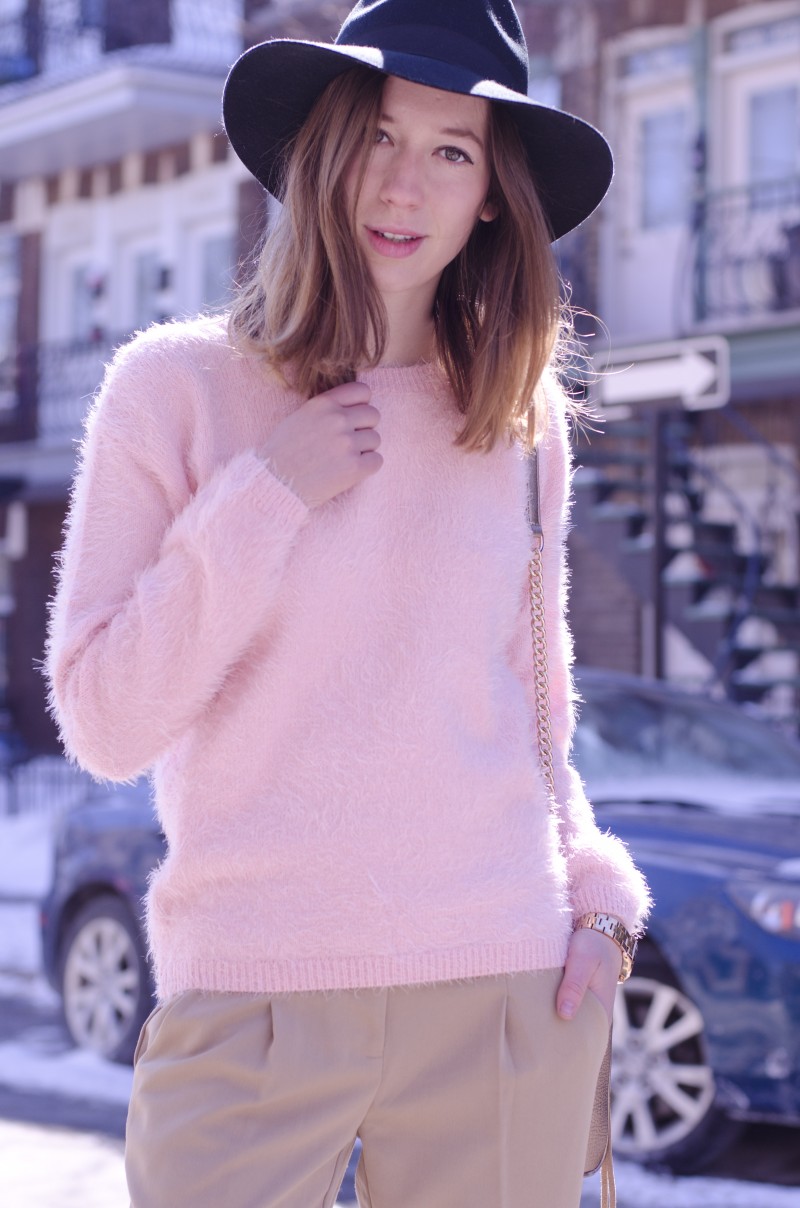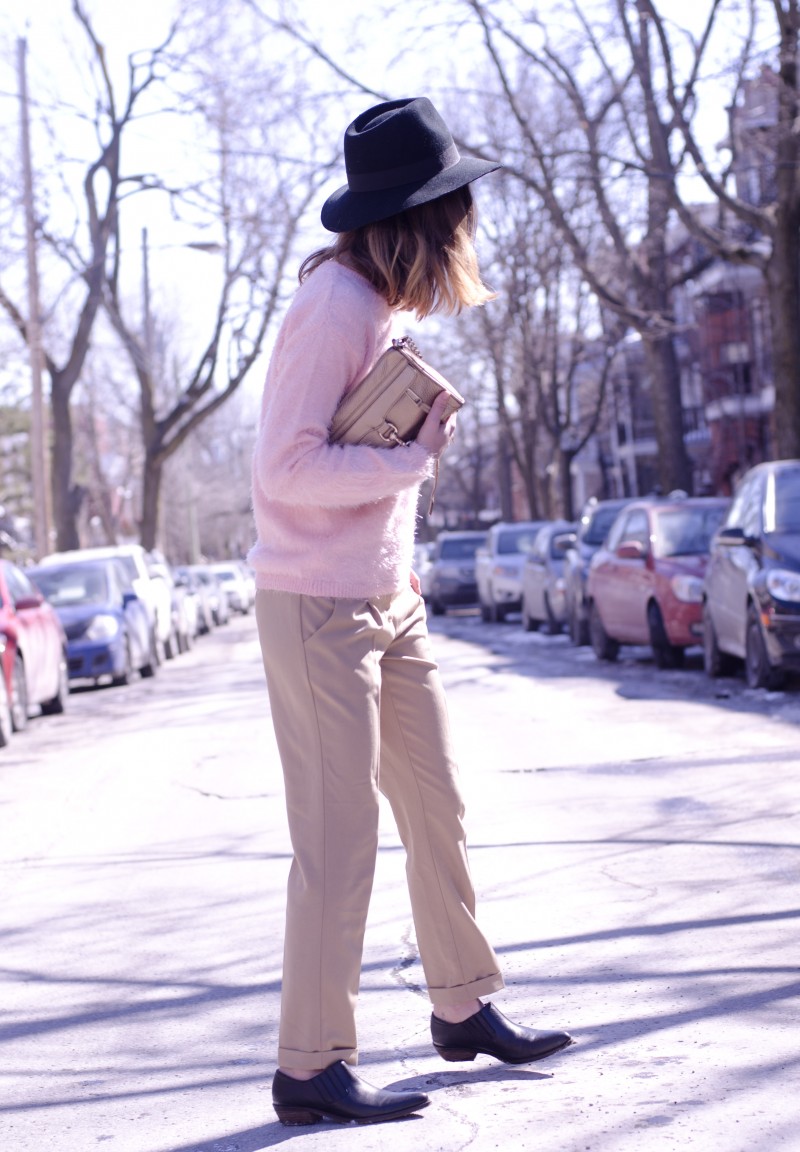 Forever 21 sweater, hat and pants. ShoeMint flats. Rebecca Minkoff bag from Eluxe.
To end this fun collaboration with Forever 21, I will post 3 different outfits that will each contain some items from the store. For the first one, I decided to pair my new pink fuzzy sweater (it reminds me of Lana Del Rey) with beige pants to welcome spring, because yes, spring was here during the week-end (0 degrees hello!).
I've always had a thing for fuzzy things (remember my ombré sweater?) but this one was the perfect mix between my obsession for pastel and my need for comfort. Win!
Photos: Eliane Bourque