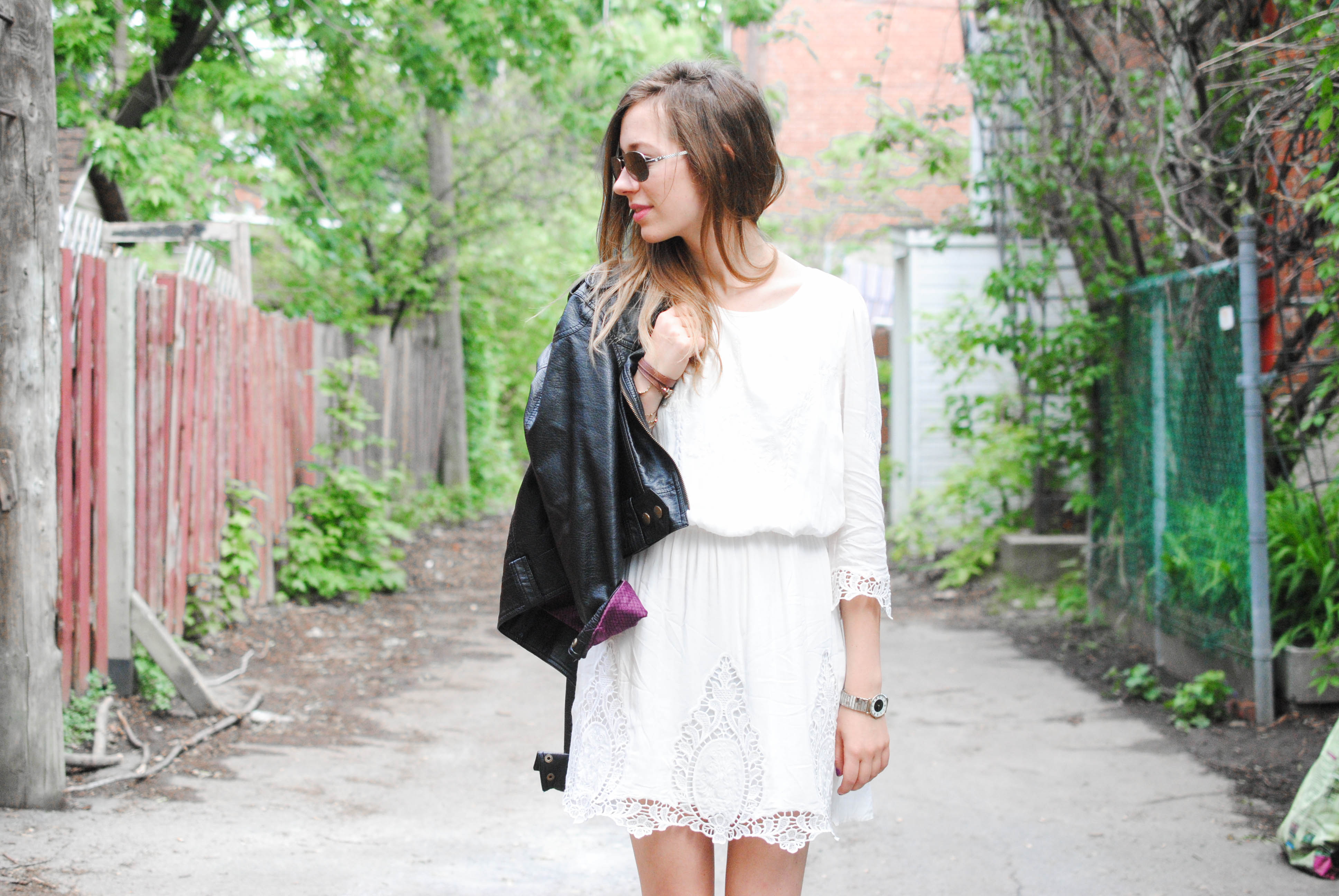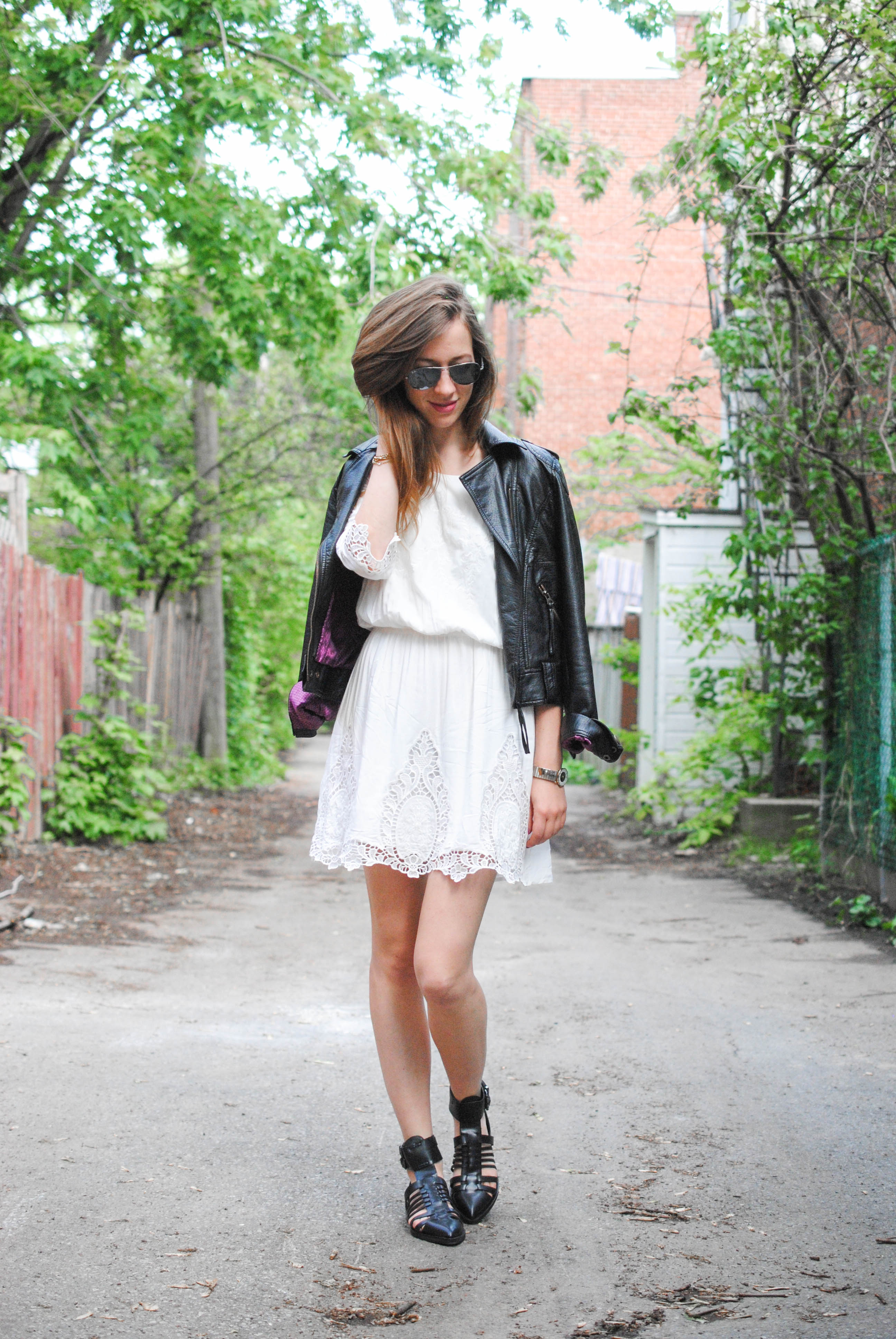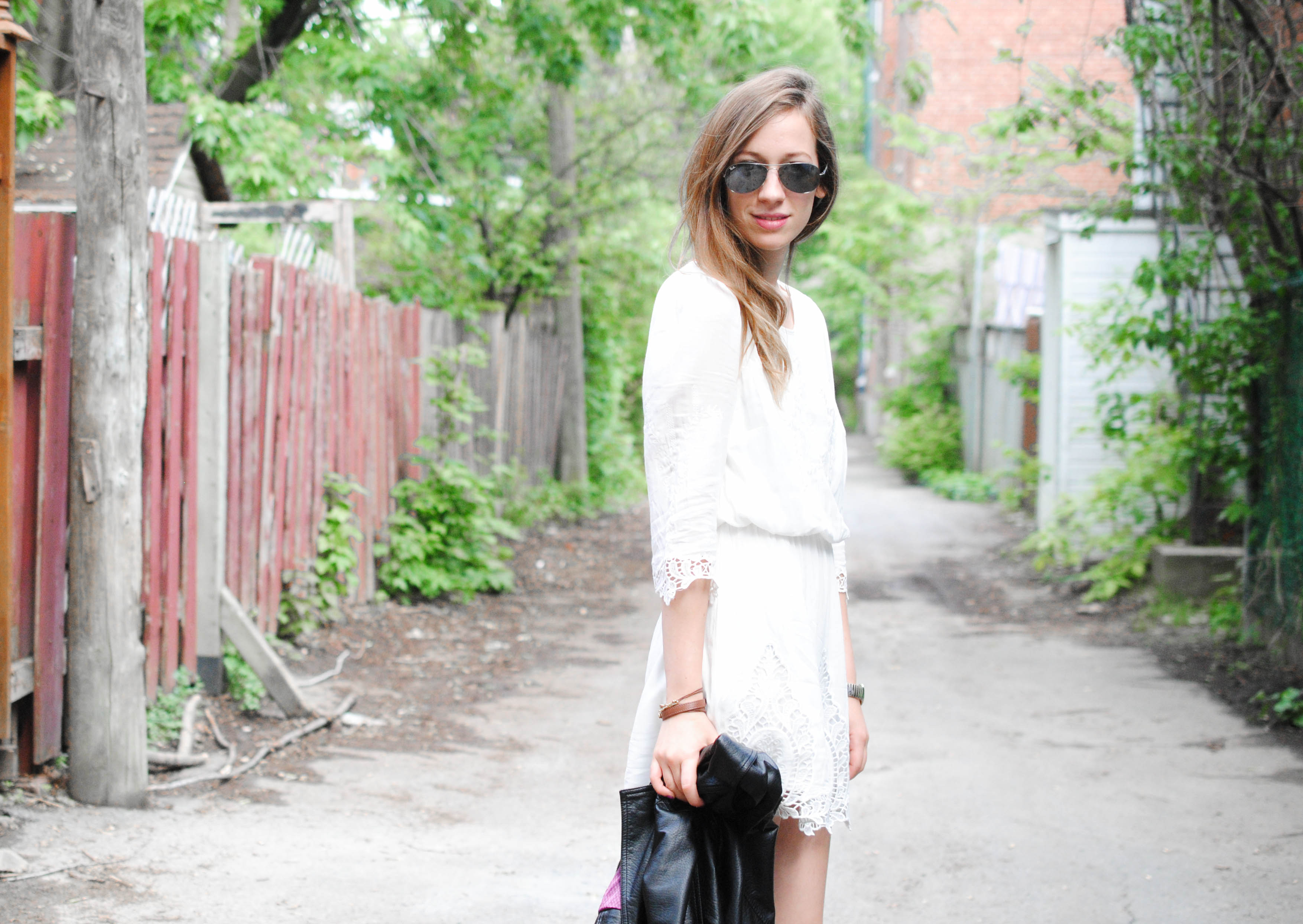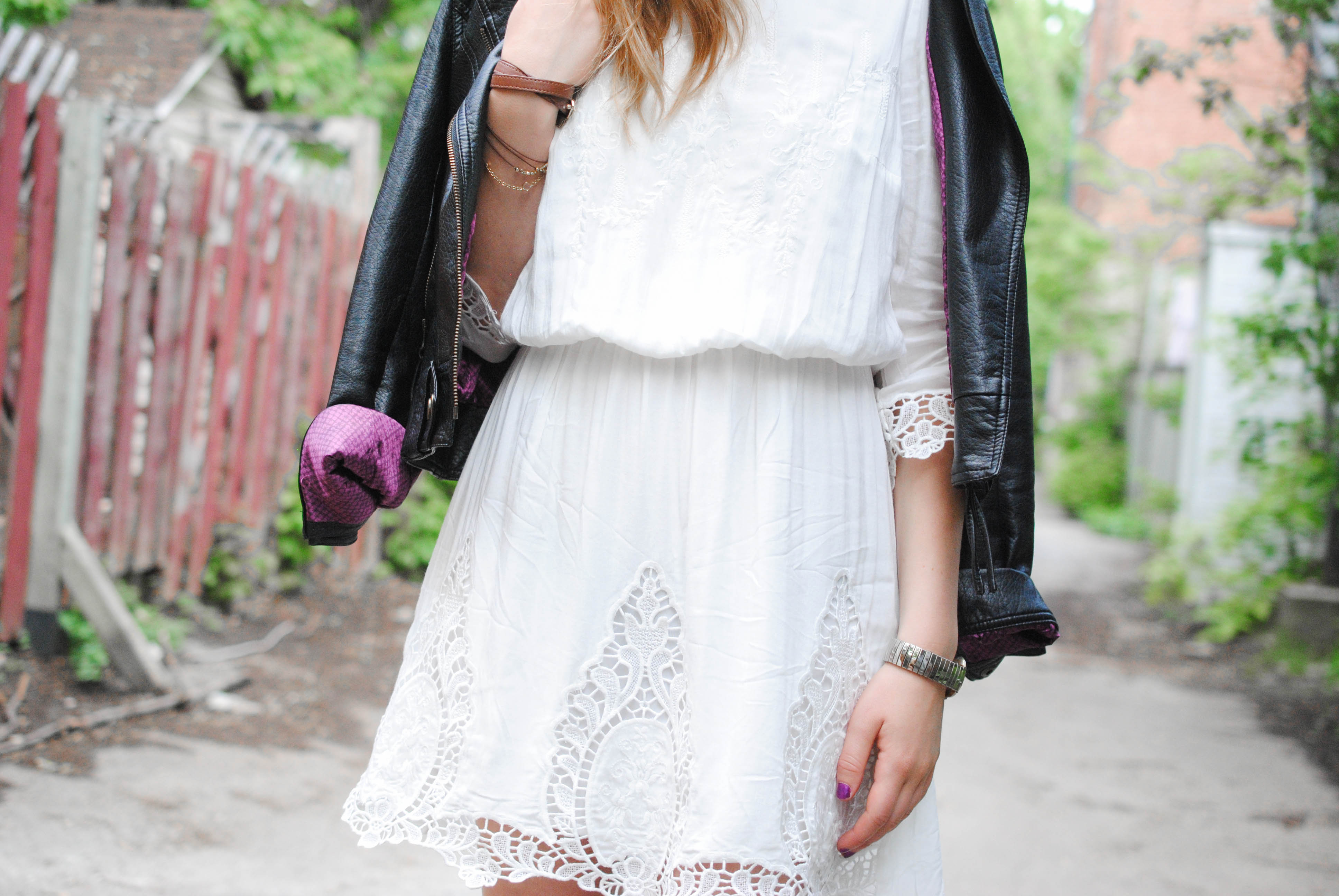 Sugarlips apparel dress. Zara shoes. Twik leather jacket. Ray Ban sunglasses. Lise Watier nail color.
I know I haven't been the girl-with-the-cute-dress lately. I use to wear dresses all the time on the blog, but then I started fancying shorts, caps and overalls. Still, one like this quickly finds a way into my wardrobe (and heart) with its lacy details, long sleeves and   vintage look. Sometimes, a girl needs to wear her lace dress, you know.
Also, shooting outside again, hello summer!
Photos: Anik Lacasse-Richard