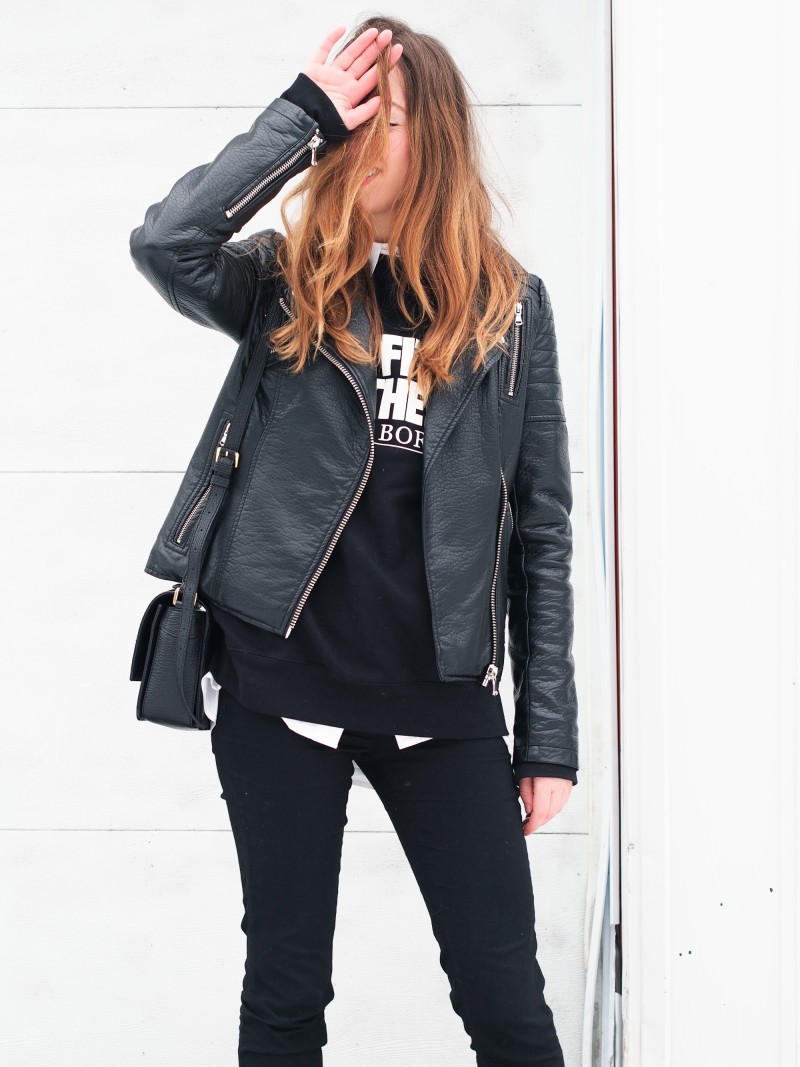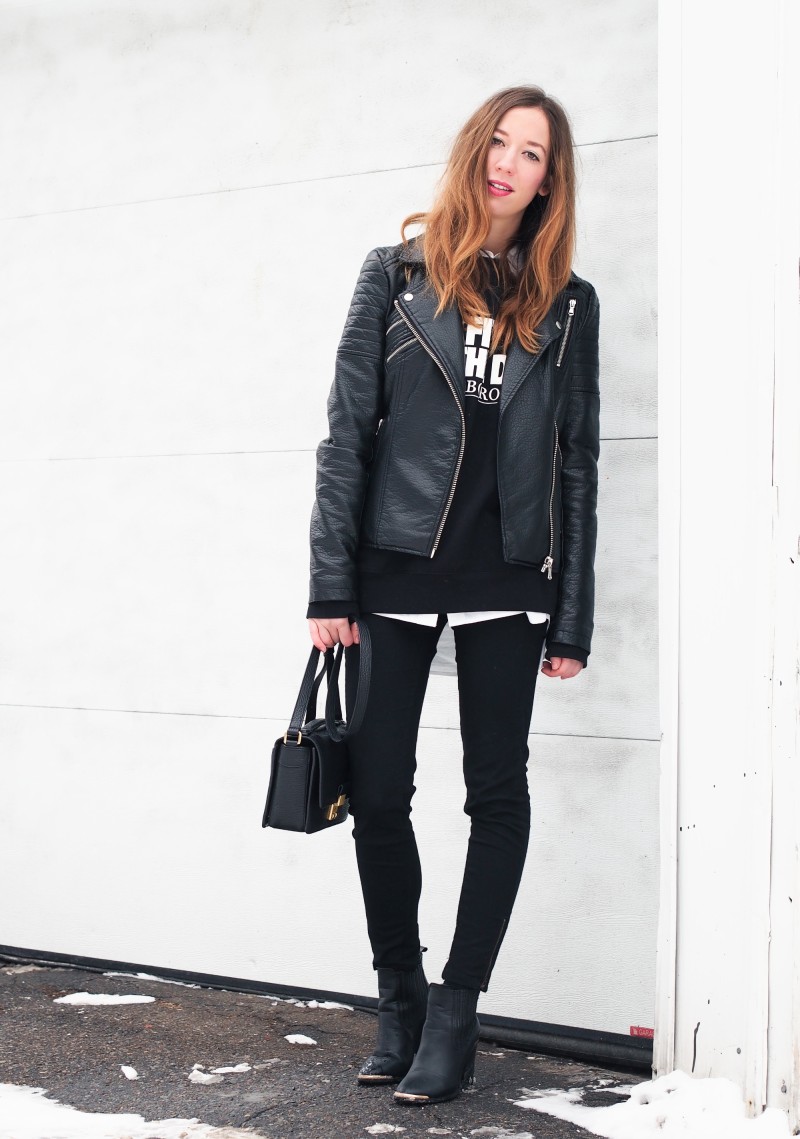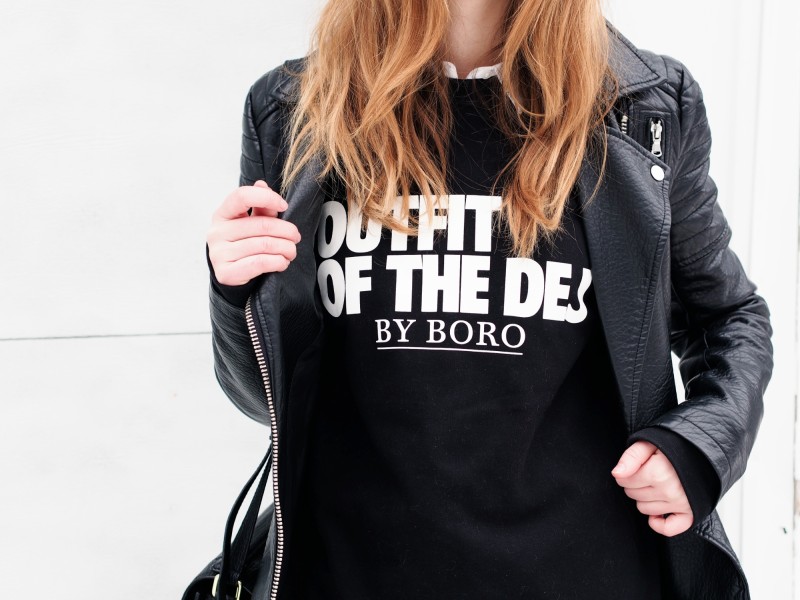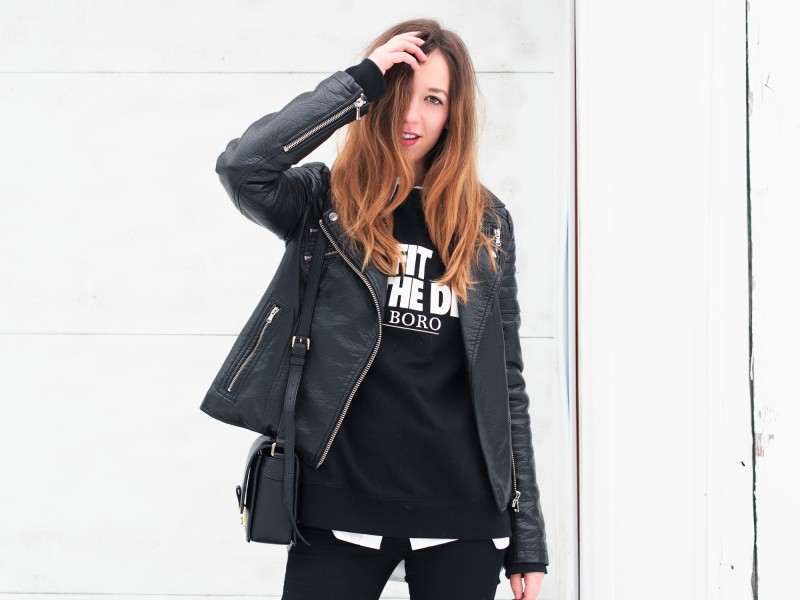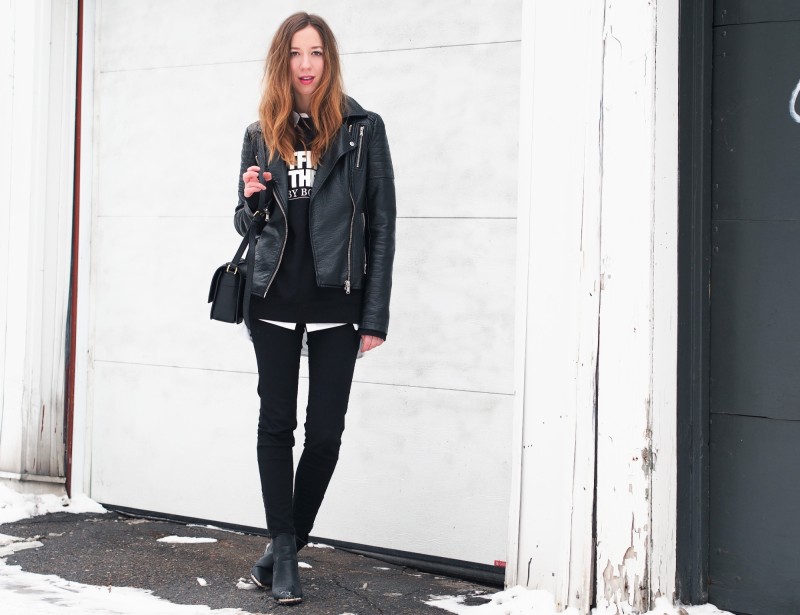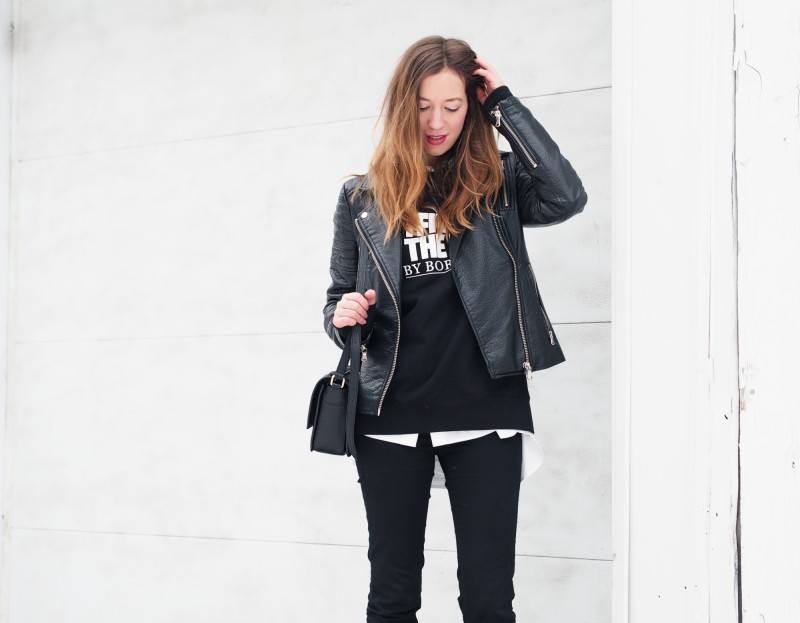 The crazy-cool On Déjeune crew (means: We eat breakfast) gave me this hoodie the other night at a bar and I was like: Yessss! They wanted me to style this sweatshirt, which is a collab between them and Boro, a Montreal clothing line.
The guys (and Jeanne, hi Jeanne!) from On Déjeune are such creatives human being that they invented their own top to wear for breakfast, I mean!
I kept my styling very simple, by layering it with a a white shirt and a leather jacket.
Want your own Outfit of the Dej shirt? You just have to contact the crew on their Facebook page, via private message. By the way, it is very, very comfy.
Outfit details: Boro x On Déjeune sweatshirt. Get plenty pants. 424 fifth white shirt. 3.1 Phillip Lim bag. Boohoo boots. Joe Fresh jacket.
Photos taken by Anik Lacasse-Richard, edited by me