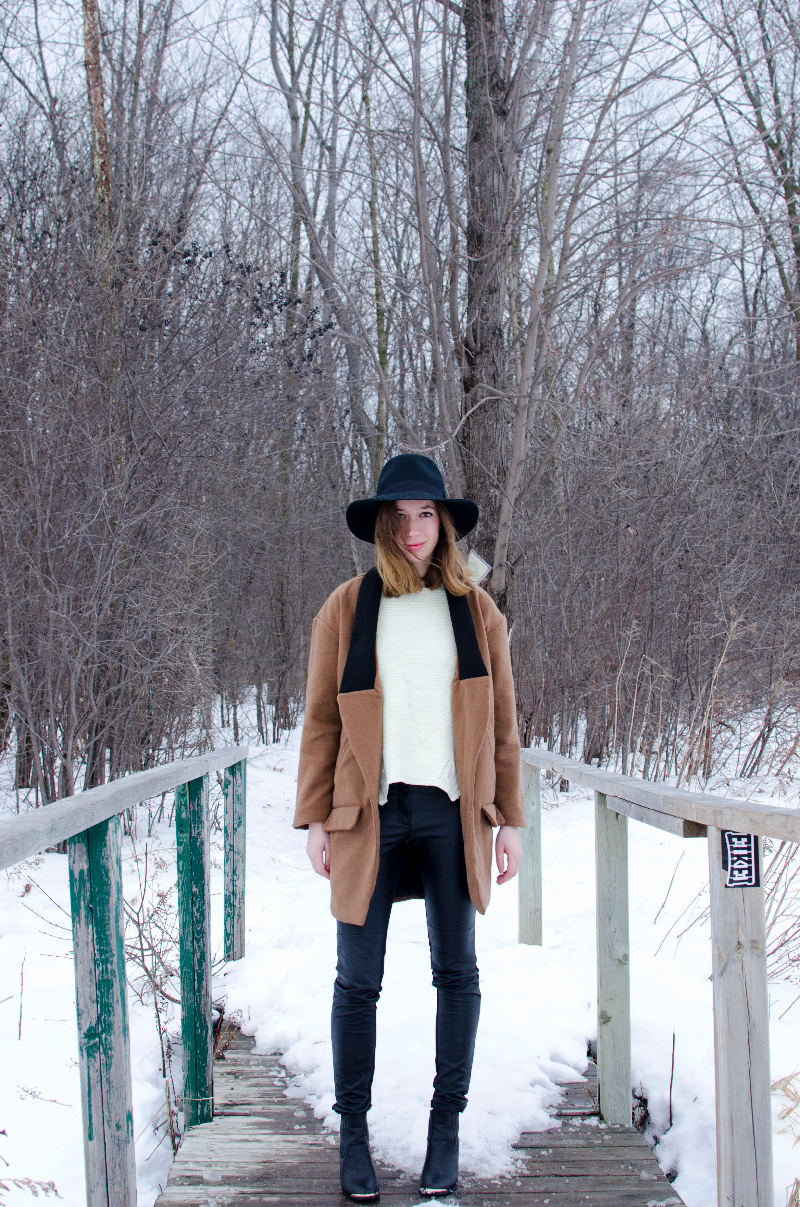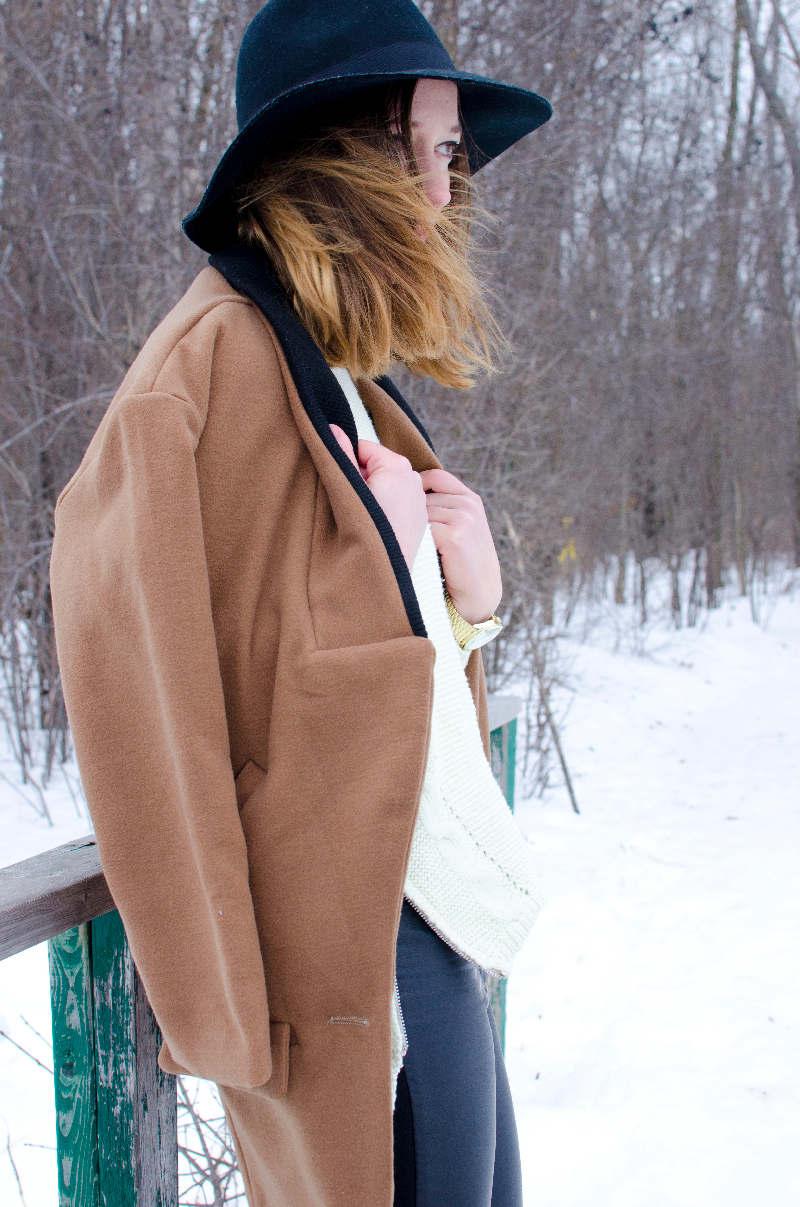 Choies coat. Sammydress knit. H&M pants. Forever21 hat. Boohoo booties.
The title says it all. I am literally starting my very own coat collection, but guess what? It's actually the perfect collection a Canadian could have! The newest addition to it is this new brown, oversized coat. It goes perfectly with my leather pants, that I am actually always wearing (proof here).
Do you guys have a coat collection? Or any collection?
Photos: Eliane Bourque