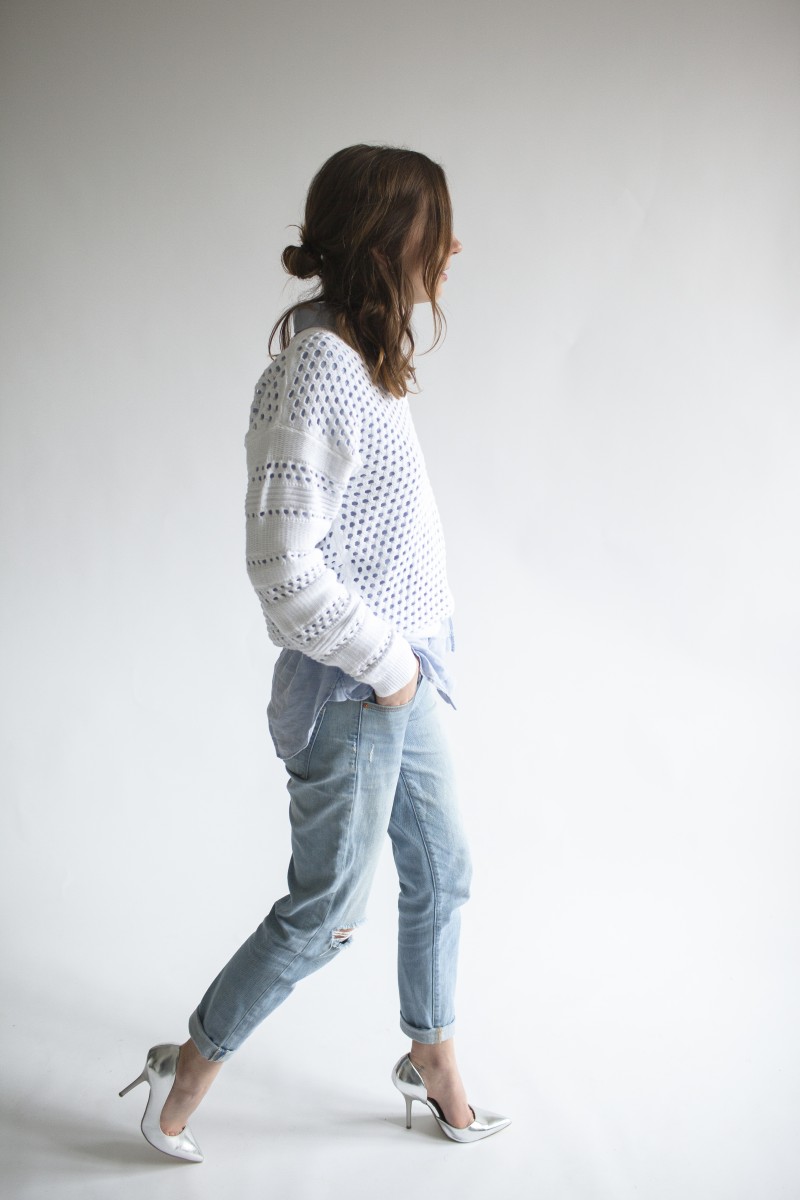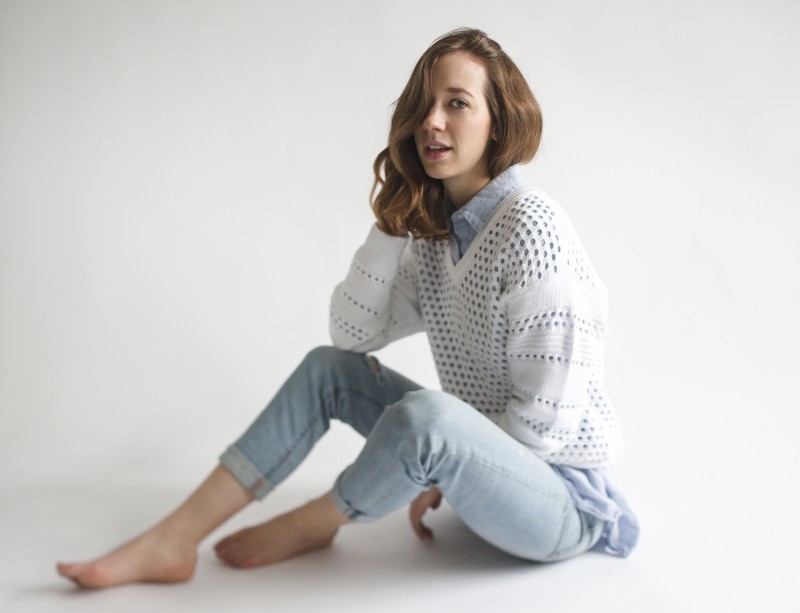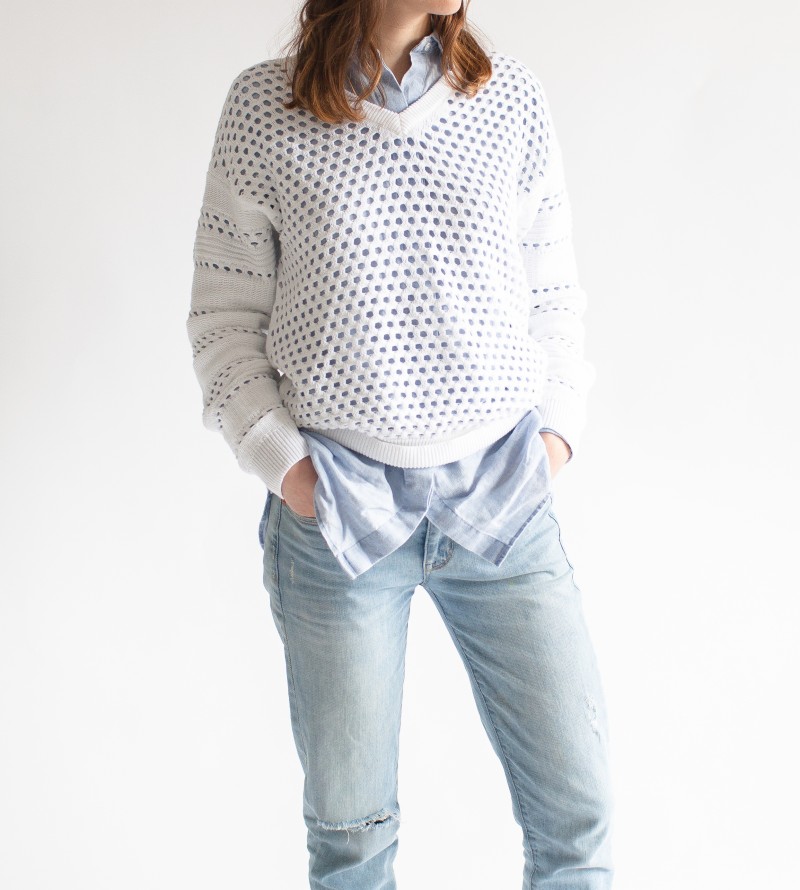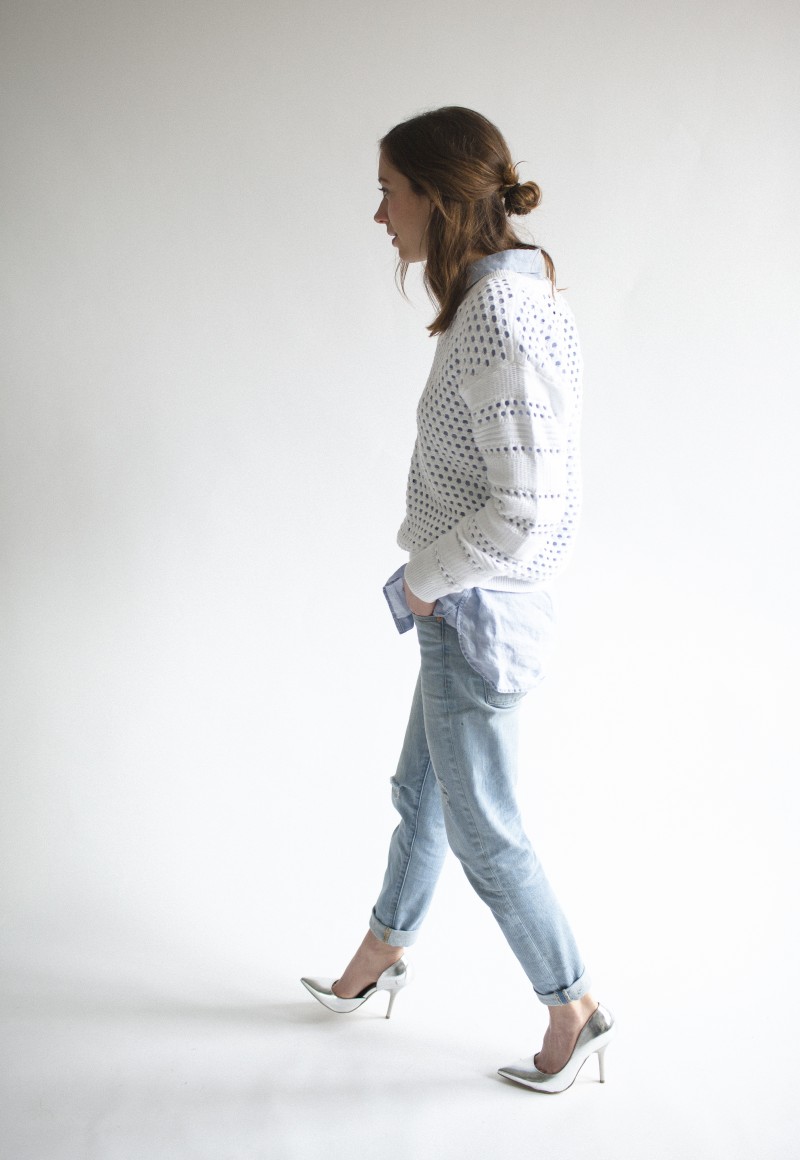 Sweater and shirt c/o 424 Fifth. Jeans c/o Gap. Heels c/o Call it Spring.
This is another post in collab with Laura Baldwinson, the cutay behind this outfit and this one. We decided to shoot a little in Studio, because you know how much I love a clean white wall (if you've been following me on Insta, you are maybe even sick of it). I know that there is a rule in fashion that says "no baggy all round", but I sometimes don't care about the rules and I do what I want (only sometimes, don't panic), so I teamed by favorite boyfriend jeans with a denim shirt and a perforated sweater. The sweater is really practical since I can wear it on colder days, layered over a shirt, and on hotter days, with a simple/cute bra underneath.
Do you guys sometimes break fashion rules? If so, do share.
Photos: Laura Baldwinson