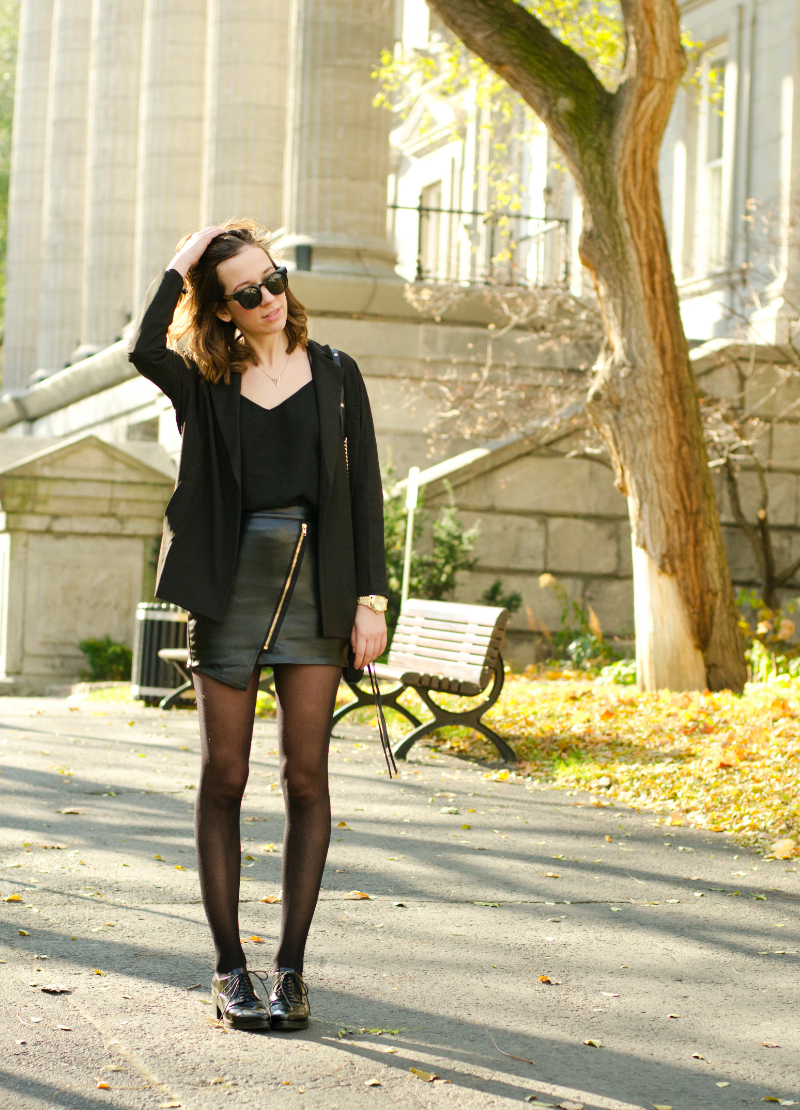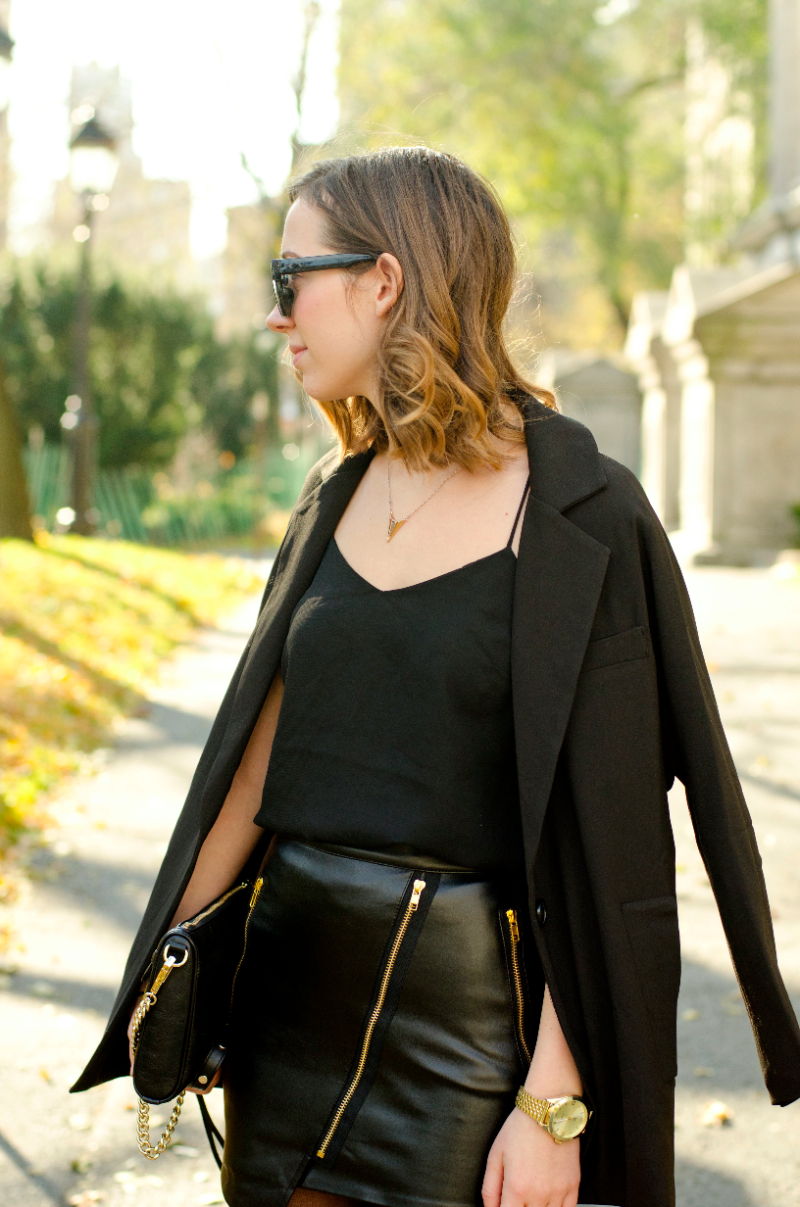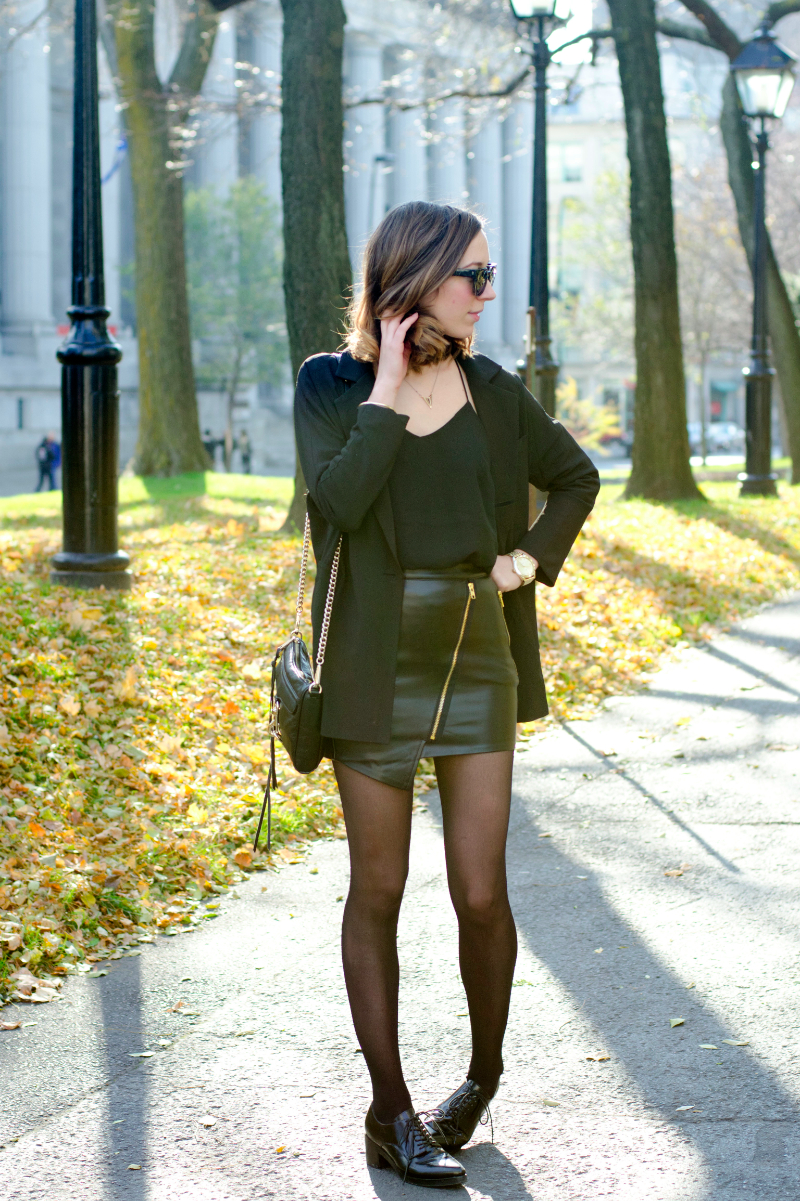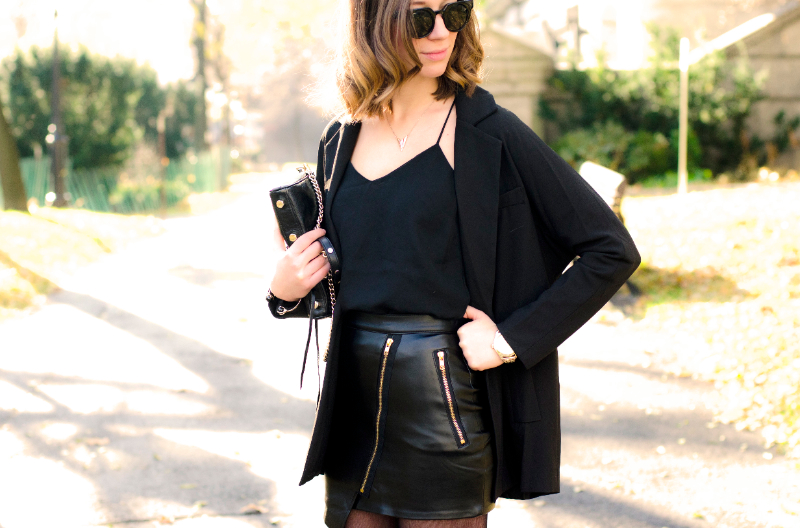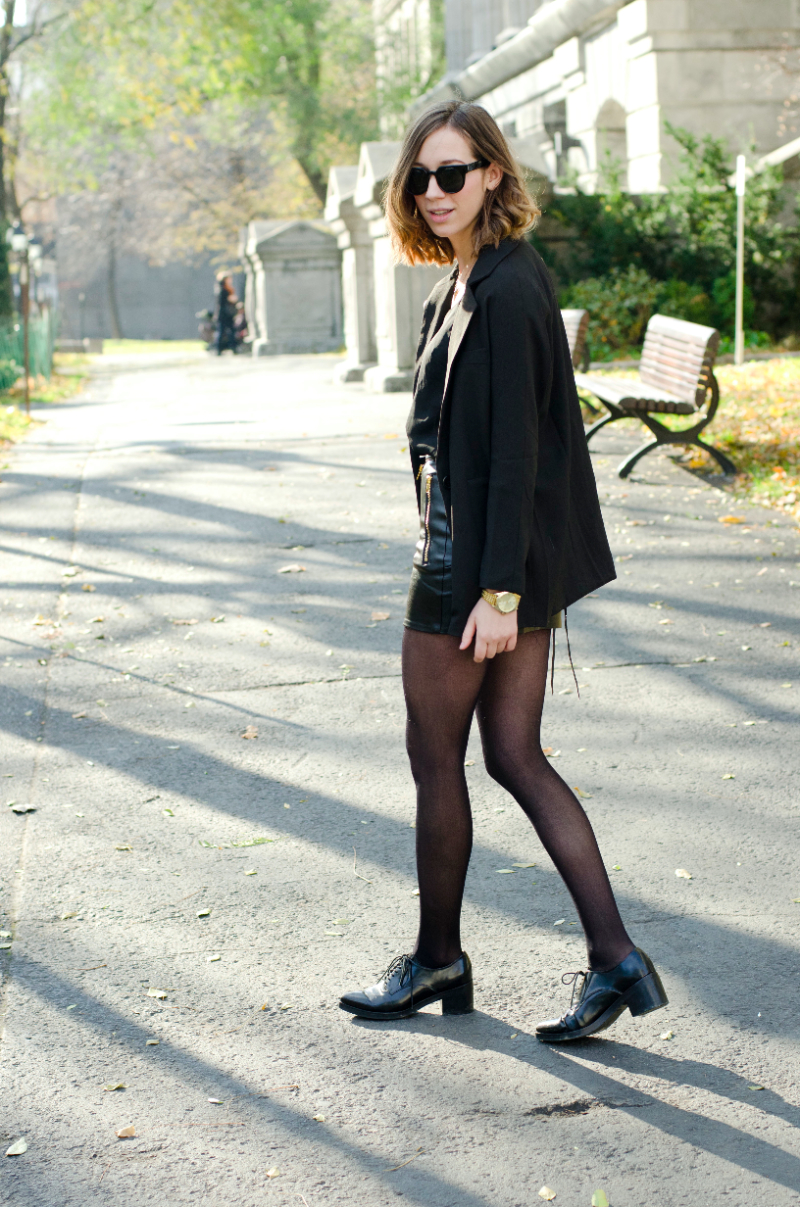 Blazer and skirt from Infiniteen. Smart Set top. Jeffrey Campbell shoes from Little Burgundy. Rebecca Minkoff Mini Mac bag.
It is a first timer on the blog, yes. I've never done this before. I am actually wearing all black! Oh, but I can hear you from my side of Canada, why? Is it because somebody is dead? Or your Iphone? Did you just loose all of your colored pieces? Well, no! It is actually a introduction to what will be BLACK FRIDAY next week. Yes, a day (well, more like a week-end) of sales, sales and sales and I will be more than welcome to introduce you to all of them. Let me be your Internet guide of the sales, for the love of your wallet.
Also, you probably noticed a new name besides the word "photo". Well, I teamed up with a super cute-and-fun photographer named  Eliane to bring you guys some new visuals. Hurray!