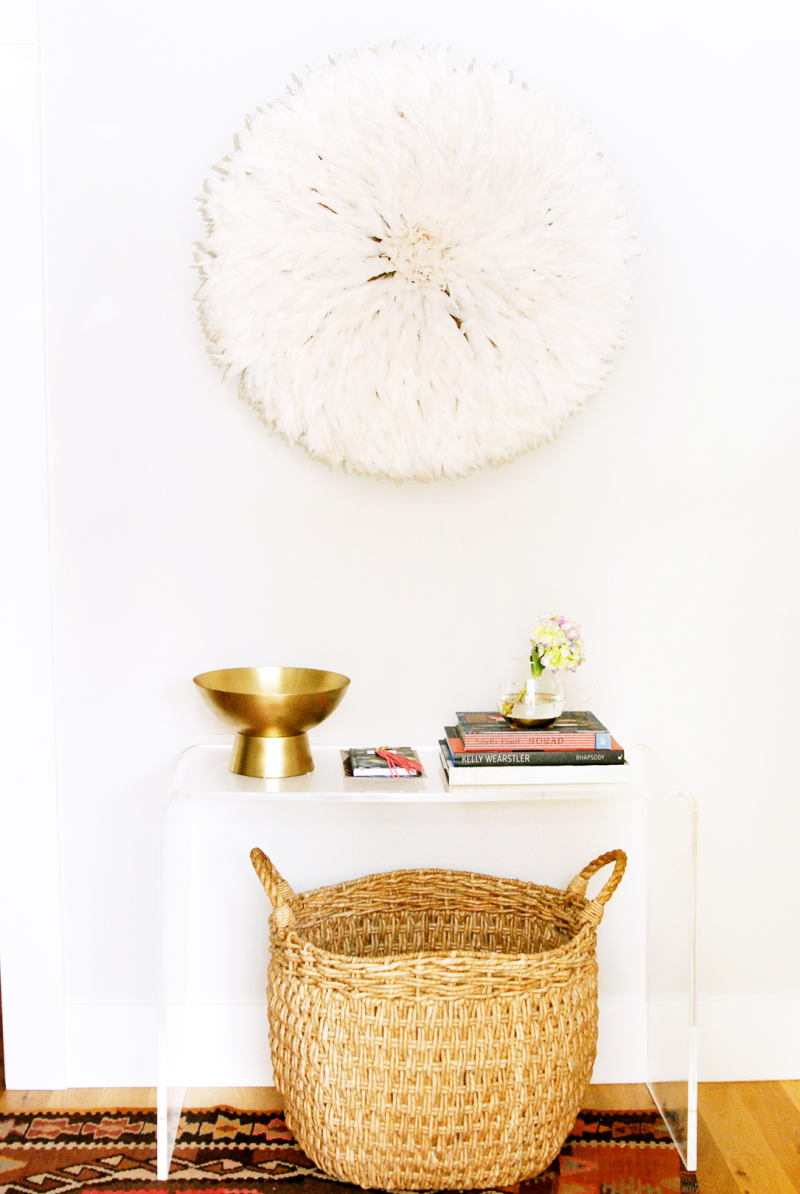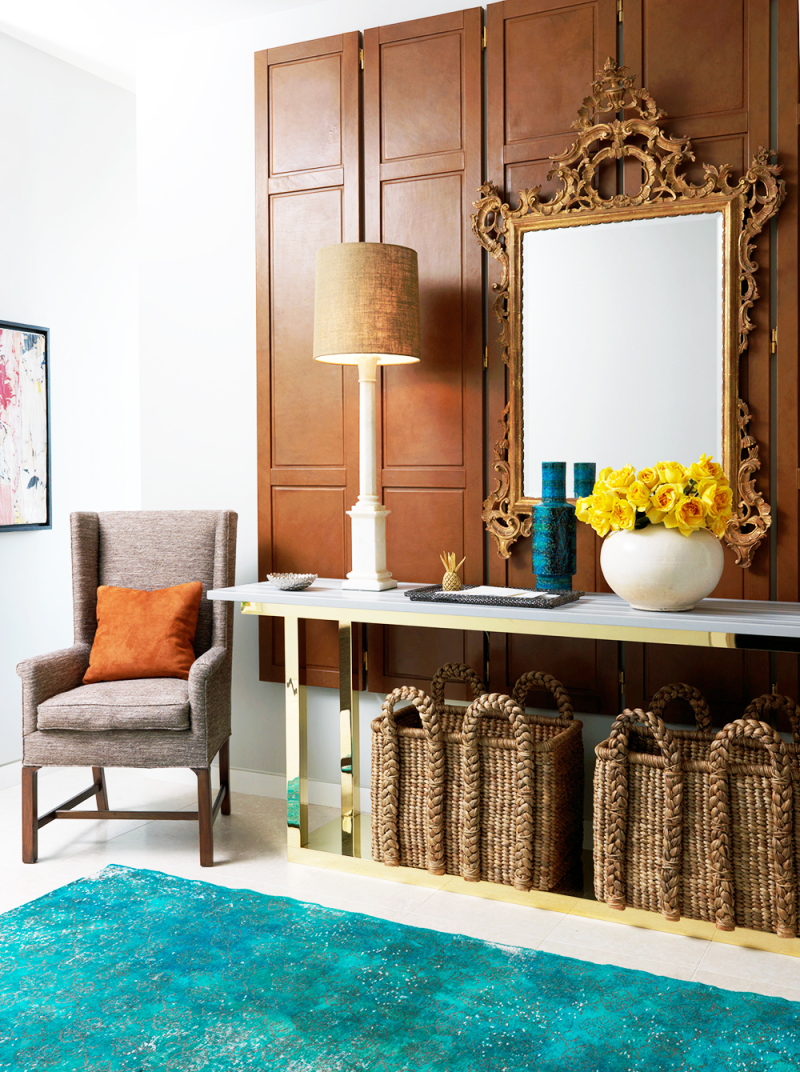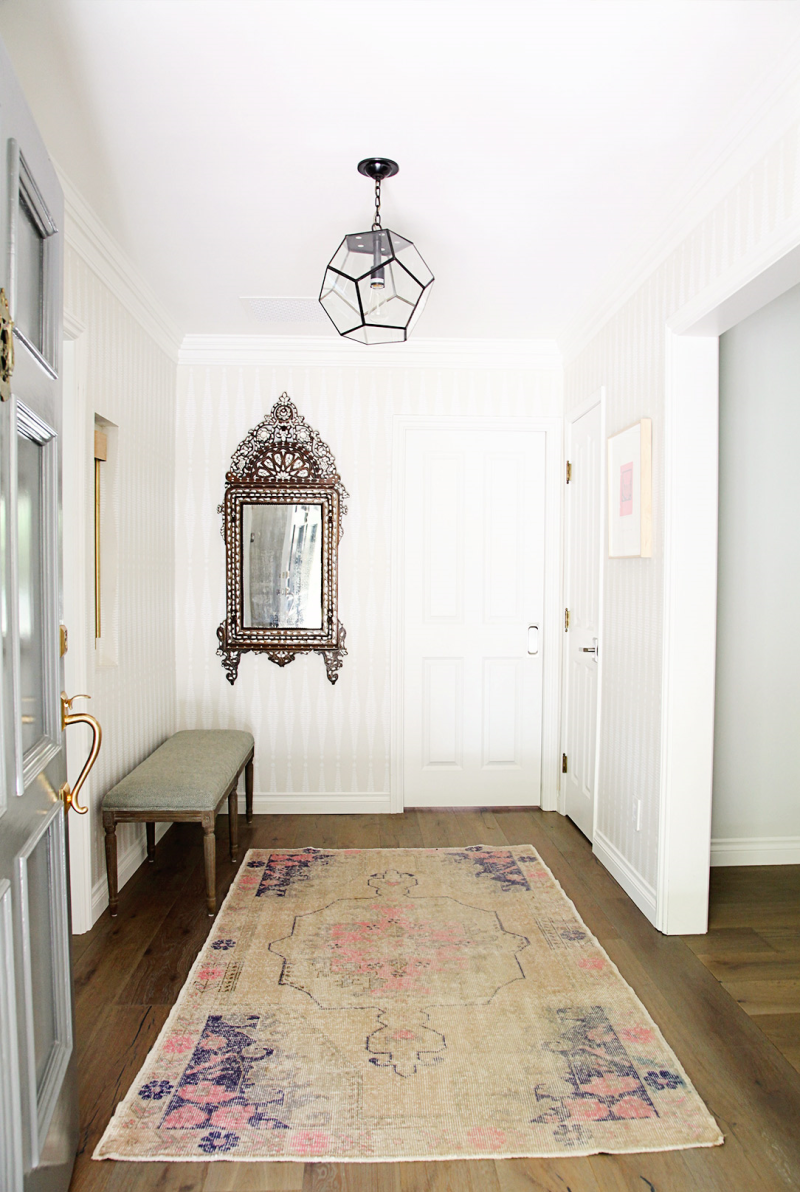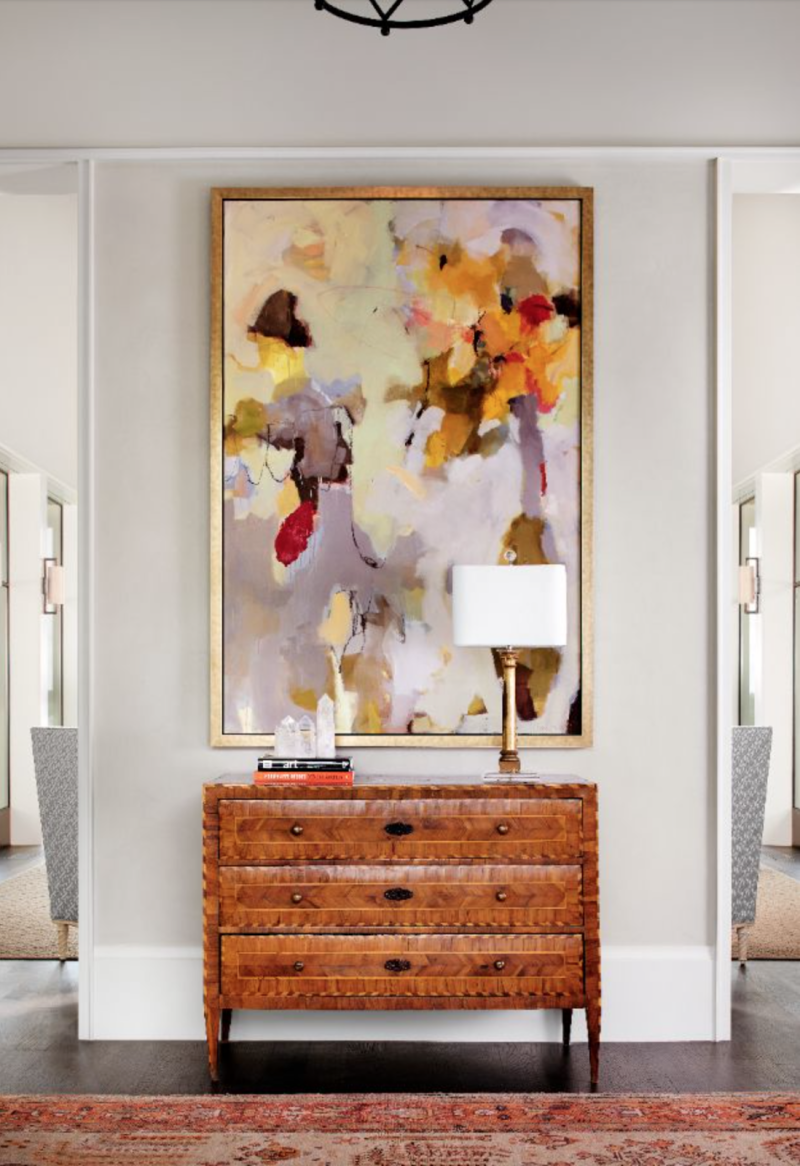 Too often, this area of our home is forgotten. There are so many ways to design it and make it look amazing. You could paint your closet door in a bold color for instance, but you should always start with the basics. Here are our 5 essential pieces for a stylish yet convenient entryway:
Console table: we like these as they allow us to put items underneath them such as a basket or a bench. They are perfect to maximize your space.
Statement mirror or lightning: to create a strong visual impact.
Letter tray: to leave your keys and empty your coat pockets.
Baskets: to put shoes, scarves, gloves and other items that tend to wind up piled by the door.
Large rug: to make a statement yes, but also to keep your house clean by keeping the dirt in the entrance. Make sure you opt for a carpet that can handle wear and tear.
What are your essentials?
Photos via My Domaine, Collins-Interior, One Kings Lane